Saturday was cloudy, but warm, which left my man and I a bit confused as to what to do with ourselves. I just wanted to do something different, since lazing by the pool was out of the question today and the beach would have been too windy. Something about a beach on a cloudy day just doesn't do it for me (unless it's stormy, then I loves it) - I get bored.
Anyhoo, I knew I had to take my car in for an oil-change since I had been putting it off for a ridiculous amount of time. It was also making these noises, this rumbling of the engine, that only got worse (LOUDER) over the last few months.
So we took it to Mr. Lube,
and two hours and $500 later
, I came out with a new transmission kit, new air filters, new transmission pan, new radiator and a warning that I need to replace my rusty fuel..
thingy
...and of course, the oil change.
Le sigh. That definitely put a damper on my spontaneous idea to go to Mexico for a weekend.
After that ordeal, we made our way to Horseshoe Bay in West Vancouver and rented a boat. We had a bottle of wine and a Whole Foods picnic packed up and away we went! The best way to blow steam is to pilot a boat over silken waves, wind whipping in your hair. An hour later we had spotted some seals, drank the entire bottle of wine in 15 minutes and feasted on brown rice sushi. I almost forgot all about my car woes.
Almost.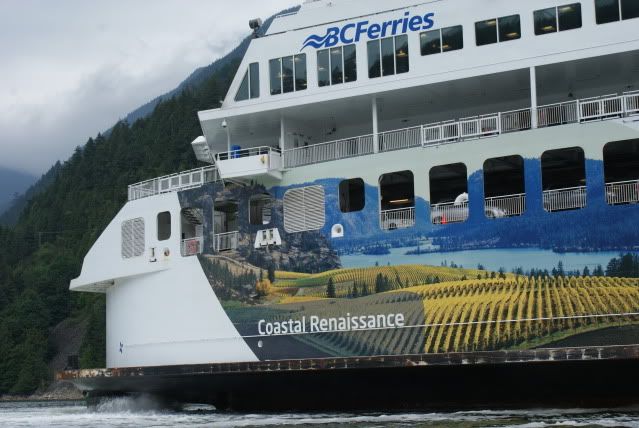 This is my nautical (power-boating) style...a stripey fedora, striped ASOS shirt, Hudson jeans and Matt Bernson sandals.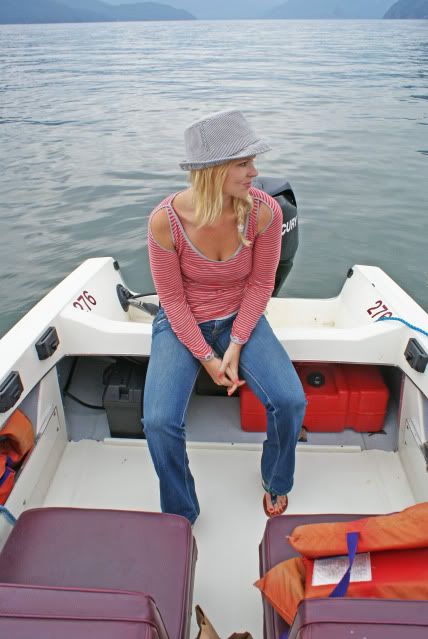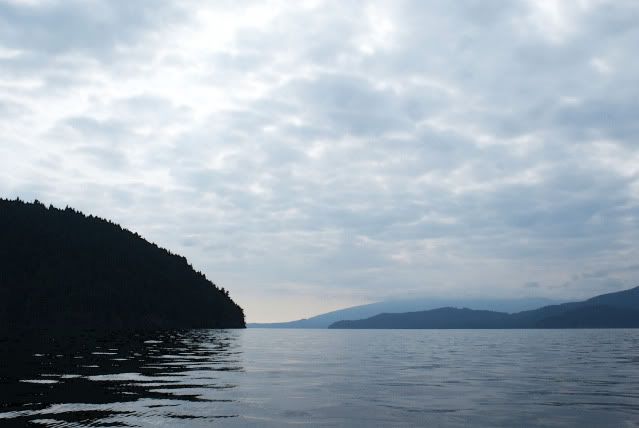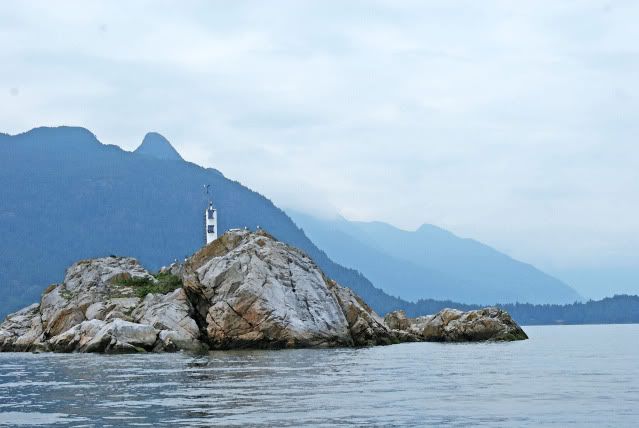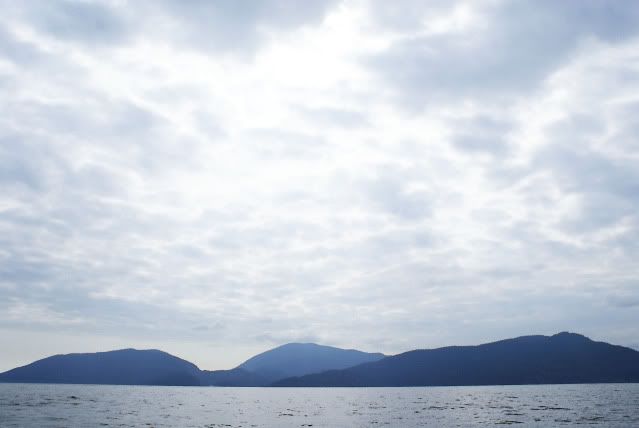 Can't wait till our actual boat is available in a few weeks (we charter it out a lot during the summer)! You can bet there will be tons of photos from there :)
Ah, yes, the contest! It is still going on my fellow fashionistas - Three lovely dresses up for grabs, Forever 21 and Love Yaya from Shopbop (speaking of nautical, have you seen this one?):
Leave a comment here or in the posts below and you are entered. And remember, if you mention my contest on your blog, that's three entries for you! I will be doing the first draw tomorrow afternoon, so get cracking if you haven't already :P
Your new question (should you choose to accept it) is:
Have you ever lied about the cost of something you've bought?
I am mega guilty of this...I'm proud to announce my best deals, but if it's pricey, I tend to subtract the price by 25% or more, lol. If it's to my parents, I subtract the price by 75%!