The END!
Wooot, it was kind of challenging to blog everyday, but kind of fun at the same time. Helps that I took a week-long break from Twitter and had all this extra time - Twitter = giant time suck (but I'll be back, bien sur :)
For my last outfit, I went for an ice-blue and brown combo. I know the combo is pretty "90's" and maybe that's why I like it, but it also proved that the dress wasn't just for summer. Brown + pastels = Fall. Actually, brown is just an awesome colour for this season.
The jacket is fairly new, I bought it on the way to cover the Bumbershoot Festival in Seattle - seems I neglected to bring a jacket to Seattle (yeah, I'm a dumbass) and I swung into the mall at the last minute. Came in handy too, as the third day of the festival was Rain City. But more on that experience later this week....
I wore this outfit to see Tom Green and Neil Hamburger at The Vogue Theatre. You can read my review here:
http://consequenceofsound.net/2010/09/26/tom-green-gets-vancouver-high-with-laughter-924
/ . Seems all of Granville St was in goofy mode for the Global Comedy Fest, with giant whoopie cushions and .... chickens.
Hamburger and Green were hilarious, and we were invited to the after party for some beers. Good times!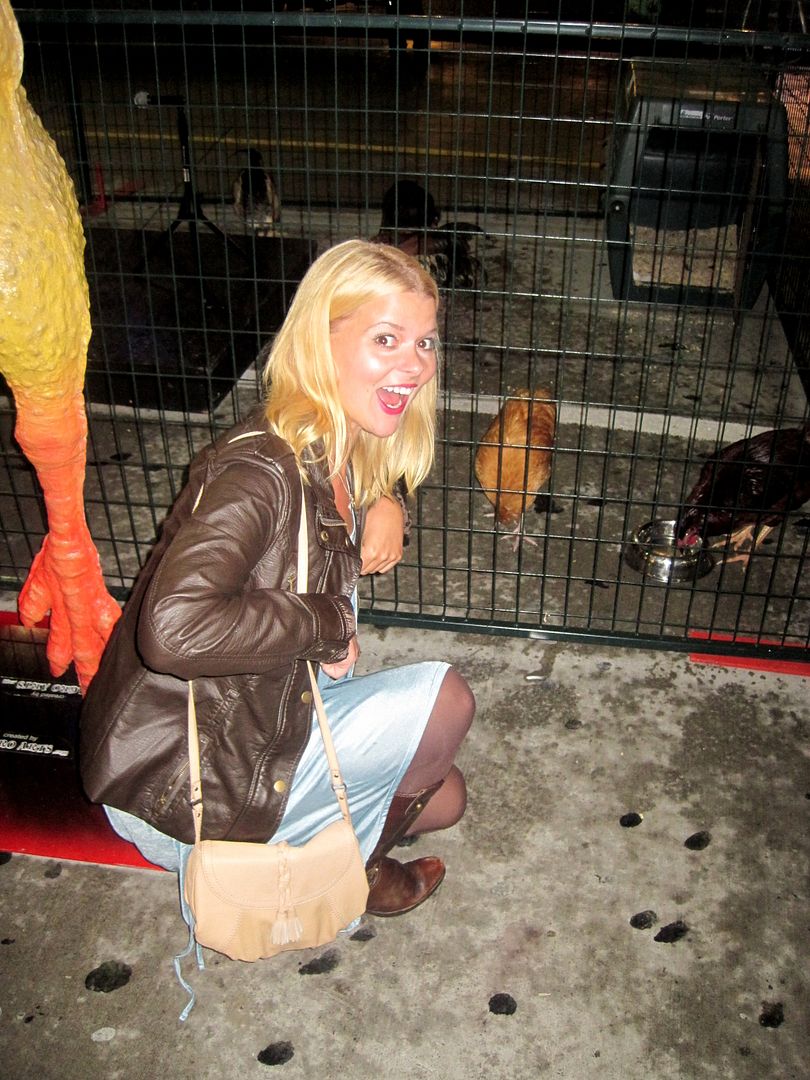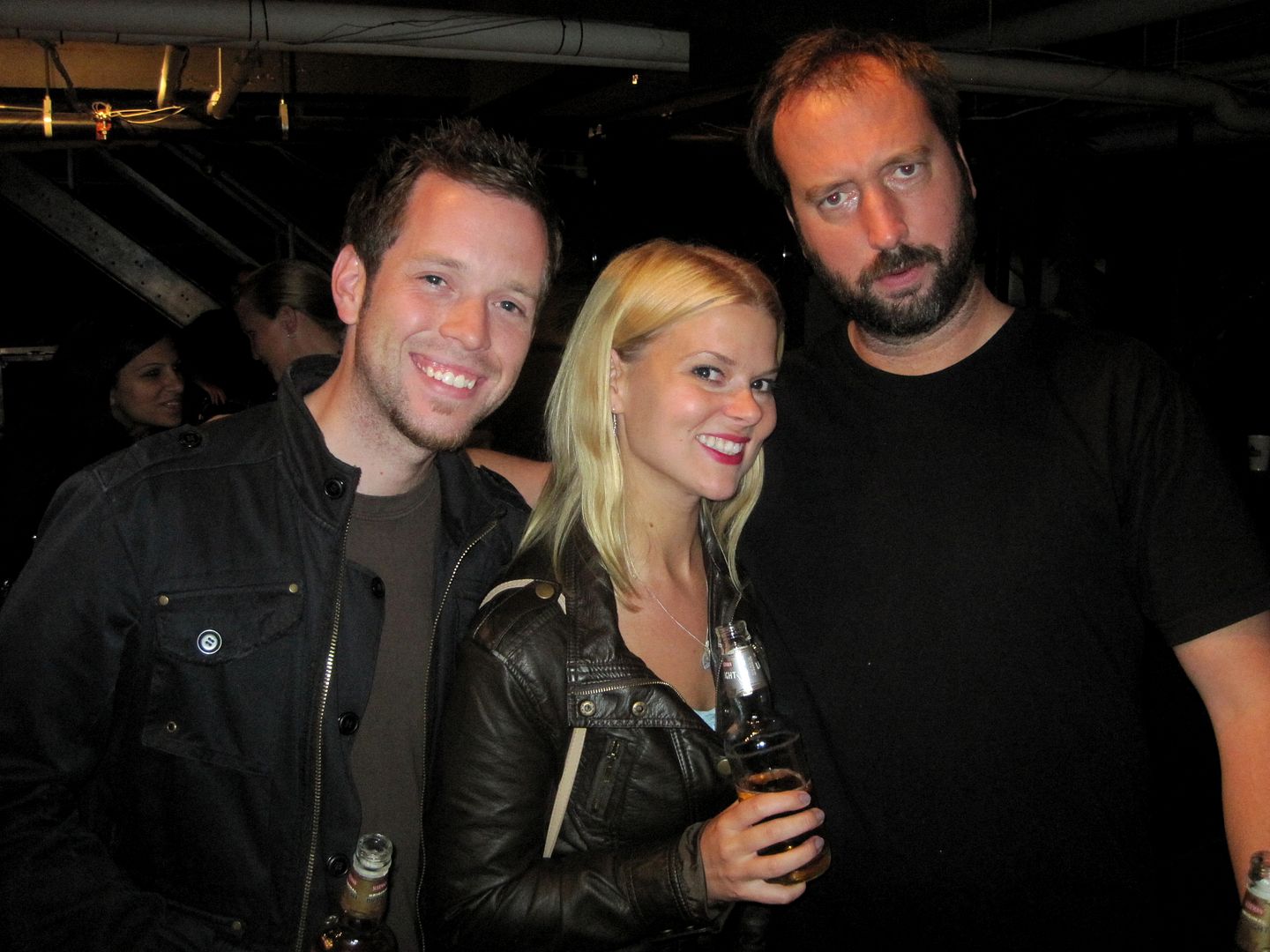 Jacket: Wet Seal; Dress: ASOS; Boots: Bata; Bag: Mango MNG