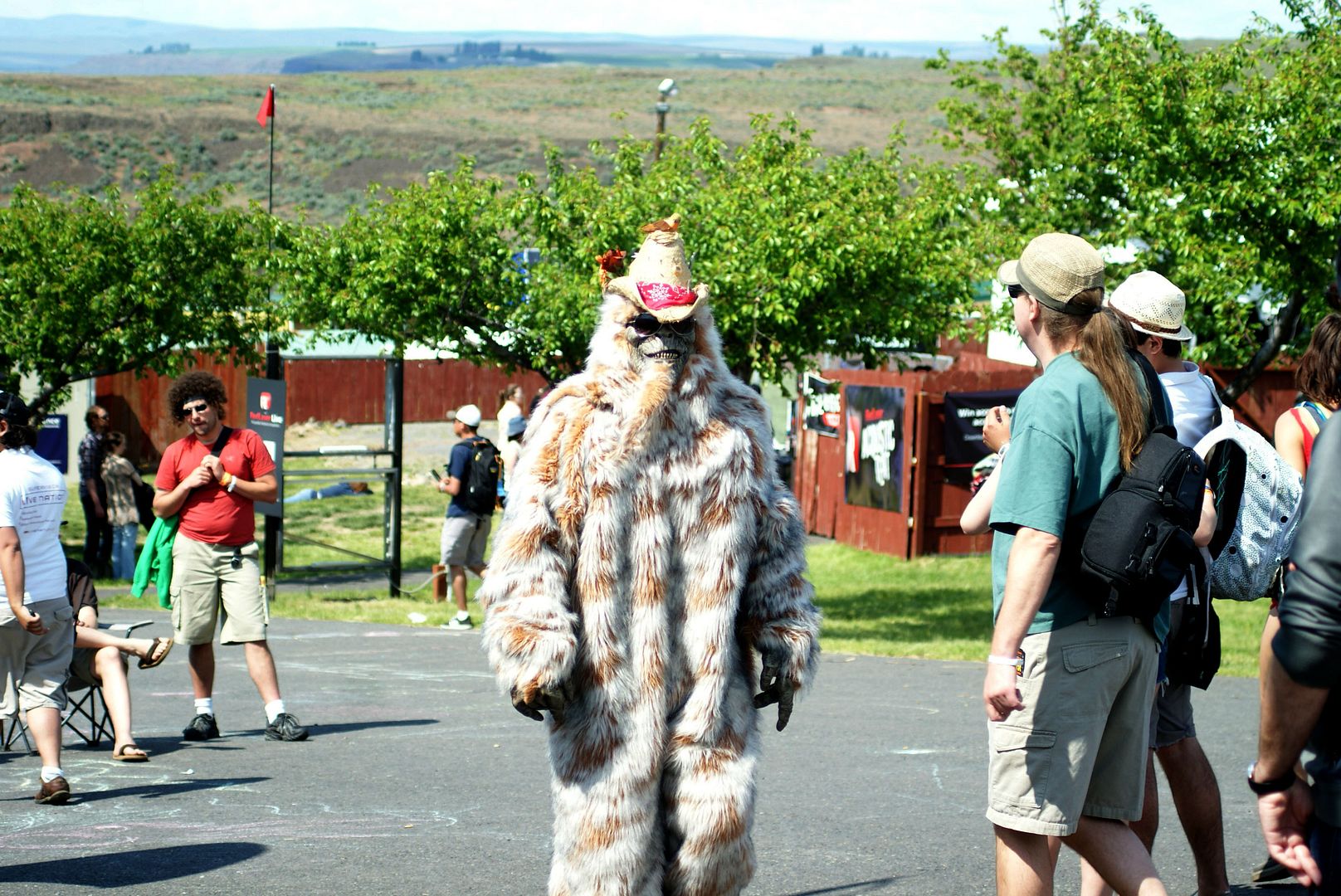 So I went to the Sasquatch Festival at the Gorge Ampitheatre in Washington State last week. Despite its proximity to Vancouver, it was actually my first time there. And what a drive. After leaving Seattle you are whisked away through snowy Snoqualmie pass before being plunked down in the dry, rugged interior:




I went on behalf of Consequence of Sound and got to meet a bunch of my colleagues for the first time (one I've met a few times in San Francisco thanks to my frequent travel to the Bay Area - speaking of, I should probably blog about that since I went again just a few weeks ago). We manned a booth at the festival too, lots of people were apparently stopping by and asking for me (when I wasn't on duty) which is really cool, just, who were you people? Lol. Leave your names!

Anyway, we camped out in general camping which we nicknamed District 9 since it was out in the middle of nowhere and people were running amok with utter lawlessness, eating cat food out of dumpsters and gambling with Nigerian warlords.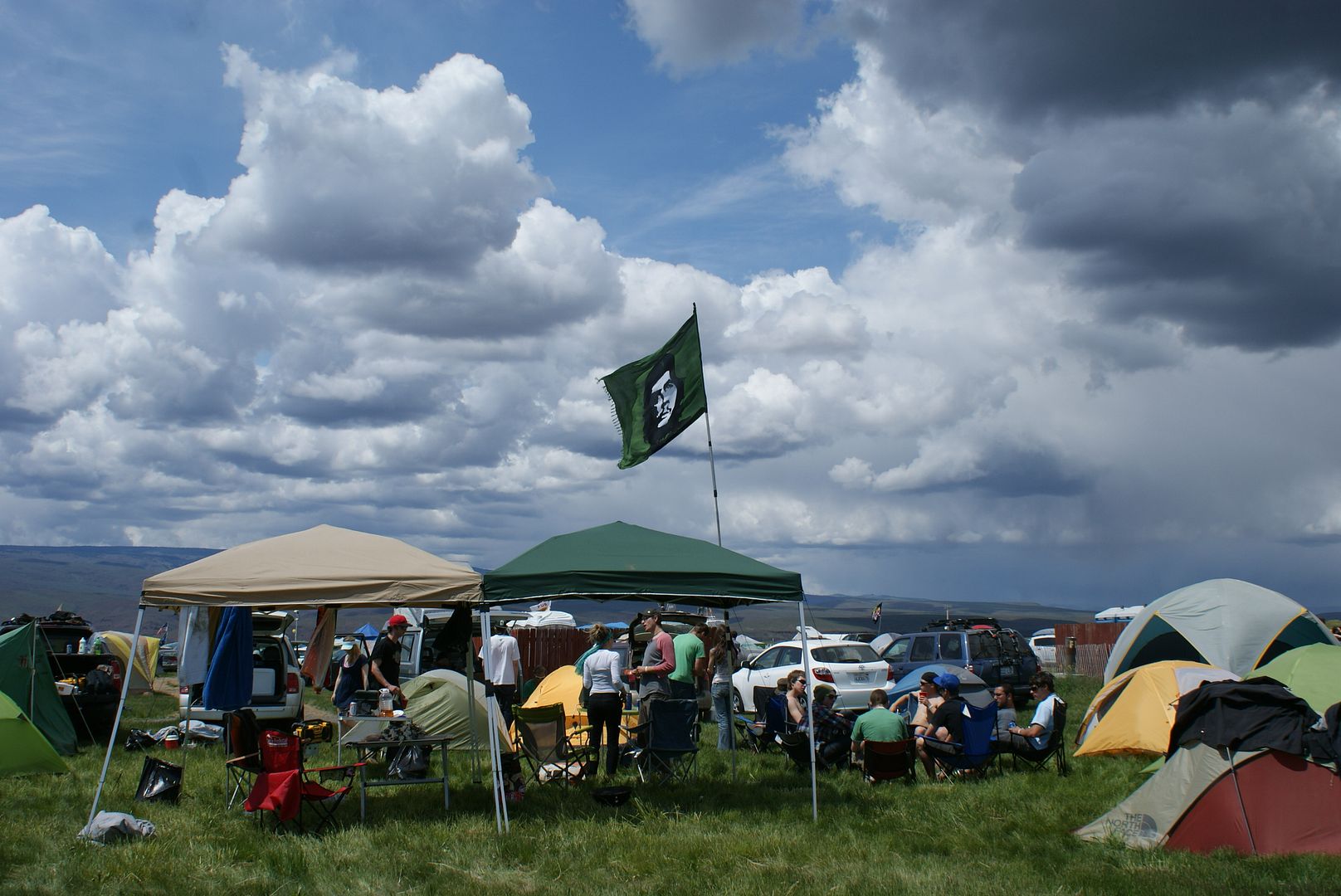 Actually it wasn't that bad. The worst part was having the hippies next to us bust out their guitar and steal our camping chairs when we weren't looking. But once I discovered that if we hung out at the front of my car - AWAY from the hippies - we actually had a pretty sweet spot. Sweet enough to make you forget you haven't showered for days and the porta potties were a good 10 minute walk away.




Highlights of my 4 day camping/music festival adventure?

*Drinking beer at 10AM. Hey, people were drinking beer at 830AM, so I was just catching up




*Soaking up sunshine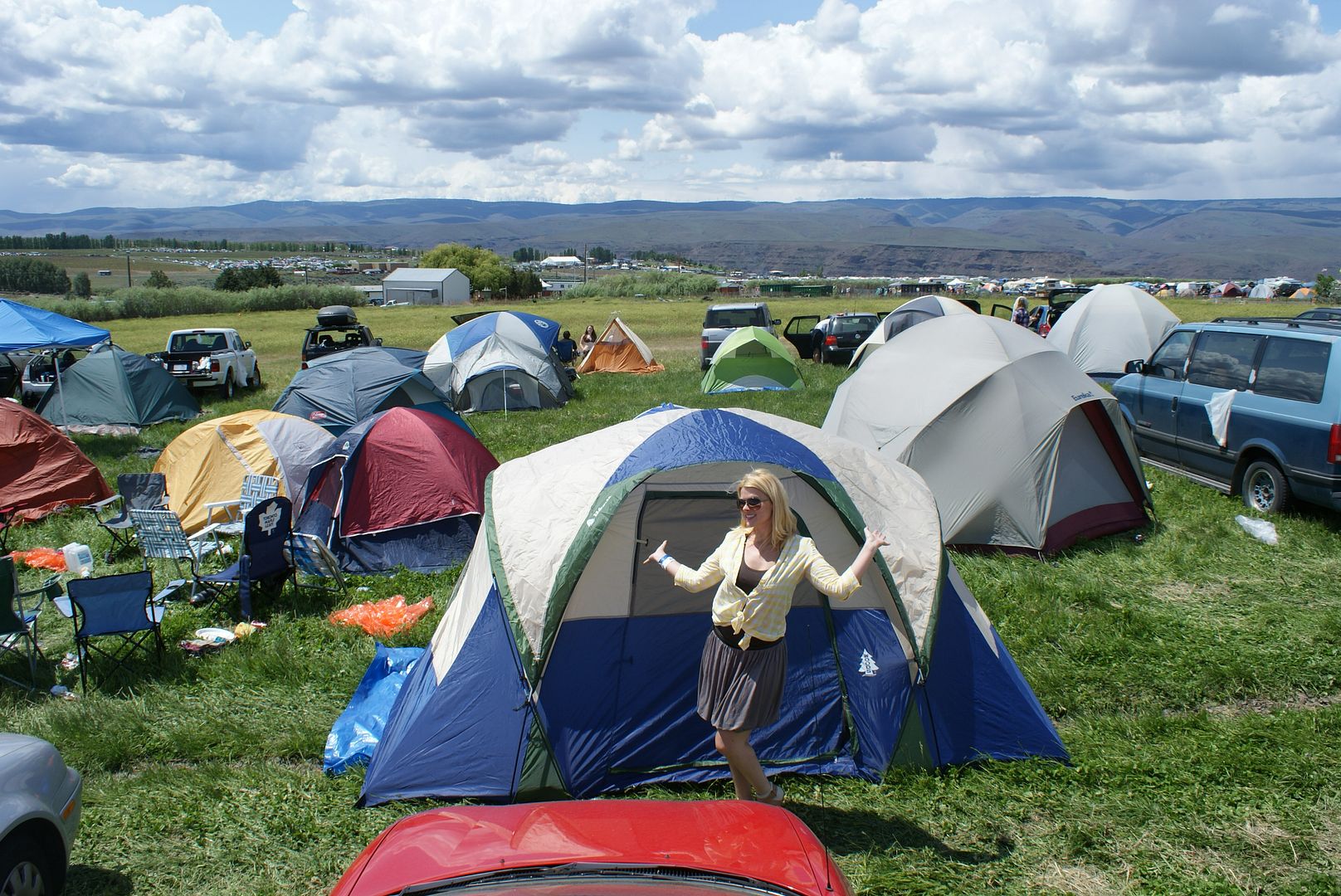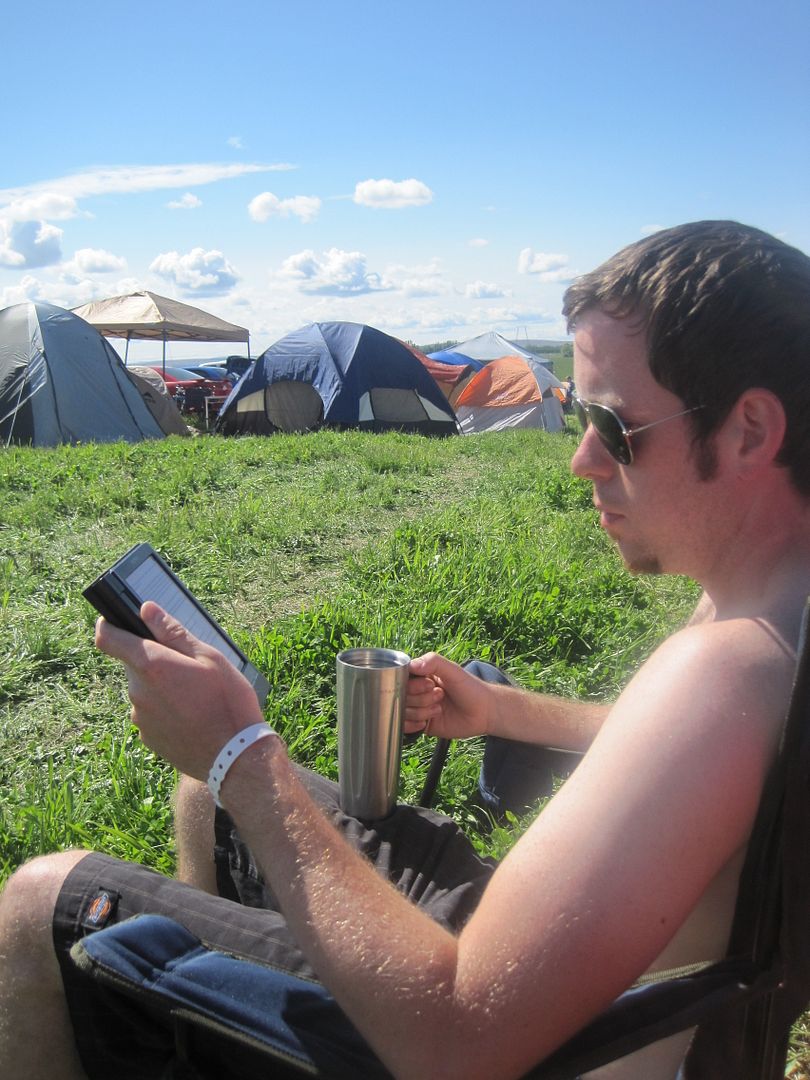 *How every third person was a Canucks fan. Canucks jerseys, flags, towels, EVERYWHERE. Go Canucks Go chants before every show. So amazing!


*Having media and working passes which meant that we could go in-and-out to the festival (how dumb is it that regular festival goers are not allowed to leave the festival and go back to their camp? Very dumb)
*Foo Fighters, Sam Roberts Band, k-os, Biffy Clyro, Trailer Park Boys, Flaming Lips, Black Mountain, etc (see my
music reviews of the festival here
)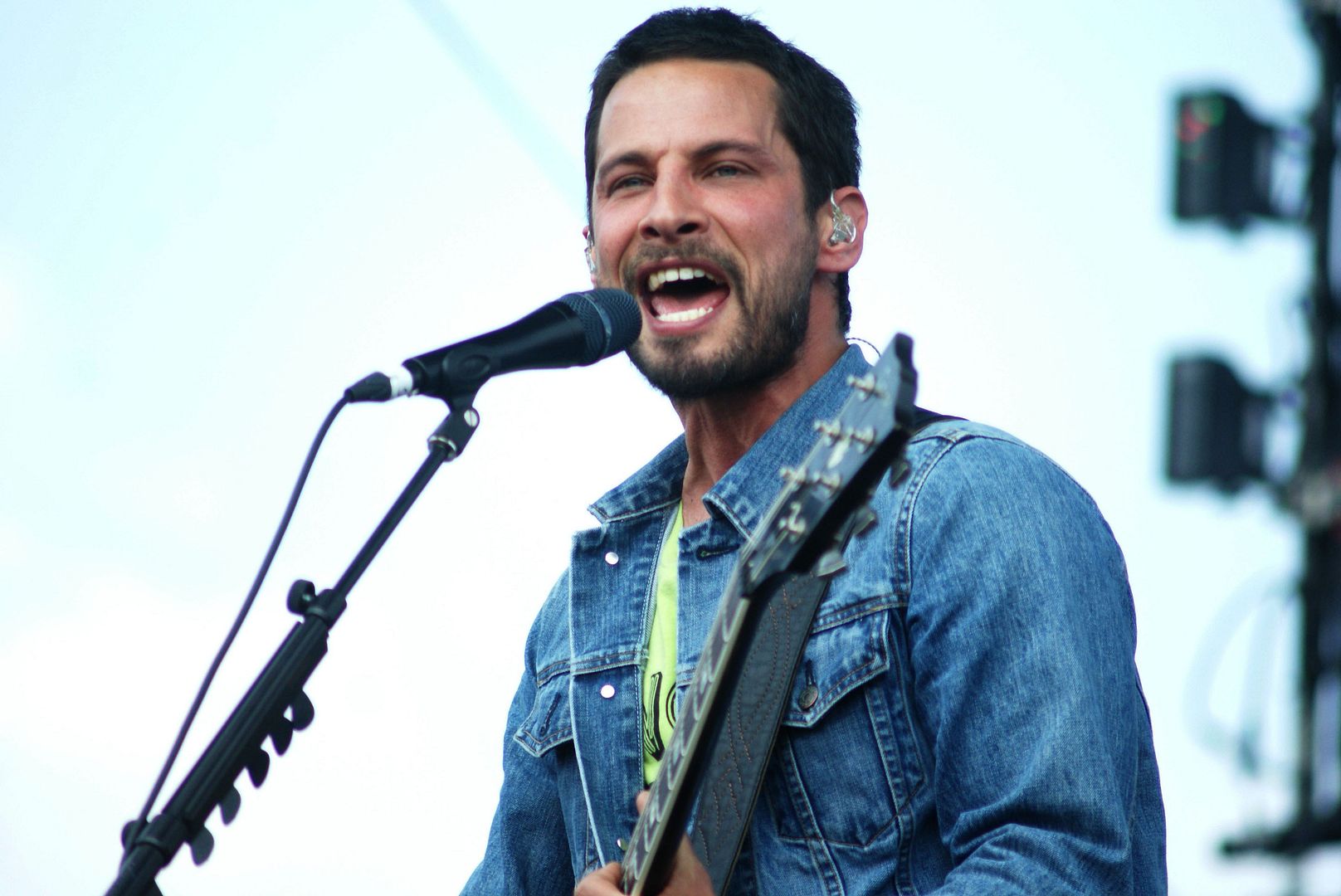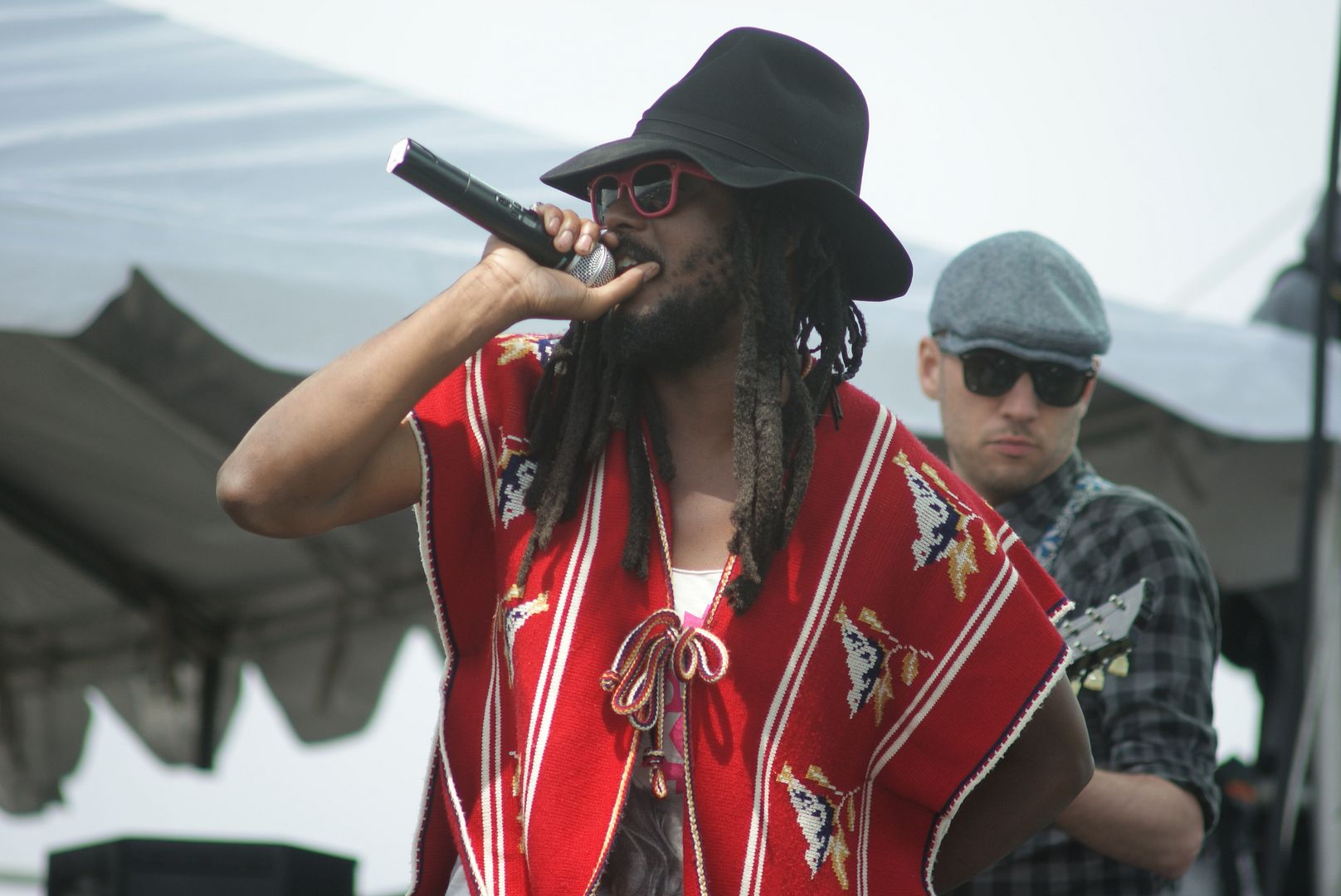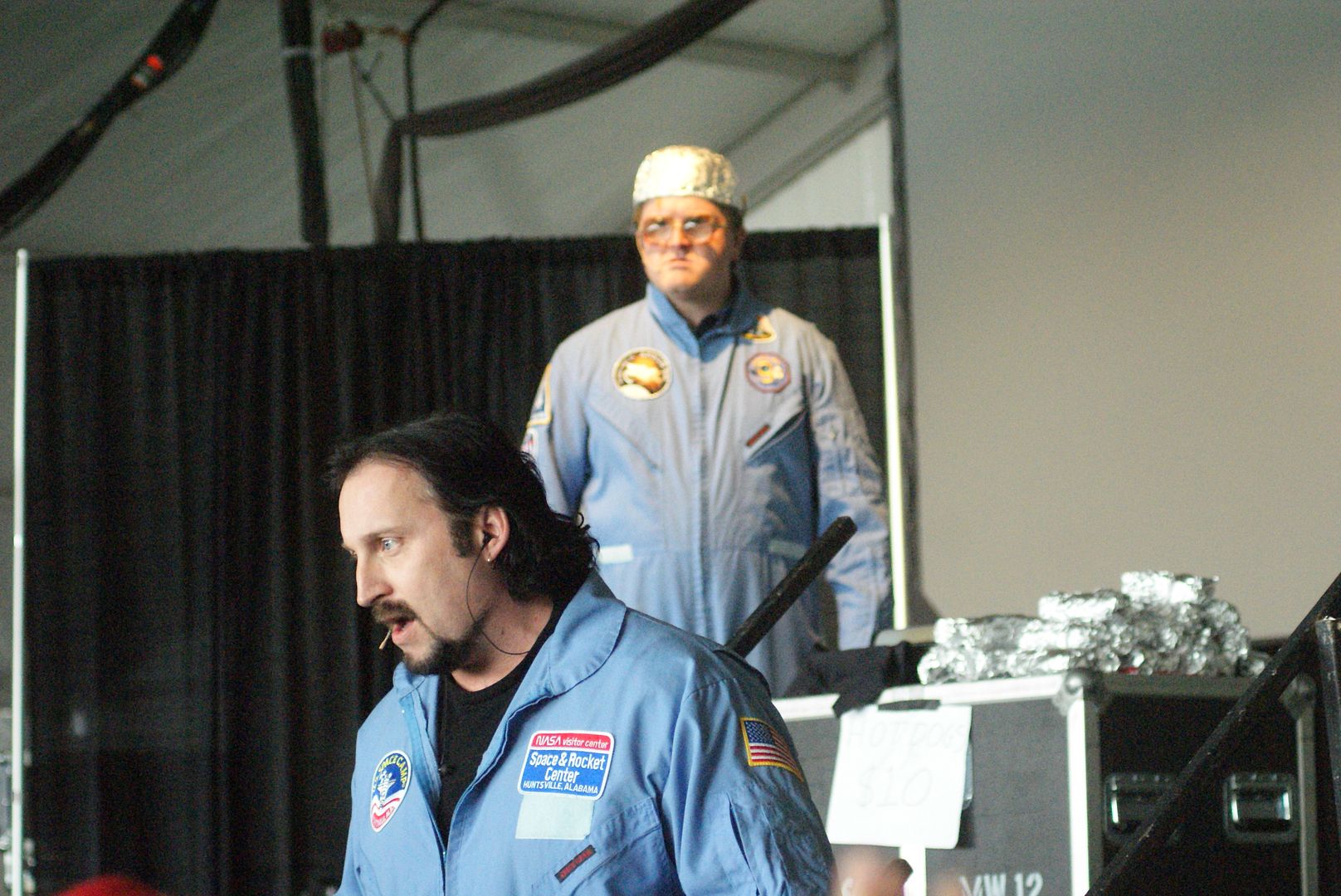 *Being able to go backstage and visit the Ice Cream Man for free Ben & Jerry's
*Hearing some pretty ridiculous stories from fellow campers such as the naked guy on one hell of an acid trip who was jumping around in the bushes on the walk to the festival, who tried to jump over a fence from TEN FEET AWAY and then was closed in on by 5 stormtrooper like cops who tazed him.
Also, our neighbours lost their fellow camper overnight. She never returned in the morning, didn't have her cell phone on her. They went to the Sherrif's office, the hospital, searched all the campsites for her (yeah that's like 40,000 people or something). She turned up later with a dude called Wild Bill and when her friends freaked on her for making them worry she said, and I quote, "But I facebooked you to let you know I was OK".
*Just hanging out and meeting fellow campers
*The chill vibe and sense of community (now I sound like a hippie)
*Running into random people I hadn't seen for years and having all of them congratulate me on my book
*Having people stop by the CoS booth and compliment us on our music site. So many people rely on our
Festival Outlook
page to keep ontop of lineups, it was outstanding!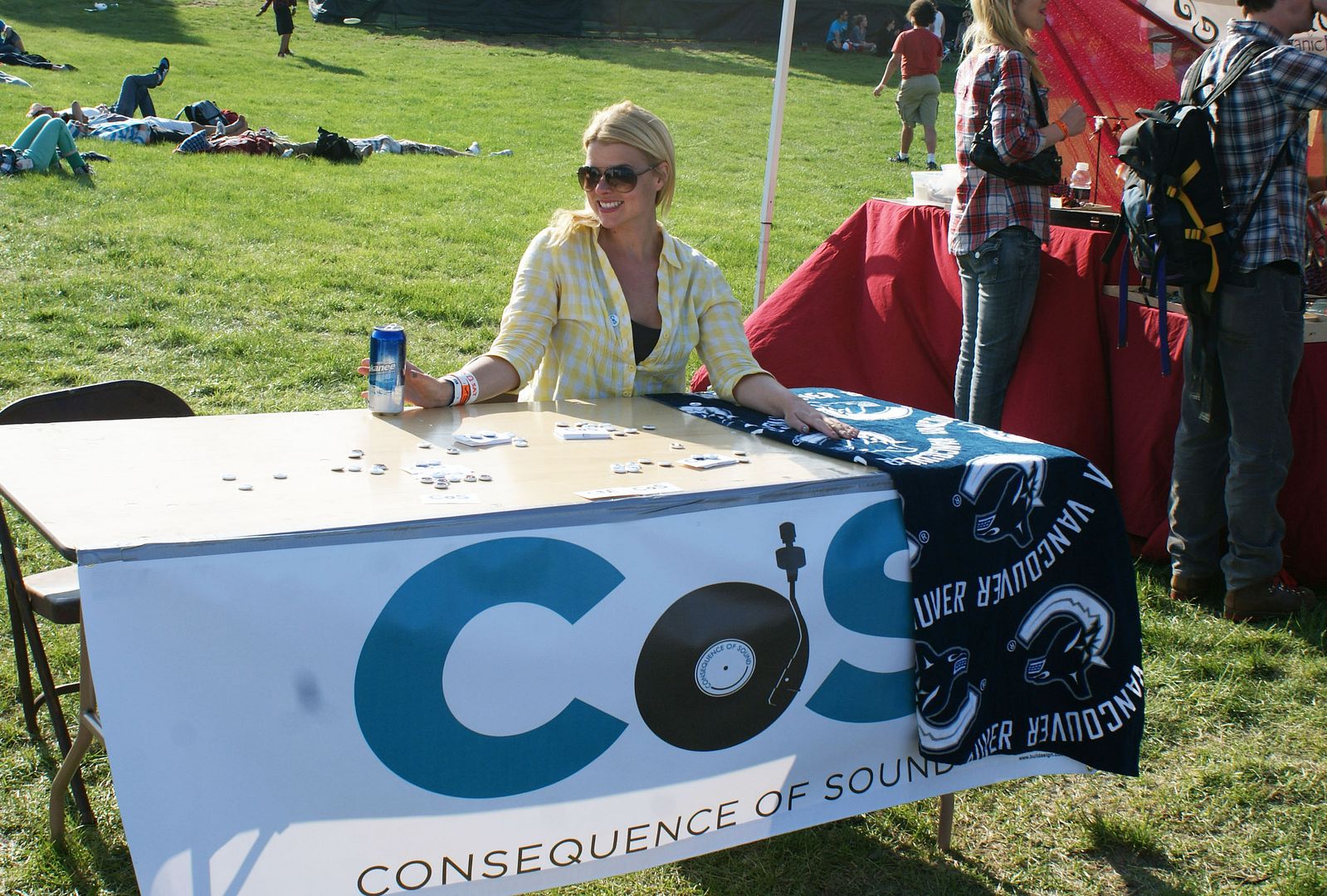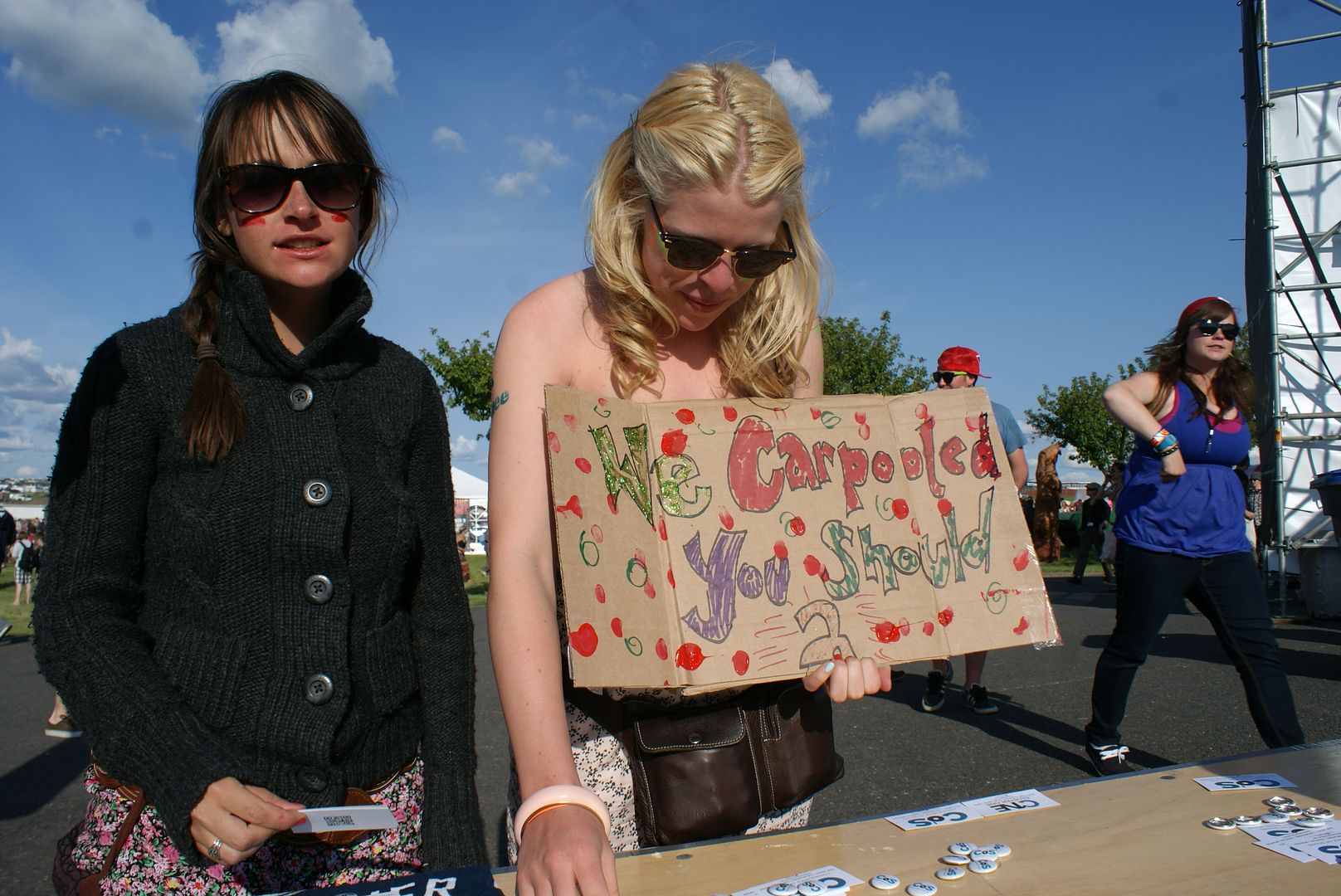 Bad highlights?
*chair-stealing hippies (OK, chair borrowing without asking hippies)
*House-music parties until 2AM + 830AM wakeup calls (ie, you can't sleep in here)
*Arguing with my bf at the quesadilla hut because he forgot to get me one. Finally getting one, then walking down the hill to the mainstage to catch Flogging Molly, slipping somehow (damn you KFAD boots! Angel Dust boots you are not!)
*The fall resulted in a sprained ankle and a bunged up knee
*Missed Modest Mouse because I was in the Medical Tent
*I am sunburned. On my bunged up knee
More Good highlights
*I saw part of Modest Mouse from backstage (thanks to medic tent shuttle)
*I was the most coherent person in the Medical Tent. I had not been drugged, nor did I need to be on a stretcher with an IV hanging out of my arm like everyone else did
*Kind neighbour Dave gave me copious amounts of Wild Turkey during the Flaming Lips to help me deal with the pain. It totally worked
*Bitching with the CoS crew about commentors (we all get haters!)
*All weekend I was just...ME. No author, no music journo (though that's what I was there to do), no email, no twitter, no facebook, no blogs, no marketing, no anything. It was just me, my man, fresh air 24/7, sunshine and music. That was it. Sprained ankle and all, it was the most relaxing weekend I have had in a long, LONG time.
So Sasquatch may have won in our fight. He may have battled me and I may have walked away with a fucked up leg, but the fight was worth it.
More photos: