In case you didn't know, I'm doing a Forever 21 giveaway for a $20 E-gift certificate. To enter, please
click on this post here and comment
, or scroll down!
In continuation of my FNM-inspired post below, later that night I decided to keep my alter ego alive and take her to my boyfriend's band's concert. I added a kicky beret to match my beloved Chloe boots and felt very avante garde, dangereux and French. No one really recognized me, which I got a kick out of, and I totally felt bitchier than normal. Which was a suprisingly good thing - I sneered at most men I saw, and this time it fit the character!
What was really fun to see was some people giving my bf the stink eye when I started hanging off of him. They were mighty relieved to see it was actually me, and not some random. Most of my friends didn't even make eye contact with me, they thought I was some stranger...I guess the last time most people saw me was when I looked like this:


And that night, I looked like this:



Skirt: ASOS
Hat: Forever 21
Top: Zara
Jacket: Forever 21
Cardigan: ASOS
Boots: See by Chloe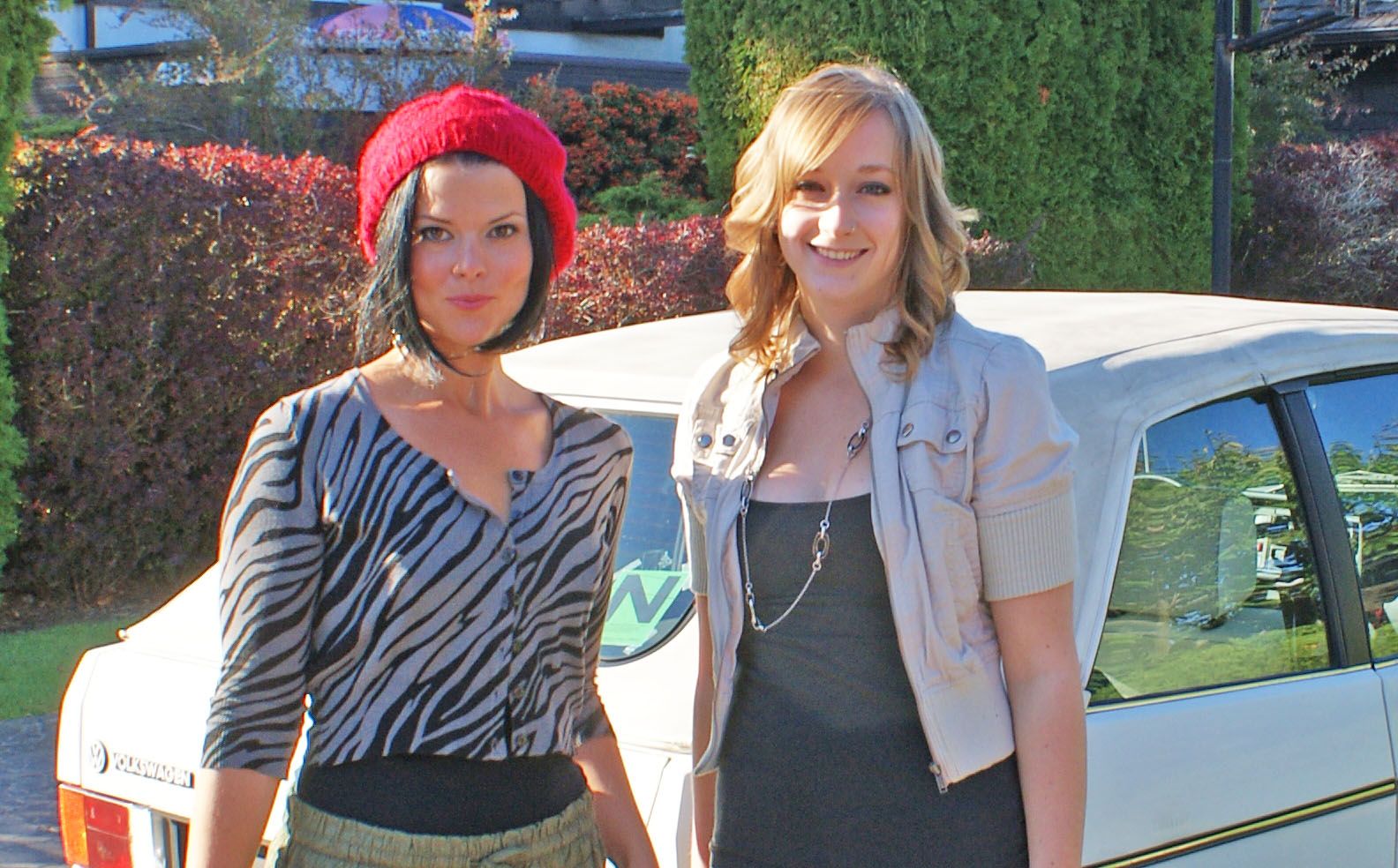 Pretending to sing at the band's rehearsal space



Merchandise



The girlfriends, manning the merch table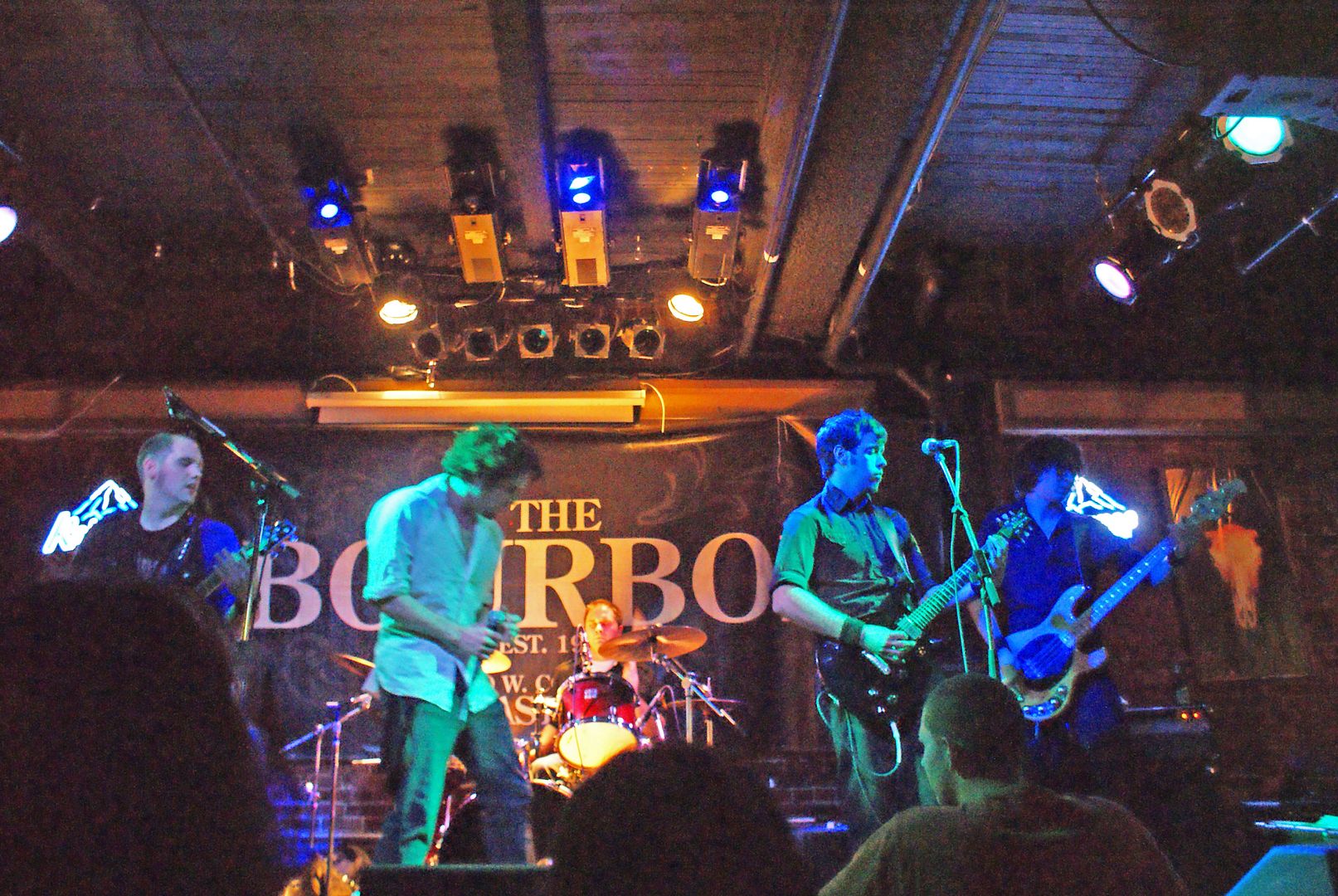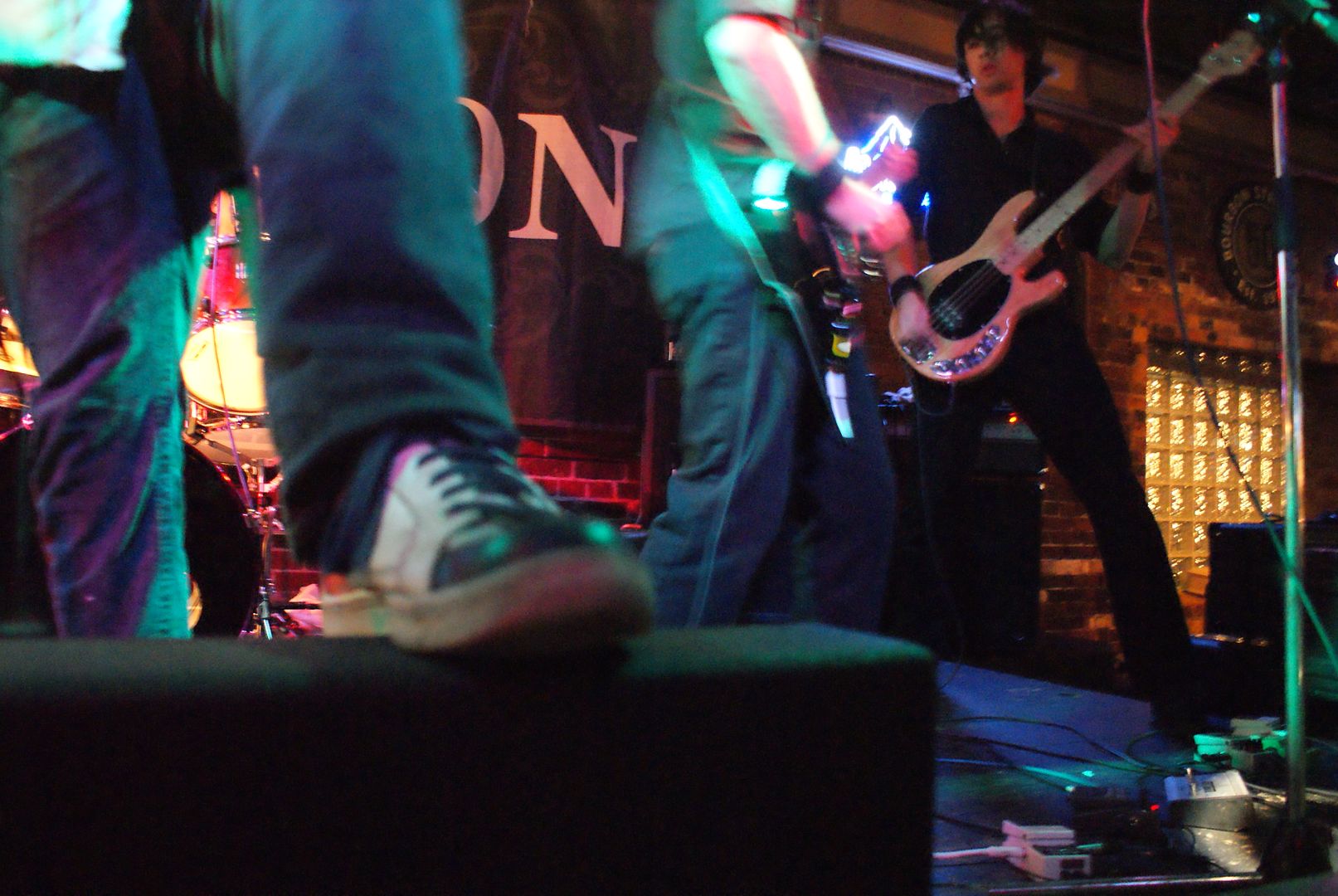 The Saint's Collapse



Rythm Guitarist aka bf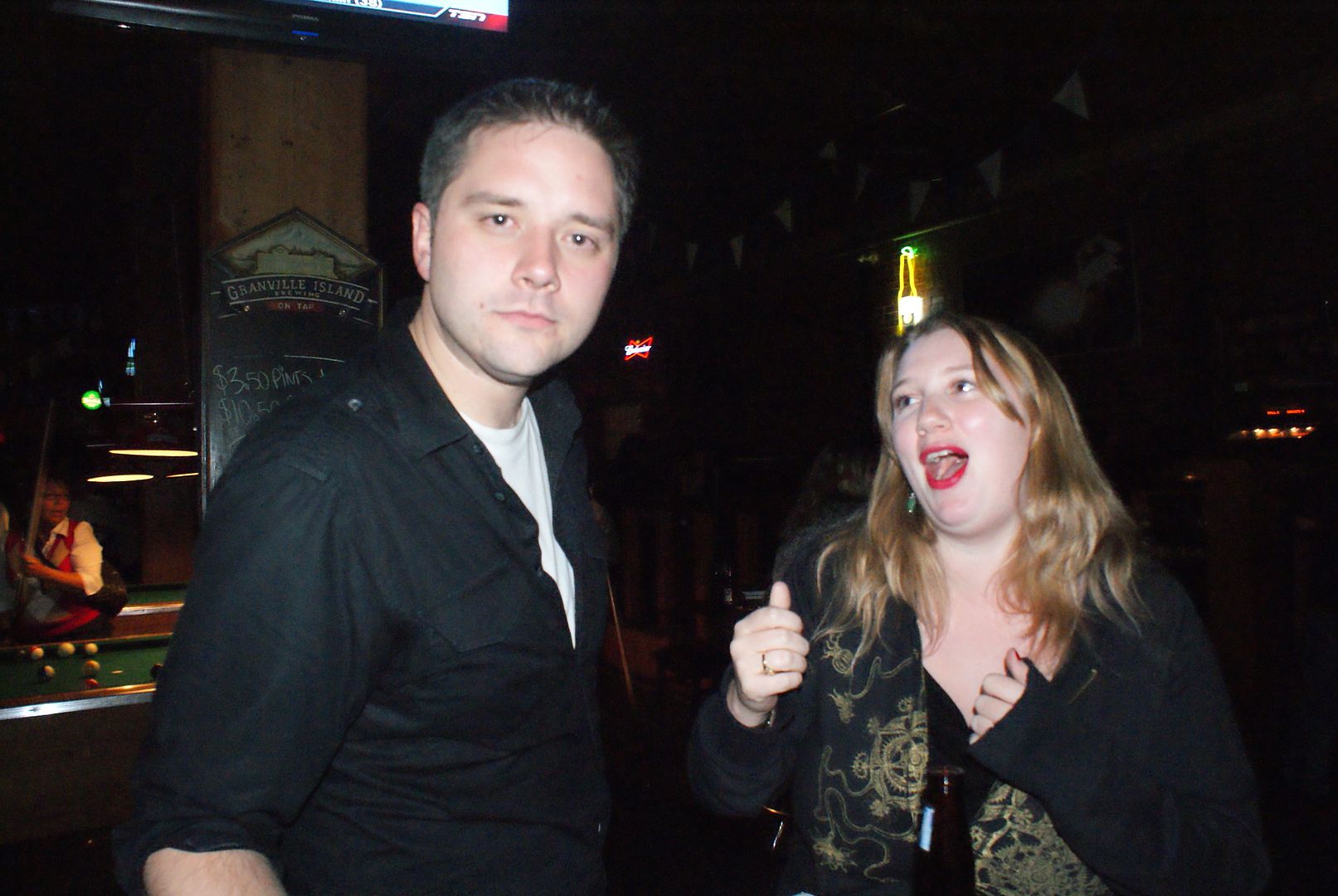 Drummer Extraordinaire aka Captain Party



Lead Guitarist aka General Pattullo



Bassist aka David Usher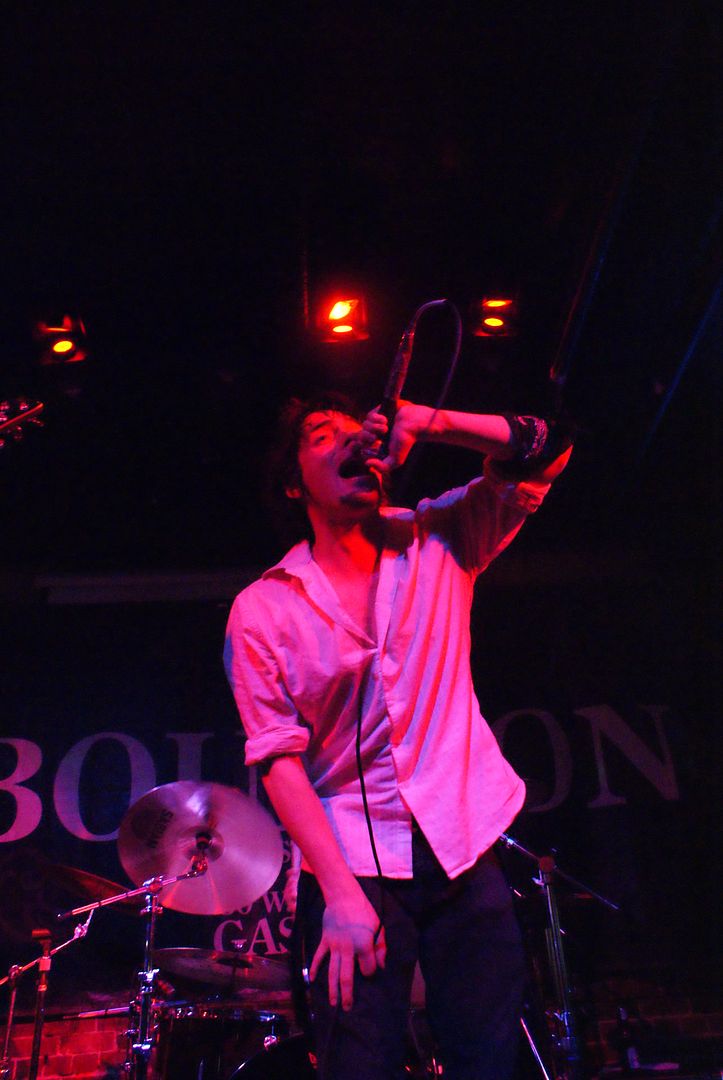 Singer aka Gold Teef for Erbody

For those that were asking about the band (
The Saints Collapse
) last post, you can listen/buy their tunes from iTunes, CDbaby, Amazon, etc.
Stream them here first on their
Myspace page
.
If you're at a show, you can pick up their CD or amazing poster drawn by the talented Jesse Castillo (nee Barber). He can sing, write music and is one bad ass artist (just wait for there first video - totally animated in Flash, it will blow you away).
Or just watch them on
Youtube
!
Last year they did a rad cover of Dick in the Box, where the singer's brother joined him on stage for that special song. Hilarious.
Anyway, if you like them or know someone who would, show me a little love and lets spread the band around. The Vancouver music scene is notoriously difficult for live shows, especially if you are in rock, so it's hard to get the word out, unless you are totally mainstream (and suck balls, imo) like Theory of a Deadman and Nickleback (sorry Amanda, I know your cousin is in Theory of a Deadman...:P).
PS - I should mention that I went to this show instead of my TEN YEAR HIGH SCHOOL REUNION! Can't believe I have been out of high school since 1999!!!!!!!!