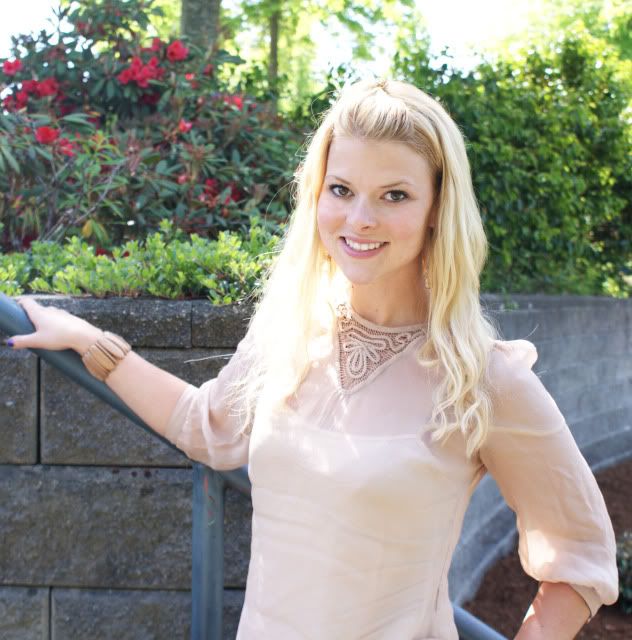 I bought this TopShop shirt off Ebay a long time ago - it was one of those totally impulse "bids" as the buttons on the back reminded me of what Holly Golightly wore in Breakfast at Tiffany's. You know the one, the Tuxedo shirt with the buttons down the back? (Ok so she had put it on backwards).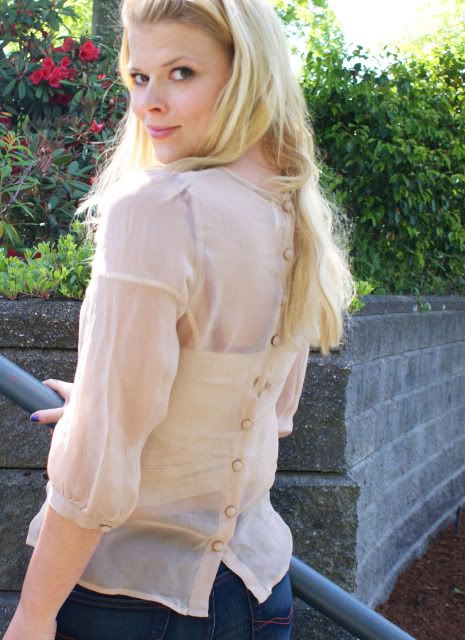 Anyhoo, wearing my nude platforms and with my new mermaid hair (what happens when I sleep in braids), I thought this breezy nude shirt would be perfect for our balmy, end of May weather.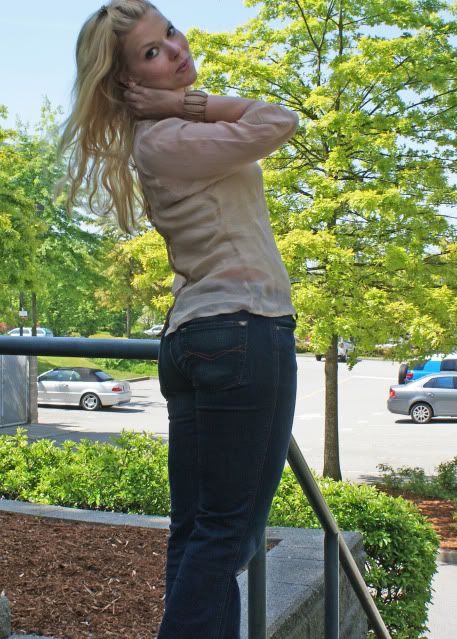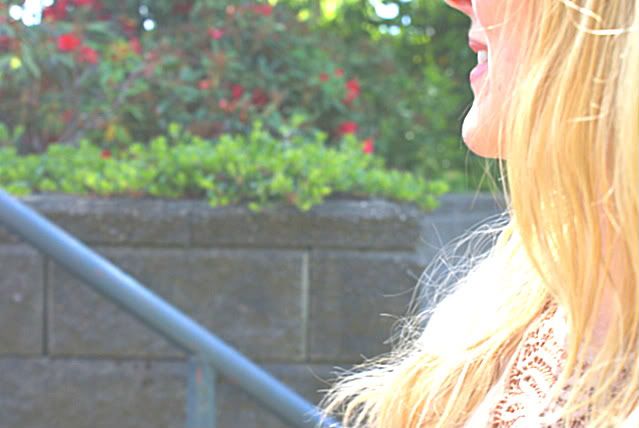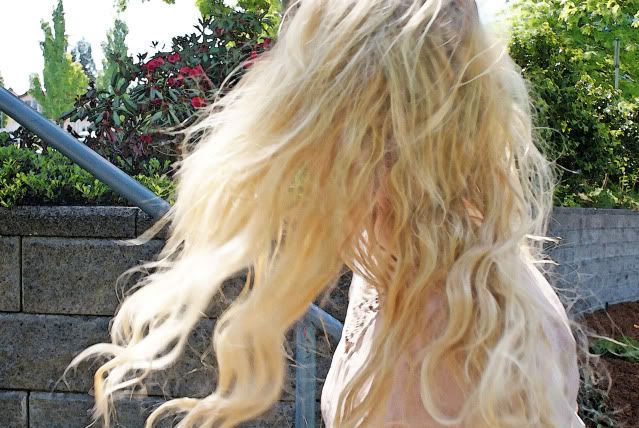 In other news, I am having a clothing swap at my place tomorrow...I'm hoping to hold it by the pool (supposed to be SUNNY!) and plan to make heaps of Sangria. Mmmm, free clothes, clearing out my closet, sunshine, swimming, tanning and booze...sounds like a great saturday to me!

OH YEAH...

The winner of the blog exchange link is ASIAN CAJUNS! Congrats - now, tell me, is it the silver belt, gold belt or bangles of which you desire? Email me your address (on the side) and let me know. Woot woot!

PS the links will go up tonight, I was planning to do it at work today but our office seems to be in limbo at the moment....gotta look busy!

PPS Wanted to let you all know that I successfully went one full month without buying anything online! Woot! Now that's kinda broken lol (celebratory purchases, natch) but I'm probably going to do another month :)

Hope you all are having a wonderful Friday!