Hi folks!
This weekend flew way too fast, did it not?
The wedding I went to turned out to be a fabulous time had by all. I had my aprehensions about going alone (well, my bf was the best man but still, more or less alone), and still felt a bit nervous and out of place in the wee church. But once we hit the reception, it turned out to be a lot of fun.
I was placed at the groom's parents table which caught me off-gaurd at first but then realized it was the best place to be. I was next to one of the groomsmen's (the groom's brother) girlfriend, as well as his parents and grandparents whom I had met at their engagement party last year. That party was a blast and so was this one. I forget what fun Brits can be, especially when they've had a few pints in them. In fact, the groom's father had the best speech of all.
Actually my boyfriend's was very good and the groom himself almost had me in tears with his speech, but it was his dad that stole the show (dressed to the nines in a white tux, channeling James Bond): "Jamie, you are part of the family now. And I don't want you think of me as "dad" or "father" but think of me as...an entertainer!" and then he started singing and did a little dance before the MC ripped the mic from him lol.
And entertaining it was, this was the first wedding I had been to where the speeches and chit chat were kept to the minimum "Let's just get straight to the drinking!" declared the bride. They also provided props on the dancefloor which became more and more interesting as the night (and the booze) wore on.
Before I get to the pictures though, I just wanna say I had a minor panic attack over what to wear. The dress I thought I was going to wear never came in time, so I had to put on my backup...which was fine, but the shoes were a bit of a predicament. Nothing really went except for these GoJane gladiator sandals. Now, I had heard that wearing sandals to a wedding was bad taste (just as wearing black is though everyone was wearing black, lol) but I decided to just go for it.
Yeah, it was casual but they also went really well with the outfit (I thought) and also covered up the scars (didn't feel like dealing with them) AND were comfy. Besides, my hair and dress were already on the fancy side...speaking of hair, what a mission mine was. People kept asking me if I got my hair professionally done which was a major compliment because it was kinda crazy looking and I am a SPAZ with hair. All I know how to do is blowdry (kinda) or put in a ponytail. But for some reason I started experimenting with braids - thank God I learned how to french braid from doing horse's tails when I used to compete in riding shows - and ended up with...well...this: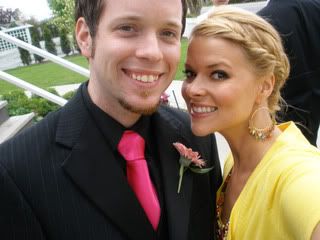 Best man and best woman?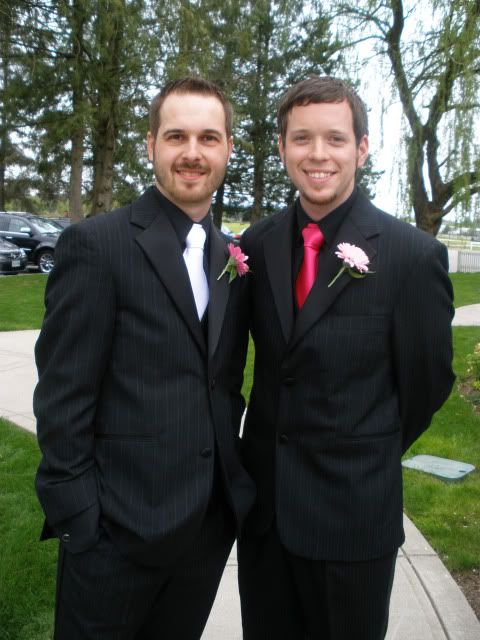 Groom and "Best" Man


Met my oldest friend Amanda (who is preggo with child #4!) at The Olive Garden on the break during ceremony and reception - I felt very overdressed for the Olive Garden haha, lots of weird looks!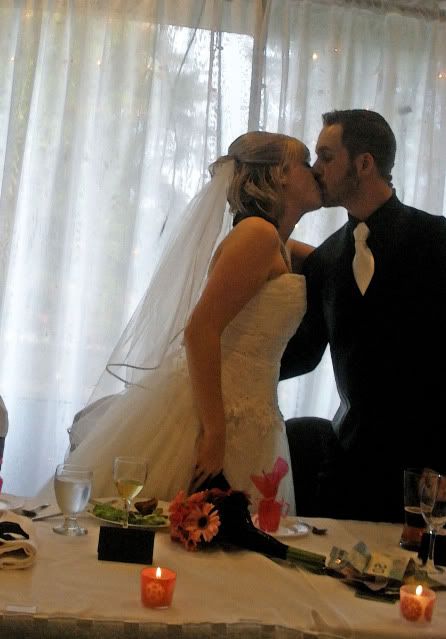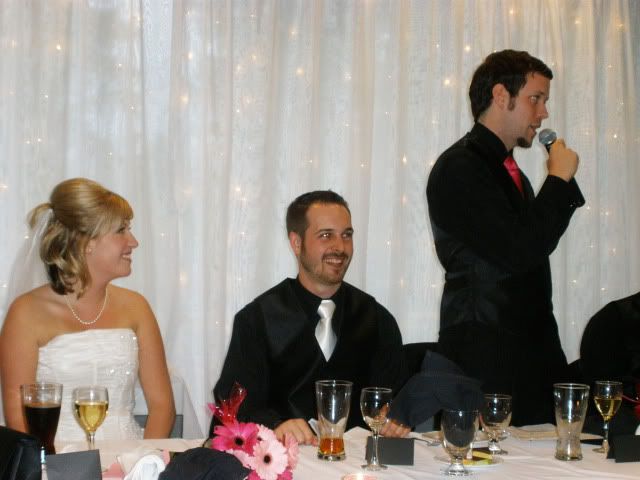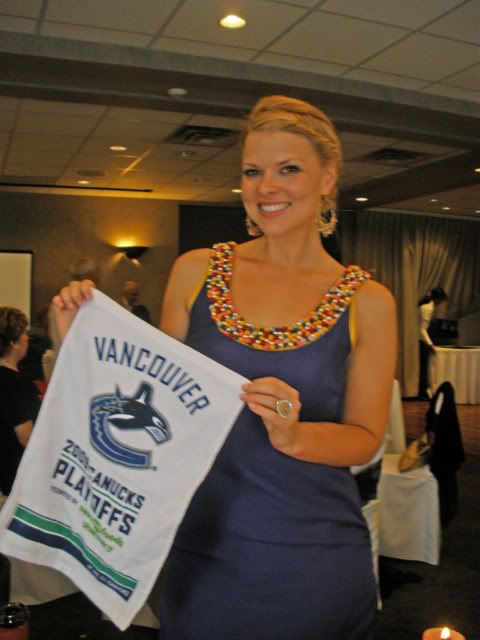 Nothing like having a wedding during the playoffs - gotta support our team, yo! Also was the reason why the groom had a "playoff beard" going on lol.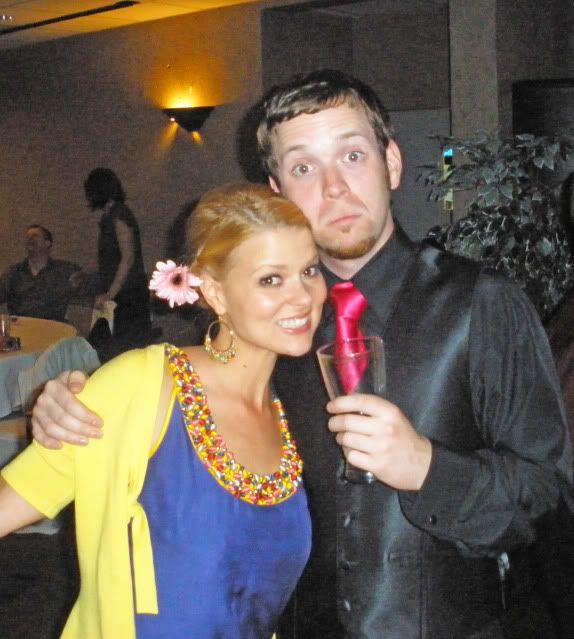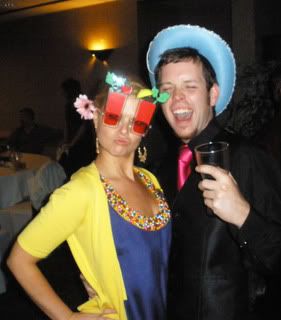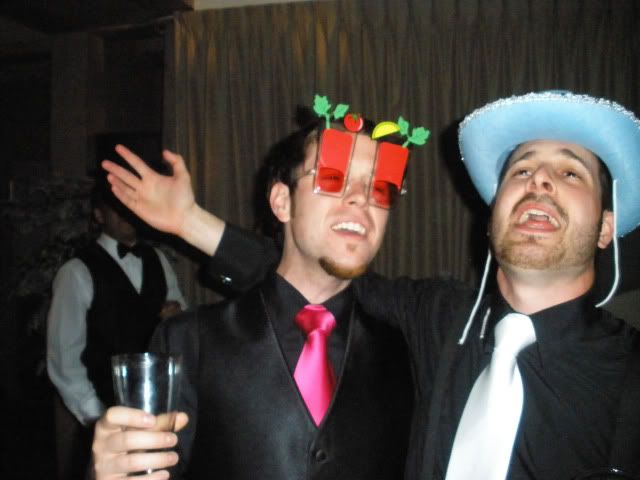 Groom and Best Man part deux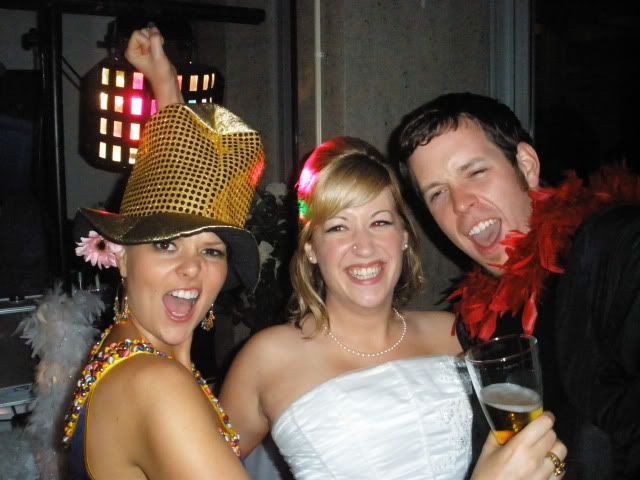 Humping the bride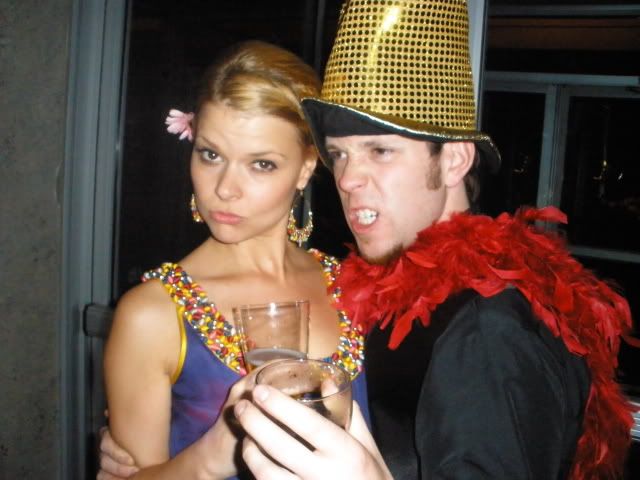 Dress: Catherine Malandrino (scored it off of Theoutnet.com - it sold out in 2 minutes!); Earrings: Forever 21; Rings: ASOS; Shoes: Gojane.com; Cardigan: Karen Kane; Clutch: Forever 21
There is still time to enter the giveaway competition! Please see the previous post - I will be doing the draw on Wednesday :D