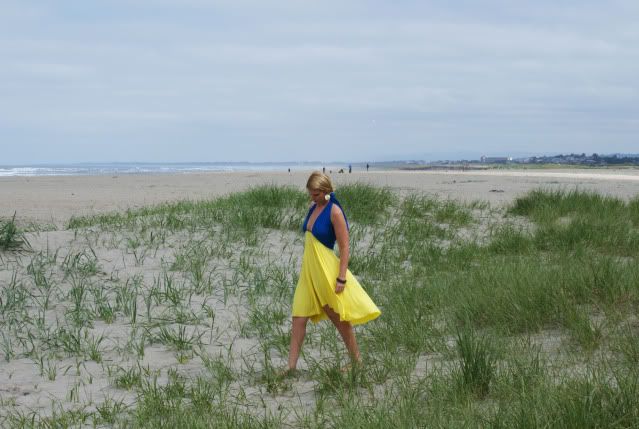 What can I say about The Beach Boys that hasn't been said before? This dynamic American band has been around since 1961, capturing all that is California with its beachy, surfy tunes focused on cars, girls and freewheeling lifestyle. I love the BB's thanks to their wonderful harmonizing abilities - aside from The Beatles, this type of group harmonizing and the sharing of singing roles is hard to come by. Of course, I also love The Beach Boys because they epitomize summer fun fun fun to me and who doesn't love that?




That's not to say The Beach Boys was all lighthearted fluff - Brian Wilson, who formed the band along with his brothers and his cousin, battled with drugs and mental illness on a daily basis. In fact, if you've seen Walk Hard, you'll recognize that Brian Wilson is parodied a lot in that move, most notably in the scenes where Dewey Cox went batshit crazy and wanting more and more sounds in his recordings (like a dijirido). Wilson went through a similar phase, branching out and becoming very expiremental...and just plain mental. It's actually very interesting, so I recommend you learn more about the story of The Beach Boys if you want to find more about their turbulent journey.

That aside, whenever you listen to The Beach Boys you can't help but pretend youre soaking up the sun, sea salt and waves on an endless vacation.

Wouldn't it be nice....


111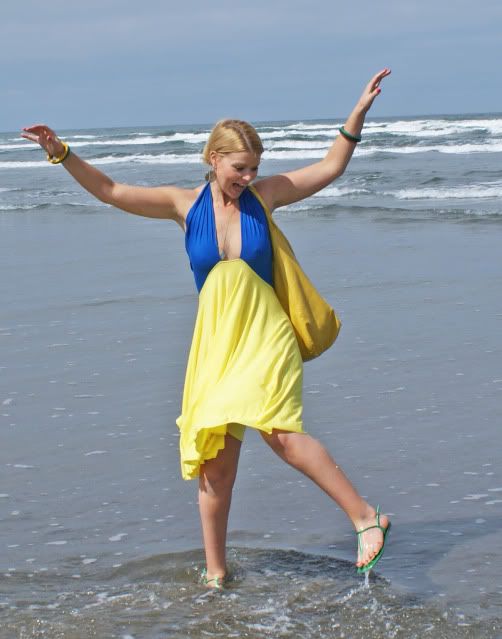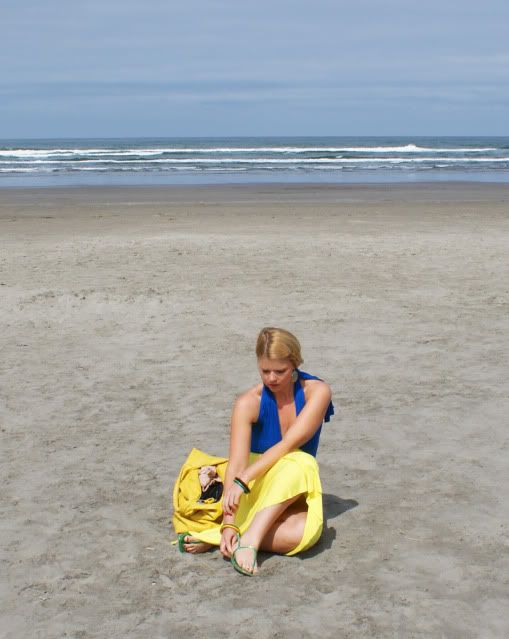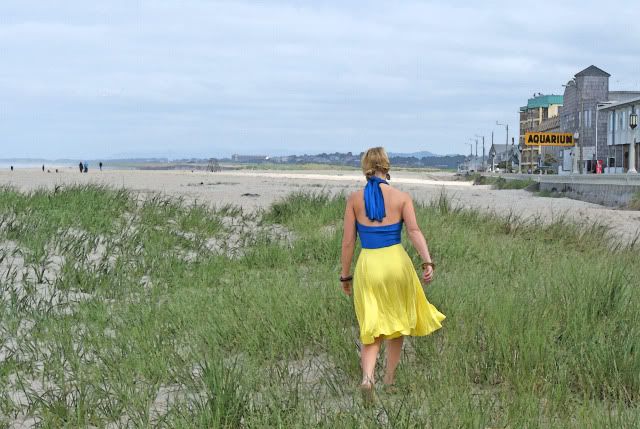 Dress: Rachel Pally; Bangles and earrings: Forever 21; Agate necklace: Cupcakes and Cashmere (via Etsy); Sandals: Chinese Laundry