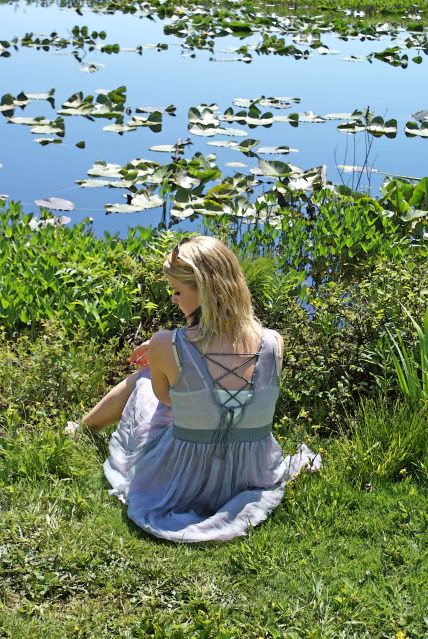 Last Saturday morning, my man and I left our Washington State hotel and headed South on the I-5, towards the warm breezes and sunshine. I had a wonderful notion of having a picnic in some sunny, scenic spot with wine, cheeses, bread, greek salad and olives. But the scenic spot came before I had a proper chance to stock up and the wonderful aforementioned menu was replaced with: bag of Tostitos, salsa and a giant can of Bud Light from a nearby Chevron station.




Our spot however, was more scenic that I imagined. We stopped at the Mount Saint Helen's Vistor's Centre.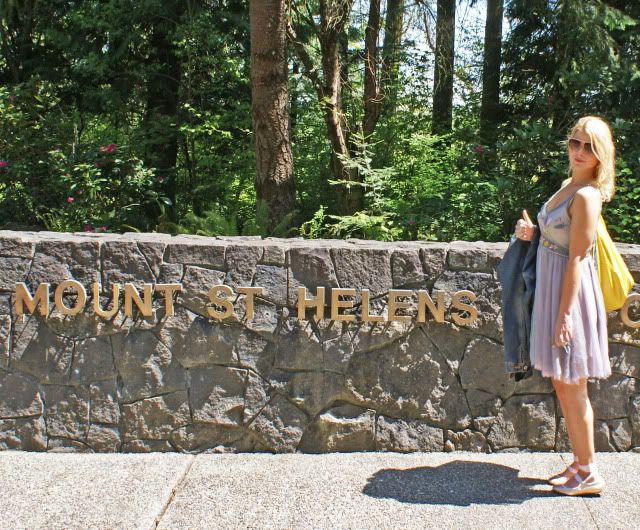 Mount St. Helens used to be a perfectly cone shaped volcano until May 18th, 1980 when the pretty volcano literally blew its top off, leaving a scooped-out side and blanketing the surrounding region with catastrophic ash and lava flows, wiping out areas in a 230 sq.mile radius. Ash plumes rose 16 miles above sea level for 9 hours and was found as far north as Edmonton, Alberta. Indeed my parents remember waking up to a blanket of ash in Vancouver, BC when this happened.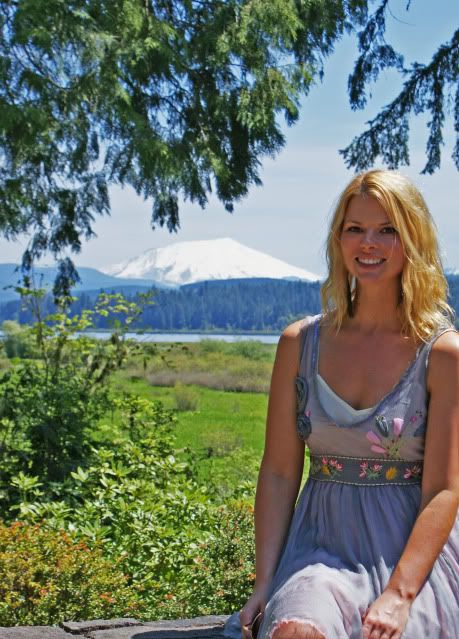 This was the deadliest and most economically destructive volcanic event in the history of the United States. Fifty-seven people were killed; 250 homes, 47 bridges, 15 miles (24 km) of railways, and 185 miles (298 km) of highway were destroyed.




But as you can see now, Mount St. Helens has fully recovered. Yes, it has been ancy lately - as we sat by quaint a pond, the volcano watching over us, I knew that it could easily errupt again as last year steam was seen escaping from a fracture in the dome.




That threat aside, I felt perfectly at home in the wetlands and surrounding forests. I felt a bit "fairy ballerina-esque" all day. In fact, the minute I bought this dress I knew I had to wear it with ballet shoes. And, voila!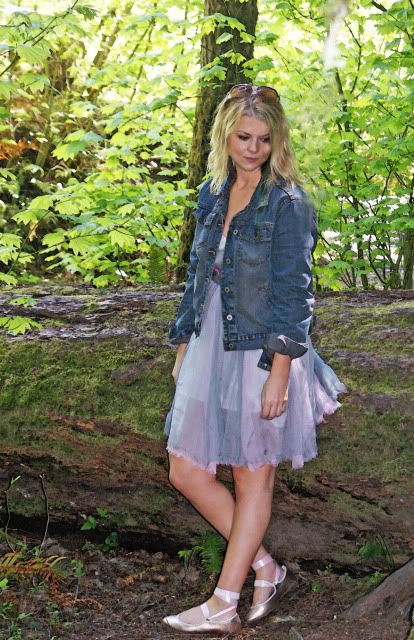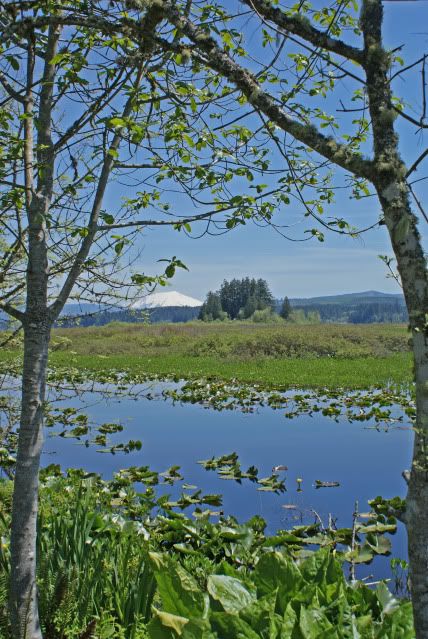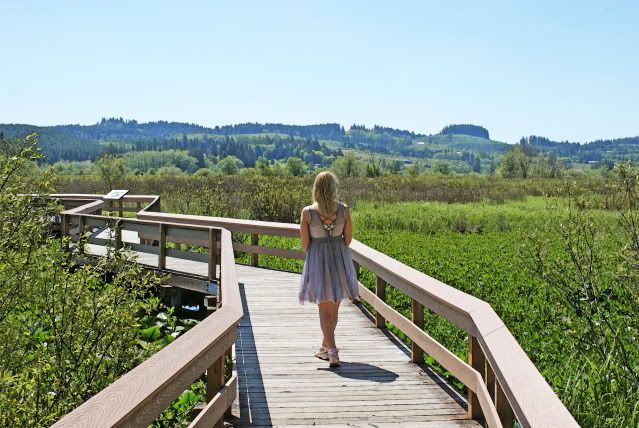 Dress: Chili Pepper; Jean Jacket: Express; Shoes: ASOS; Bag: Mango; Peacock earrings: ASOS

Before I forget, I want to thank MizzJ for this awesomely thoughtful award :)


AND give you guys a heads up to a most awesome giveaway going on at Style Symmetry's blog - three chances to win some great swag!! To enter, please visit her blog here. Both Style Symmetry (Eyeliah) and MizzJ are the coolest - helps that they both live in Vancouver like I do. Go local fashionistas!