THEY say Fall is here, but considering I was suntanning all weekend and actually got a touch burnt, I'm not inclined to believe it. However, our dry, sunny hot September spell won't last and wasn't it just last week that I decided to wear boots because of the rain?
Yeah. Who is the GENIUS that decided boots these days need a little hole at the end, so that all the water can seep in through your boots and soak your toes??? WHO?
That's right, I'm talking about the highly impractical "peep-toe" boots that are floating around these days.
Well, I admit I was a sucker enough to buy them, knowing FULL WELL that they were just "dry weather" boots, but I couldn't help them. These OXS boots from Italy were probably 80% the original price, made of the softest grey leather eV0R and has a comfy stacked wooden heel and crissy-crossy strappy things, held together with stud accents. These boots have me STOKED for fall!
Mind you I'll probably grumble about that dang peep-toe everytime I wear them but still...oh and the fact that it came with smudges in tact. Maybe a few wipes with a Mr. Clean Magic Eraser would do the trick? Or does someone have a better way of getting dirt smudges out of light-coloured leather. Anyone? Anyone? Bueller?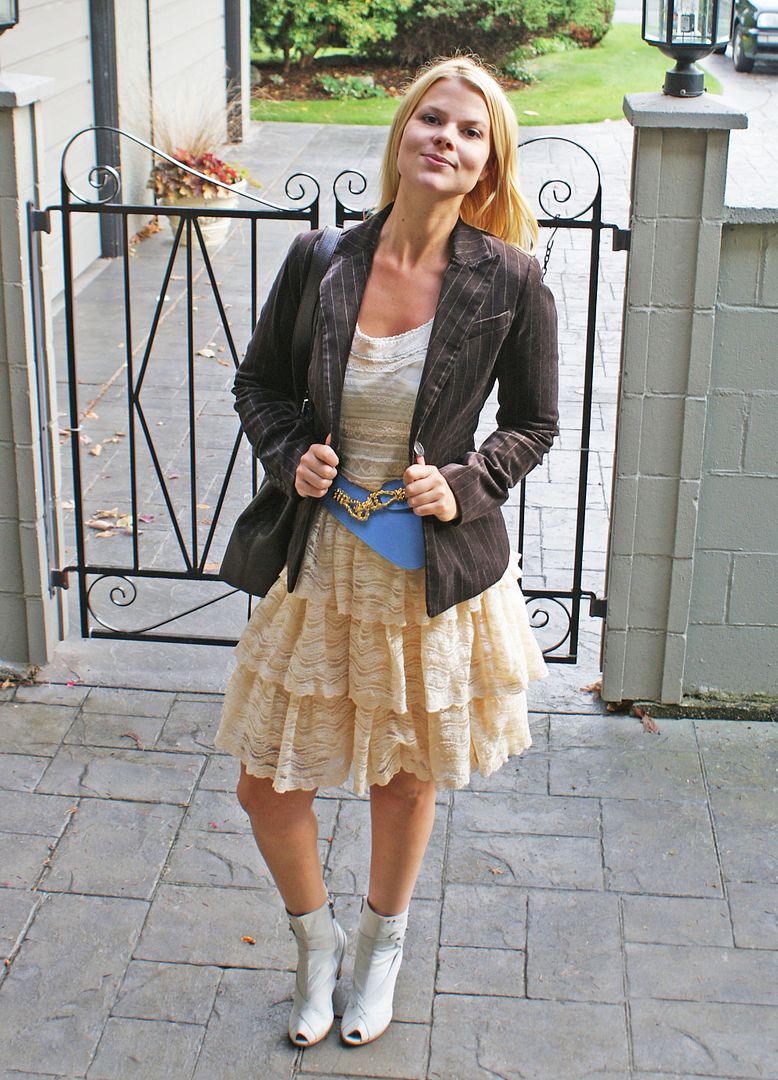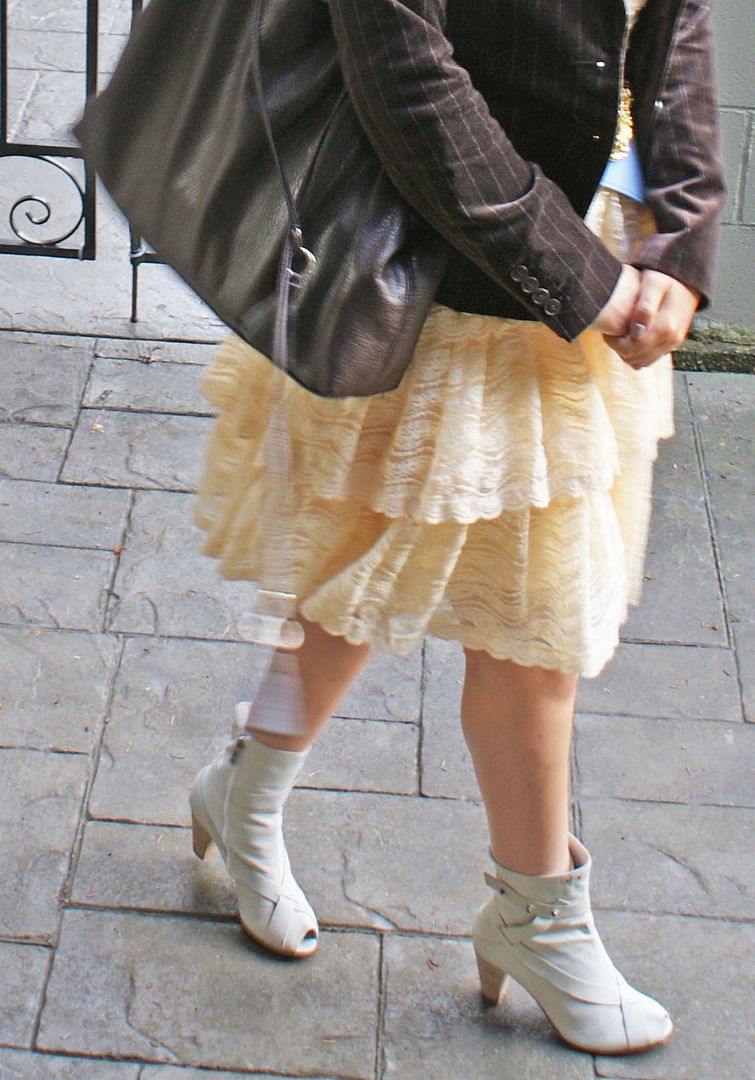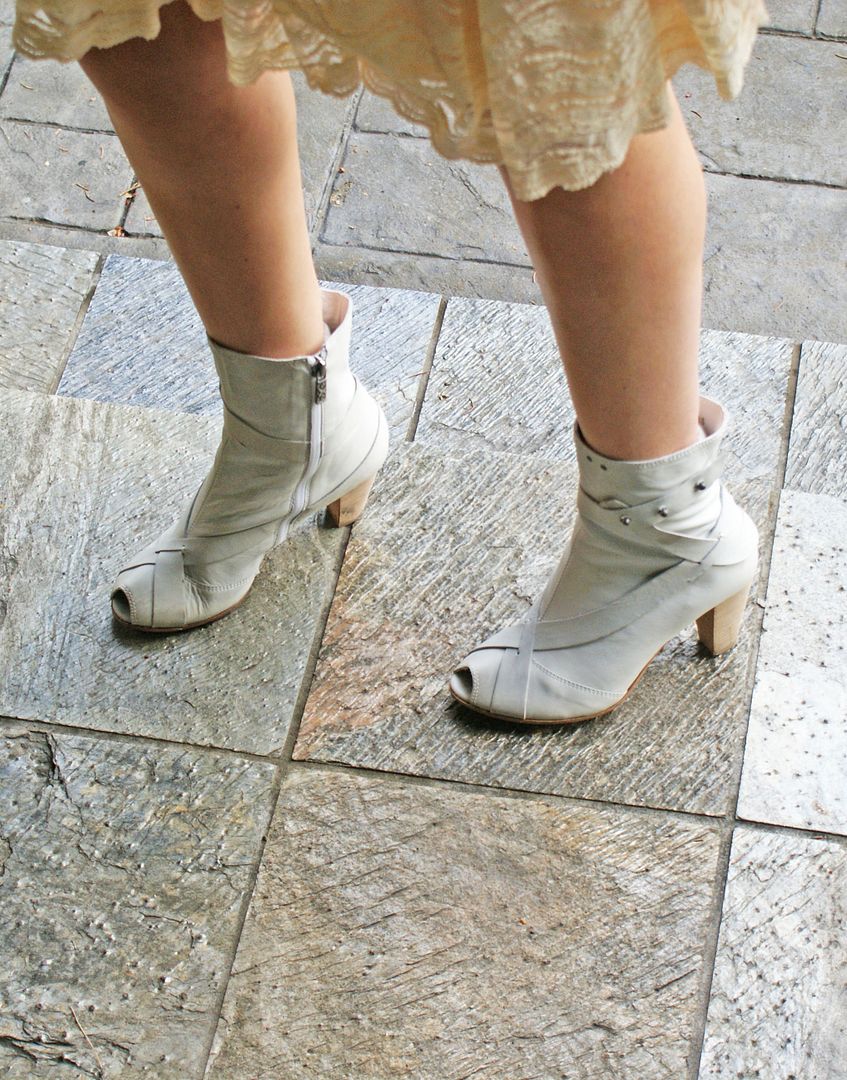 Please don't mind my Figure-Skater meets Victorian Governess look....Boots: OXS; Velvet blazer and bag: H&M; Dress and Belt: ASOS


Links à la Mode : September 10th