Well, I didn't win the top prize at Classic Rock 101's 40th Anniversary of the Caesar (drink) but I did get a nice afternoon in my old haunt by the beach, sipping endless Caesars and feasting on yummy tapas (all free), got to meet my favourite radio personality Brother Jake - whom I have listened to in the mornings ever since I started working - and I we got some silly Caesar prizes as well.
Before I show you the pictures here are some Caesar facts:
*The Caesar was invented in a Calgary restaurant in 1969 when a bartender from Italy wanted to make a drink which reminded him of his favourite sauce for pasta: spaghetti with clams. He named it after Caesar and the first person to try the drink exclaimed: "That's a good Bloody Caesar!"
* Soon after the drink became a hit, Mott's branded the "Clamato" drink - 340 million bottles of Clamato are drunk in Canada every year!
*The Caesar might now become "Canada's Drink" - if enough signatures get on the petition
*It's hard to find Clamato juice outside of Canada but it is possible - usually it can be found in Maui, Palm Springs, Mexico or Washington State - places that Canadians like to go
*Caesars are even better at curing hangovers than Bloody Marys.
* Mott's moto is true: When you see one, you want one!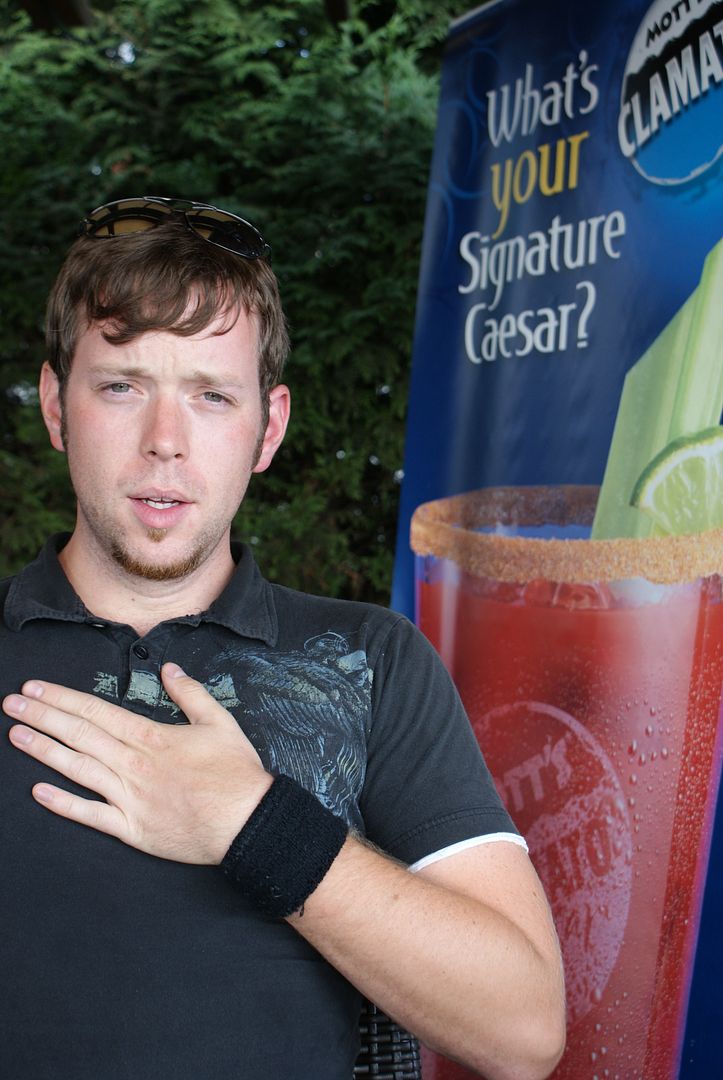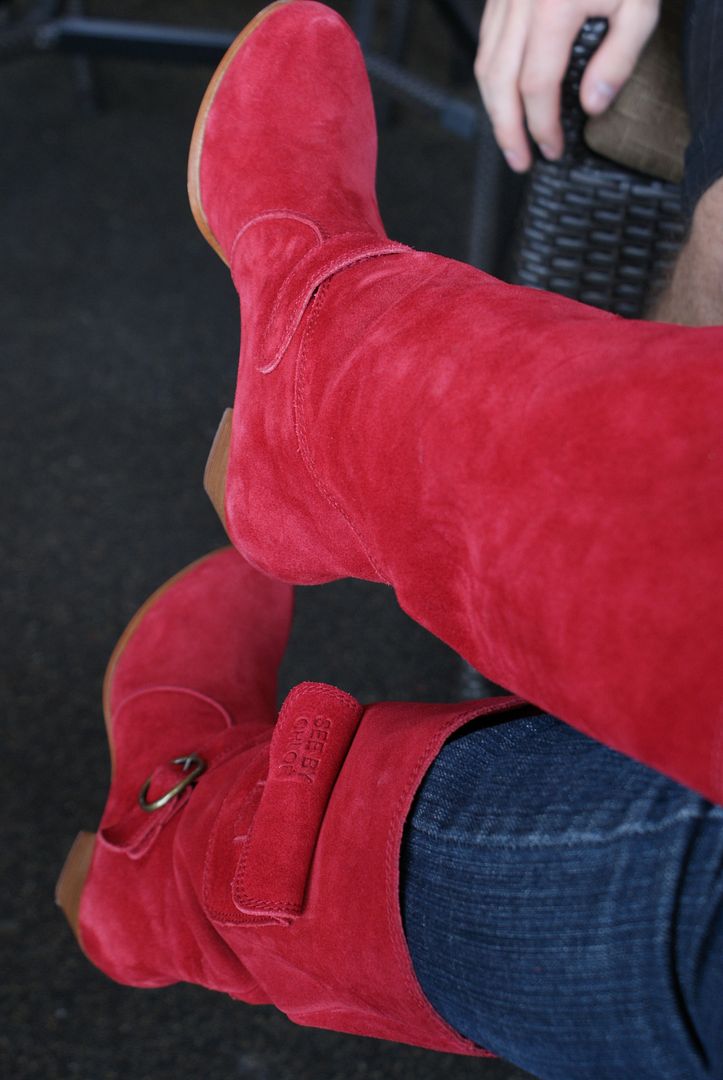 I'm wearing: My favourite jeans (Charlotte Russe); a Lynyrd Skynyrd tee from ASOS; my new leather moto jacket - soooo soft and only $40 and yes real leather!!; My new Botkier bag...LOVE IT! Oh and my new See By Chloe Boots...red suede Caesar boots! With a pocket on the side for stashing a mini bottle of vodka!
HAIL CAESAR!

PS having a 100 followers FABULOUS giveaway next week to show my appreciation for getting 100 of you crazy readers out there :)