Otherwise known as Wedding #4 (if counting from the start of the year) - two more weddings to go this year!
This wedding was indeed special though because it was the wedding of my dear
blogger and friend Odette
. She had been dreading this day for quite some time - she despises being in the spotlight. But that aside, it was a great time for everyone involved, including the bride lol, and she looked absolutely stunning.
I took this opportunity to wear my Etros dress I had purchased a long time ago, and my Jeffrey Campbell Burb shoes.
Actually, that's a lie. I only wore the JC's while getting ready then thought I better wear flats just in case. I had a pair all planned out too, unfortunately the flats that I wanted to wear were broken and I had completely forgot about it. These were the Forever 21 studded sandals that I tried to sell last month and unfortunately had to cancel all order because the buckle broke and I couldn't fix them - and I didn't think $20 shoes were worth sending off to a cobbler.
So I taped the buckle on the shoe with a crapload of Scotch Tape - EEP! Don't think anyone noticed though :P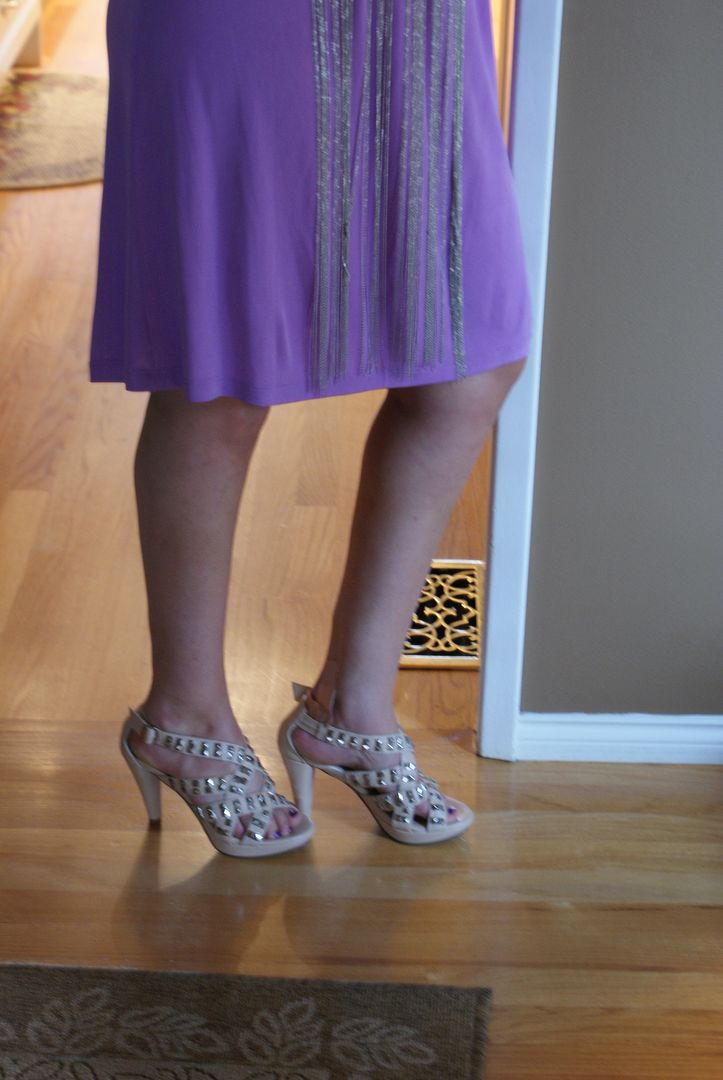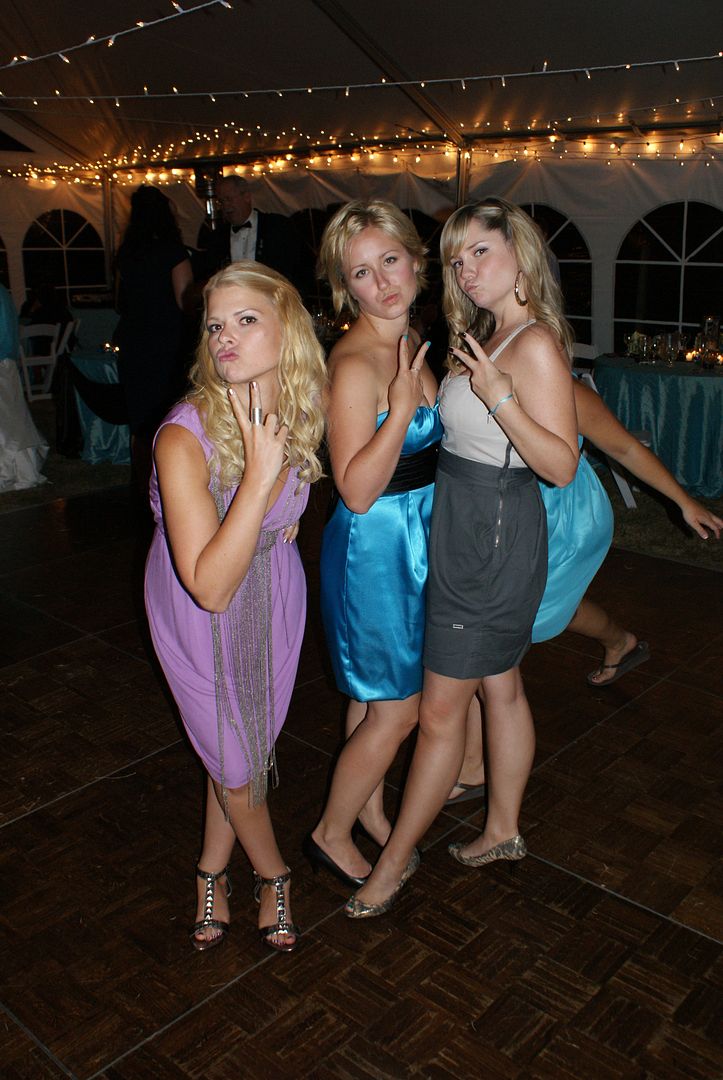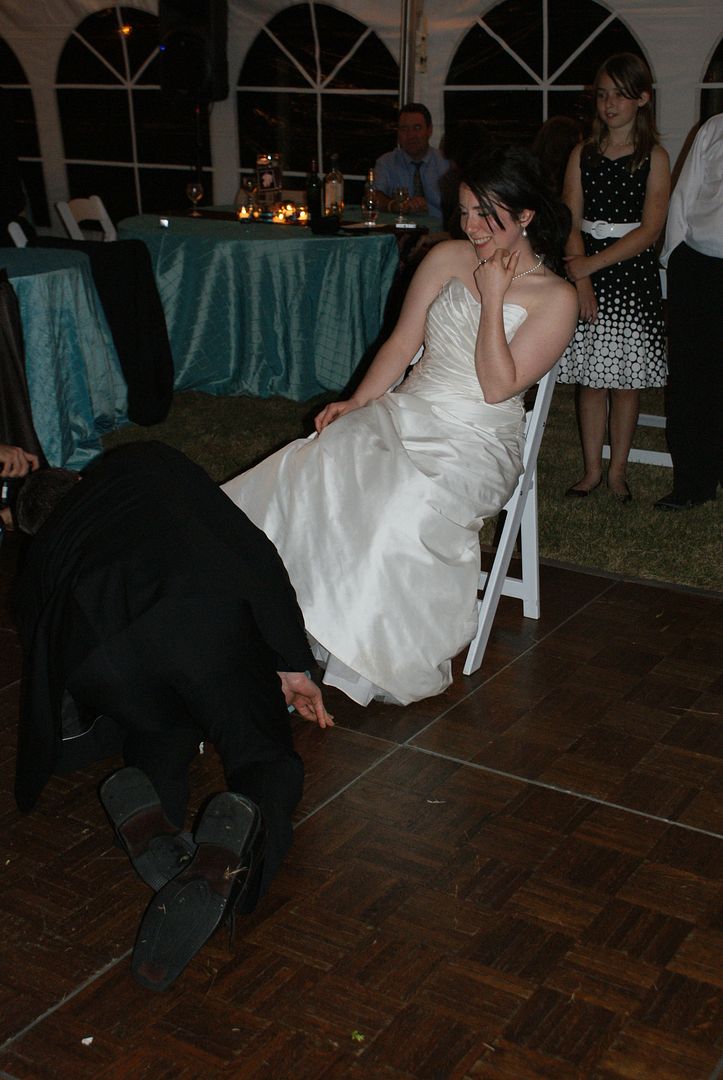 Dress: Etros; Heels: Jeffrey Campbell "Burbs"; Studded Sandals: Forever 21; Purse: Loefler Randall for Target
PS I won a contest with my fav Classic Rock station for the best Caeser recipe. Well, I'm a finalist, but either way it means I win free drinks, appies and prizes tomorrow at the Rock 101 event at Vancouver's Boathouse restaurant. I'm very excited - I made up my Caeser recipe on a whim and it ended up being selected for the top ten. If I win tomorrow, my drink gets featured on the Boathouse menu AND I win a 4-day houseboating adventure!!
I'm gonna dress the part too - thinking of wearing my new leather jacket and Lynrd Skynard tee-shirt, along with some jeans tucked into red Chloe boots! Hopefully my bad-ass "Classic Rock Radio Outfit" will ensure I win!! Oh, and here's hoping the drink wins them over too.
For those who are wondering (ie ALL you Americans...or actually,
anyone
outside of Canada) a Caeser is a take on the Bloody Mary and a must for everyone to try - it tastes a MILLION times better than a Bloody Mary too, refreshing and zesty. If you can find Mott's Clamato juice at your grocery store then go for it:
Lusty's Savory Saeser Submission:
1.5 ounces of lemon-flavoured Vodka
5-6 oz. of Clamato Juice
1 teaspoon or Worchestershire Sauce
a dash of Frank's Red Hot Sauce
pickled asparagus spears as garnish
1 tablespoon of pickled asparagus juice from bottle
1/2 teaspoon of anchovy paste
1/2 teaspoon of horseradish
rimmed with Spike seasoning and a lemon
PPS thanks for the kind comments on the
Vertigo post
. Look for more classic movie or music inspired posts once a week!