With Bernard Hermann's enigmatic score to accompany this post (please press play)....
Vertigo is one of my favourite films, if not THE one. I'm a huge classic film buff and a
huge Hitchcock buff
and I've probably seen Vertigo well over ten times. I even went to San Francisco to see many of the movie's locations.
To me, the film warrants multiple viewings - I probably watch it once a year, at least. It's haunting, beautiful, disturbing, mesmerizing. It has Kim Novak playing two roles with aplomb (her portrayal of Judy is absolutely heartbreaking because of its honesty - trust me girls, you might relate) and Jimmy Stewart in his best performance - no more "Mr. Everyman" in this film. It is also Hitchcock's most personal film and for that reason I think it makes it even more profound.
I have books about this film and to get into all of the film's gems and meanings would take a very, very long time. True, some people may find it boring because it isn't in your face like the films of today - but I just find it to be an endlessly fascinating mystery with more layers than an onion. Everytime I watch it, I notice something new.
But to keep this brief, I've always been interested in the fashion aspect of the film too. The famous grey suit worn by Novak in the film surfaces twice in the film - and to think Novak didn't want to wear it because she though it was unflattering on blondes. I actually think grey is more flattering on blondes than on any other haircolour and ever since this film I have been searching for the perfect grey suit.
I also went searching for the perfect white coat, and I found it. It's main purpose was for this photo shoot as it is now on hold for someone
in my shop
(the vintage coat was actually owned by Benny Goodman's singer for his big band back in the 40's) and I am glad I finally got to recreate scenes from my favourite film for you.
Enjoy the nuanced magic that is
Vertigo
: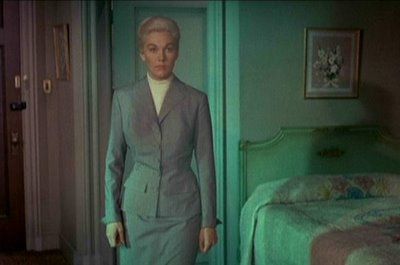 I need you to be Madeleine for a while. And when it's done, we'll both be free.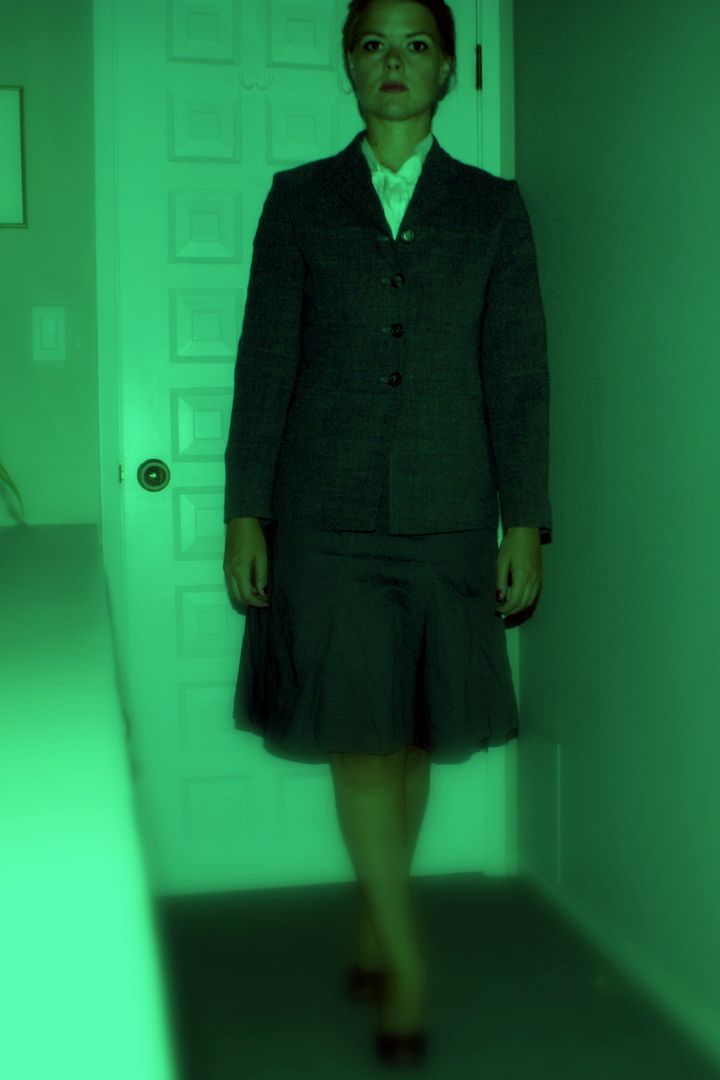 If I let you change me, will that do it? If I do what you tell me, will you love me?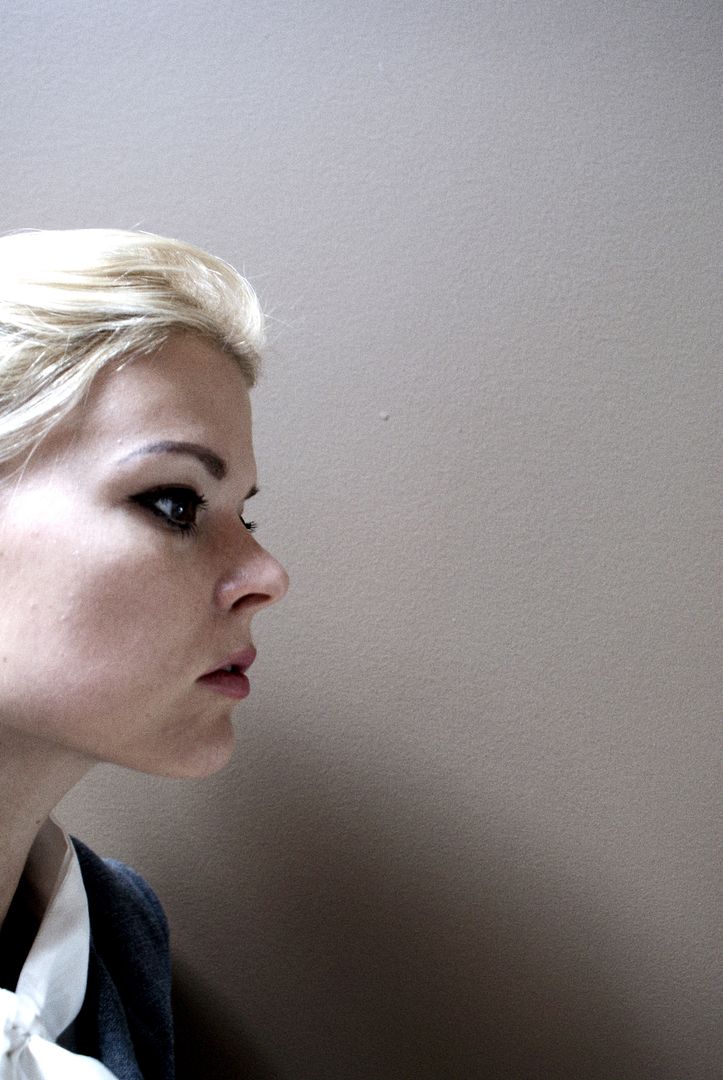 She'll be talking to me about something. Suddenly the words fade into silence. A cloud comes into her eyes and they go blank. She's somewhere else, away from me, someone I don't know. I call her, she doesn't even hear me. Then, with a long sigh, she's back. Looks at me brightly, doesn't even know she's been away, can't tell me where or when.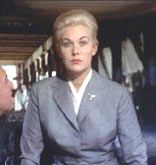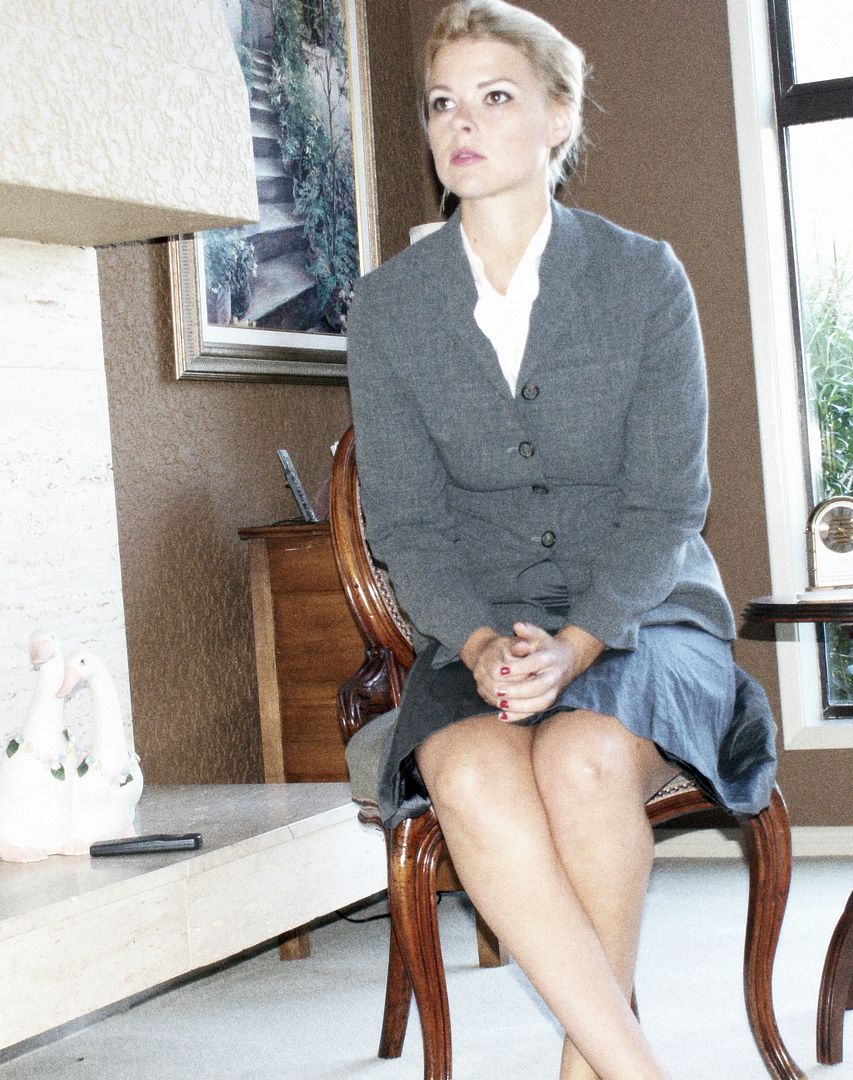 Couldn't you like me, just me the way I am?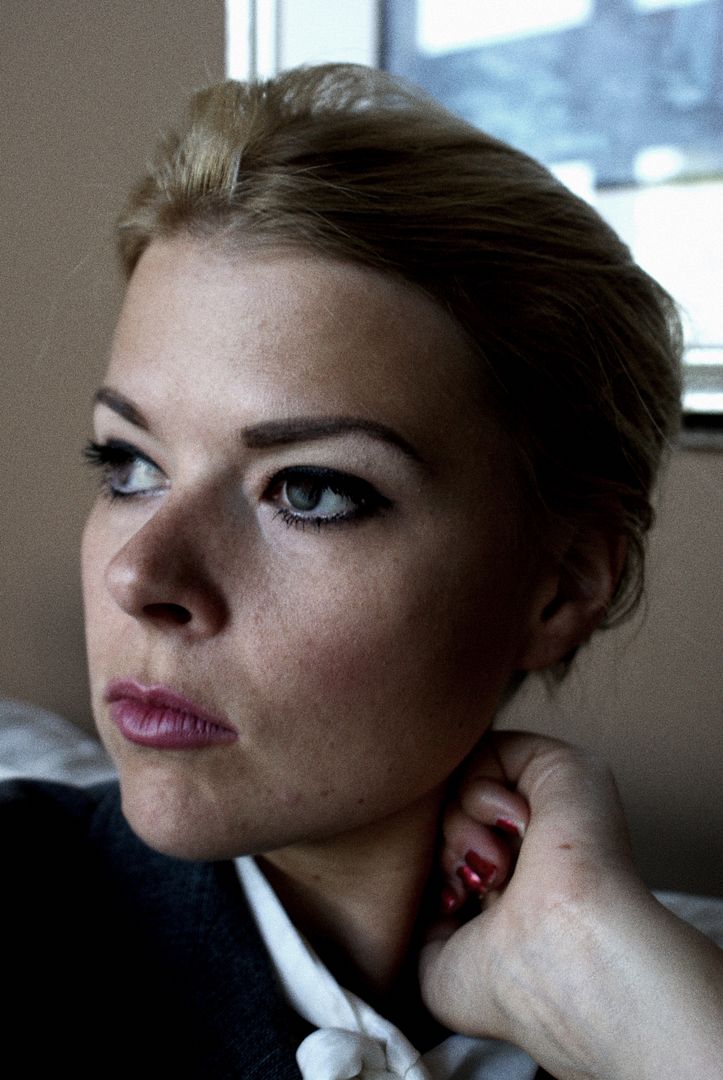 There is something I must do, there is something I must do.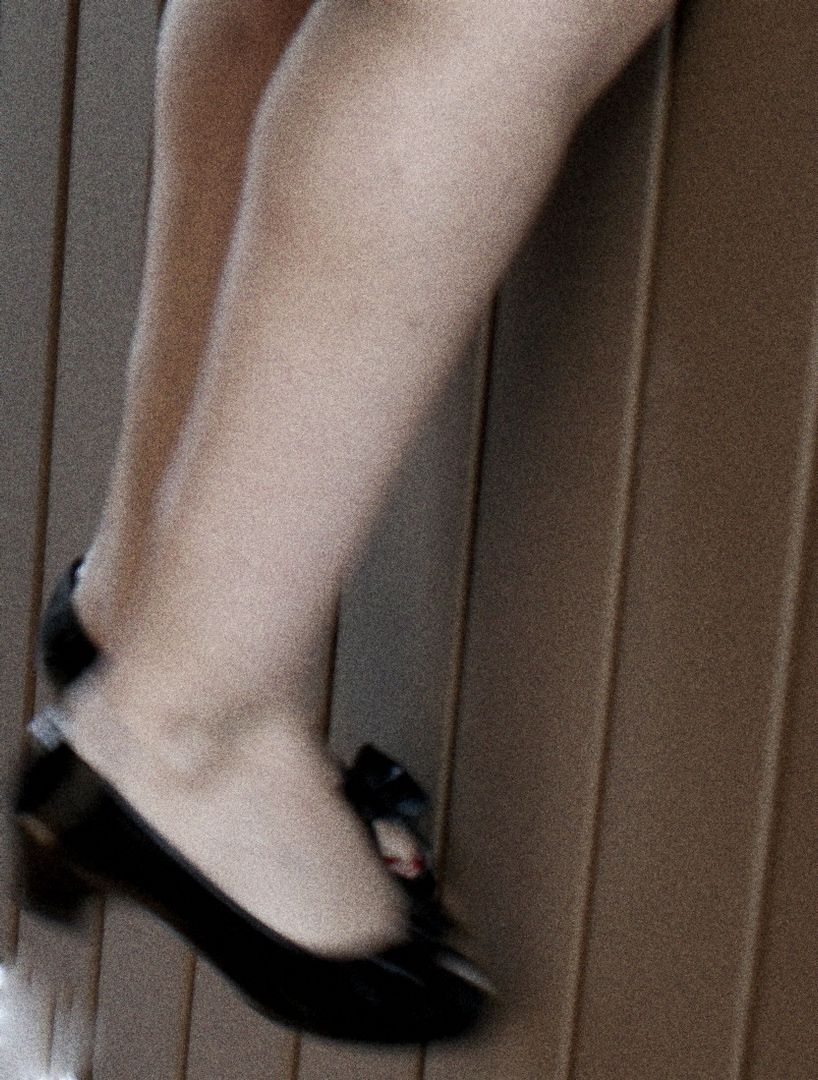 We stood there and I kissed her for the last time, and she said, 'If you lose me you'll know that I loved you and wanted to keep on loving you.' And I said, 'I won't lose you.' But I did. And then she turned and ran into the church. I tried to follow, but it was too late.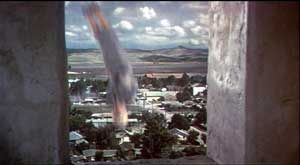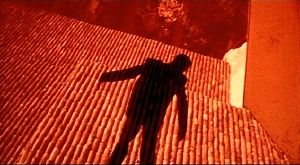 Scottie, do you believe that someone out of the past - someone dead - can enter and take possession of a living being?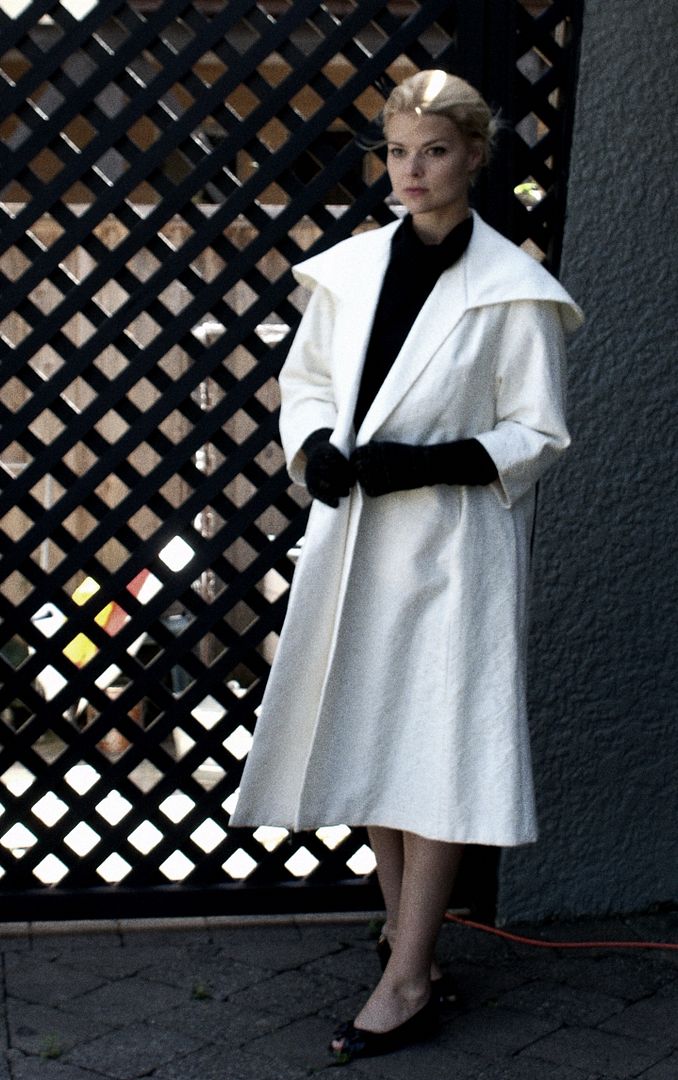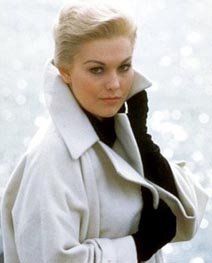 Only one is a wanderer; two together are always going somewhere.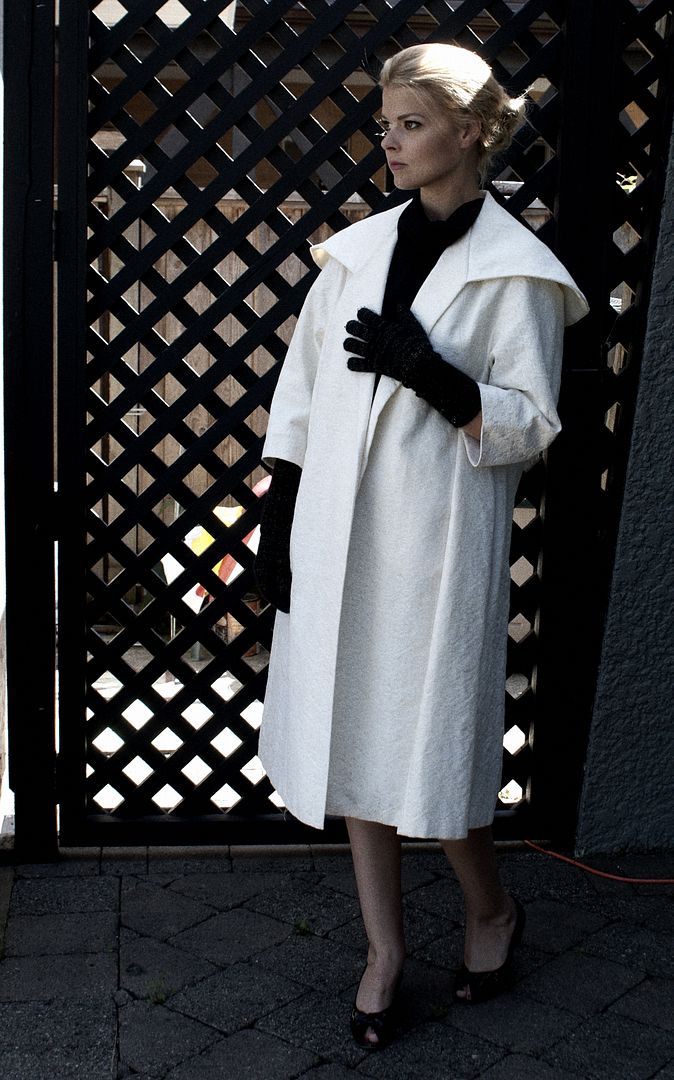 Here I was born, and there I died. It was only a moment for you; you took no notice.
Oh Scottie. I'm not mad. I'm not mad. I don't want to die. There's someone within me and she says I must die. Oh Scottie, don't let me go.