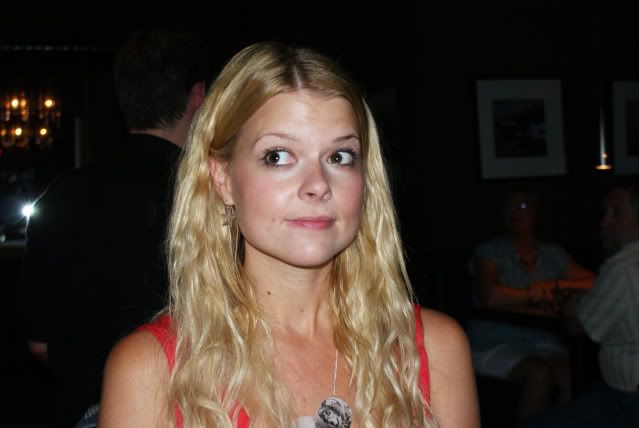 So...I've been having a weird few days. I'm on a special diet at the advice of my nutritionist and while I am hopeful to see changes (not just weight loss but everything else that is wrong with me will get fixed), it is a big lifestyle upheavel in some ways and it may take time. I am very impatient. Apparently this will help that? Gah.
I've got some important projects on the go. I have lots of sweet new clothes and boots and outfits to show off too but alas I am too tired to take pics. I don't have time to really blog or read people's blogs and I am sorry for that. I know readership is down and commenting too, because I guess I am not really out there. But it's exhausting and stressful and I just can't seem to make the time. I'm starting to just really not care about blogging and am contemplating quitting - all the more reason to take a break.
Also, I'm going camping this weekend and I won't be blogging anyway.
But before I go, here are some pics - what I wore to my rockstar's concert: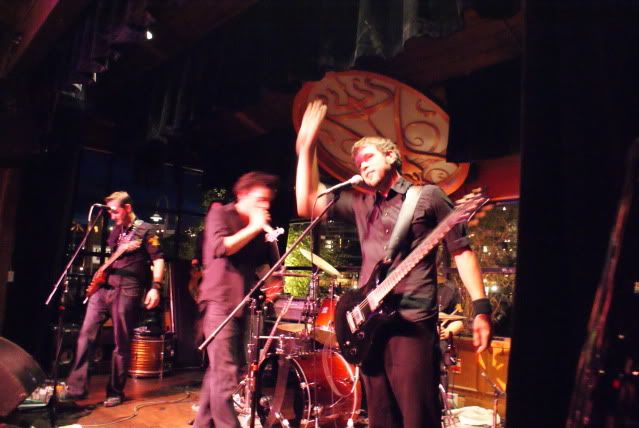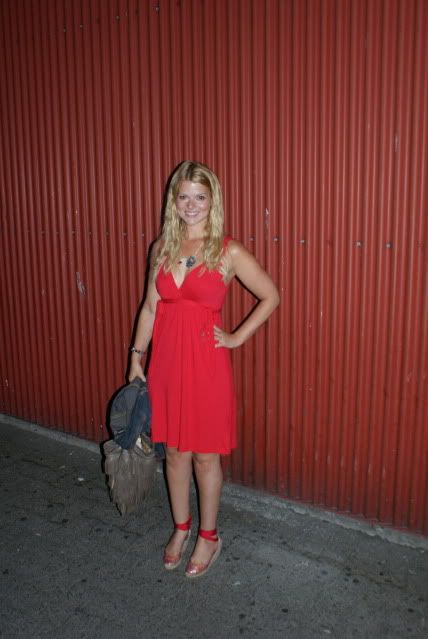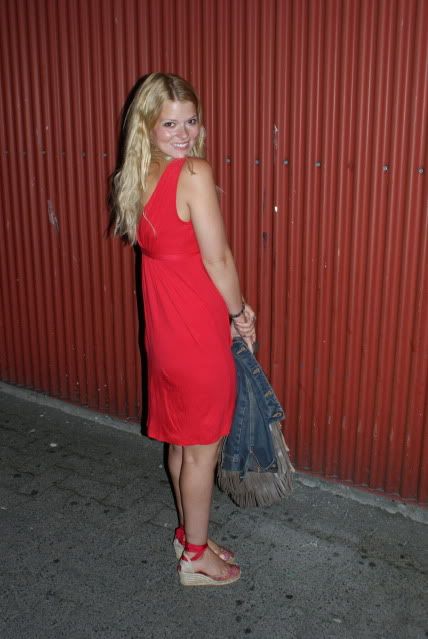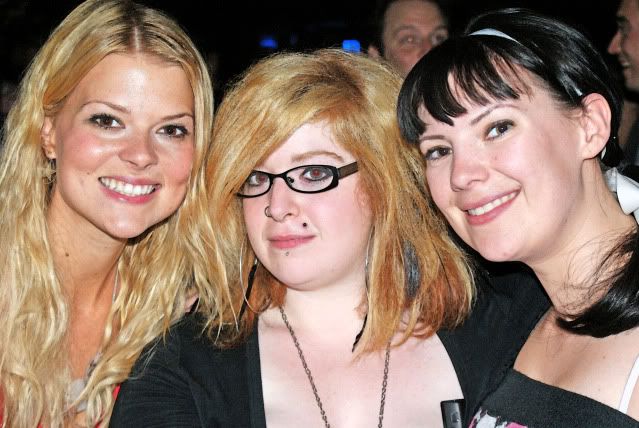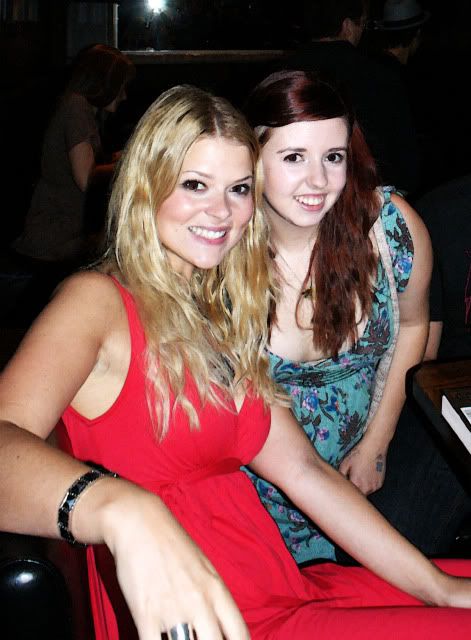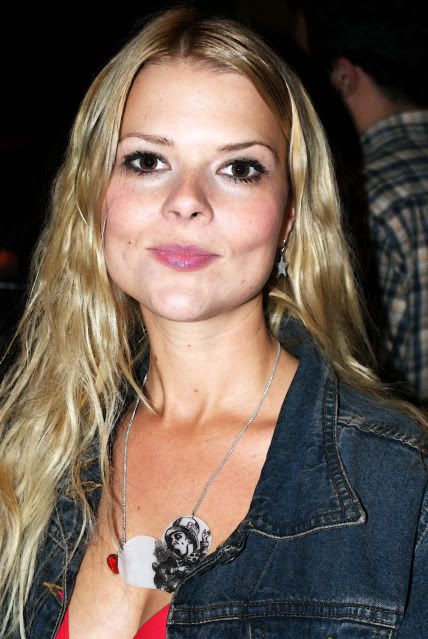 Dress: Forever 21; Jacket: Express (swap); Necklace: Parephenelia; Shoes: Christian Louboutin; Purse: Miele Bianco
Also, I want to remind you that the
Famous Footwear giveaway
is still going on - not many people have entered (is the store not cool enough? I think it's pretty dope) so I want to encourage more entries by proposing this:
If you publicize this giveaway on your blog and link back to my blog, I will enter you 2x more into the draw. Oh yes, that's right - you just stepped up your chances baby.
Just let me know that you are doing so by commenting below or on the previous post
. I'll be back here next monday to announce the lucky winner!
And by the way

Rice and Beans Vintage was so charmed by all of your wishlists on the Rice and Beans giveaway last week that they have decided to offer ALL ANYWHERE BUT HERE READERS 15% OFF ALL PURCHASES!!

Yep, just enter code:

BANDWAGON

at checkout - this offer is valid till August 31st, 2009.