By now you've probably figured out that I mainly listen only to Classic Rock or 90's Alternative, with a few smatterings of "new" bands (ie Muse, Coldplay) here and there.
Well, I can't be a huge classic rock fan without mentioning The Rolling Stones. I went through a real RS phase back in 2002 and though I don't listen to them as often as I do, I still find myself singing along on the radio.
I knew Mick was all about the lips (and tongue) so I started with some red ones and made my way from there. By the time I was done dressing though, I realized I looked kinda like Mick's ex-wife, Jerry Hall. No matter, it was all in the family.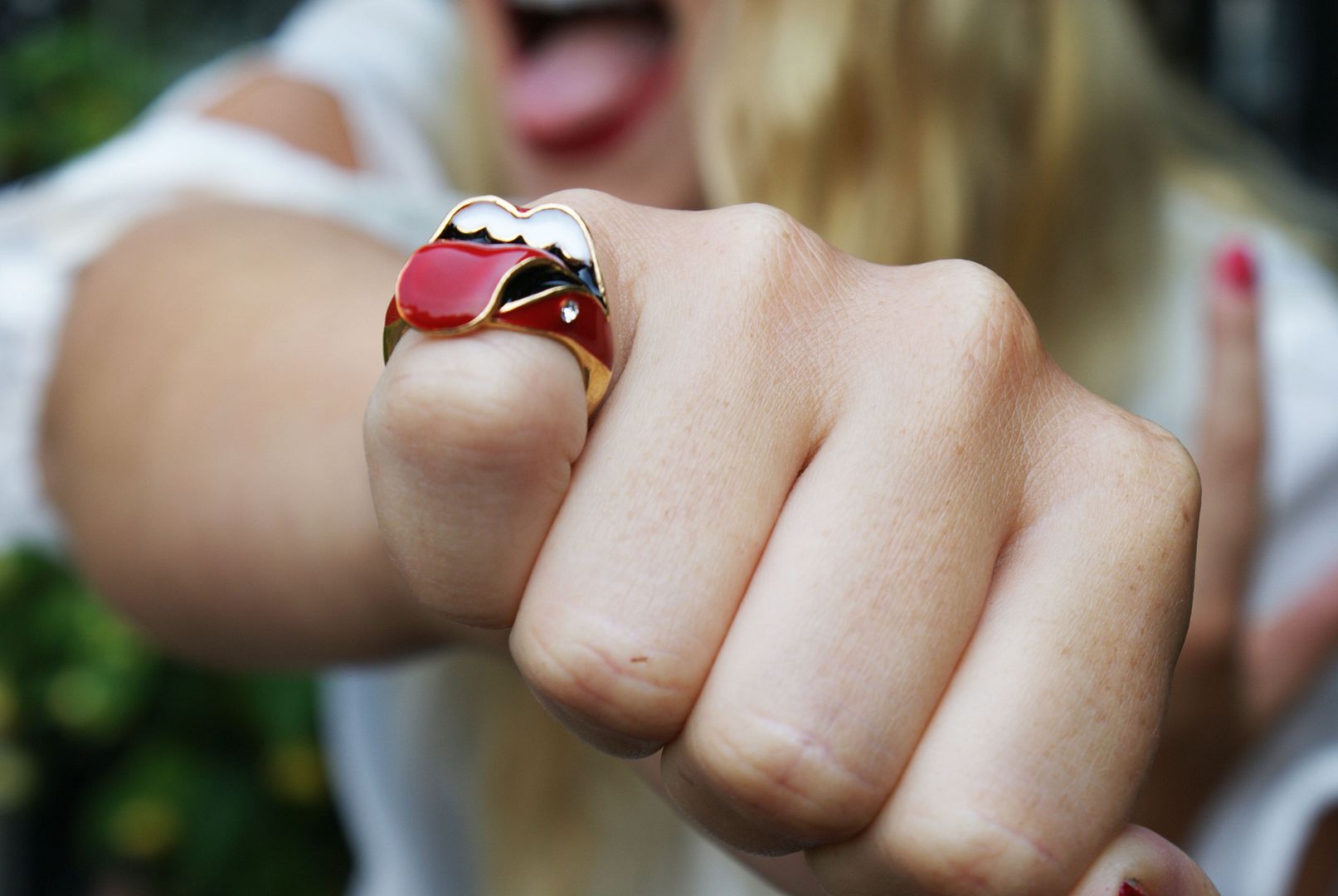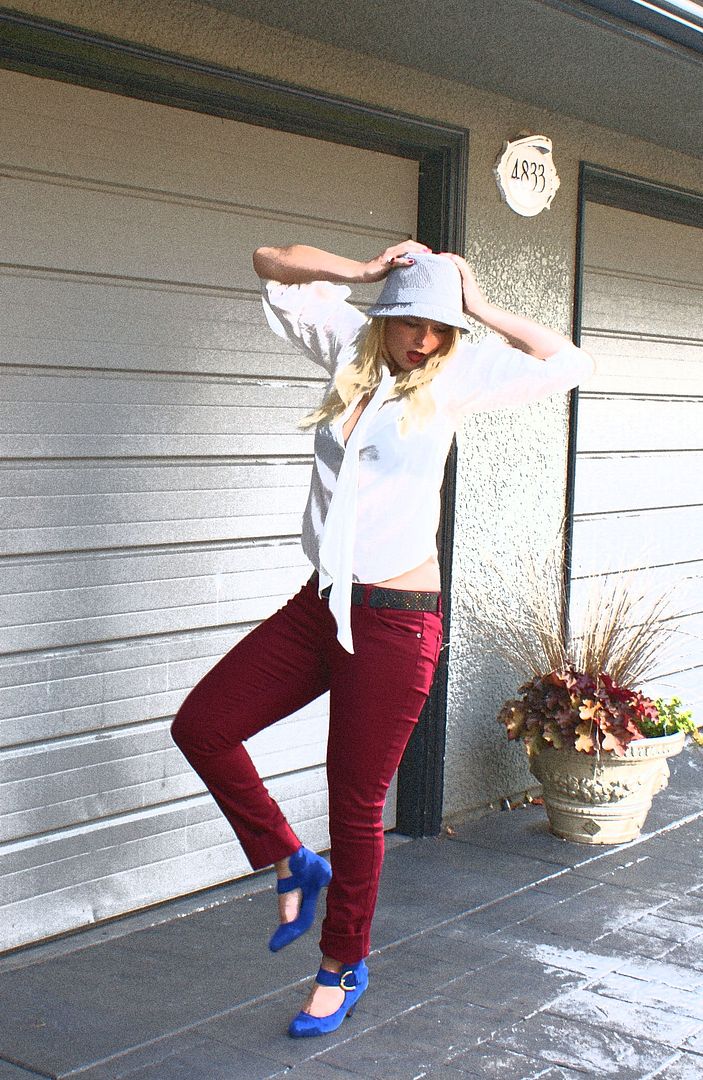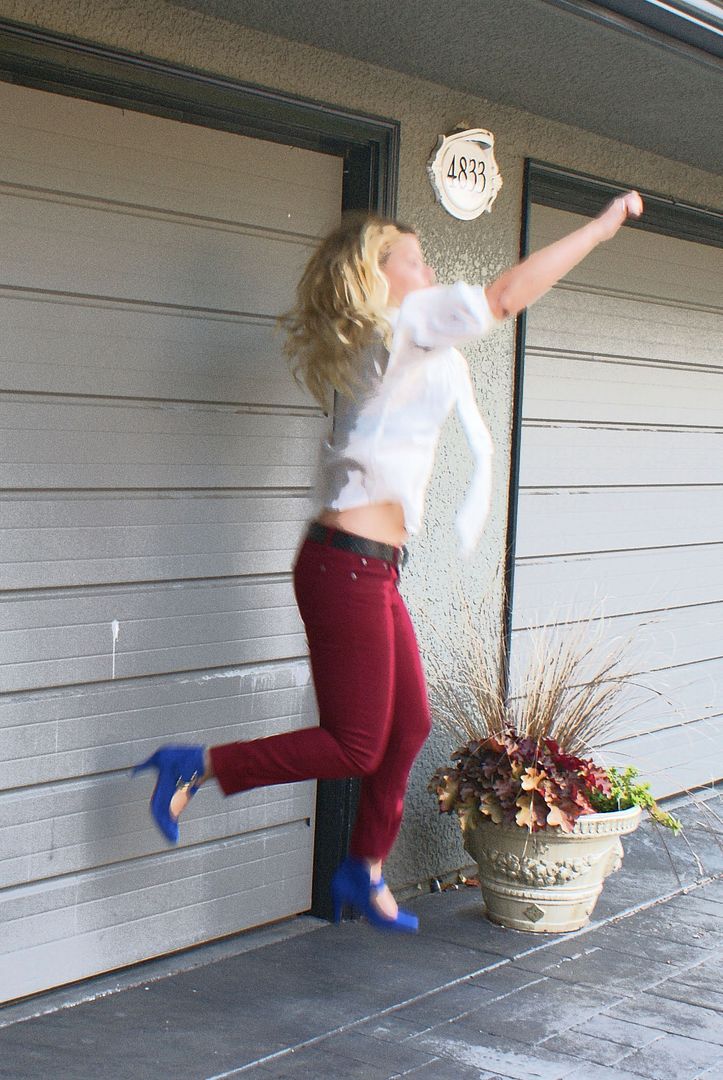 "I'm Jumping Jack Flash, its a gas, gas, gas"


Shoes: Mogil; Jeans: Forever 21; Shirt and Ring: ASOS
So, hope you've all had a look at my store - I will be adding more tonight, so be sure to check back tomorrow. I've already sold something, so that's a good start.
Right now I've added
Dresses
to the Lyon section, as well as
Jacket and Coats
. Click on the links to view the collection.
Hopefully by tonight I will have added Tops + Sweaters to both the Lyon and Naxos areas. Tomorrow expect Skirts, Bags, Accessories and Vintage.


Remember if you become a follower NOW you get 10% during any August purchases (so hurry!).If you link my store AND become a follower, you get 10% off - ALWAYS.

And if you do an actual post about my store and become a follower, you get 25% off each time you buy something. Rad, huh?UPDATE - Have added the Vintage section here and the Lyon - Skirts here.