This weekend I was plagued with a shoe curse. The type some gypsy queen would put on you, simply because you didn't buy a squirrel or something like that.
First, I paired those lovely blue shoe/boot type dealys with a simple black dress to wear to my bf's show. The right amount of pop against black (I thought)and since I had worn them during my Rolling Stones shoot - all jumping around and stuff - I thought they would be comfy.

Best Roadie Ever!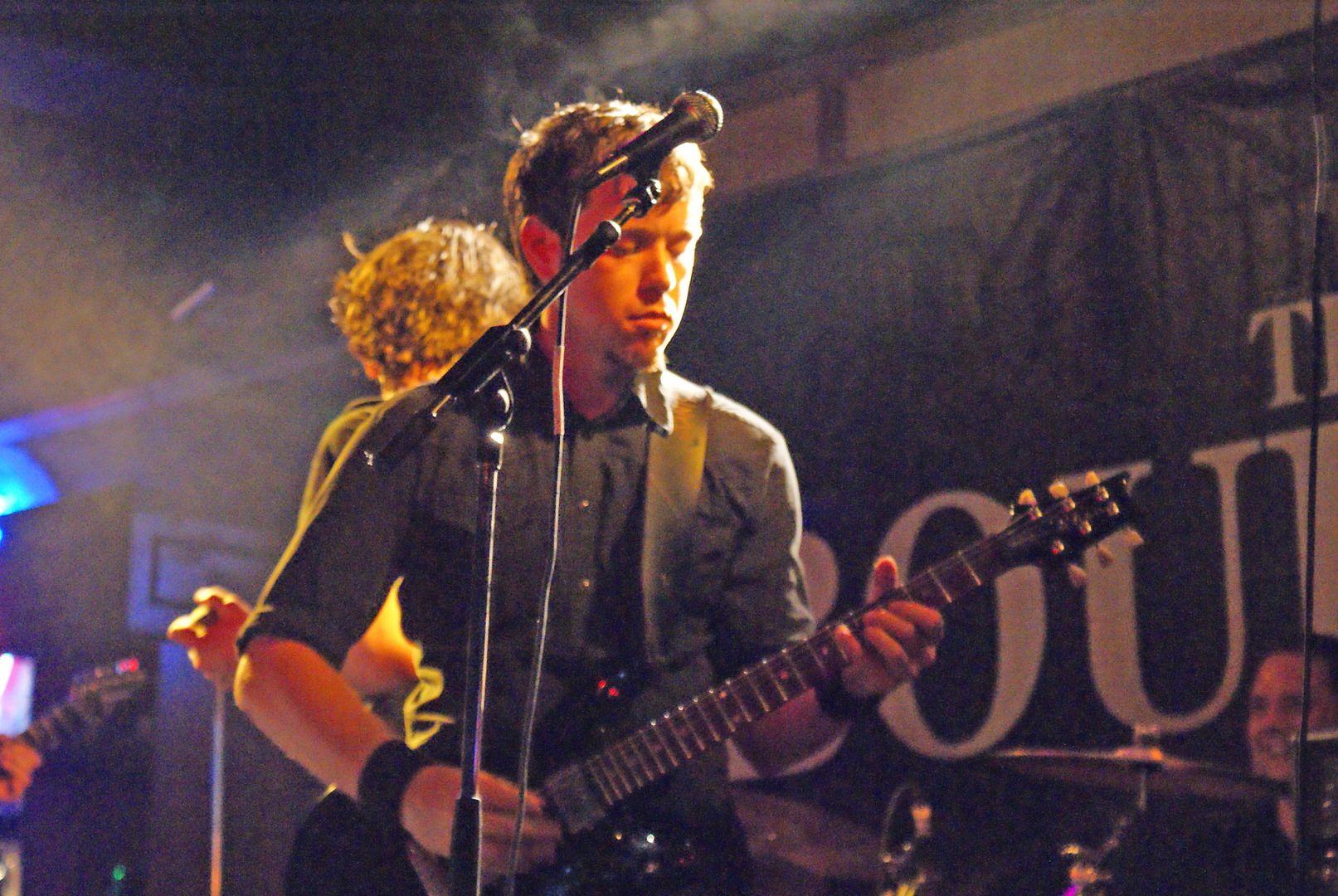 Whole Lotta Love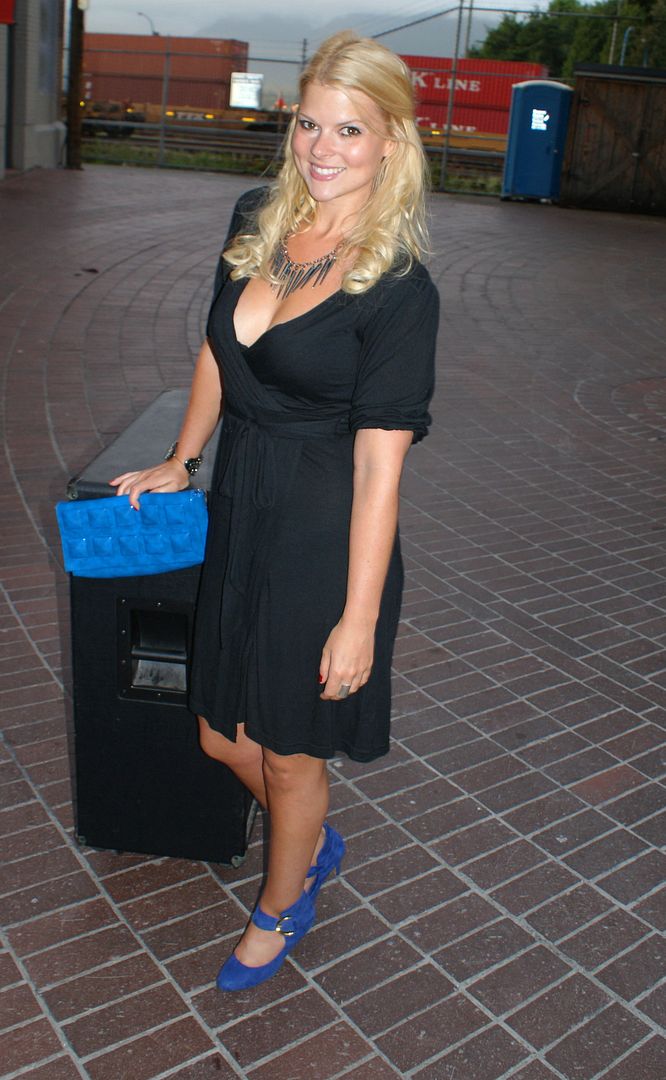 Oh yeah, It's totally my amp



Expressing the pain

Well, two steps out the door and a heel lift comes off. Luckily I can just pop it back in but I have the worst experiences ever with heel lifts coming off - I don't know if it's the way I walk or not but either way they give me hell. Doesn't even matter if it's a high-priced shoe (ahem, my curse Louboutins) or something from Payless.
Then walking from the car park to the bar, I realize that the heels somehow feel higher than I thought and the foot insoles I stuffed at the toe pad not only didn't really help, but just squished my toes together and then up against the top of the shoe. It helped that it was suede but it still didn't prevent the skin on top of all of my toes from being scraped off. OUCH.
It was a really painful night (shoe wise) which ended with BOTH heel lifts popping off somewhere on the dance floor and being lost forever. So I had to walk back after the shoe sans heel lifts which luckily meant the heel wasn't as high but also meant my shoes are more easily ruined now. Arg.
I should have planned this properly because the very next day I had a wedding, which meant I would once again be on my feet. I knew the shoes I wanted to wear but then thought I would be smart (for once) and bring flat sandals. My bf's band was ALSO playing the wedding which meant we had to go early to set-up for the reception and thus I wanted some comfy sandals to schlep around town in.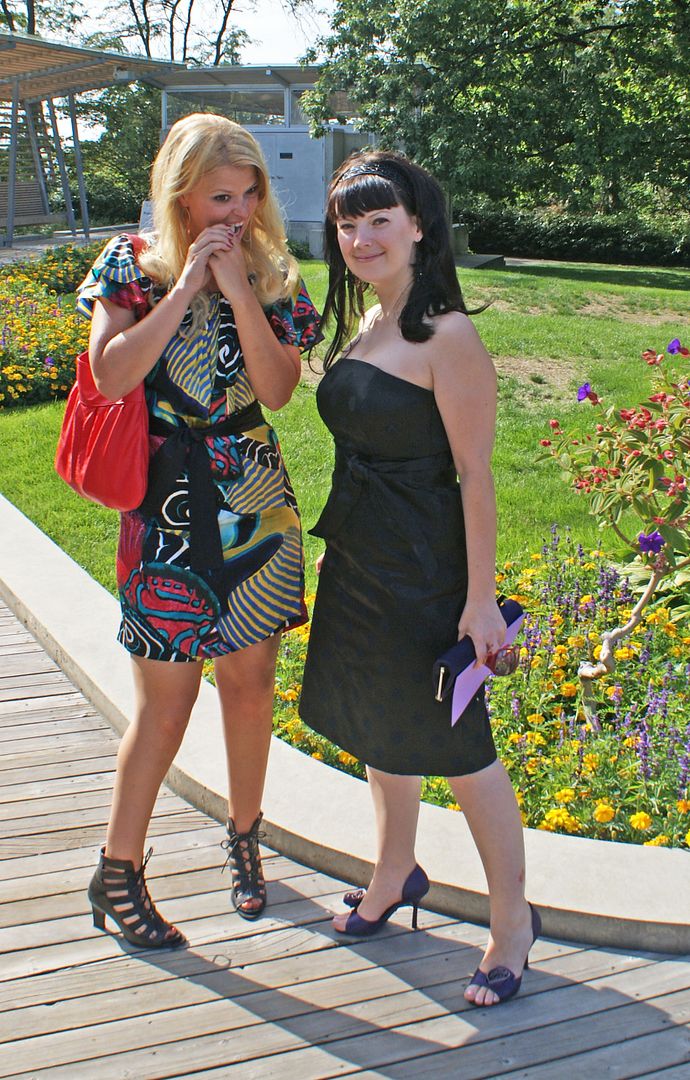 Can't. Get. Bubbles.



Ah that's better



Do I have to pee? Can I not stand like a lady?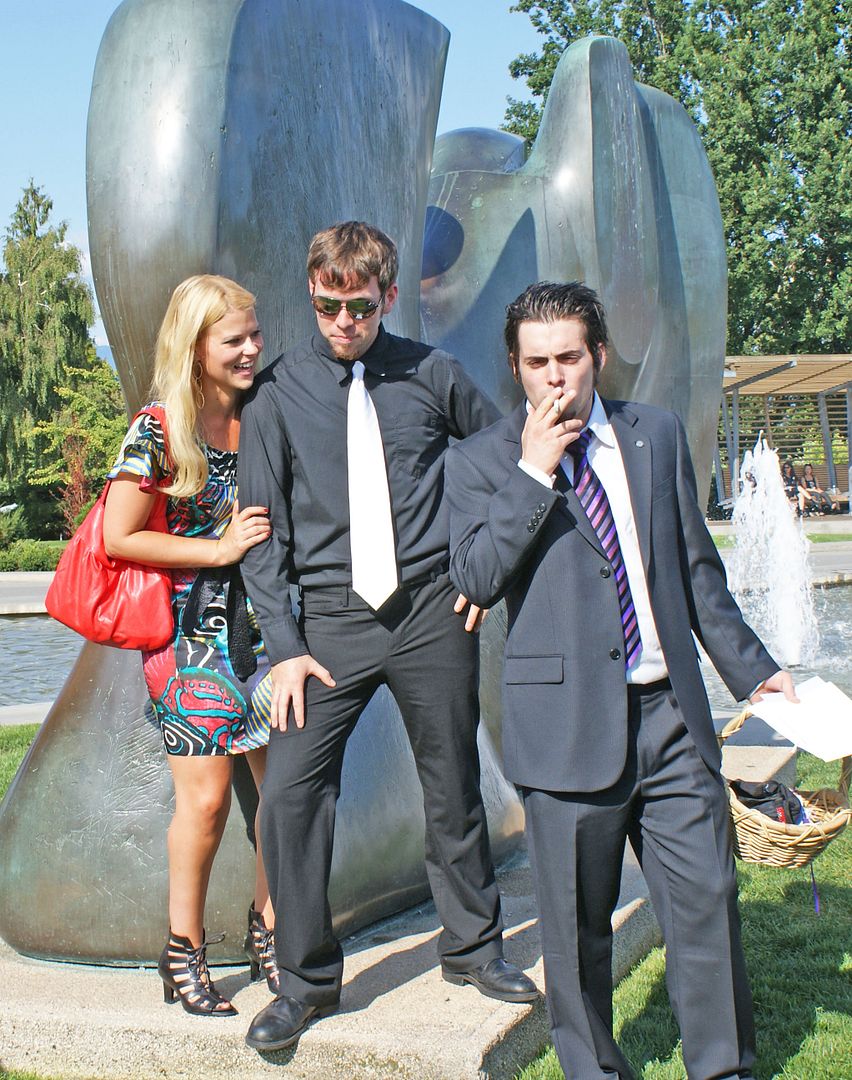 Wedding Crashers



Dancing shoes...

Well those sandals came in handy, because as soon as the ceremony was over, I took off my Helmut Lang babies and put on the crappy GoJanes for immediate relief. Obviously my feet were still killing me from the night before.
Open bar + crazy friends + hi-jinks = me leaving the wedding and forgetting my shoes behind. I know exactly where they would be too, all propped up behind the table I was at, next to a heater (really hope no one turns it on otherwise I'd have a puddle of Lang goo). So Sunday in my hangover, I phoned the bride and left a message - though she's probably in Hawaii already. And yesterday I phoned the hall where the wedding was held. They haven't seen them (or so the woman says, as she's slipping those bad boys on). My only hope is that someone from the wedding found them and is holding on to them until the Bride and Groom return from their trip - FINGERS CROSSED!
I really hope I get my shoes back, I can't believe I forgot them. Well, I can (it is ME after all and I have terrible luck like this,
click here for a ridiculous example
) but still...I loved those shoes, they were so unique and I put a lot of extra money into them at the cobbler. Hopefully someone will get back to me soon, if the Shoes Gods allow it.
Otherwise, if anyones sees these size 36 sexy beasts dancing around Main st in Vancouver, please assault the thief and take the shoes from them. There shall be a reward :)
Luckily today my Jeffrey Campbell shoes came in, which I hope to wear to yet another wedding (fellow Blogger Odettes!) on Friday. It's debatable though whether I will be taking them off this time - though they ended up being a lot higher than they look in this photo. That heel is a good half inch higher than the website stated. Meh. They look rad and all the more reason not to lose this pair.
I mean seriously...who loses a pair of shoes???
Anyway, if you wanna laugh - please
read this story from my travel blog
. I promise it will make you feel like a million bucks (that you aren't me!).