It's that time of the year again when we start putting away our easy, breezy Summer clothes and start piling on the layers. As much as I hate to see Summer go though, I do like the fact that I can start wearing light jackets again. And going through my closet the other day, I realized I have a hell of a lot of leather and pleather jackets.
As such, I'm going to wear a new leather/pleather jacket each day for the next seven days.
Yep, that means I'll be posting every day - and at the end of the week, I'll have a nice big giveaway in store for my readers, what do you say?
Here's the starting point: my tan pleather jacket I picked up from Target in April. I decided to pair it with some gorgeous Fall coulours.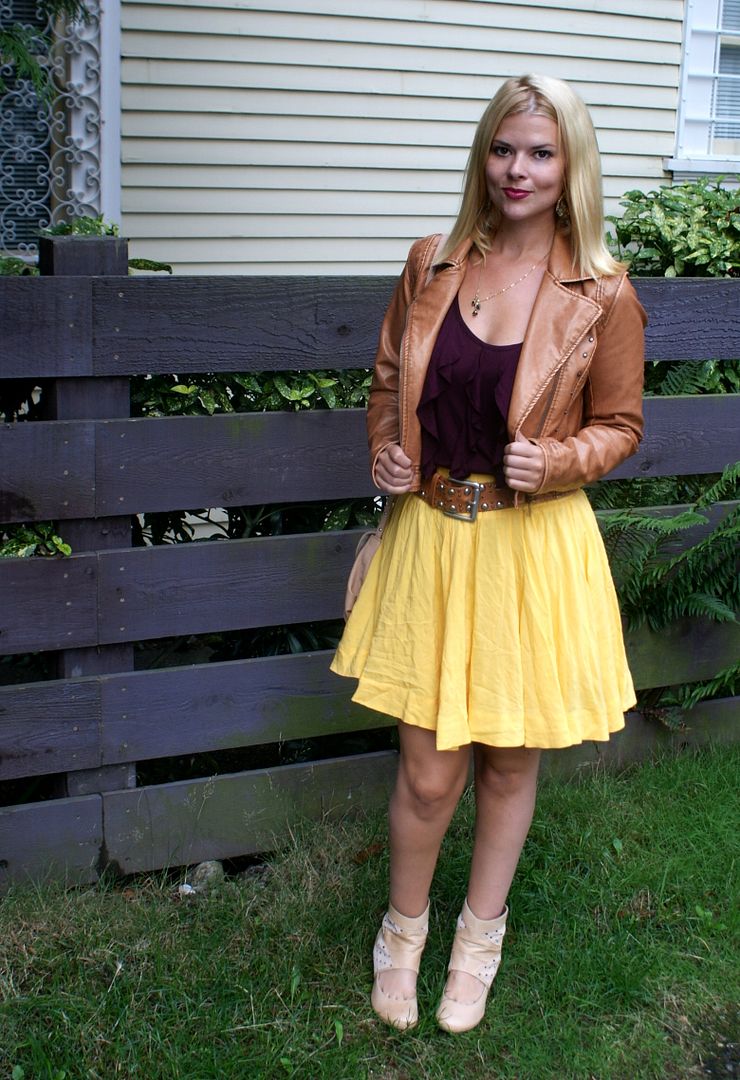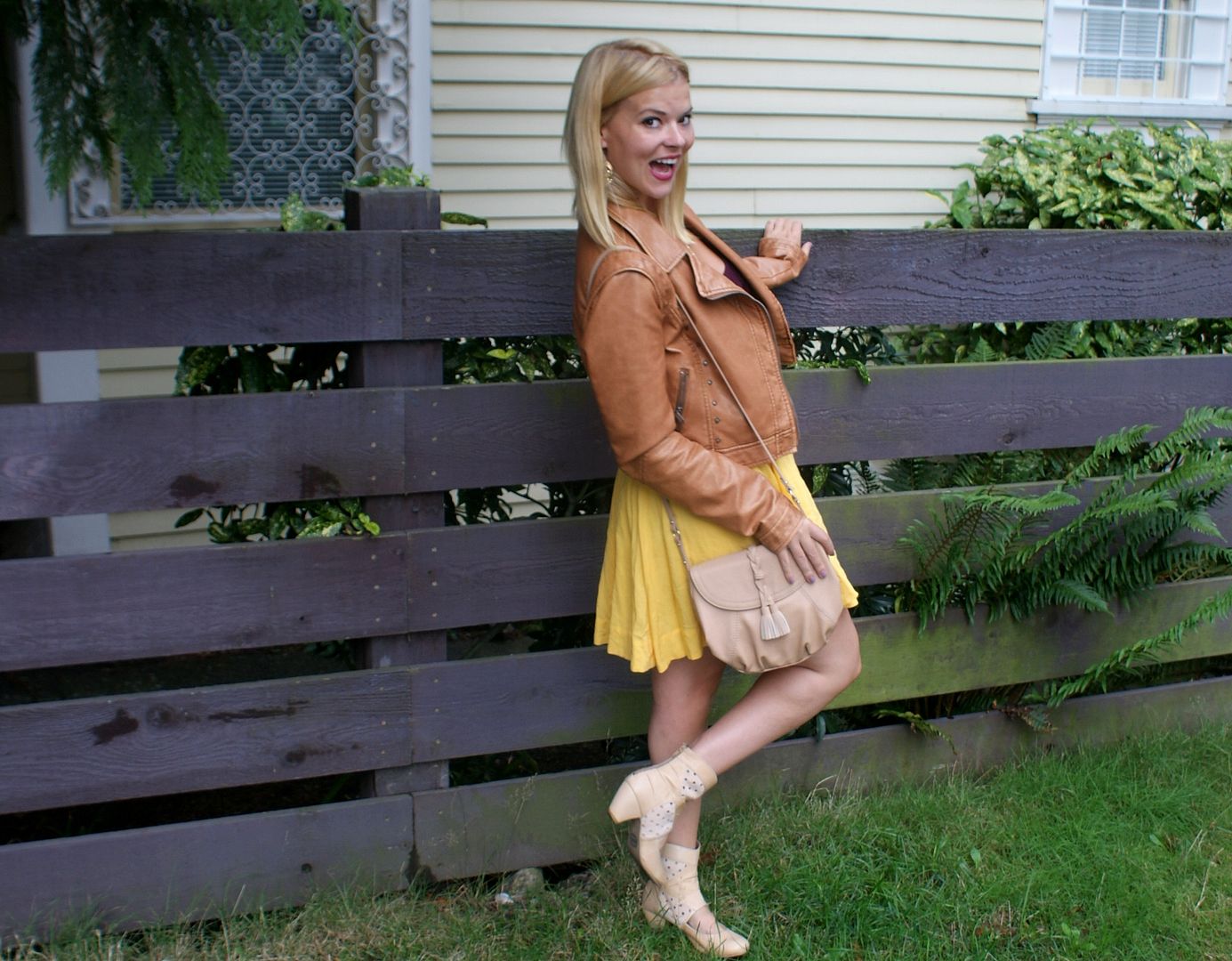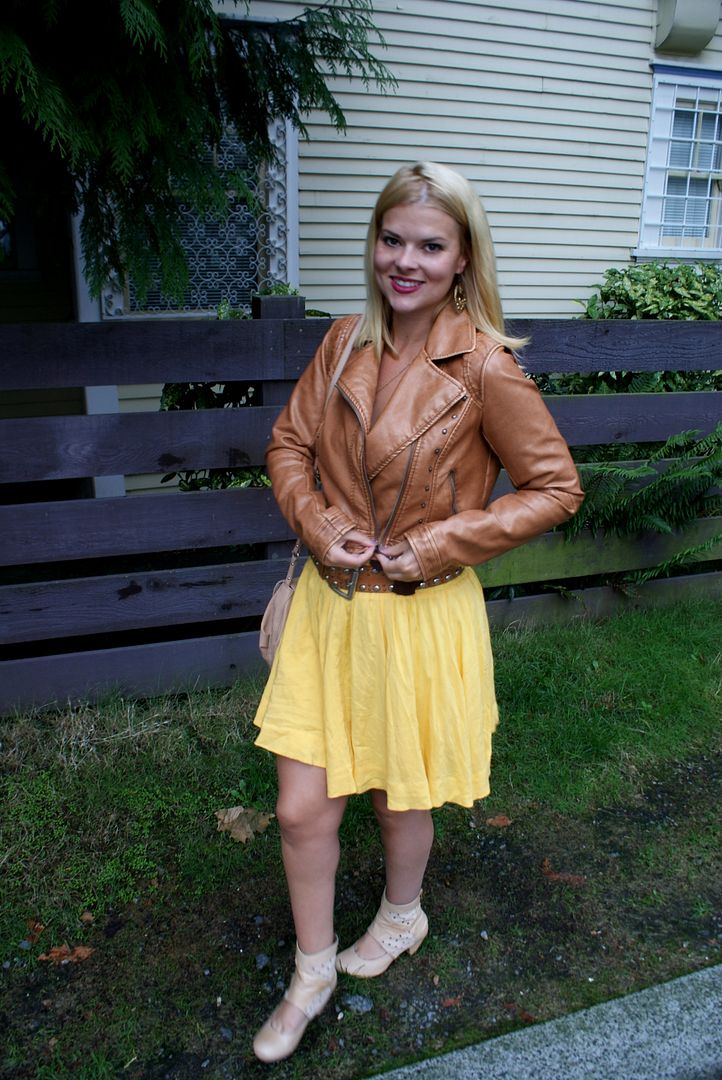 Jacket: Target; Skirt + Top: Forever 21; Necklace: ASOS; Booties: BC Footwear; Belt: Vintage; Bag: Mango MNG
Trying to find a necklace to wear for this outfit made me realize how badly my jewelry collections is really lacking for Autumn outfits. Sure, I've got lots of feathery and ethnic stuff that works for Summer, but what about Fall? I've definitely got to get myself a new
gold bracelet
or two, I seem to have too many wooden bangles, and maybe get some kind of necklace in jewel tones?
I dunno, do any of you switch up your jewelry when the seasons change?