Pink Floyd are an English rock band who initially earned recognition for their psychedelic and space rock music, and later, as they evolved, for their progressive rock music. Pink Floyd are known for philosophical lyrics, sonic experimentation, innovative album cover art, and elaborate live shows. One of rock music's most successful acts, the group have sold over 200 million albums worldwide and have influenced progressive rock artists of the 1970s such as Genesis and Yes, as well as contemporary artists such as Nine Inch Nails.

My first tape I ever listened to over and over again was Pink Floyd's Dark Side of the Moon and Animals -I was 10 years old. An odd choice for a youngin (I quickly moved onto Madonna after) but I was enthralled by the songs "Money" and "Time." Later, it would be "Comfortably Numb" and "Wish you Were Here" and even later was anything from the Wall. Indeed, I remember watching the movie at 6AM while coming down off of mushrooms when I was 16. Good times! But seriously, don't watch that movie on mushrooms, lol. It's bizarre enough as it is (on that note, do not watch Labyrinth or Return to Oz while on psychedelics either!).

This dress reminds me of the cover of The Dark Side of The Moon:




I wore it before while in Disneyland back in January....




But it officially makes it's "tightless" debut right now (these pics were taken right after my hair was "did."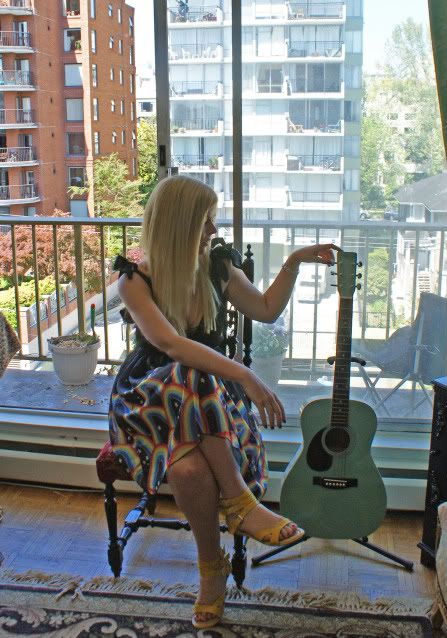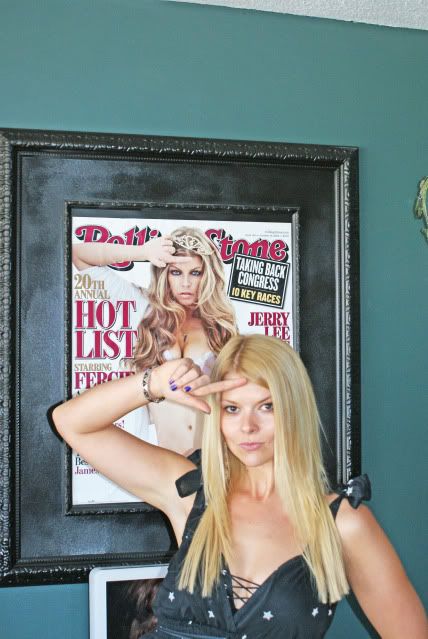 Dress: Max C; Bag: Mango MNG; Sandals: GoJane;
Sorry I've been so slack - uber busy weekend (well, kinda - I was outside by the pool a lot) and busy at work but I will try and get to all of your blogs soon. Starting with the ones on my New and Improved Blogroll! PS if you still want to do a link exchange lemme know :P
PPS - I just saw Star Trek (finally!) and it was amazing. I have to see it again ASAP - I was suddenly reminded why I love that show so much (bit of a Trekkie when I was younger). My bf and I still watch it when it's on late on Saturday nights - great stuff. Anyway, the movie was perfect, I knew JJ wouldn't disappoint and everyone was just enough like their characters without being just "impressions."
I also found Spock extremely sexy.
Is that weird? I dunno, I thought Kirk was great too but there was something so...intriguing and sensual about Spock. Mmmmm love those guys who try and hide their emotions, Vulcan or not. But yeah...I'm definitely having some Spock fantasies now :P