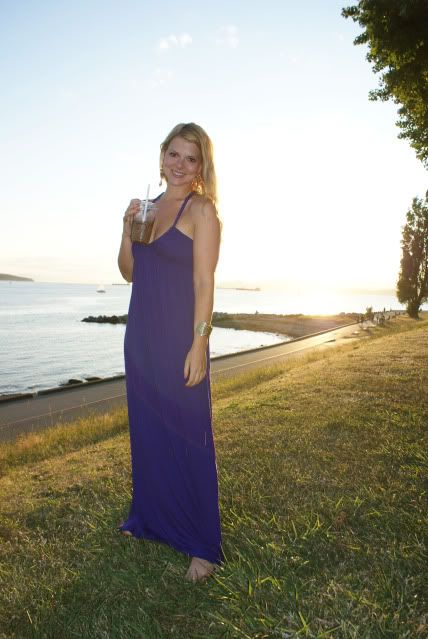 I've noticed women lamenting the world over that maxi dresses are hard to wear. They think if they are short and/or not rail-thin, they won't be able to wear them.

This is nonsense and an utter shame because maxi dresses are uber-flattering...they create long, lean lines. Who doesn't want that?

Think about it. Why are women encouraged to wear the same colour from head to toe? Because it creates the illusion of length. This is what a maxi dress does.

Maybe some of you are afraid that the maxi is a dowdy, unsexy look. This is true... if you are shopping for maxi dresses in the Little House on the Prairie Store. But nowadays, sexy maxis can be found everywhere. Some are strapless, some have sexy thing straps, some have sleeves but sleek and streamlined, elegant styles are abounding this season!

Or perhaps some of you think the maxi is a one-note look. I will quickly tell you...that's wrong!

For example, you may think you can't wear a maxi to work. I thought that too, until I made it work. How?

By pairing it with STRUCTURE. A dress shirt works wonders, as does a blazer or a neat cardigan.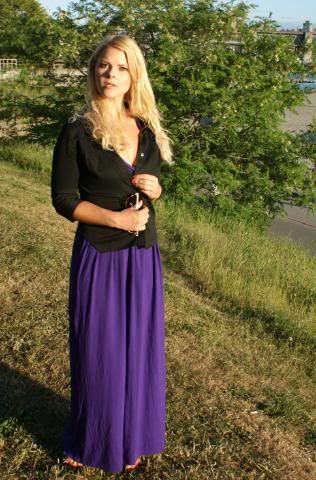 Add a classic belt and delicate but stable shoes...




And you have a look that will take you to work and then cocktails afterwards!




If you really want to channel your inner hippie, that's not so hard to do either. Just add some rockin' aviators (iced coffee, optional).....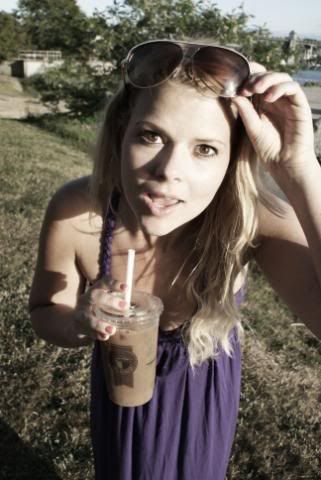 Wanting a more sexy, mysterious look that will have all heads turning your way? Try pairing your maxi with exotic jewelry...it's practically made for showcasing your bling!




And lose the belt...nothing is sexier than freedom!



Dress + sunglasses + jewelry: Forever 21; Belt: Thrifted; Sandals: Prada; Shirt: Banana Republic

Last night my man and I decided on an impromptu picnic...the beach is only two blocks downhill from us and yet we never seem to venture there. So glad we did - I really take my city for granted sometimes :)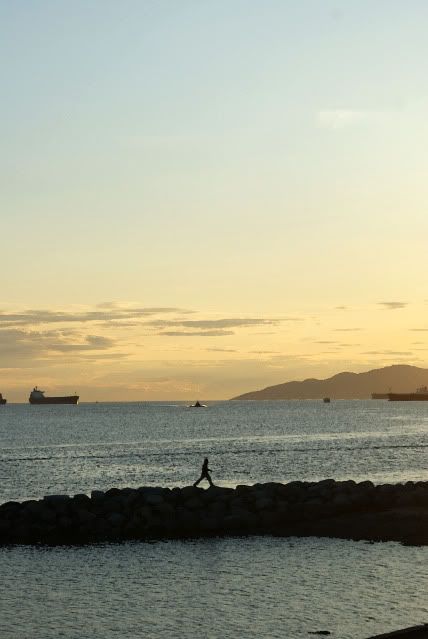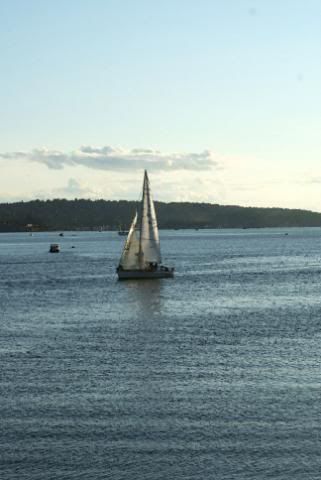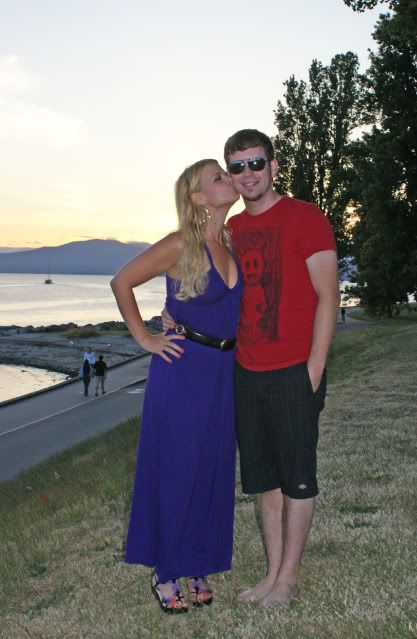 Anyways, I hope you got something out of this. Remember, I am by no means thin nor tall and yet everytime I wear a maxi I get compliments from people...I've had strangers stop me in the store and tell me they love my dress, I've had parents ask me if I got taller or lost weight...it's great! On that note, nothing goes better with a maxi than super tall platforms! Hidden underneath the dress, you're bound to appear super tall...naturally!

So give maxis a go if you haven't already. I have several already and plan on getting more. Nothing is more comfortable during the summer...it feels like you're hanging out in your nightgown all day, but certainly doesn't have to look it :)