To me, there is nothing that signifies the arrival of summer (and youth) than a beach bonfire. In high school, every summer night we would mosey on down to the beach, light a big one and crack open a beer (or 24). Living downtown now, we are right on the beach but naturally you can't have bonfires without the bike (or horse) cops on your back within 2 seconds.
So when my friends suggested a chill fire on the long stretch of beaches on the otherside of English Bay, known as Spanish Banks, I wondered why I hadn't thought of that sooner.
Even though the night was low-key (and we needed a Dura-Log to get the fire going) and we feasted on homeamade salsa and cucumber/watermelon salad, it definitely made me feel like summer had arrived....even though it's been feeling like summer for the whole month of June thus far!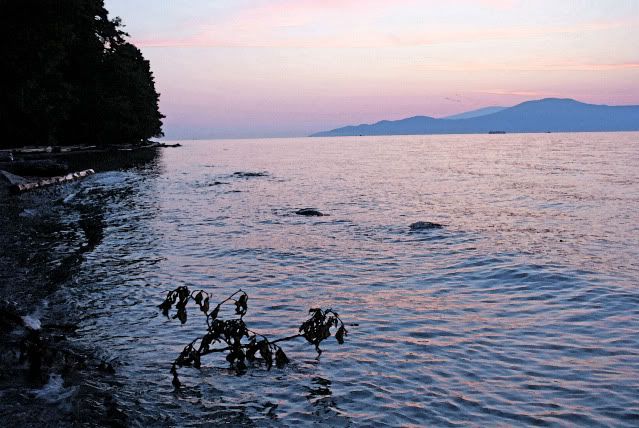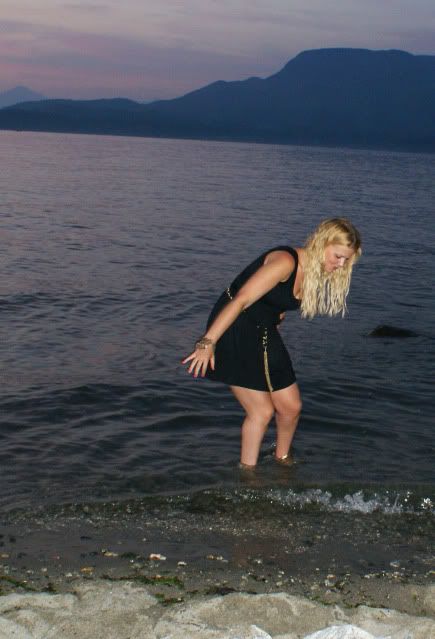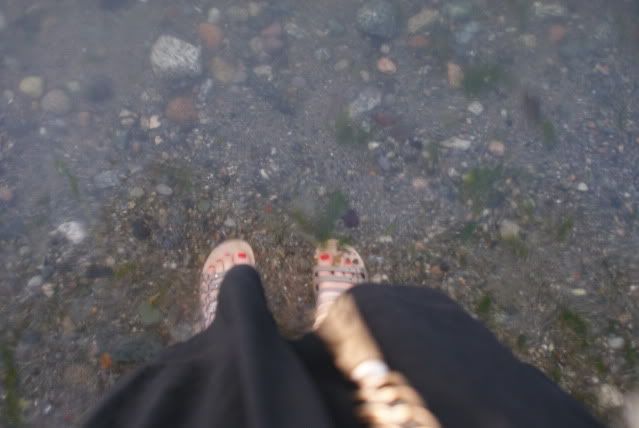 Dress + belt: Forever 21; Gladiator bracelet: House of Harlow; Coin bracelet:Indiska; Bag: mango MNG; Sandals; Dolce Vita;
But next time, I will not choose a day of beach-walking and night scrambling up clay banks as a time to break in my new shoes. I will also not choose a tipsy and overly enthusiastic game of badminton to break in new shoes (studded sandals, no less) either, but that's the lesson for tomorrow's post!
AHHH, and here is the final winner, the lucky one who wins the Forever 21 chiffon dress...ISSA! Of
We Wear Things
! Issa, email me (my email is at the side) your address and details and I will send this glorious dress out to you! It's gorgeous and the reject out of the three but think how wonderful it will be on hot, sultry nights! CONGRATS!!!!!!!