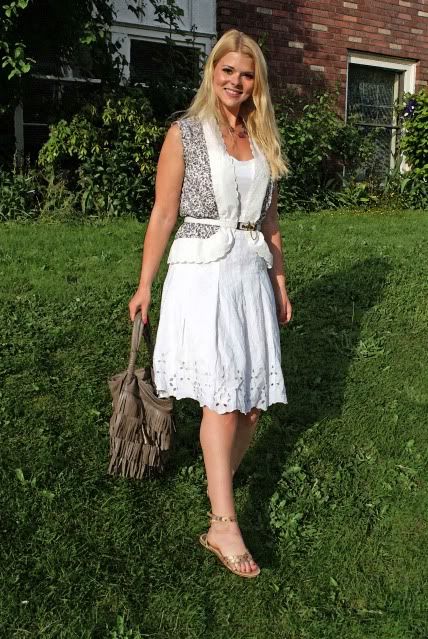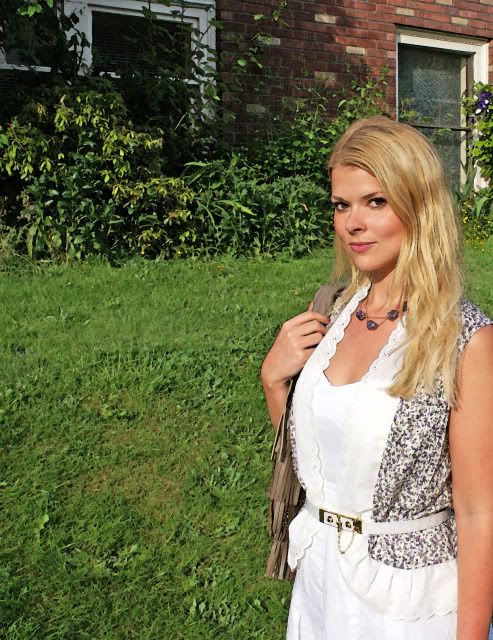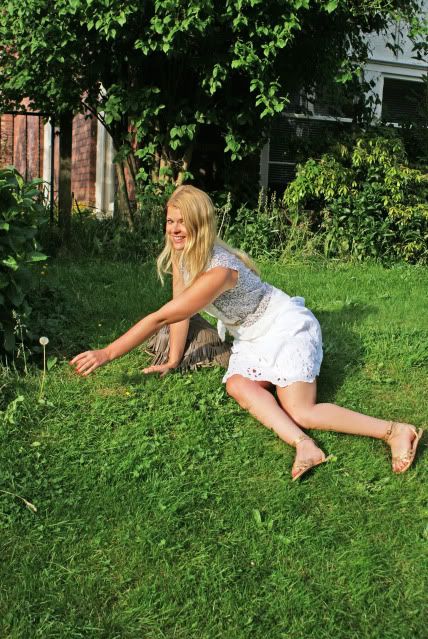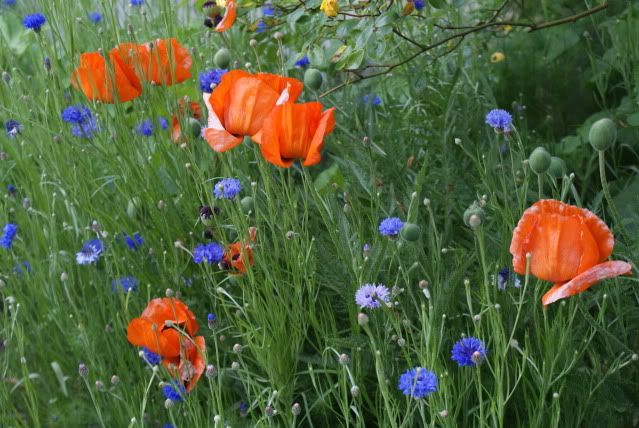 Dress: Unknown; Vest: Narcissist; Belt: ASOS; Sandals: Forever 21; Bag: Miele Bianco; Necklace: Express


It is freaking HOT out. I mean, seriously, June 3rd and by the time it's 7AM, it's already 20 degrees. I am NOT complaining though - I love it! In fact, I have been getting up at 630AM just to go swimming in my pool, it's so gorgeous at that time and swimming for a half hour is so much more enjoyable than a half hour run.

These balmy, hot, dry days are perfect for my hippie state-of-mind (hippie brought on by Sienna Miller's style and my eternally wavy hair).

I scored that vest at my clothing swap party I had last Saturday - it was a success, by the way, and pics will be shared shortly. A friend of mine (whom also likes theme dressing, as I do) saw the vest and said, "I wish I could wear that without people asking me what the hell I was doing" (it wasn't her normal style). I thought the same and promptly grabbed it. I don't own any vests and this one screamed parsley, sage, rosemary and thyme to me. An added bonus is that it was one of my friend Hannah's (Narcissist) designs - she made it! (or an intern did, whateves).

Thanks for all your support on the job front. I'm just gonna work hard at my current position till October and keep my eyes open for opportunities along the way. Again, I like my bosses and I like my ROLE and I like coming to work. But I don't like the way the company is going one bit, so I guess I should use this time to move on.

PS We are closer to my 500th post! Considering I started this blog three years ago while in Journalism school, I should have more but let's just say I used to be a VERY lazy blogger :)

Anyhoo, great prizes coming up next week, including this gorgeous forever 21 dress - stay tuned for that!