One of my favourite things to do on Salt Spring island is walk along the twisty roads that spread out from the yacht club and run along the penninsula. Aside from the splendid oceanview homes that fan out to your left and right, this neighbourhood is populated with deer.

Lots of deer.

When I was a young and imaginative nature lover, I would often go for walks, letting my creativity run wild while keeping an eager eye out for any elegant and wild companions.

These days not much as changed - if anything, my companions seem just as eager as I am.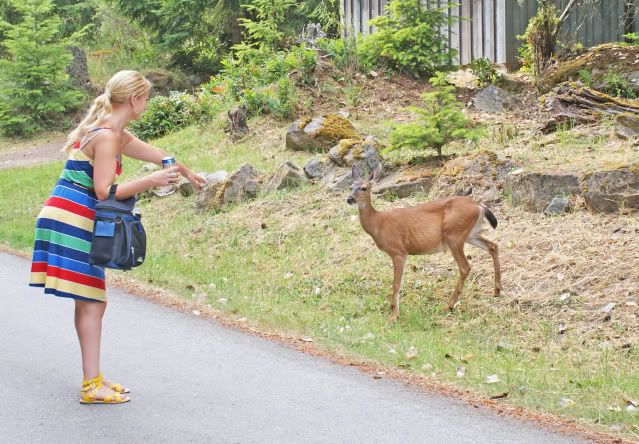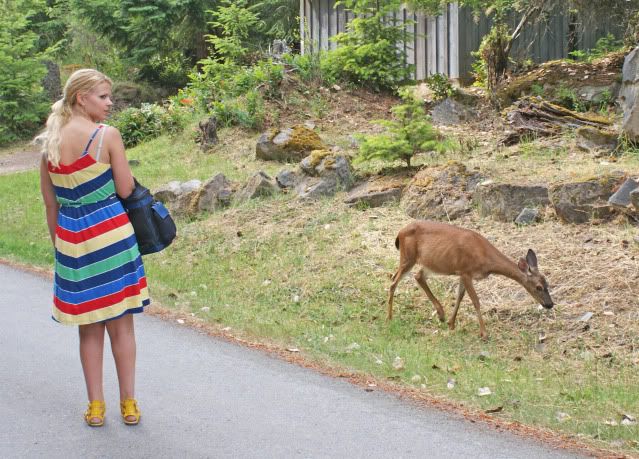 Deer #1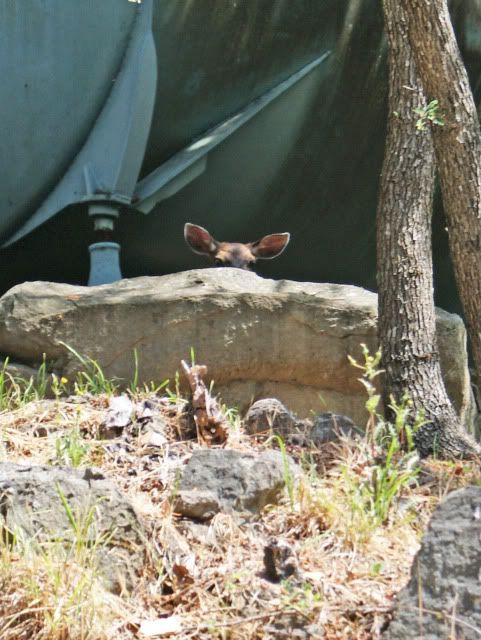 Deer #2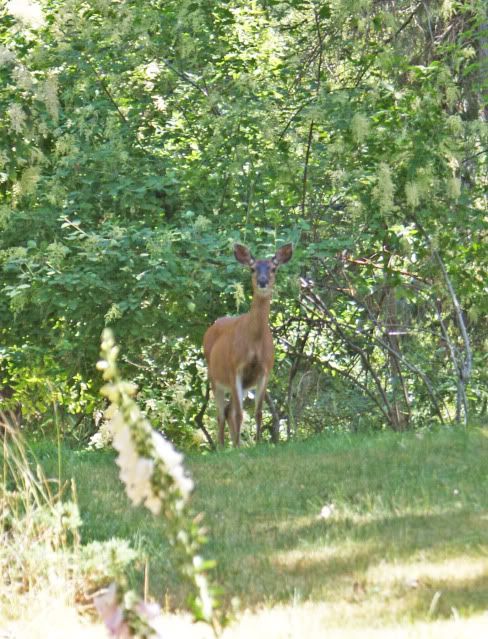 Deer #3



Deer #4



Deer #5, 6, 7



Deer #8



Deer #9

Dogs are plentiful too, as most people who seek out the boating or island lifestyle prefer these companions over all others :)




These two are mine!



Then there is the craziest animal of all: ME!