Yep - we are breaking records in my normally rainy and mild province of British Columbia. Today it was 20 degrees when I woke up this morning and it's 30 now (35 away from the water, and I am thankfully by the water).
I was uber lucky that I was able to work from home today, as I spent my lunch hour in the solace of my pool with a nice cool can of some grapefruit vodka drink. Working from home is hard, man! So unmotivated - but I am getting some stuff done, too bad the ocean breeze coming in my window is so damn distracting!
Anyhoo, this is what I wore to work yesterday (yes, most of what you see me wear is what I have worn to work) - I had been eyeing these interesting wedges from Modern Vintage on Shopbop and they arrived the other day. I freakin' LOVE them! They are (more or less) easy to walk in, unique, comfortable (once they get broken in around the toes, of course), a sweet putty shade and have ankle-hiding cuffs - all my prerequisites for the perfect shoe!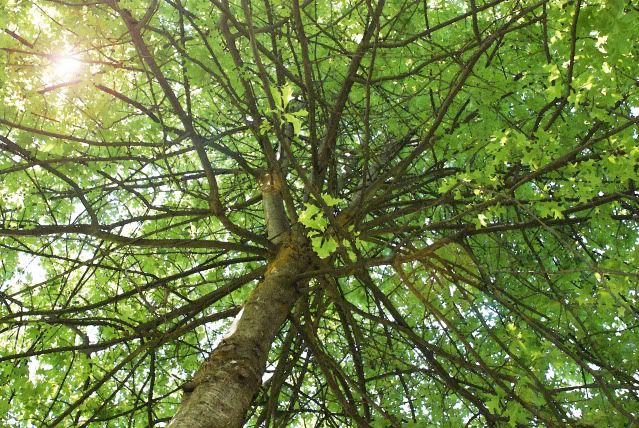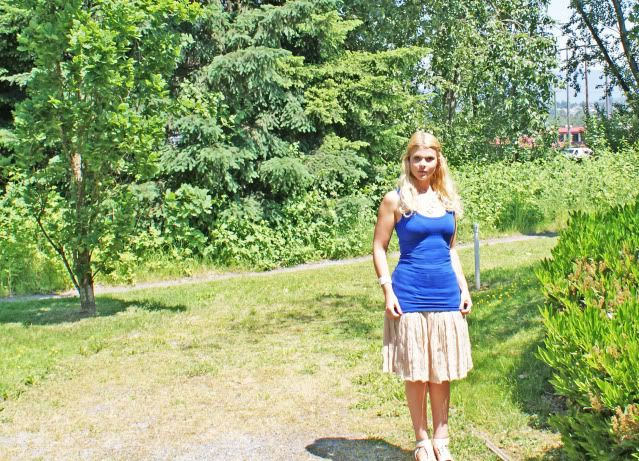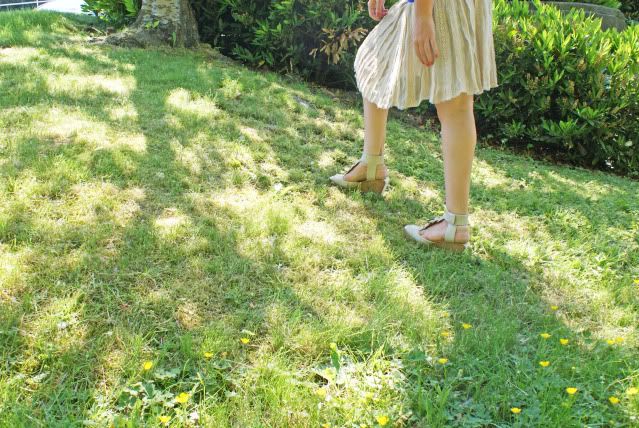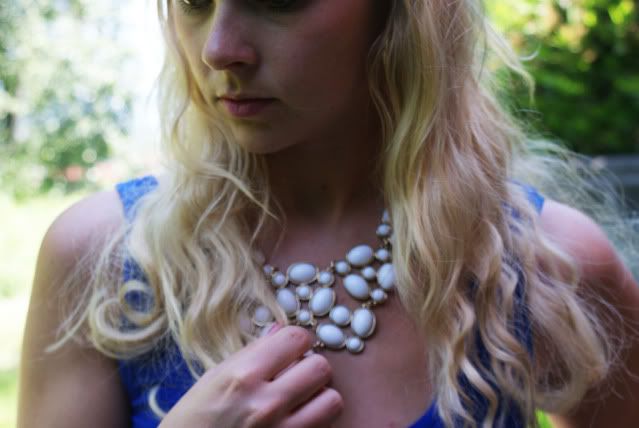 I also snagged this necklace on Forever 21 - I saw it modeled so beautifully on
Emily
(but what isn't?), but heard it was sold out. Then while I was perusing the Canadian F21 site, I saw it and snatched it up. It is so versatile and gorgeous, and pairs so well with this cuff. Only caveat is that it hurt my neck by the end of the day, lol.
Tank, bib stone necklace and cuff: Forever 21; Skirt: Odille; Shoes: Modern Vintage
Now that warmer weather is (hopefully) upon us all, what do YOU do to beat the heat? For me, I'm all about the skirts or airy, flowy dresses - speaking of, look out for tomorrow's post :) I also enjoy spritzes of
this stuff
, eating chips with cold salsa, drinking lots of coconut water and having all my coffee or teas ICED!
PS - If you want to read about my adventures and see the fashion in Seaside, Oregon - CLICK HERE :)