Hi folks.

So, I feel as if I may be on the cusp of le swine flu so I'm taking a nice "work-from-home" day which usually translates into "suntan in the backyard day."

However, I realize it is mid-October and our Indian Summer is forever gone (man, was it nice though) and today will instead be "take lots of naps day" - uh, and work. A bit.

So I'll admit I won't be putting too much effort into this post, but I will say that my trip to Portland was AWESOME. I heart that city so much. The ghost/walking tour we did on Friday night was really interesting but before I get into that, I'll give you an idea of what we did on Day Two.

Day Two - went to Powell's Book Store, finally. This famous bookstore has all the books in the world...located on an entire city block. I was even able to find an out-of-print book which I used to have, Charles Berlitz's World of Strange Phenomena.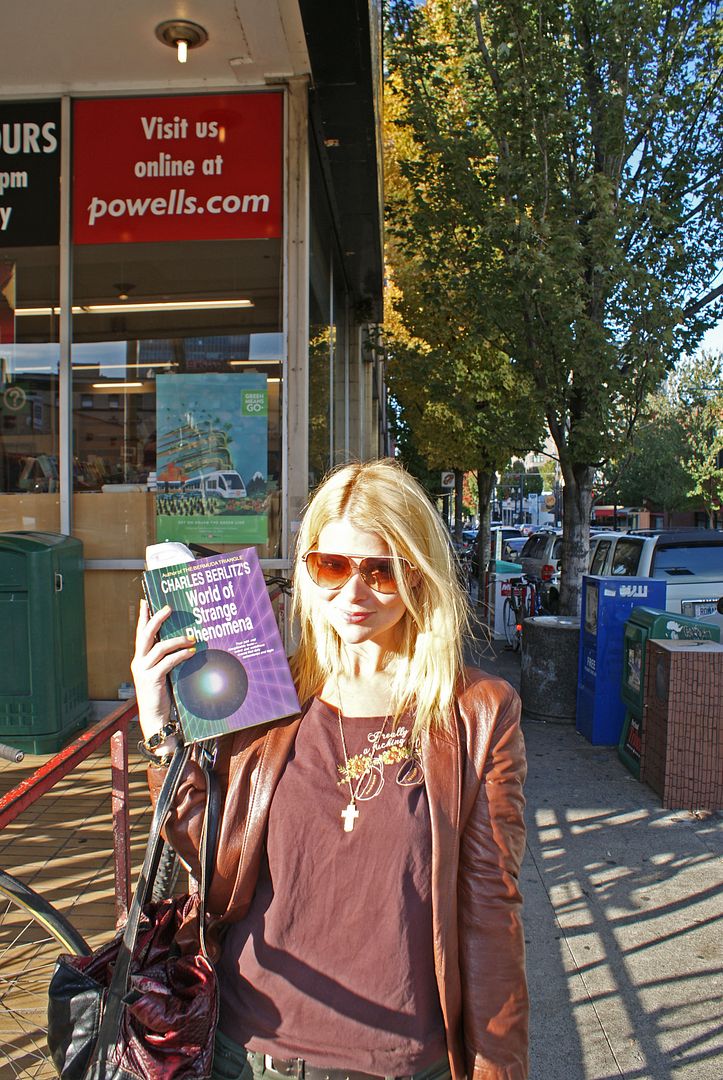 My brother used to read me this book when I was young...maybe that's why I have a fascination with the macabre. It is full of short episodes of true, weird events like The Dover Demon, a skinny monster with really long fingers, green eyes and a watermelon shaped head that has been spotted in Boston.




And I found it here, in the "Metaphysical" department, under "Anonmolous Elements" - this bookstore is DEEP! (found the book...not the Dover Demon).




Afterwards we checked out some record shops, Chinatown and revisted some "haunted" places.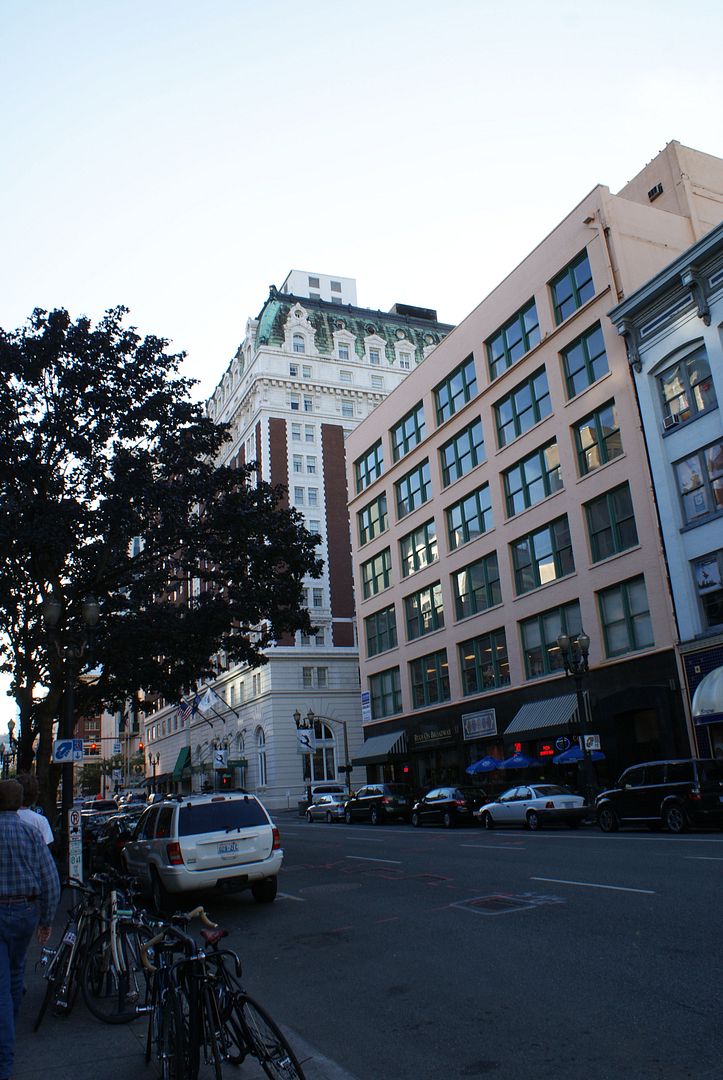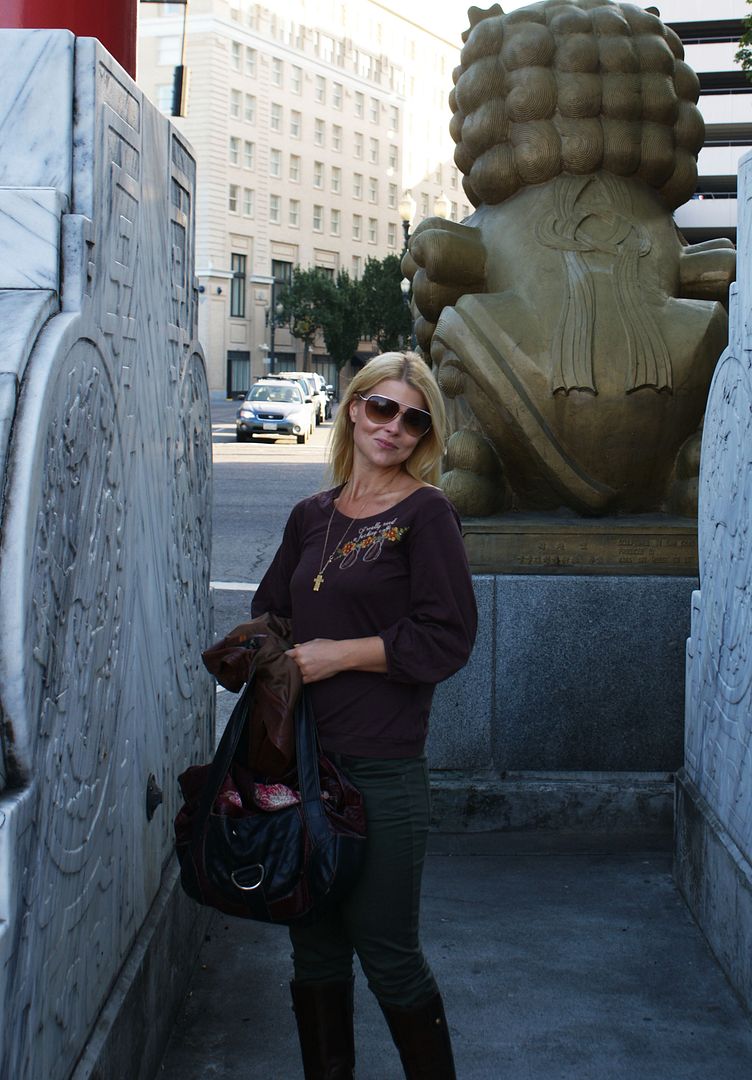 For lunch/dinner we went for some tasty pizza at Old Town Pizza place. We actually started our ghost tour here the night before - it's haunted - but I'll save that tale for later. For now, we just wanted some of that delicious homemade pizza, as featured on Rachel Ray's Tasty Travels.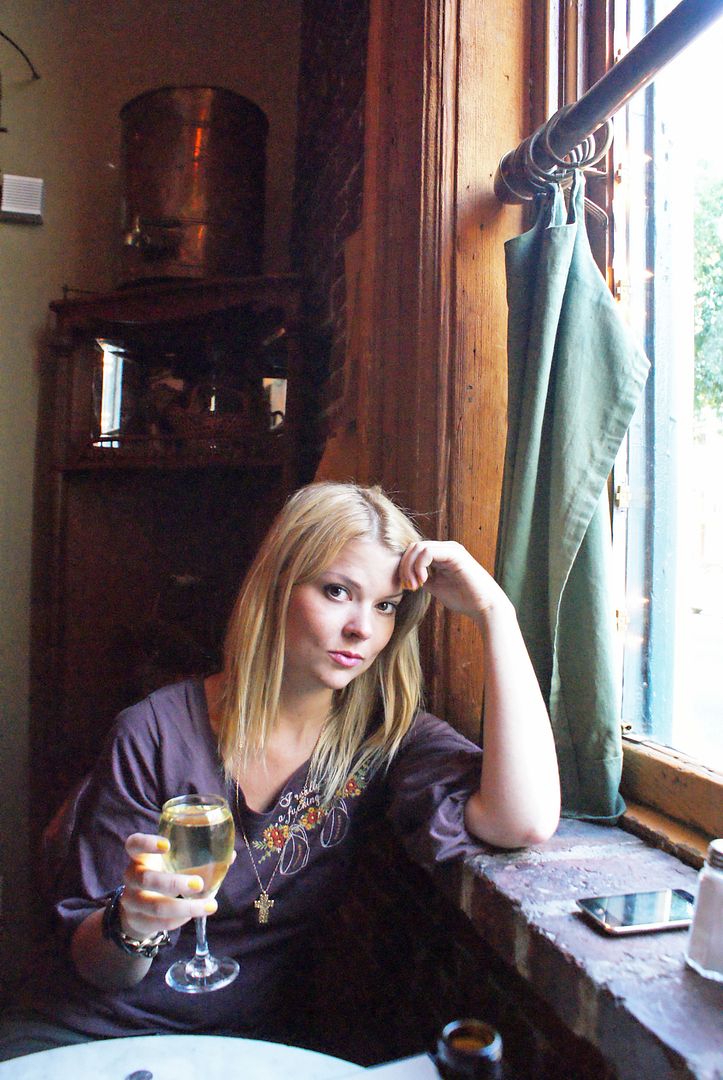 I had Proscuitto and Zucchini while my bf had olive, pepperoni and sundried tomatoes - both our own creations! Bliss.




Afterwards we went for a walk on the river then to the Ad Agency bar where we watched some American College Football. It seemed all Oregonians in the bar were mad cheering for the Michigan Goblins...not even their home team! The fun atmosphere was off the charts.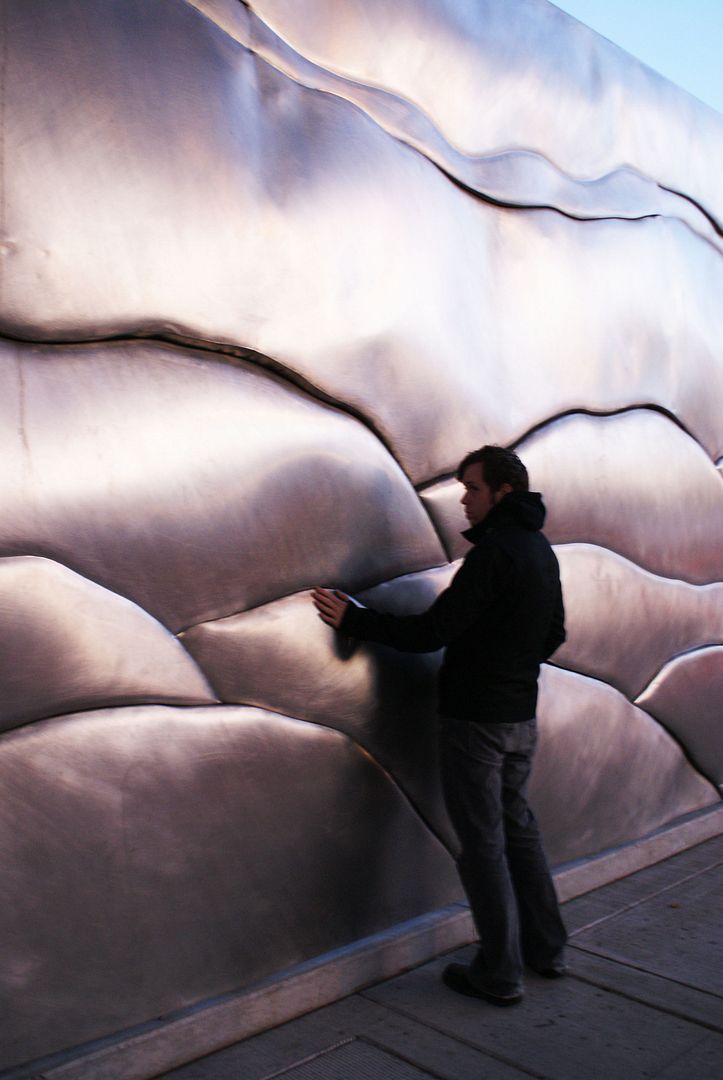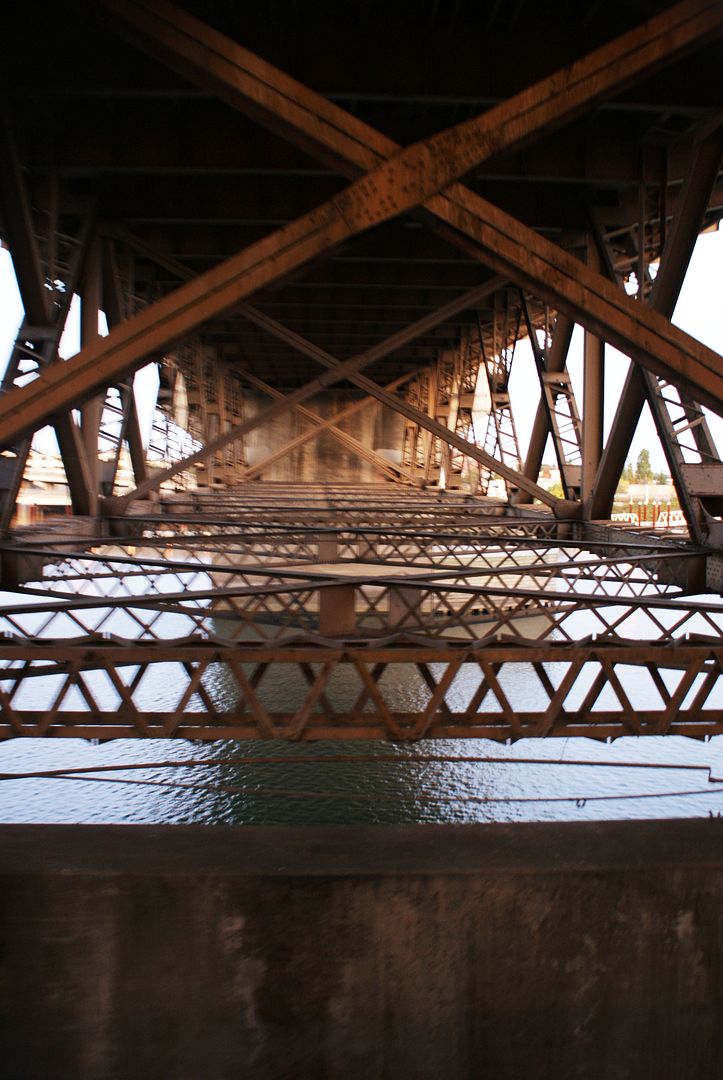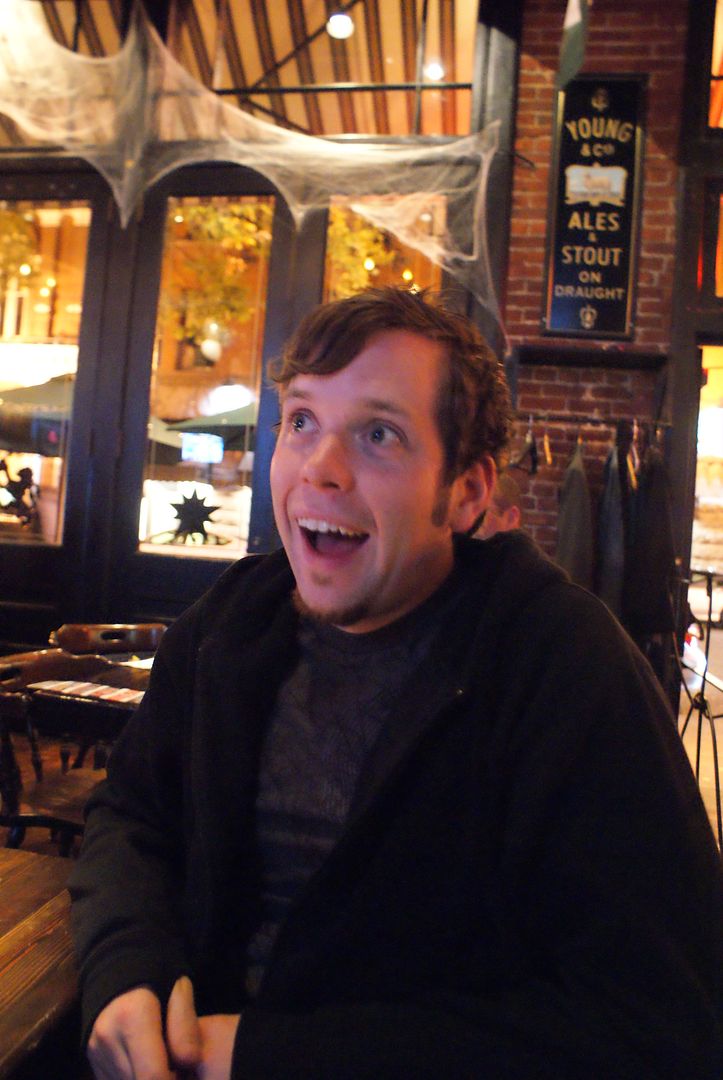 We capped off the night with a visit to an infamous oyster bar for fresh shucked oysters and a shot of jaeger (just cuz). Had the most awesome server there ever - very generous. And cool. We were lucky. Oh and the bathroom is haunted too.

Finally we stopped by Voodoo Donuts. No visit to Portland is complete without their bacon and maple donut. That's right. Maple glazed bacon donut...

It. was. STUPENDOUS.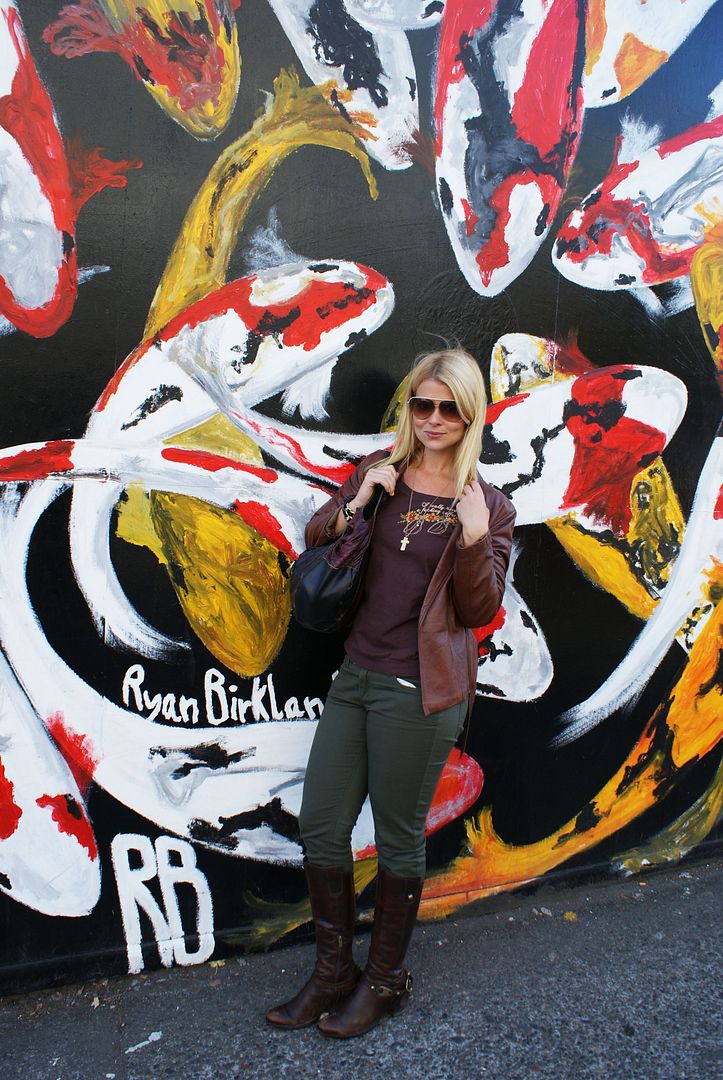 Shirt: Lochers

Jacket: Vintage

Bag: Ringspun

Jeans: Forever 21

Boots: Bata

Bonus points to the first person who tells me what my shirt says ;) 'tis awesome.

PS Only ONE more day to enter the MD Perricone giveaway -
click here
to do so.