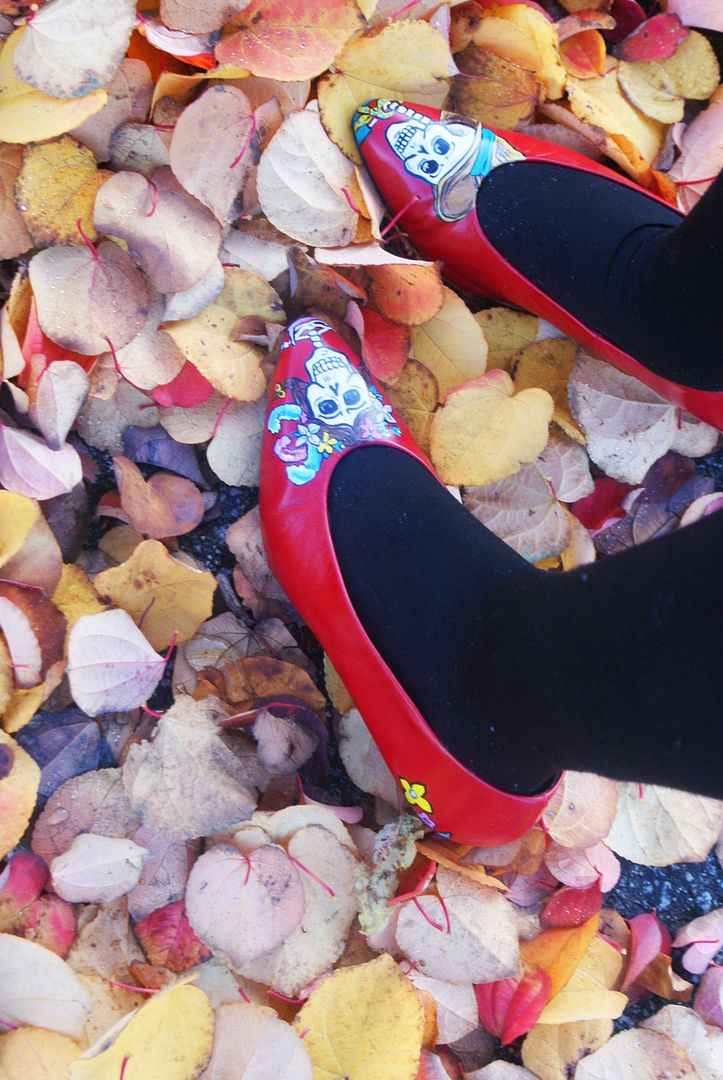 OK, so Day of the Dead doesn't actually happen until November 1st but I wasn't about to
not
wear these shoes until then.
Aren't they gorgeous? They are custom-designed vintage shoes by the same seller who made my
Faith No More Angel Dust boots
(
see here
) and you can peruse her
Etsy store
and make special requests by clicking here.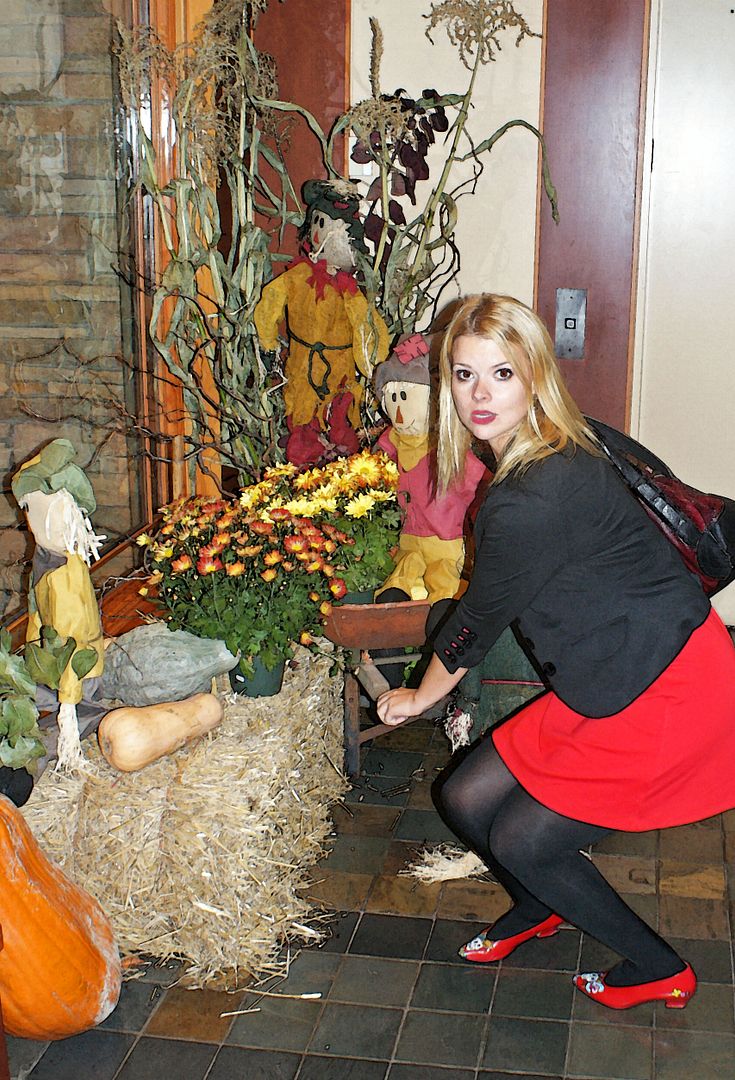 Dress + Blazer = Forever 21
Necklace = ASOS
Shoes = Scholarly Articles
Hope you are all as excited as I am about it being Friday.
I've got a Halloween party to go tomorrow night which should be EPIC.
It's been a great week so far too. The weather has been shit, but ever since FNM announced they will be coming to the States next year (April in San Fran! - unofficially, of course) I've been on top of the world.
Also, I had made a comment on a Faith No More blog. Then Mike Patton himself linked to that blog on his Facebook status, so the zillions of fans he has went to that blog and then click on my link and well...Thanks Mike Patton for increasing my blog visits by 200+ people! As if I couldn't love you more :)
My writing is coming along swimmingly as well. Yesterday marked the end of my "30 day challenge" and I'm proud to say that this whole getting up at 6AM to write
will
continue!
So far, while holding down a full-time job, I have managed to write
41,201 words in 29 days
. I need to write another 40,000 in the next 30 days and my writing goal of 80,000 words (average length of a novel) will be completed just in time before I go to New Zealand.
In fact, today it's already at 47,282 words so I am confident I will reach my goal with time to spare. At least time to fix all the typos before I send it off to be edited.
Have a great weekend everyone!