Yesterday was my boyfriend's sister's bday (busy bday month for that family!) and we were whisked off to another dinner by their generous parents, this time to an exquisite beachside restaurant called Giraffes, in White Rock (a hilly, affluent beachside city right beside the border). Boy, was it ever windy!
I felt like rocking my bargainriffic leather jacket again (I just love it so - can't believe that it was marked down from $1080 to $19, just because it looks a bit worn and battered - I feel like a rescued the best pup ever from the pound!) so I put it together with some grounding greys - and outfit that went straight from work to dinner.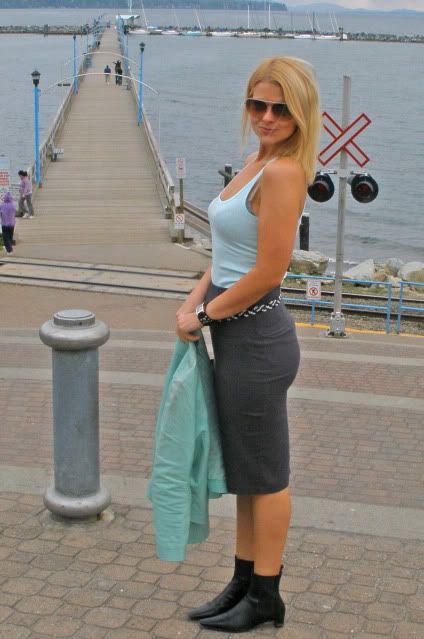 Nappa leather jacket: LILIU; Boots: CHRISTIAN LOUBOUTIN; Bag: RAFE; Skirt, tank, belt, watch and sunglasses: FOREVER 21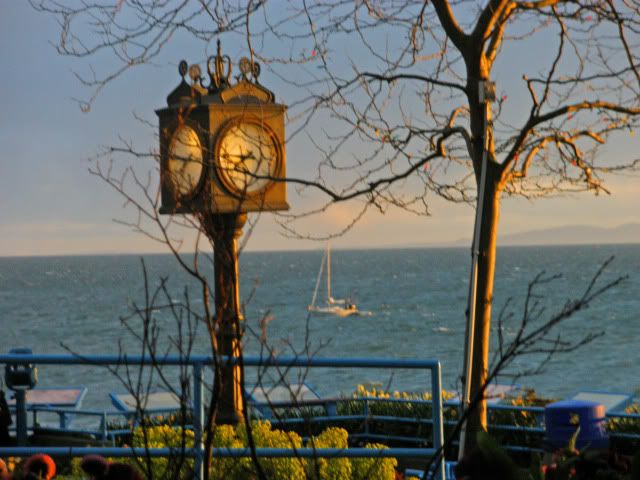 The food was absolutely amazing, my boyfriend had this dungeness crab cake and scallop thing atop mashed potatoes - too yum.
I had chicken breasts stuffed with mango and wrapped with Westphalian Ham in a balsalmic maple glaze. Even the beets were good! Beets are the last vegetable I have yet to conquer because I think they unrefutabley taste like dirt but these at least tasted like clean dirt. I cleaned my plate.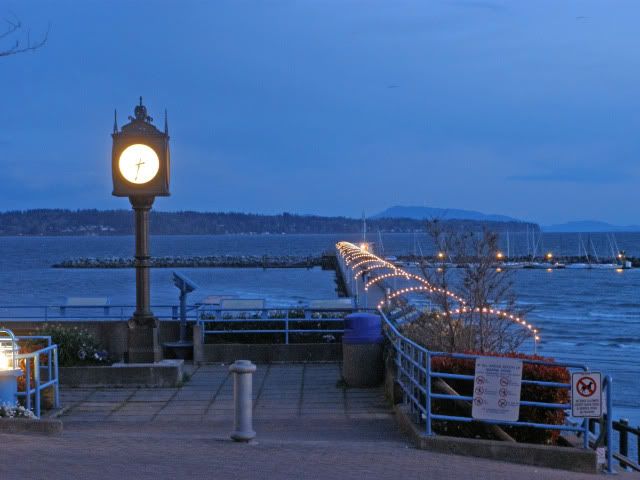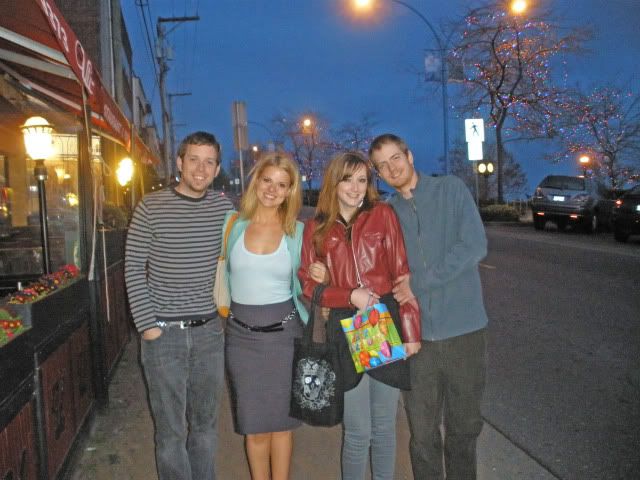 Anyway, I still can't get over the bargain on that jacket, which makes me want to ask some questions relating to bargain and getting the most out of your clothes
(Answer both or either one - yes even YOU who never comments, I know you're out there, I have Sitemeter, lol)...
Question for my readers: #1

What is the best bargain/deal/find that YOU ever had?

Question for my readers: #2

What is the one thing in your closet that you wear the most and why? Do you try to remix it and make it look new by wearing it in different ways?