You know what I need? A schedule. A life schedule and a blog schedule.
With life a bit topsy turvy at the moment, I'm finding it hard to concentrate and get stuff done. Funny how when you're working, it's easy to just get a routine going, despite being short on time. Yet when you have all the time in the world to do stuff, being unemployed still as I am, you don't seem to do anything.
Maybe it's just me.
Regardless, I need a to-do list and I need a schedule/routine to keep myself in check and to prevent myself from sleeping away most days. What better way to get a schedule going than with this blog?
So, I announce my new blogging schedule for the next month (until April 12th):
Mondays: Music and Film (such as concerts I'm going to, new music, film reviews or musings)
Tuesdays: Travel and/or event Photos (such as New Zealand or Olympics)
Thursdays: Diet/Food and Exercise/Health (such as current health kick, detox, food reviews)
Fridays: Fashion fun (most likely with guest blogger Kixxy for the time being)
Be sure to check back and let me know via the comments about this new format. I figure getting a blog organized is one step closer to getting my life organized.
Speaking of getting my life organized, I finally have some good news. I'm living with MY parents at the moment (though I still spend a few nights a week at the bf's) and though I'm having a fairly easy time living with them, I was elated to find out that I get possession of my apartment again on April 1st, a month ahead of schedule. YIPEEEEE!!!
OH, and the other reason for this post: We have our contest winners for the Cherry Cherry Soaps and the $20 E-gift certificate to Tarte Shoppe on Etsy.
The main prize of the gift certificate goes to: KRISTIN!!
Also lucky and getting a soap each: vivaglampink@yahoo.ca, Eyeliah!!
Please email me with your info so we can get this wonderful stuff out to you!!
And keeping with the new blog schedule, the rest of today's post deals with the Olympics.
My friends Kiersten and Jessica are going to school in Berkley and Toronto, but every once in a while they return to their home in Vancouver for some fun and games.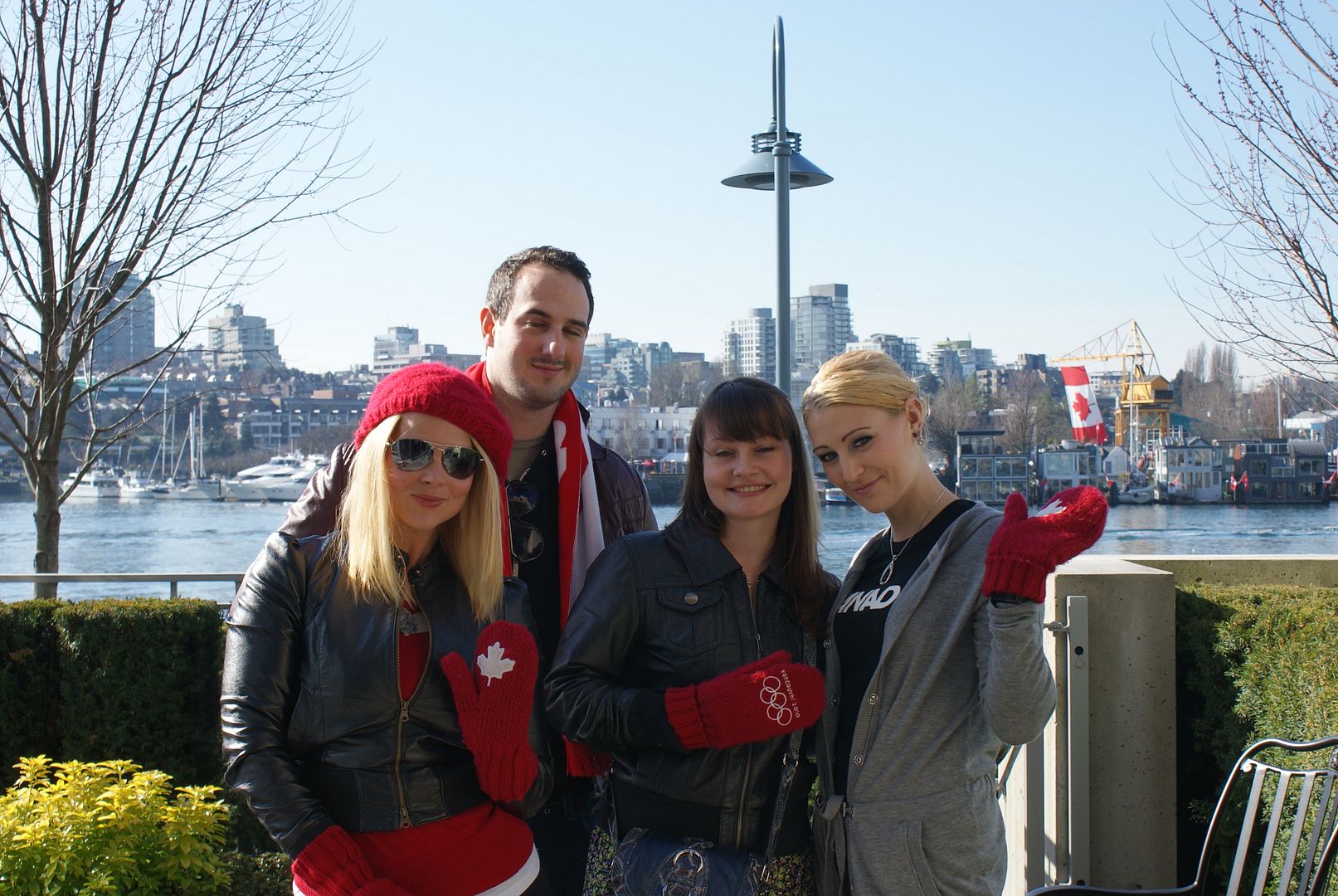 What better time than to come during the Olympics? Though we had plenty of fun days together (you'll see later on), our first day of fun involved meeting one of our favourite Vancouver Canucks players, the "Shifty French Tom Cruise" Alex Burrows.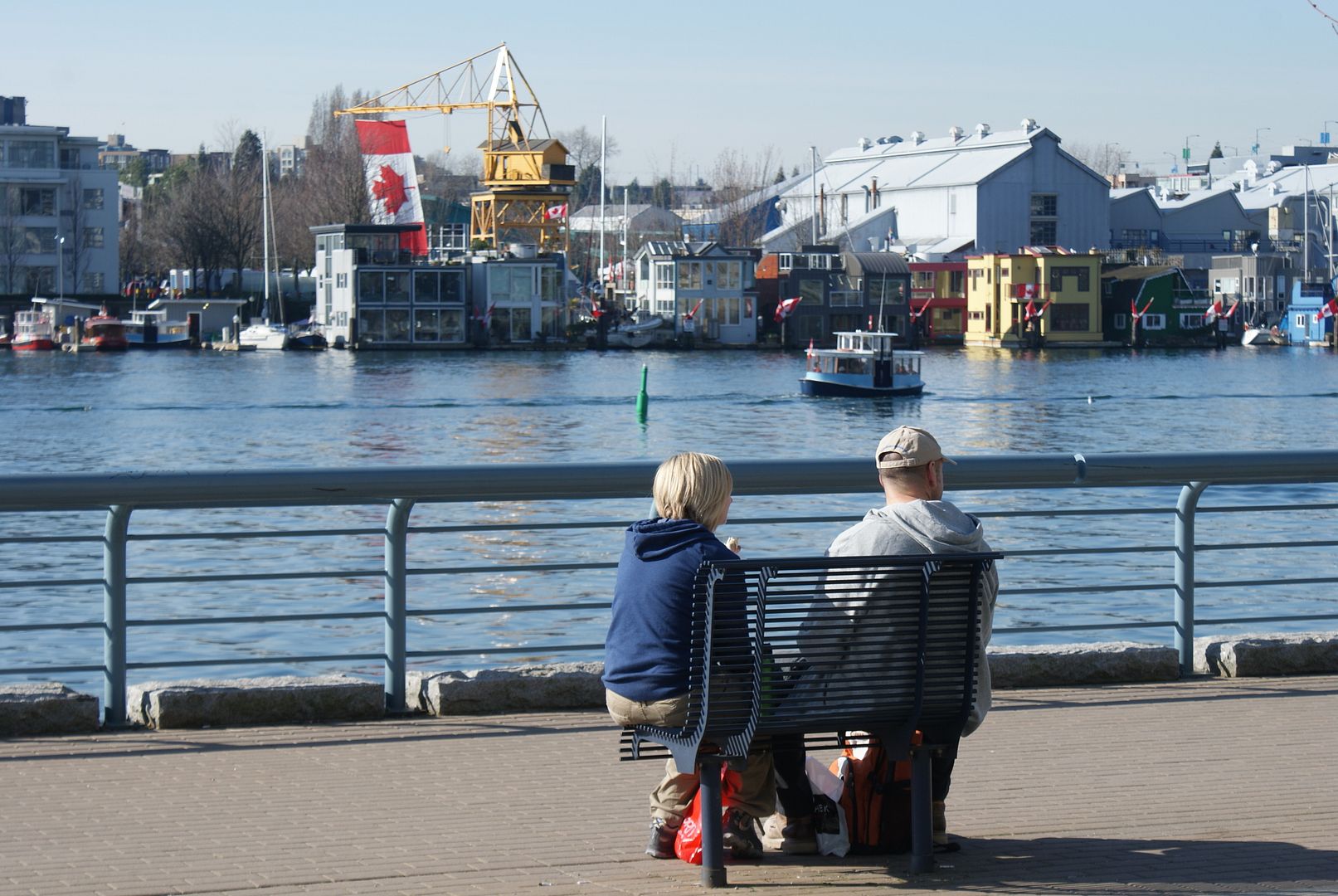 AMBUSH!

After meeting our Hockey fav, we made our way to the Provincial Pavilions. As a snack we got these delish potato slices on a stick.




I had already checked out the houses before but it was more fun with friends in tow. I had fabulous Apple Cider Ice Wine and Duck Cassoulet at the Quebec House (check out Kiersten's Sugar Pie!),



then more delicious ice wine at the Ontario house (Gretzky makes an amazing Shiraz ice wine that was just HEAVEN on the lips), plus some nice Dan Akroyd wine,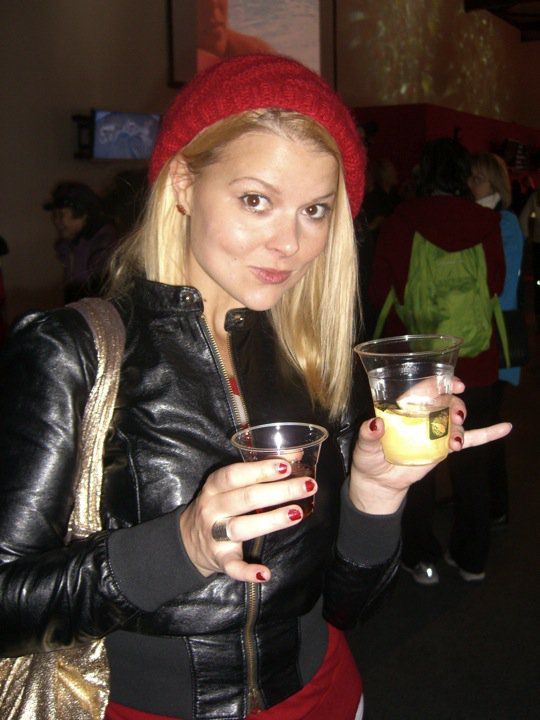 followed by a live taping of a cooking show starring Michael and Anna Olsen...unlike the shows you watch on TV, this time you COULD taste the food. They had samples of everything they made which was a onion and apple tartlette with goat cheese, dry-glazed pork tenderloin with bing cherry/shiraz sauce and ice wine tiramisu. Followed by tons of wine samples. Needless to say, I left the Ontario house quite drunk :)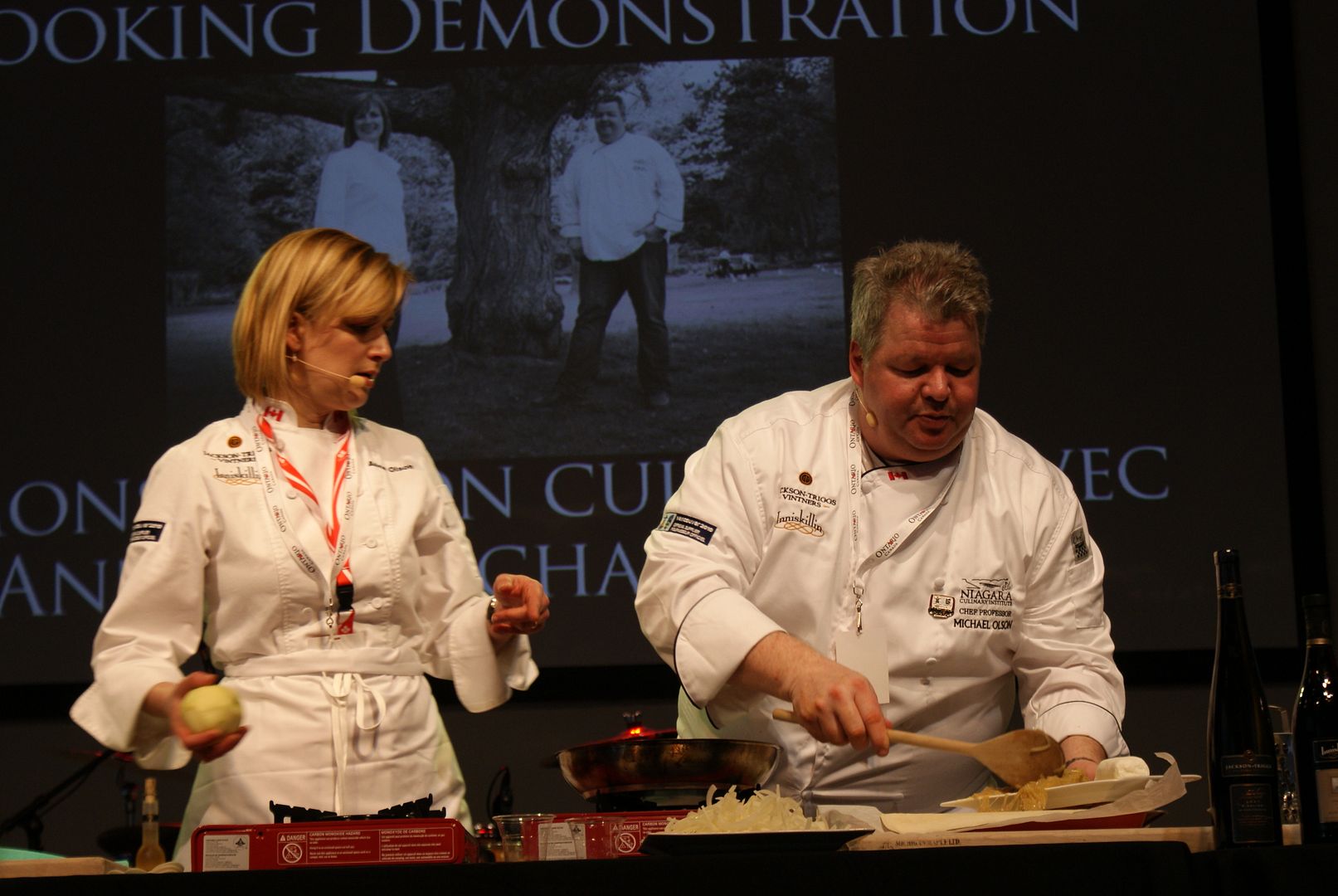 But the afternoon booze was mopped up by a steaming bowl of Bison Stew, courtesy of the Aboriginal House. Yummers.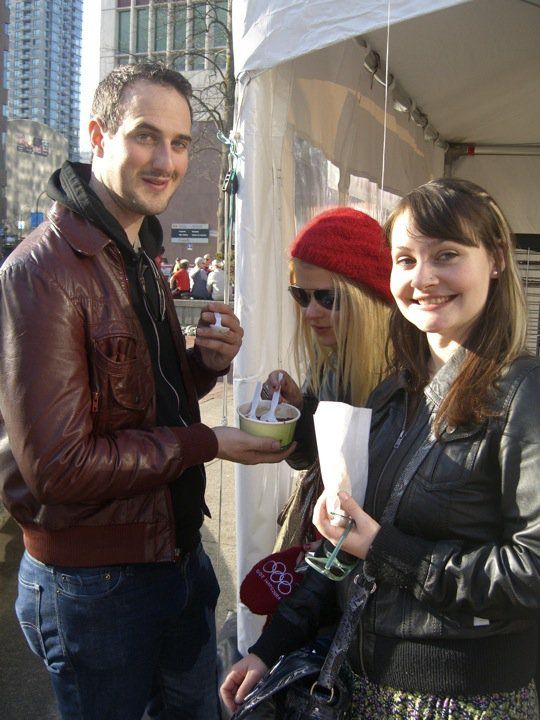 See you on Thursday!