BlogRoll has been updated - please let me know if you wish to exchange links!
I was a bit weary about the Gorillaz "Plastic Beach" after hearing many fans complain about how it's no Demon Days, that it was hard to get into and a little slow.
I'll agree that it definitely is NOT Demon Days but it's still a very good album. Damon Albarn and crew were never one to just stick with a formula and each of their three albums have all been very different from each other.
Personally I like Demon Days better just because it's really quite the "Feel Good" album...and no, that pun was actually not intentional lol! But Plastic Beach is some great, chill, cruisy music that NEEDS to be listened to in its entirety. From the first real track with Snoop Dogg (which is actually very cool, don't be put off if you're not a Snoopy fan) to the ending track with, this album needs to be listened to in one go.
And then again, and again.
My personal faves from Plastic Beach include "Rhinestone Eyes," "To Binge," "Some Kind of Nature" and of course "Stylo" with Mos Def and Bobby Womack.
Unfortunately the official video does not allow embedding, but you can view it on youtube here if you haven't seen it already:
http://www.youtube.com/watch?v=h9vAOzYz-Qs
I have to say I am SO excited to see Gorillaz Live at Coachella in three weeks. They put on such an amazing show (watch the ) and I know from their recent setlist at a UK show, we are in for a treat. What are the chances that Mos Def and Snoop will show up? VERY GOOD.
Setlist at Portsmouth:
Orchestral Intro
Welcome To The World Of The Plastic Beach
Last Living Souls
O Green World
Stylo
On Melancholy Hill
Kids With Guns
Some Kind Of Nature
Rhinestone Eyes
Broken
Dirty Harry
White Flag
Superfast Jellyfish
Glitter Freeze
DARE
El Manana
Don't Get Lost In Heaven
Demon Days
To Binge
Clint Eastwood
Feel Good Inc
OK, speaking of Coachella, I've been slowly getting excited about it, just finalizing some last-minute lodging stuff. It's funny how when the Coachella line-up was announced and I bought our tickets (THAT day haha), I was actually IN Coachella (well, Palm Springs). Of course, that was a terrible time because my dog just died a few days before :( however, I stumbled across some pictures of me in Palm Springs...can't wait for my sunny-weather festival outfits: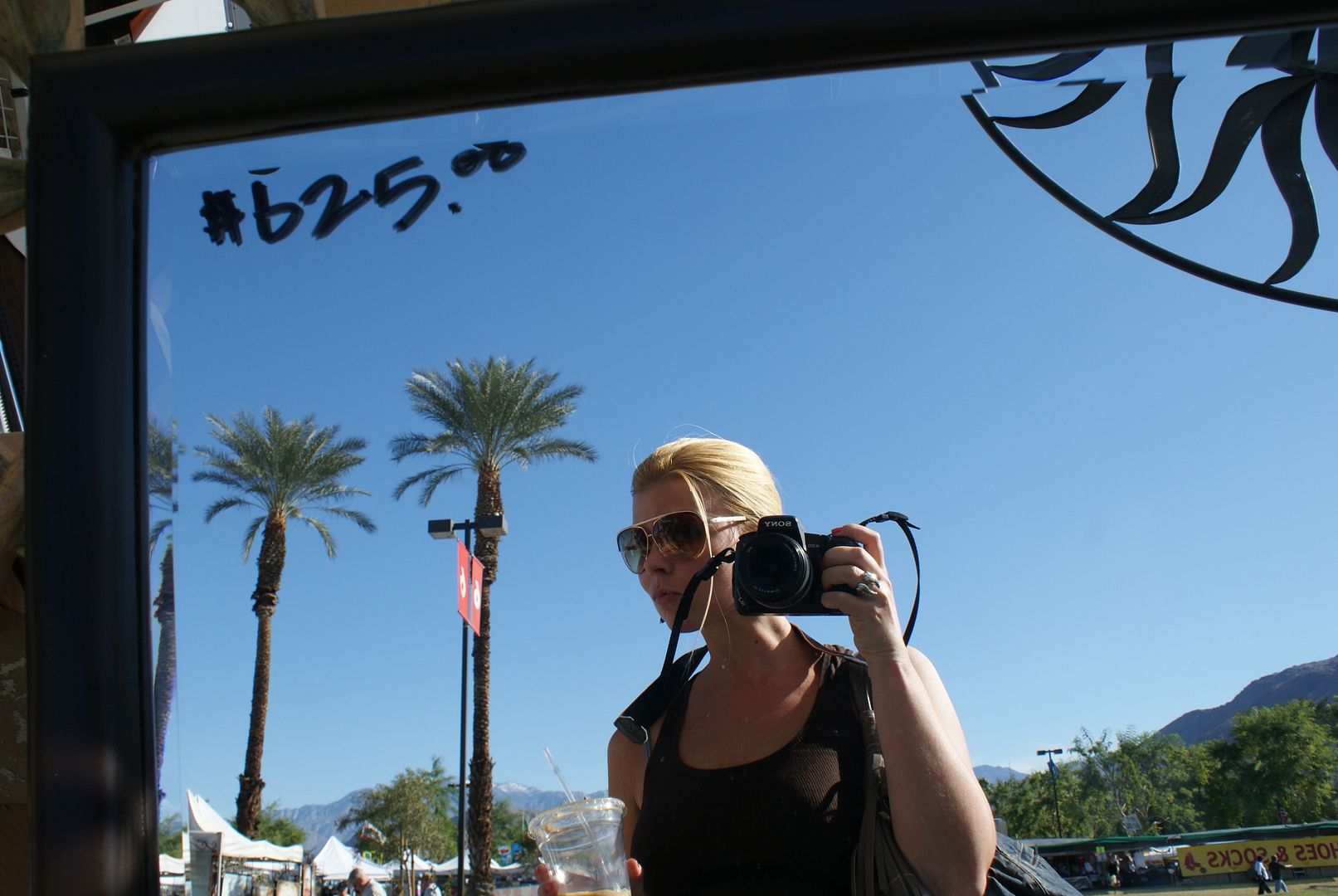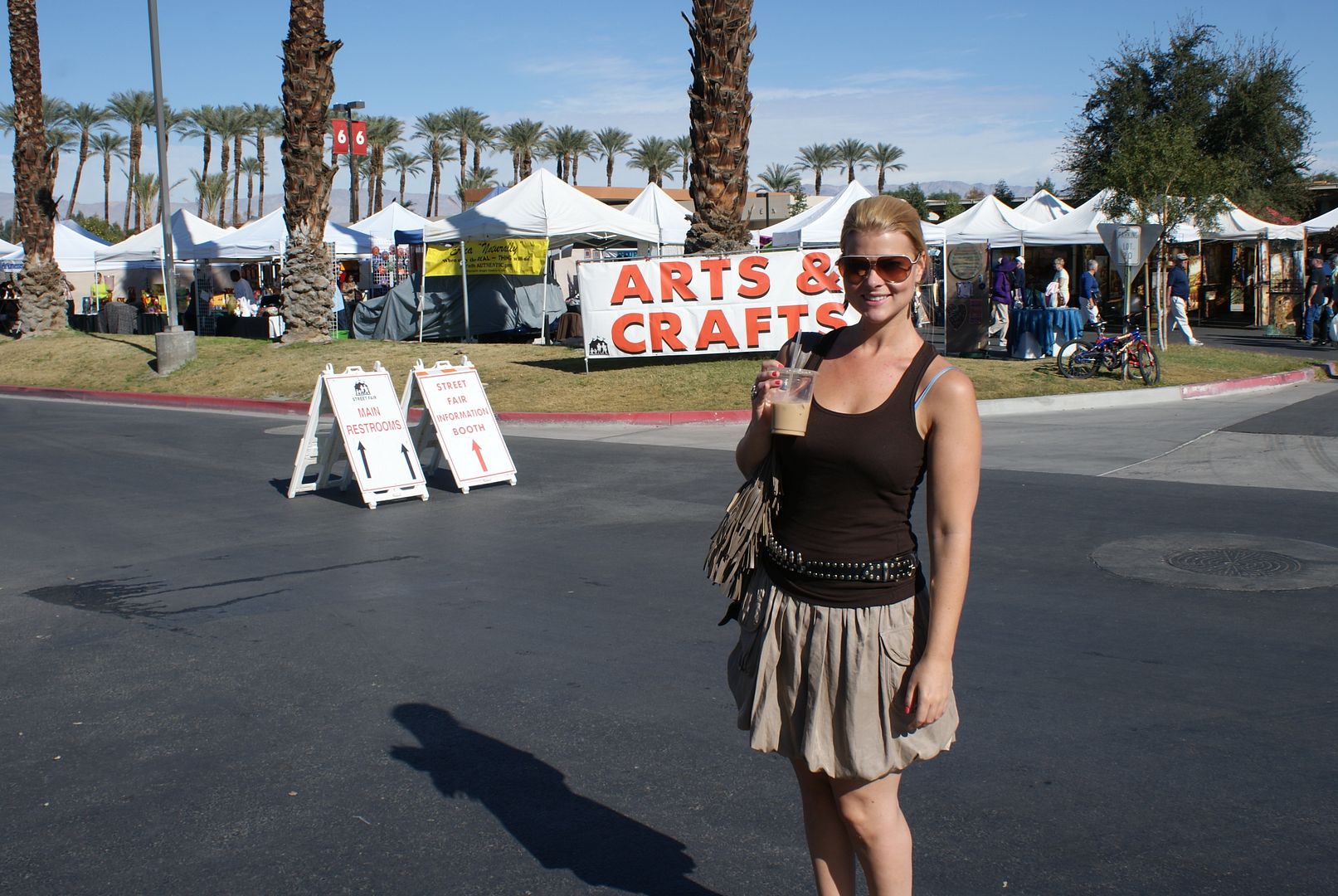 Last but not least, I've been trying to get to know all of the bands that are playing at Coachella...of course I've got MY MUST-SEE Favourites which include Faith No More (goes without saying), Gorillaz, Thom Yorke, Dillinger Escape Plan, She & Him, Them Crooked Vultures, Muse, and Jay-Z...as well as Sly Stone, The Specials, DEVO, Deadmau5, Les Claypool, Orbital
HOWEVER - as you can see from the poster below, there are SO many other acts to watch...so, providing there is no conflict with the bands I gotta see, I am asking YOU dear Reader, if there are any bands below that you think I should make an effort to see. Give me a good reason too :)
#######OH YEAH - btw, I wrote a piece on a wonderful town in Spain called La Alberca. The article and my photos are published now
HERE
on GoNomad.com.