Yeah, so I totally thought I would get a bunch of writing done on the boat and ... well... NOPE. And I kinda liked it that way.
That said, I'll try and keep up more. How about a visit it the Portland Saturday Market (I went at the end of June for our anniversary trip as you may remember
HERE
or
HERE
)? One of my favourite places to go and every time we've been, it's been sunny and stinking hot and we always have a beer and run into Jimmy Hendrix.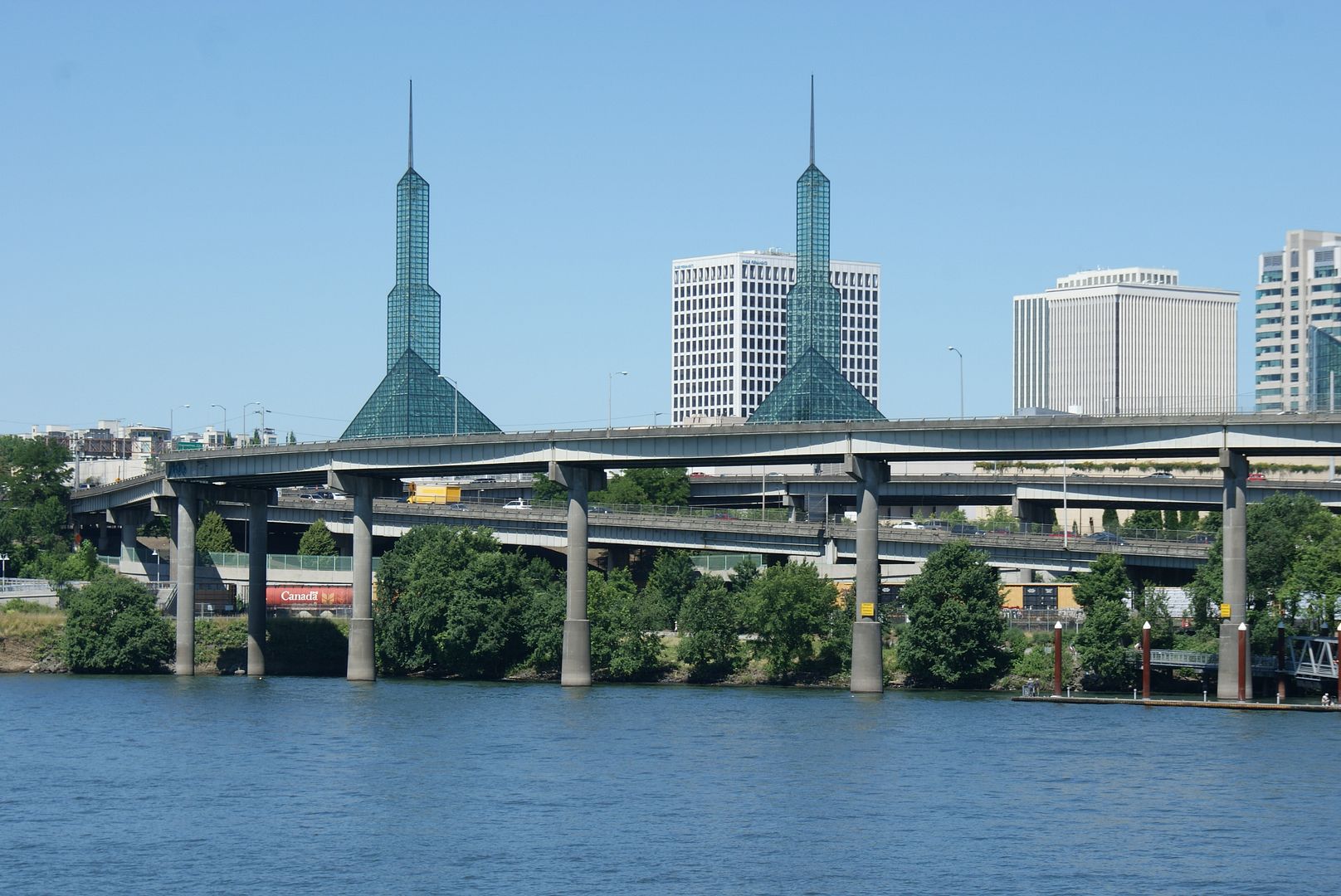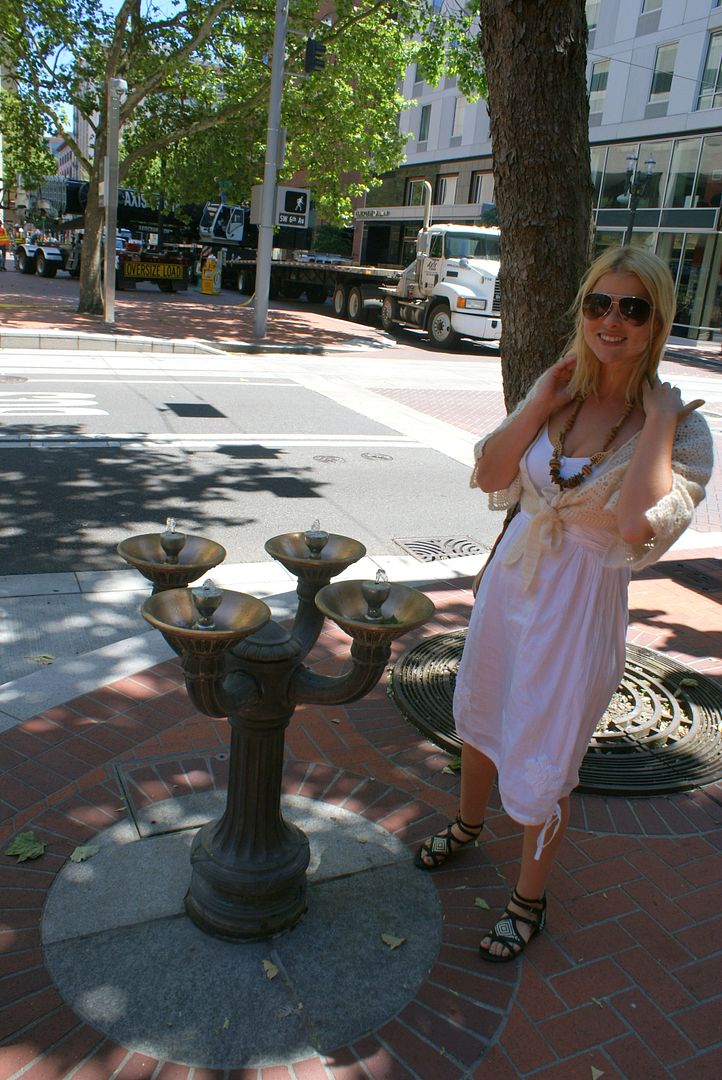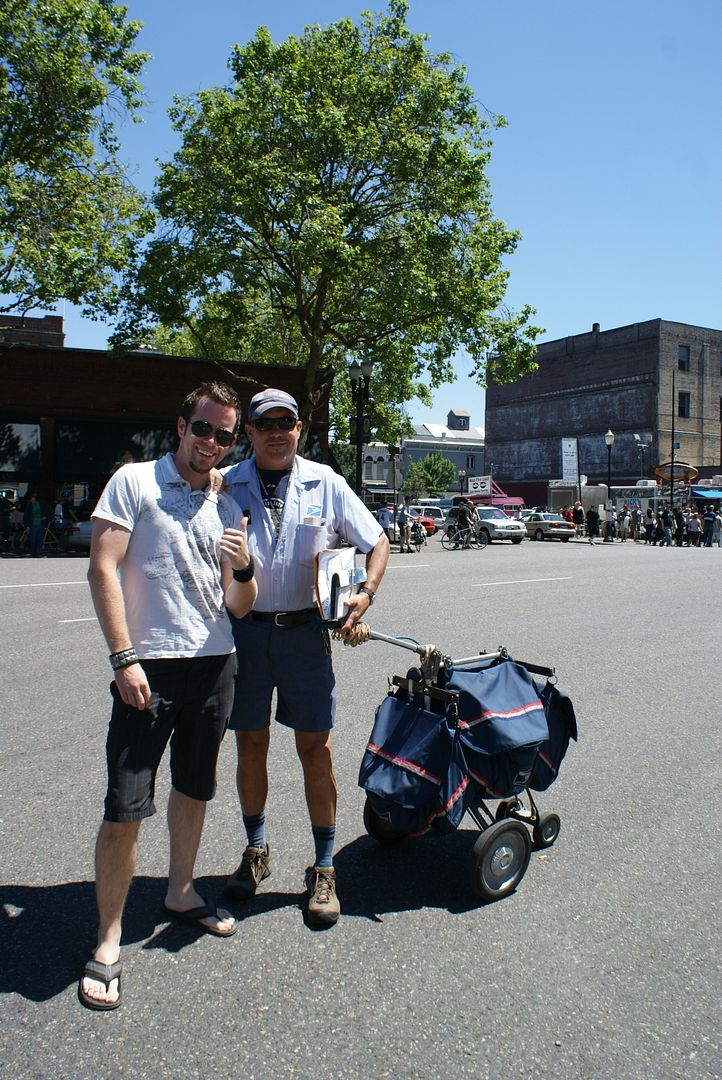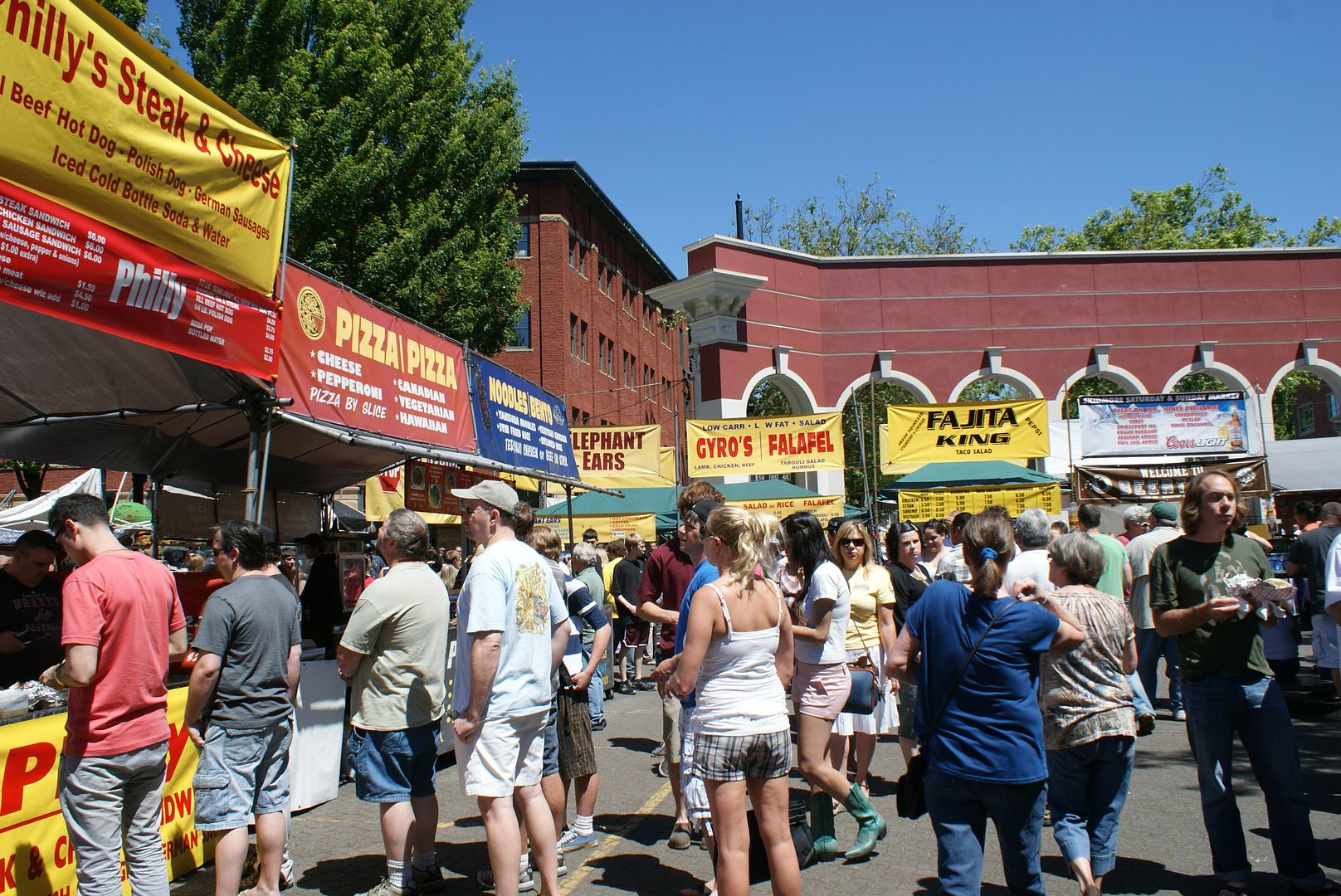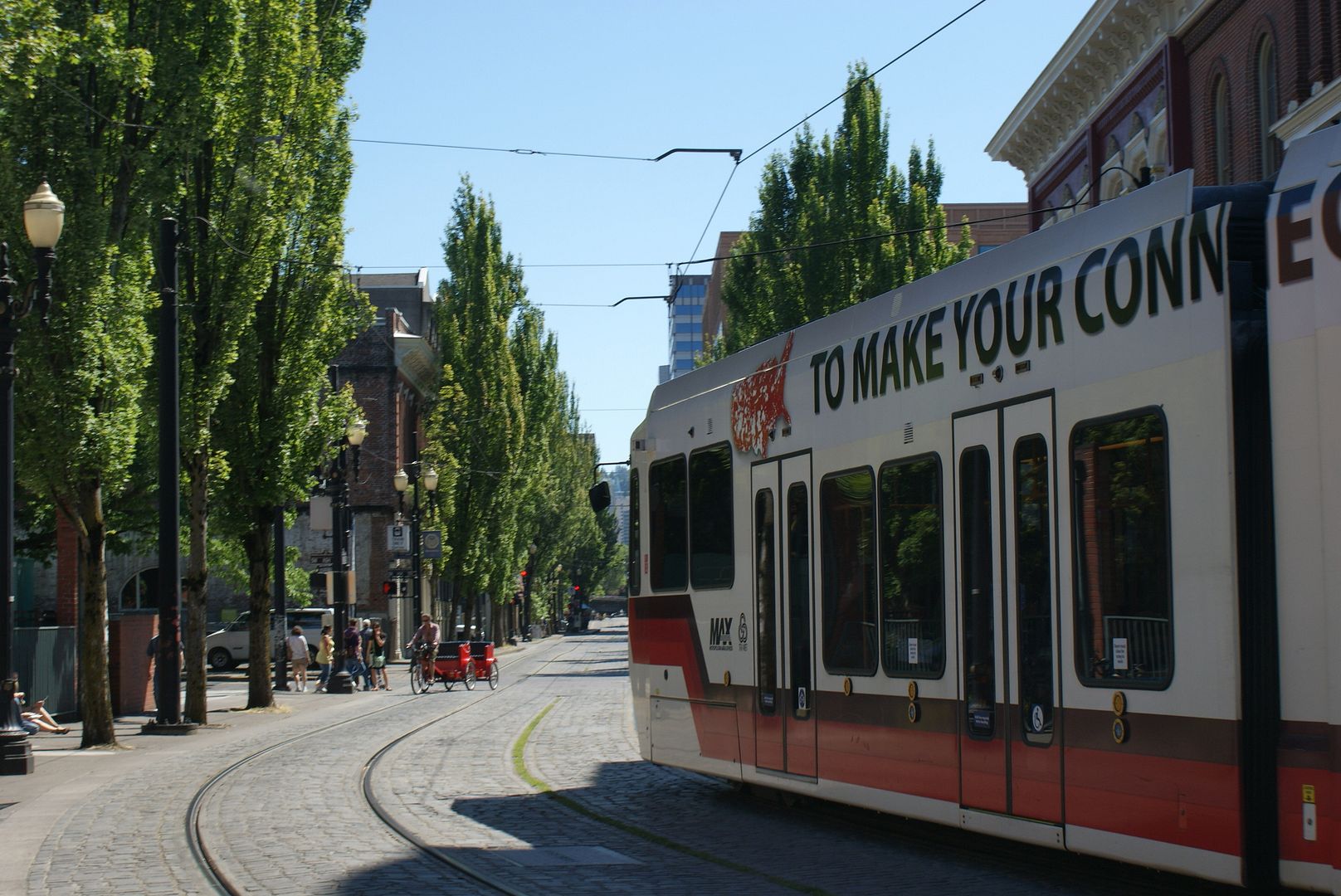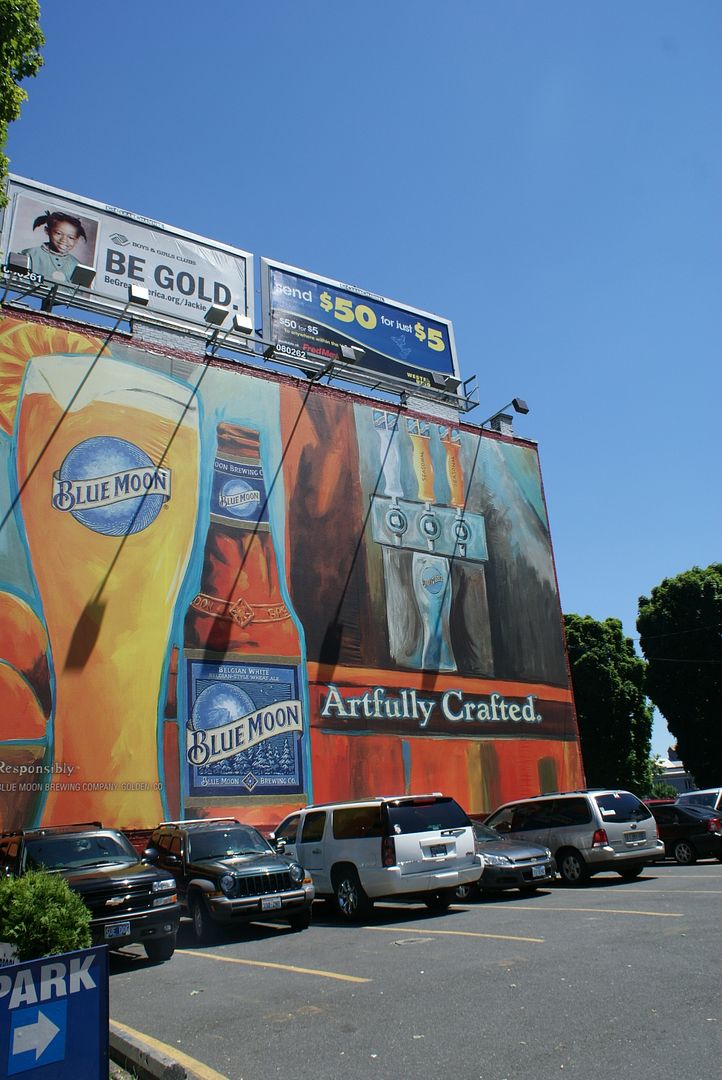 We stayed at the lovely Ace Hotel which is certainly as hipster/trendy as the hotel chain is known to be, but we really liked it. Small but cute rooms, tiny elevator, clean shared bathrooms (if you are staying cheap like us), has turntables (!) in teh rooms and mp3 player hookups, awesome location (block from Powell's Books) and has the rad Stump Coffee chain below in the retro lobby :)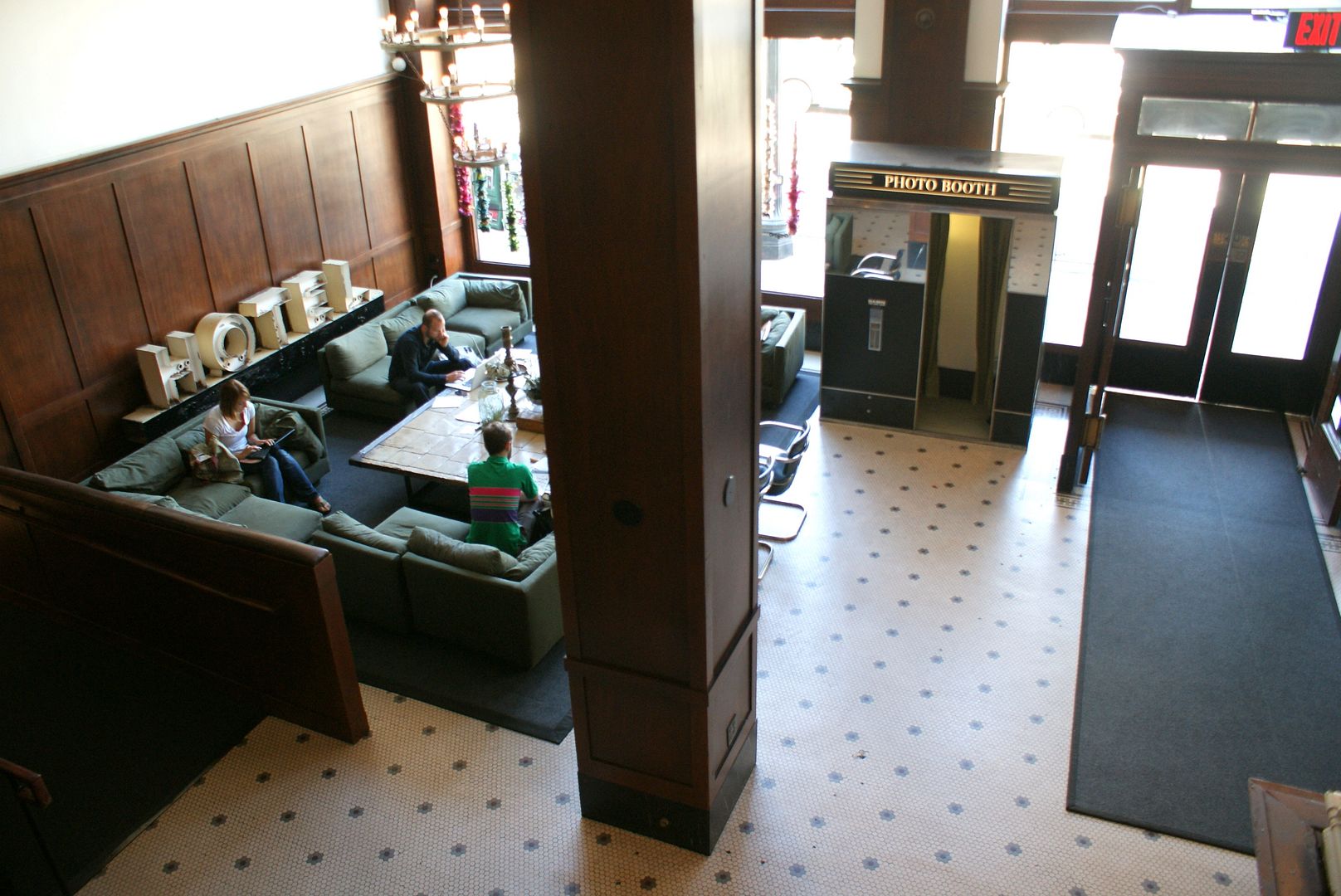 GOOD NEWS EVERYONE!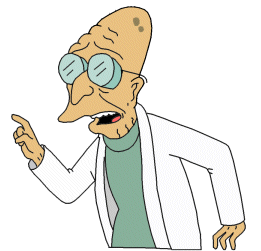 I've been approved for my photo and media pass for Seattle's Bumbershoot Festival over the Labour Day Weekend... Weezer, Baroness, Edward Sharpe, Bob Dylan... Hole... etc. I'm super excited and what's even more exciting is that I am covering Music Fest North West in Portland a few days after that... Yay for more Portland, it's the city that keeps on giving. This *may* just end up being a major deal for me and I may be enlisting the help of a blogger you all know to help with it... but I'm not gonna say anymore until I know it's a done deal! *fingers crossed*