Comments have been SUPER low lately... am I boring y'all with my good news? Normally I wait between posts so that I don't look so pathetic but meh, I'm just gonna plow ahead and keep posting - there's gonna be a lot of them in the near future... my interview with Kid Koala (behind the scenes), my Melvins experience (coming soon) and tons of outfits pics from Oregon. Busy, busy!
Every time I go to Portland, I have to check out Powell's Book Store. Book stores are one of my favourite places to be, and Powell's has the be the finest of them all.
While we escaped from the heat on such a fine, sunny day, I wore my Modcloth dress among the tall rows of books. Yes, this is the dress I attempted to sell because I was too lazy to sew the broken strap back on. Well guess what... though it was held with a safety pin, the OTHER strap decided to snap loose during lunch. ARG! What cheap junk, seriously disappointed with Modcloth. Luckily I figured out a creative way to fasten my strap back on - more on that later.

so many choices!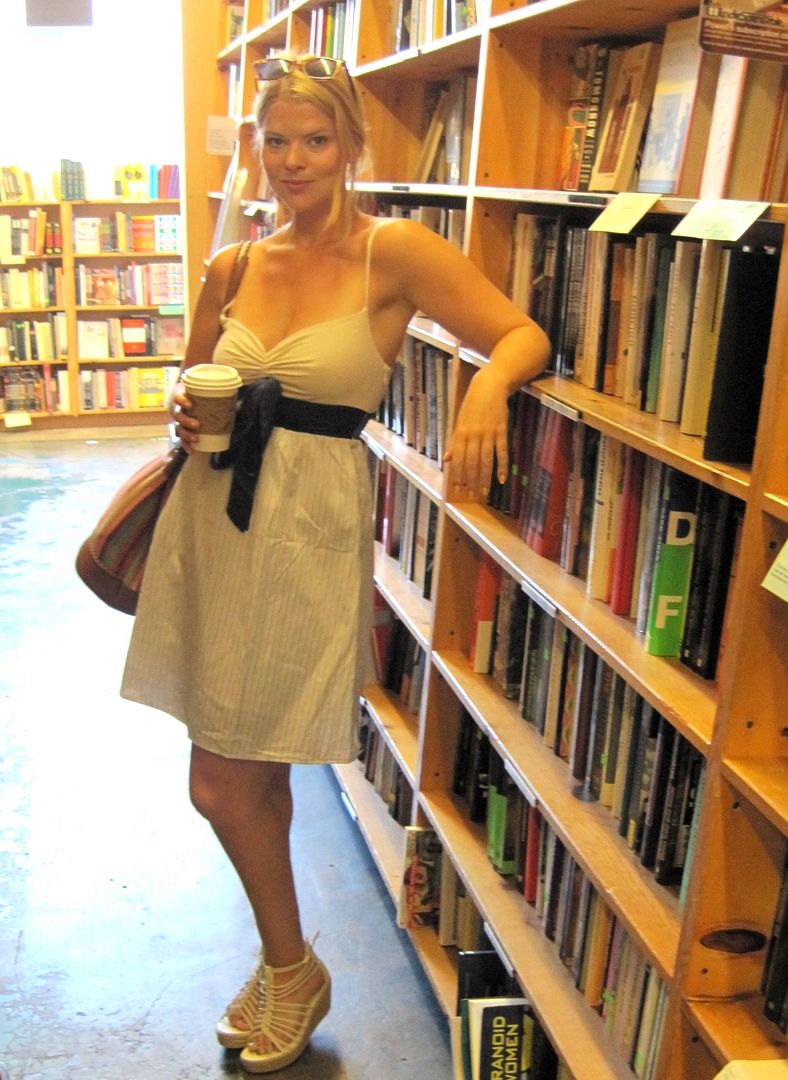 oh, hai folks!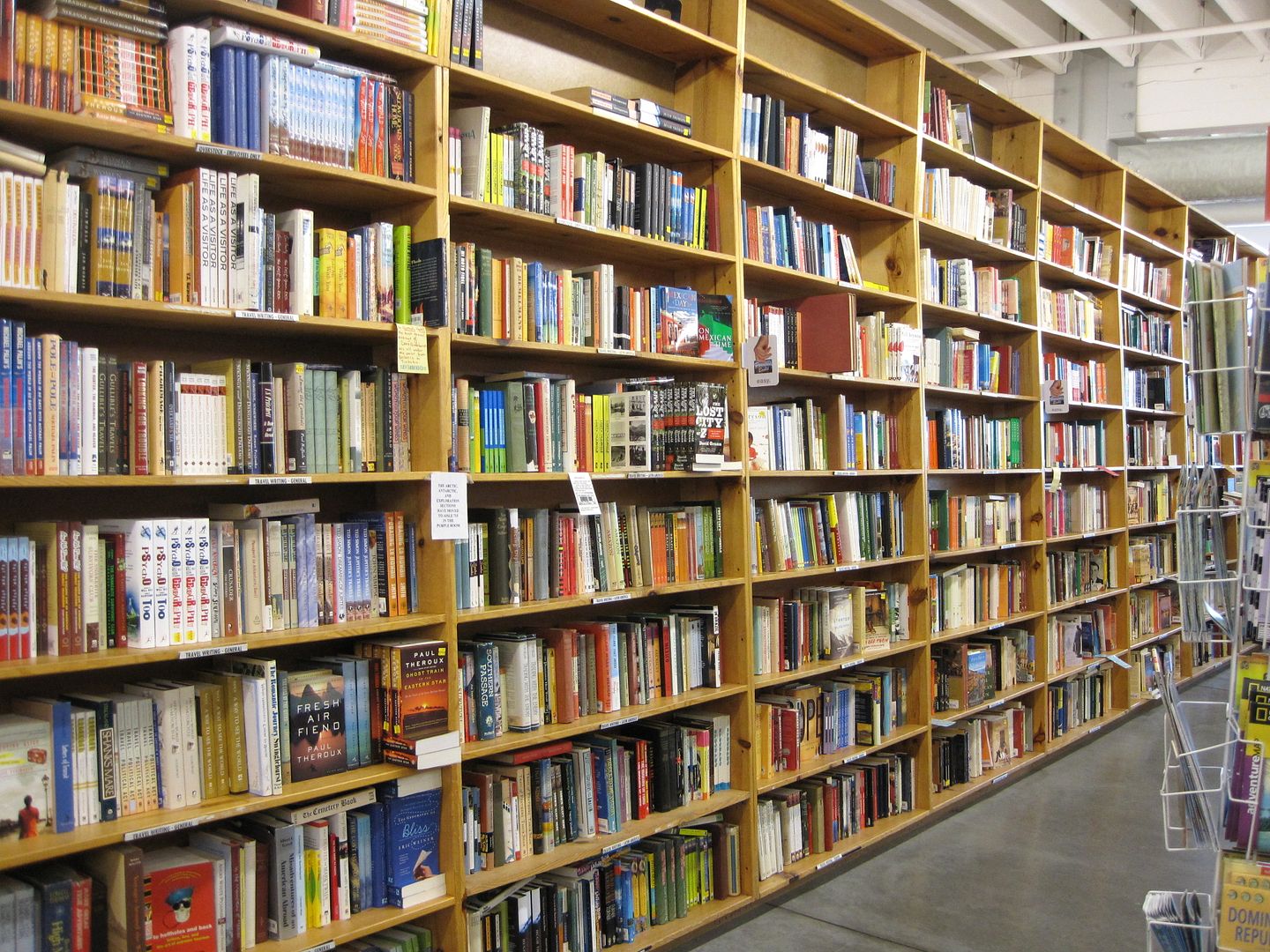 This row was just for travel writing books! Not even guidebooks (that was behind me) Gah, my head was spinning



Sweet cook book - bet most of the food is blackened and spiky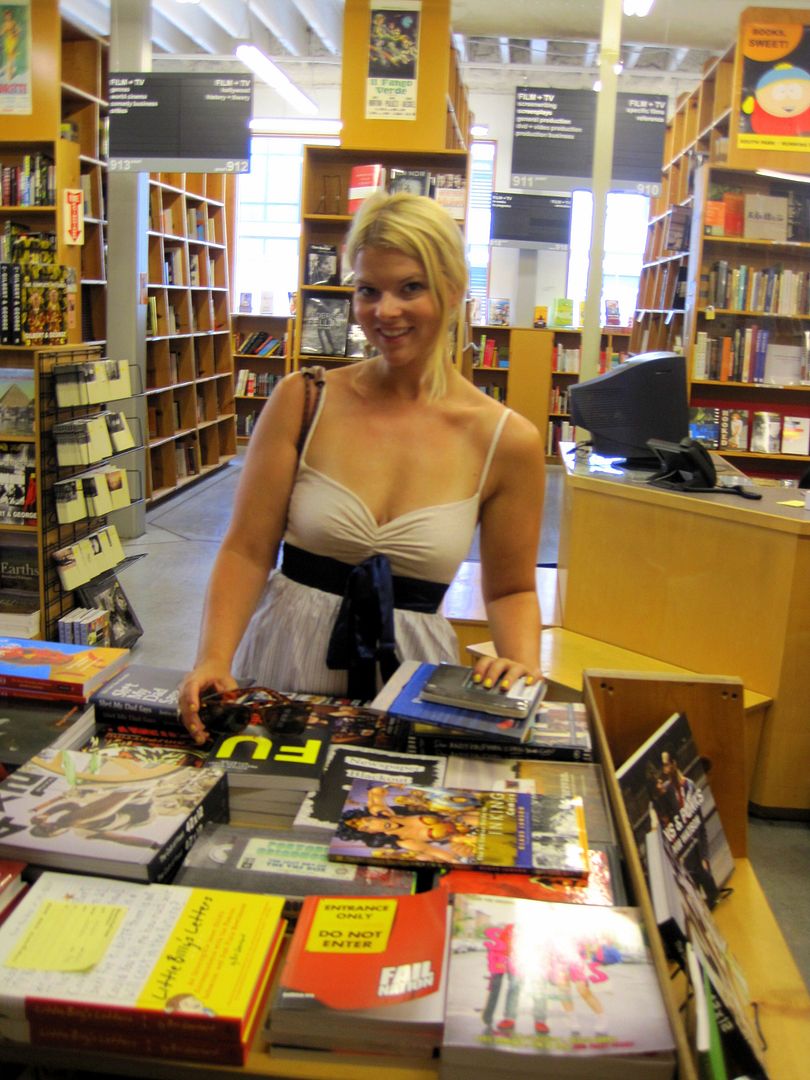 Here was the photography section...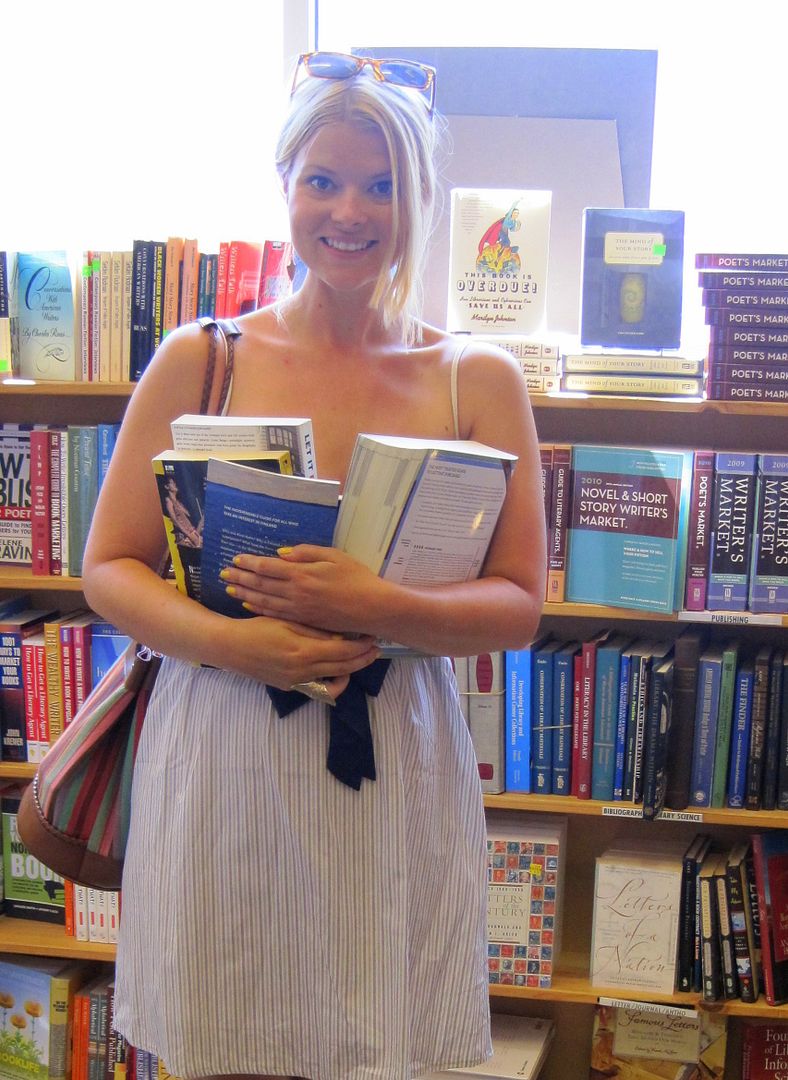 And of course the writer's section where I could have spent hundreds... the writer's!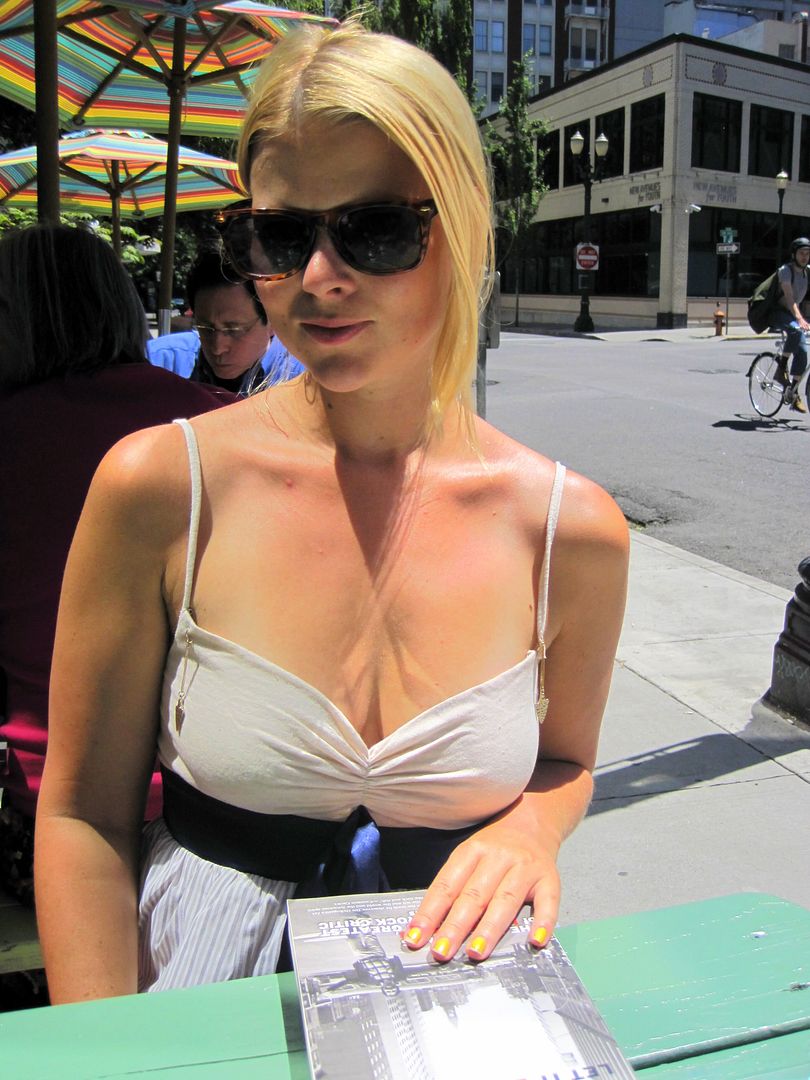 Ingenious use of earrings to hold my dress together... shhhh....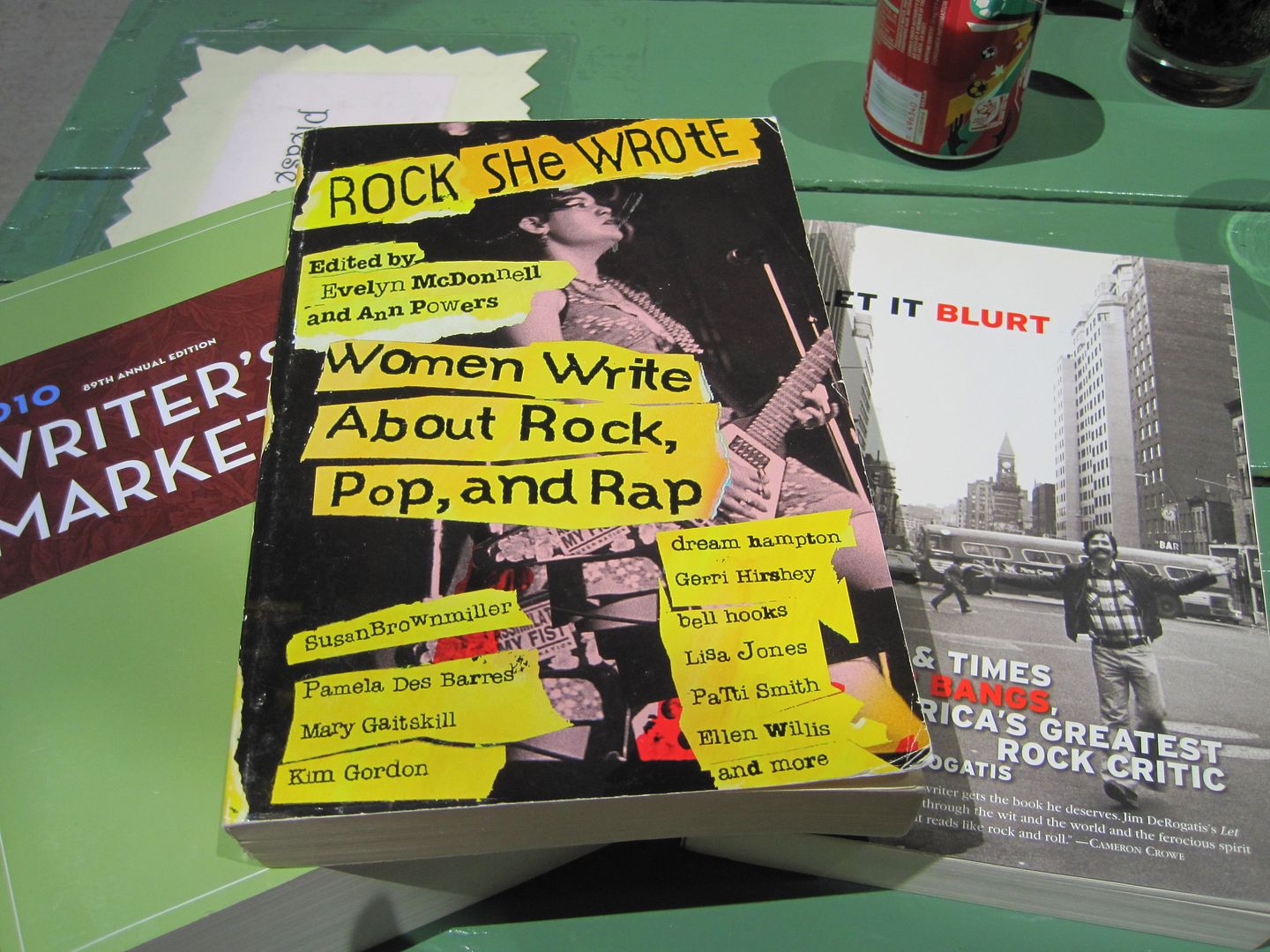 Some of my finds....