I wore this on our drive down to Seaside, Oregon. We stopped in nearby Astoria for some photographs by the water.
It was stinkin' hot that day yet incredibly windy which made my dress flip up at every given gust. Thankfully I had the foresight to wear a skirt underneath the dress for added protection.
It wasn't until after I had gotten dressed though that I thought, damn, this would have made a great outfit to wear to a music festival... maybe the jacket and boots would be a bit much for Coachella, but something in the Fall might be more appropriate.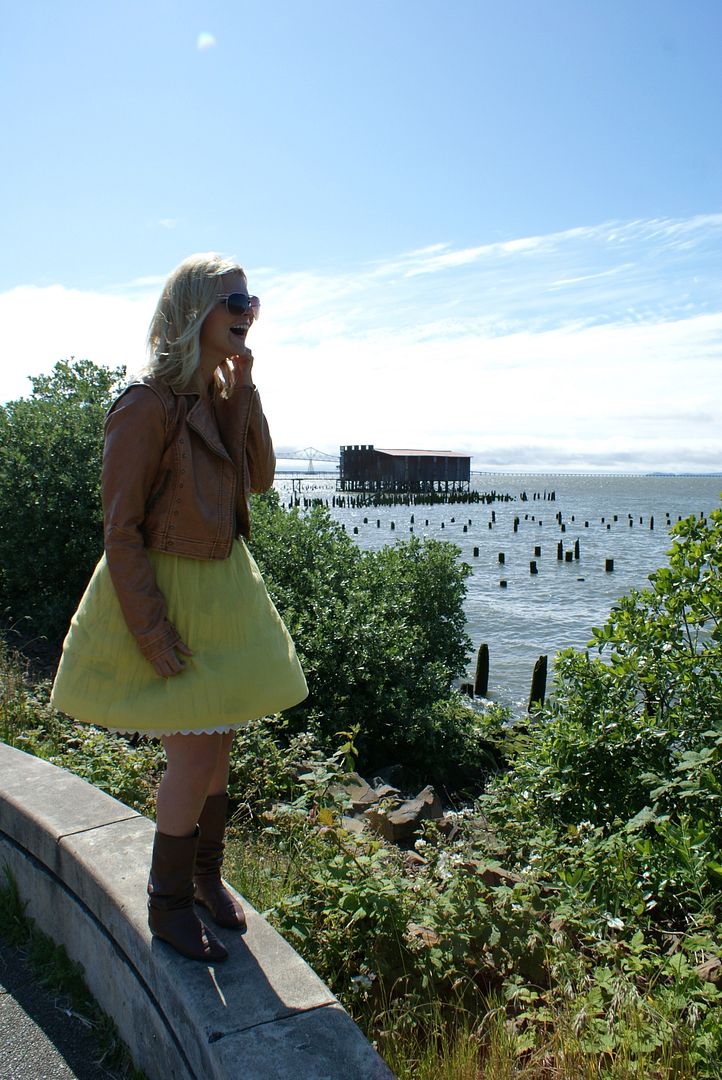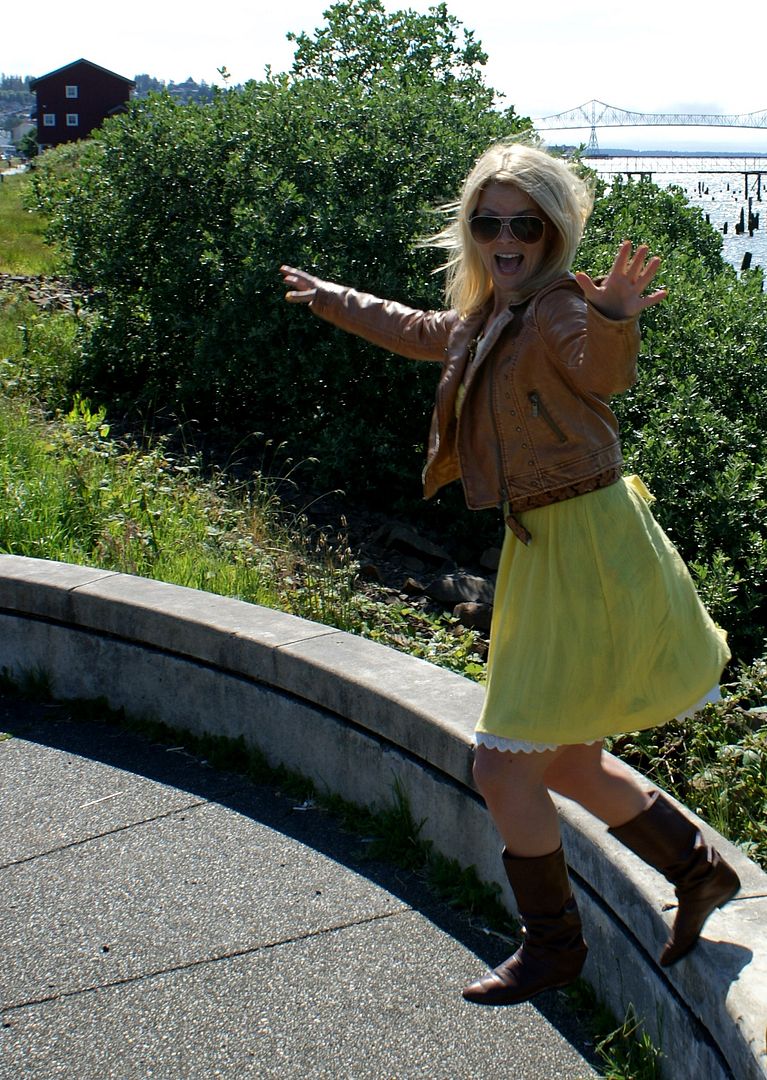 Dress: ASOS, Belt: Vintage, Boots: Vintage, Jacket: Target, Bag: Mango, Necklace: ASOS