Day three at the Coachella Valley Music and arts festival ** Caesers by (and in) the cold, cold pool *** Vintage dress *** First IN-AND-OUT Burger ever (amazing) *** Free beer in the lineup *** Art work *** Amazing performance by MUTEMATH *** Talked to Hot Shot the Robot *** Charlotte Gainsburg and her cool, French style and songwriting *** Watching Owen Pallet from the cool, dark Sensory 5 tent (mmm free gum *** People watching *** Sunny Day Real Estate *** Sore feet *** Found the margarita stand **** SPICY PIE!!! ***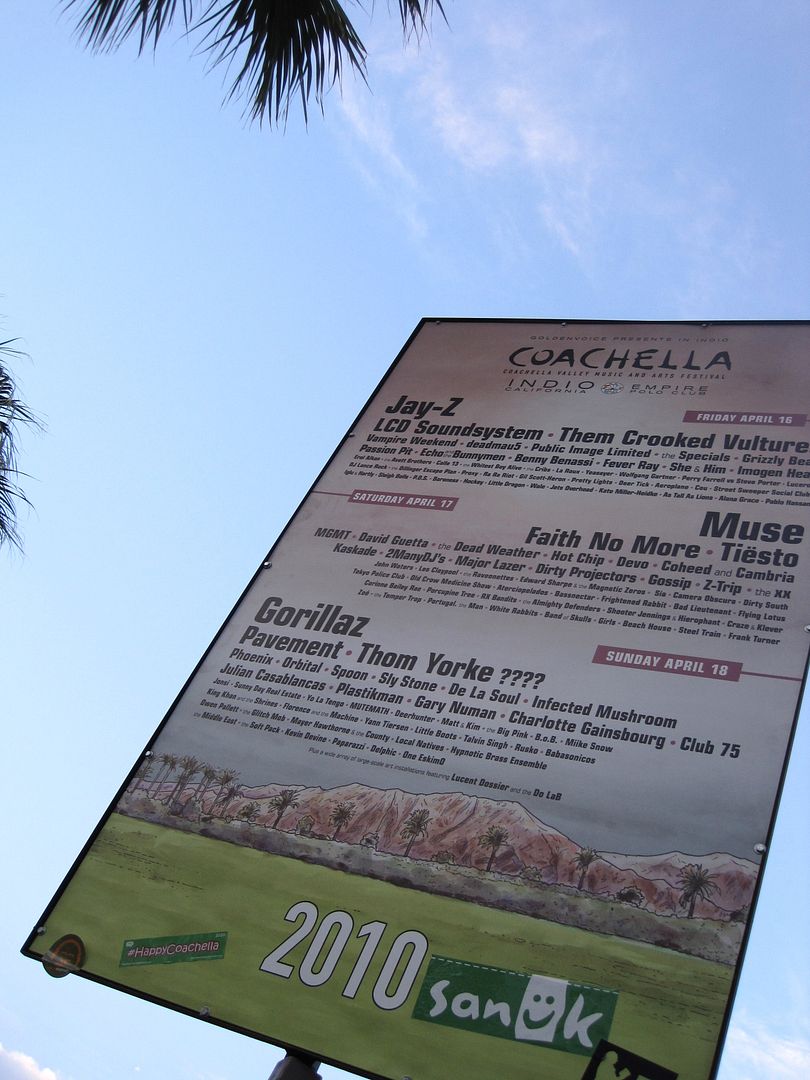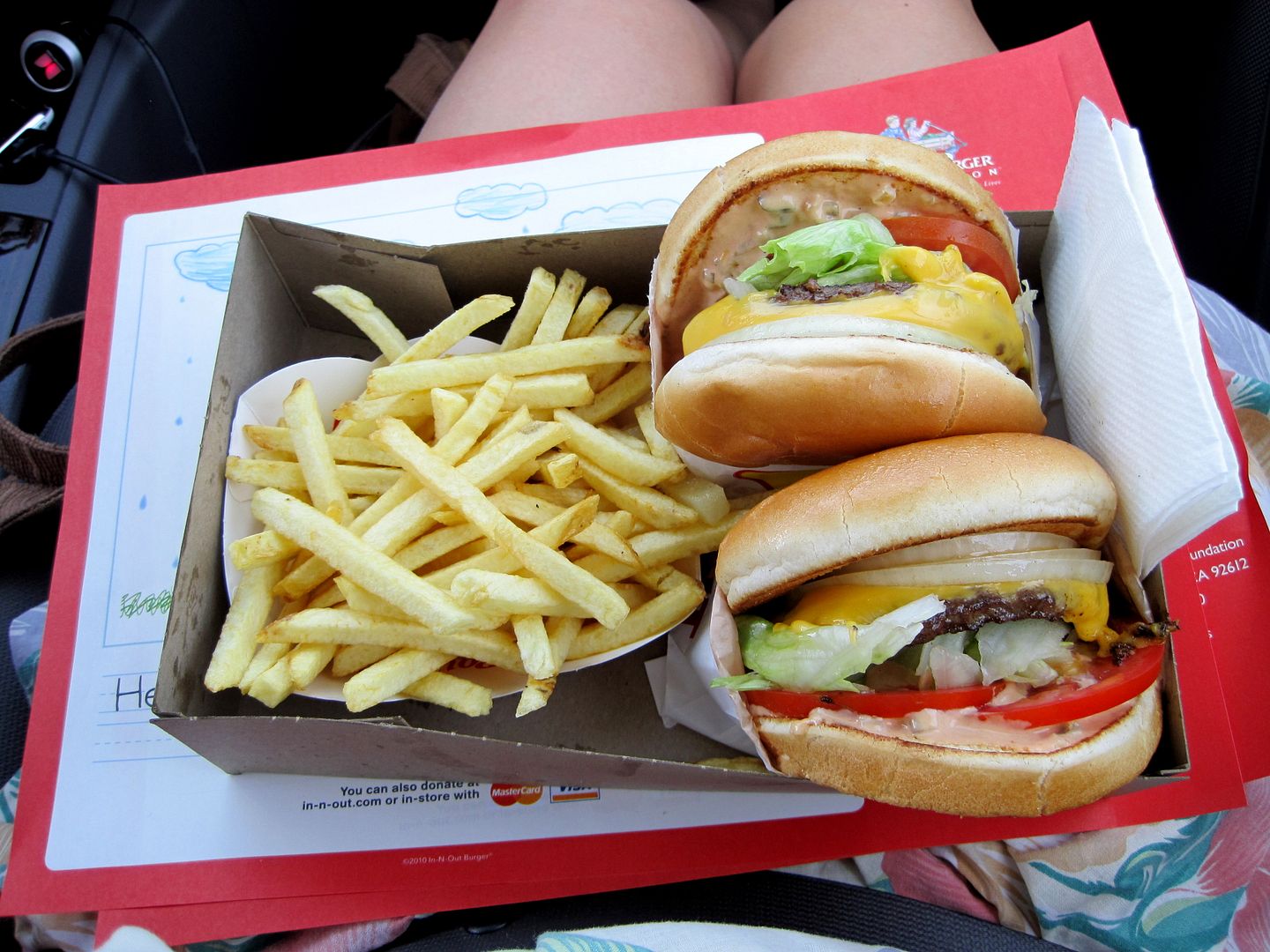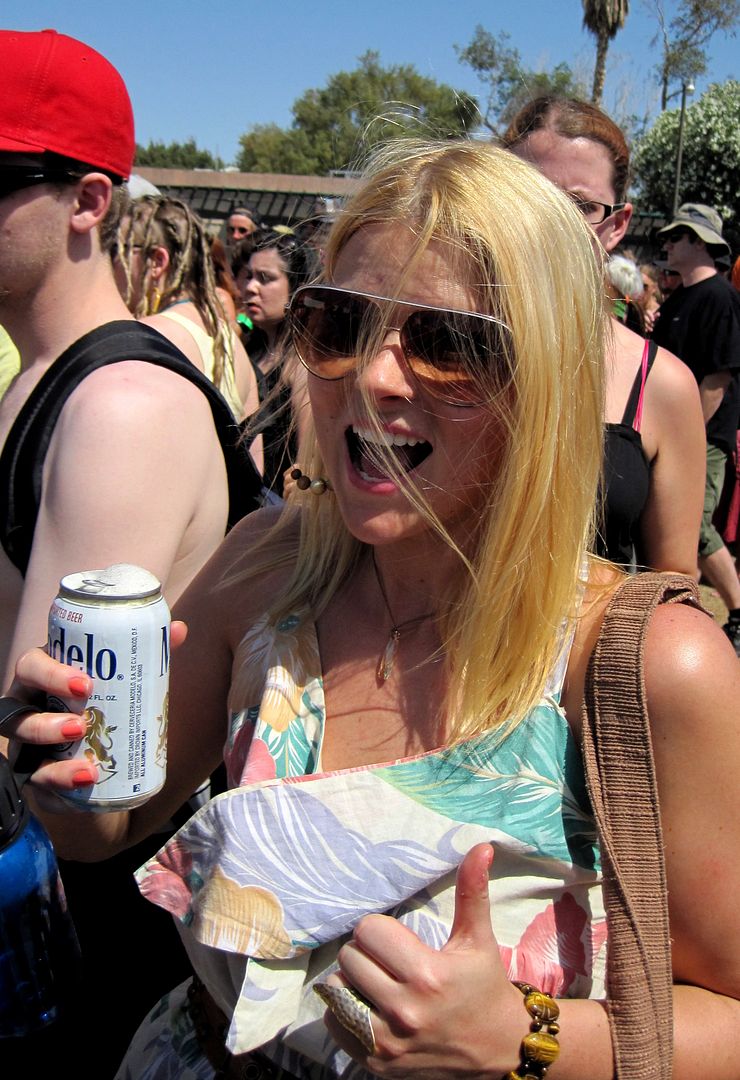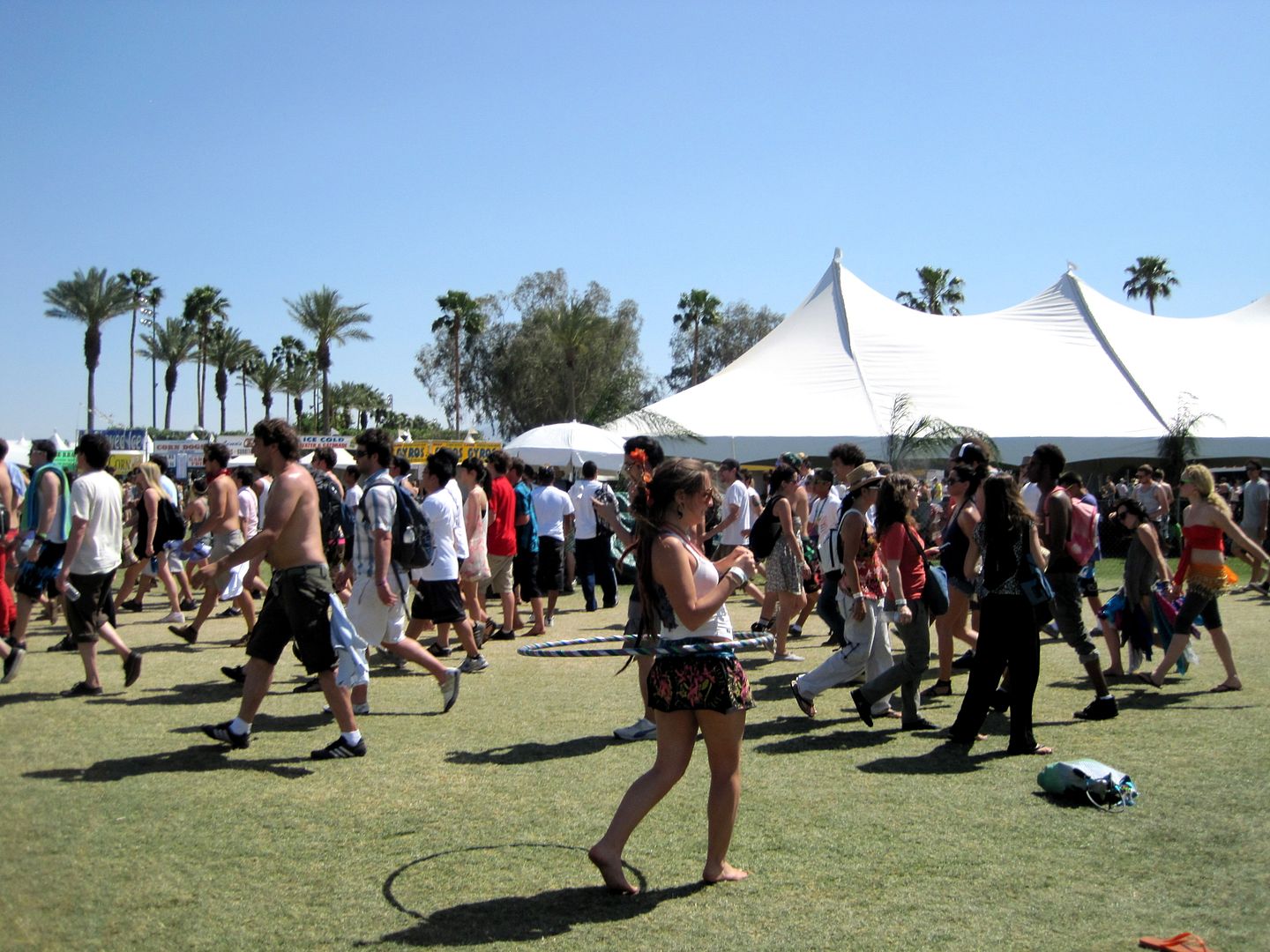 Mike Talks to Hot Shot the Robot - talks about sexual robot favours and crowdsurfing :)

MUTEMATH



MUTEMATH's amazing drummer... GET THIS... balancing on a drumkit held up by people in the crowd before...



JUMPING! Not just a Mike Patton thing :P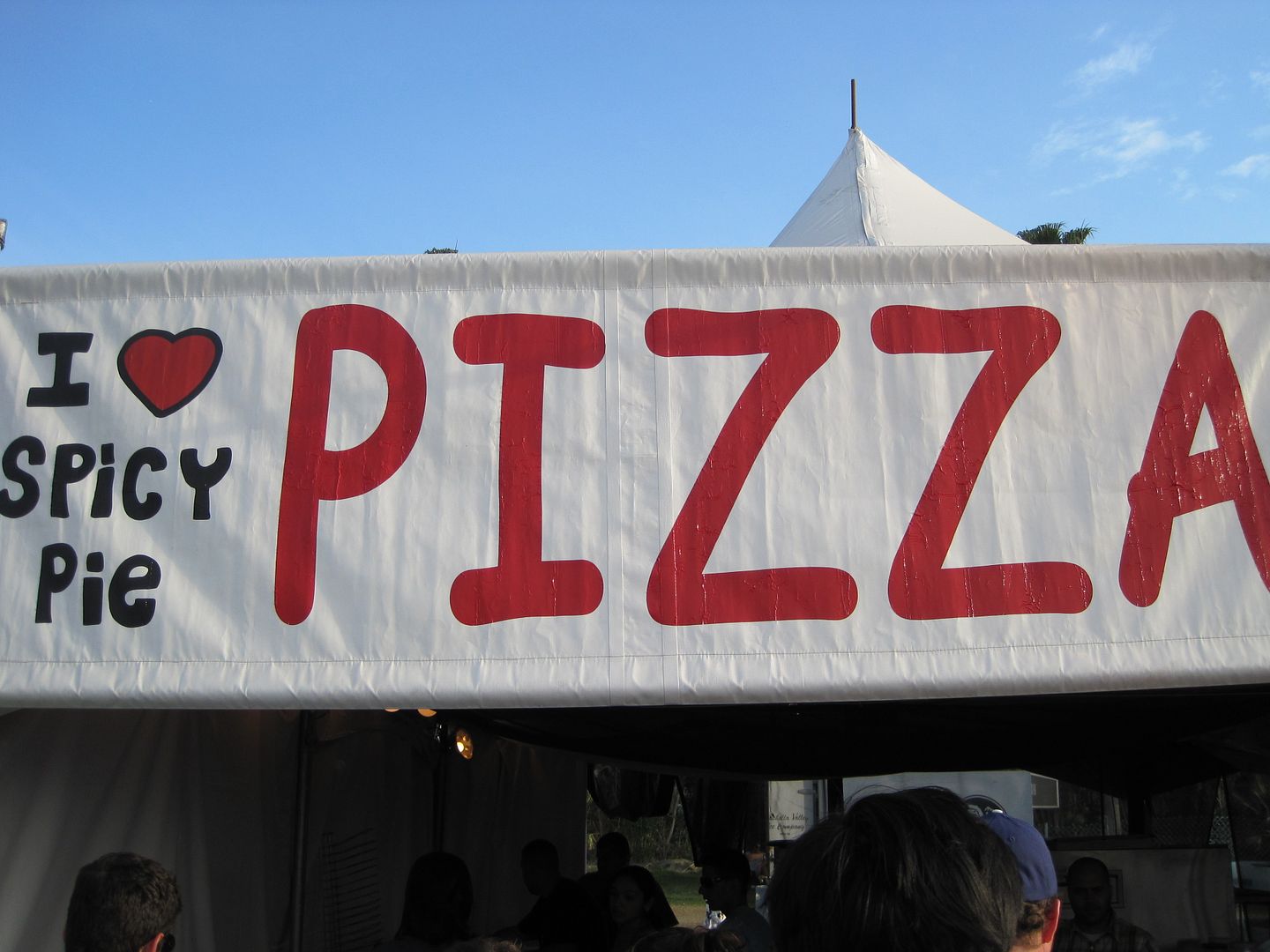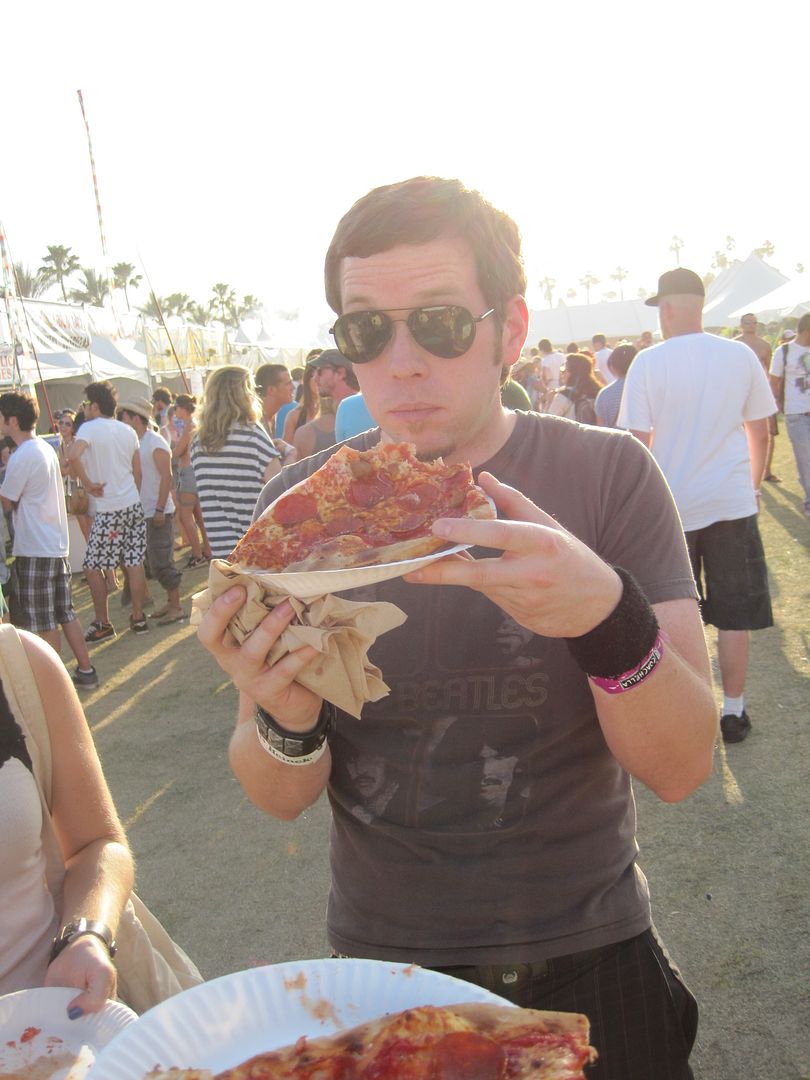 SPICY PIE



Charlotte Gainsburg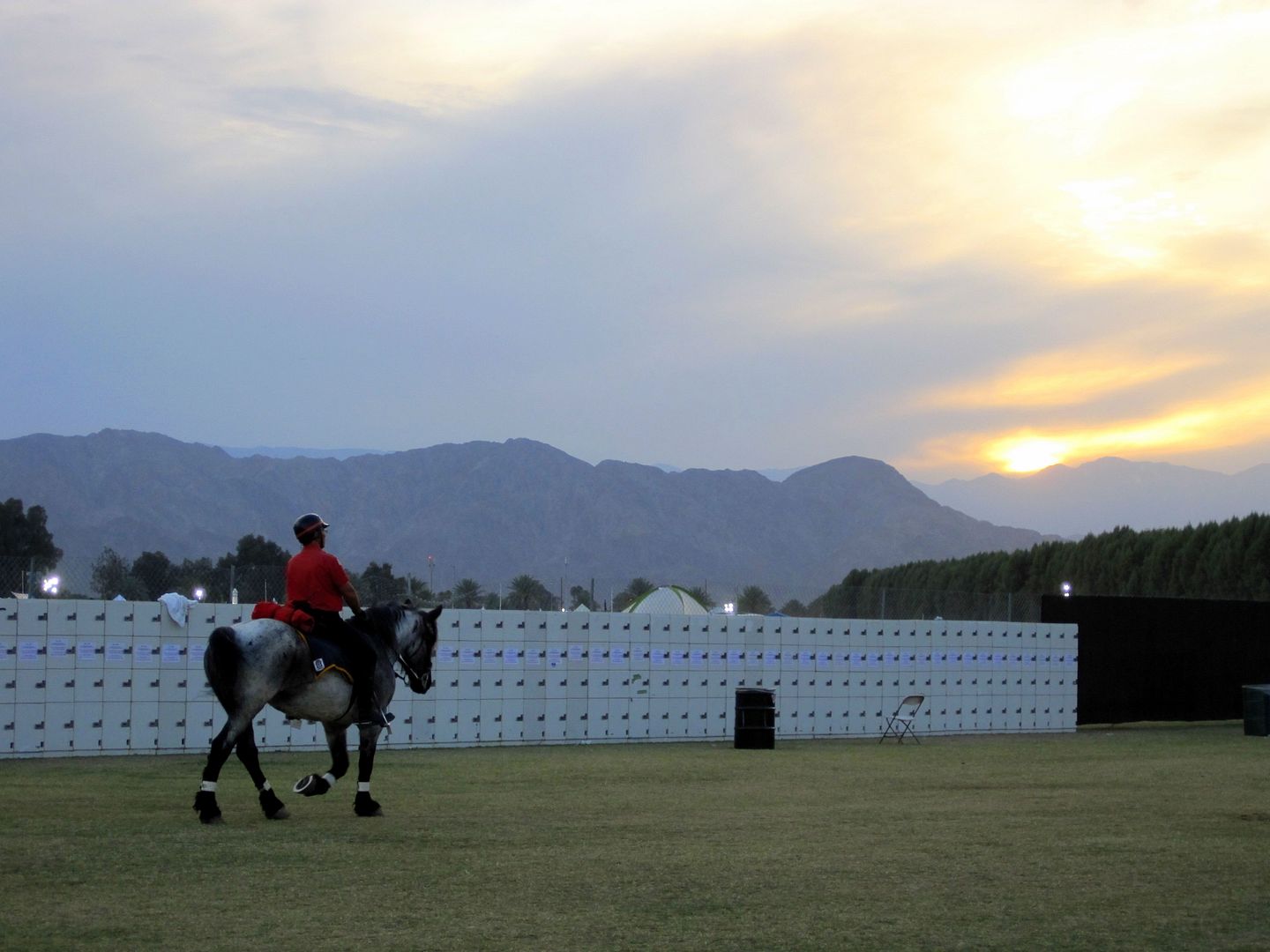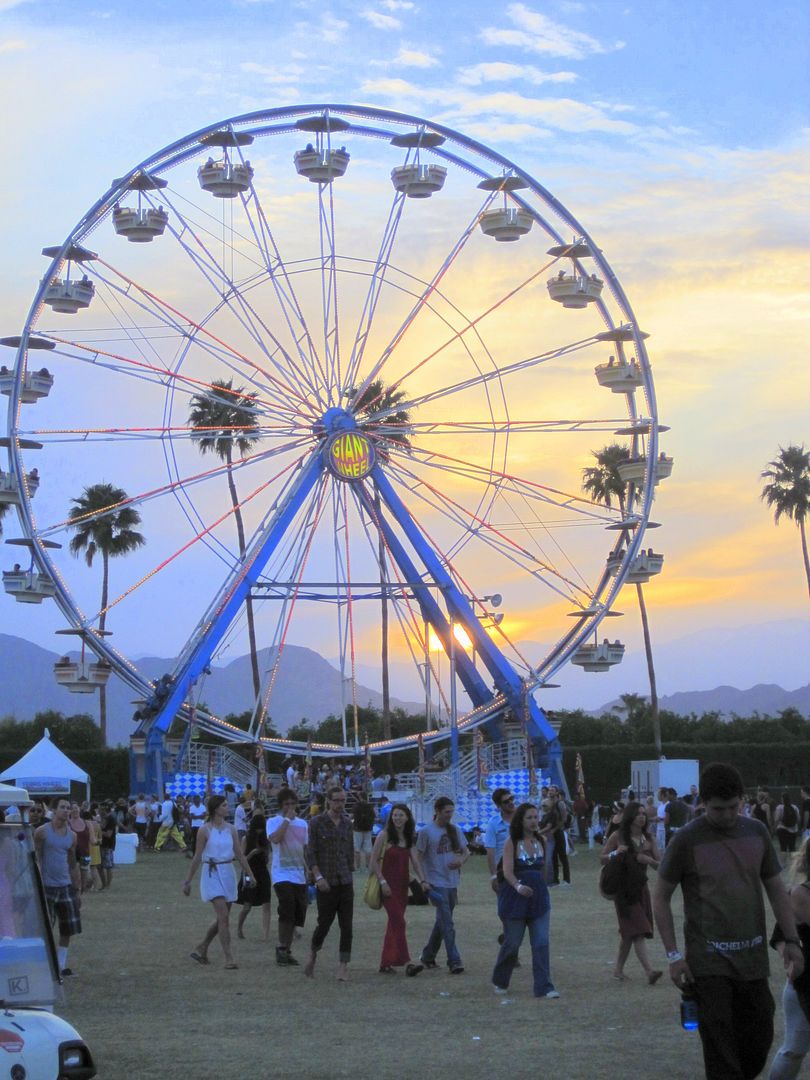 Sat down for an hour and a half to get a good spot for GORILLAZ (ended up missing Thom Yorke **** WAS COMPLETELY WORTH IT*** GORILLAZ was amazing *** Damon Albarn was a giddy little conductor up there *** Little Dragon and the slightly senile Bobby Womack OWNED it *** Considering how the Icelandic Volcano prevented Most Def, The Hypnotic Brass Ensemble and half of their crew from performing like they were supposed to - show was BRILLIANT *** The most FUN concert I have EVER BEEN TO *** Couldn't stop smiling :D



Gorillaz Camp - these people had been there for HOURS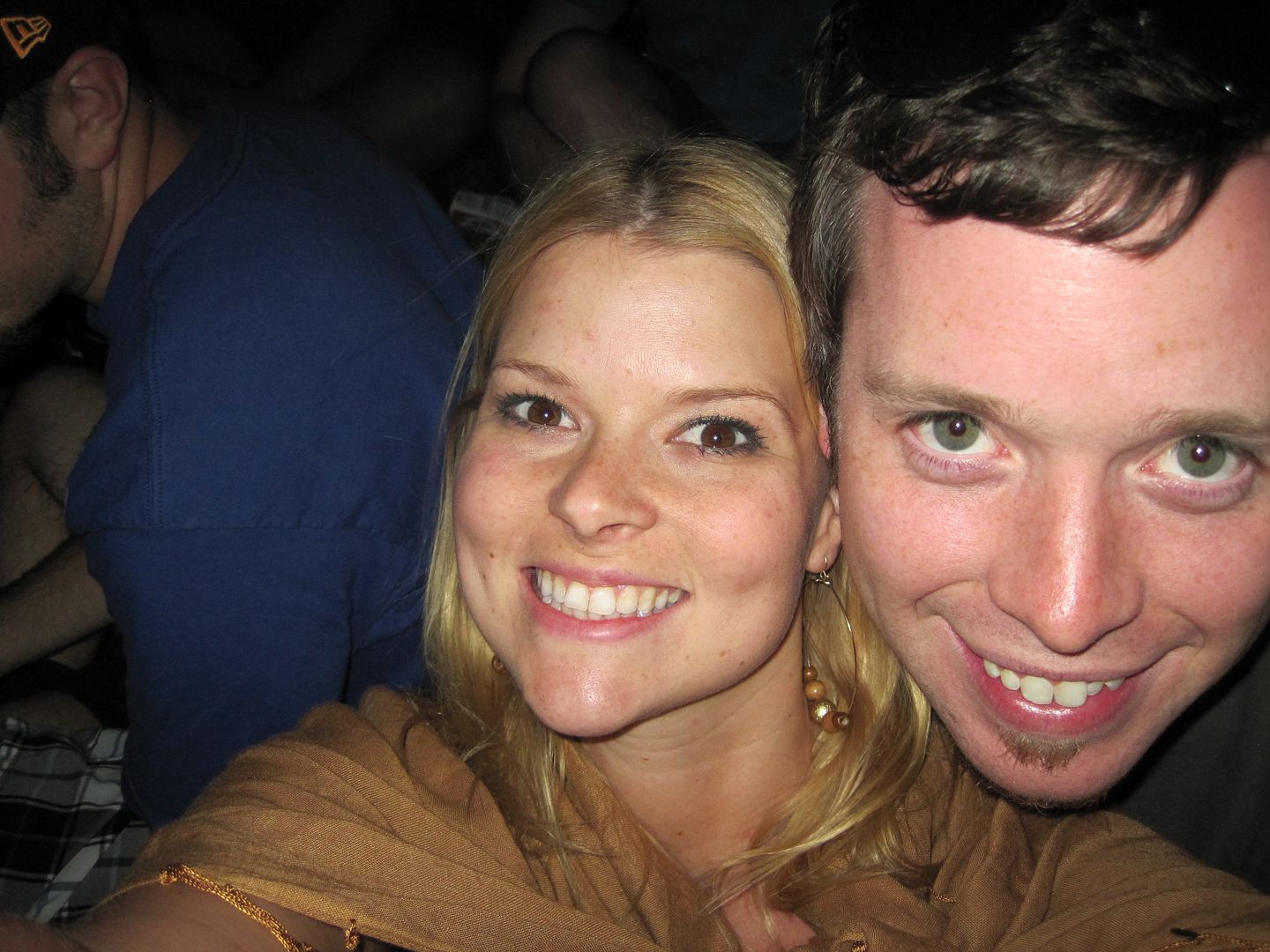 Us goofs at our Gorillaz sit-down, packed in like sardines but happy as clams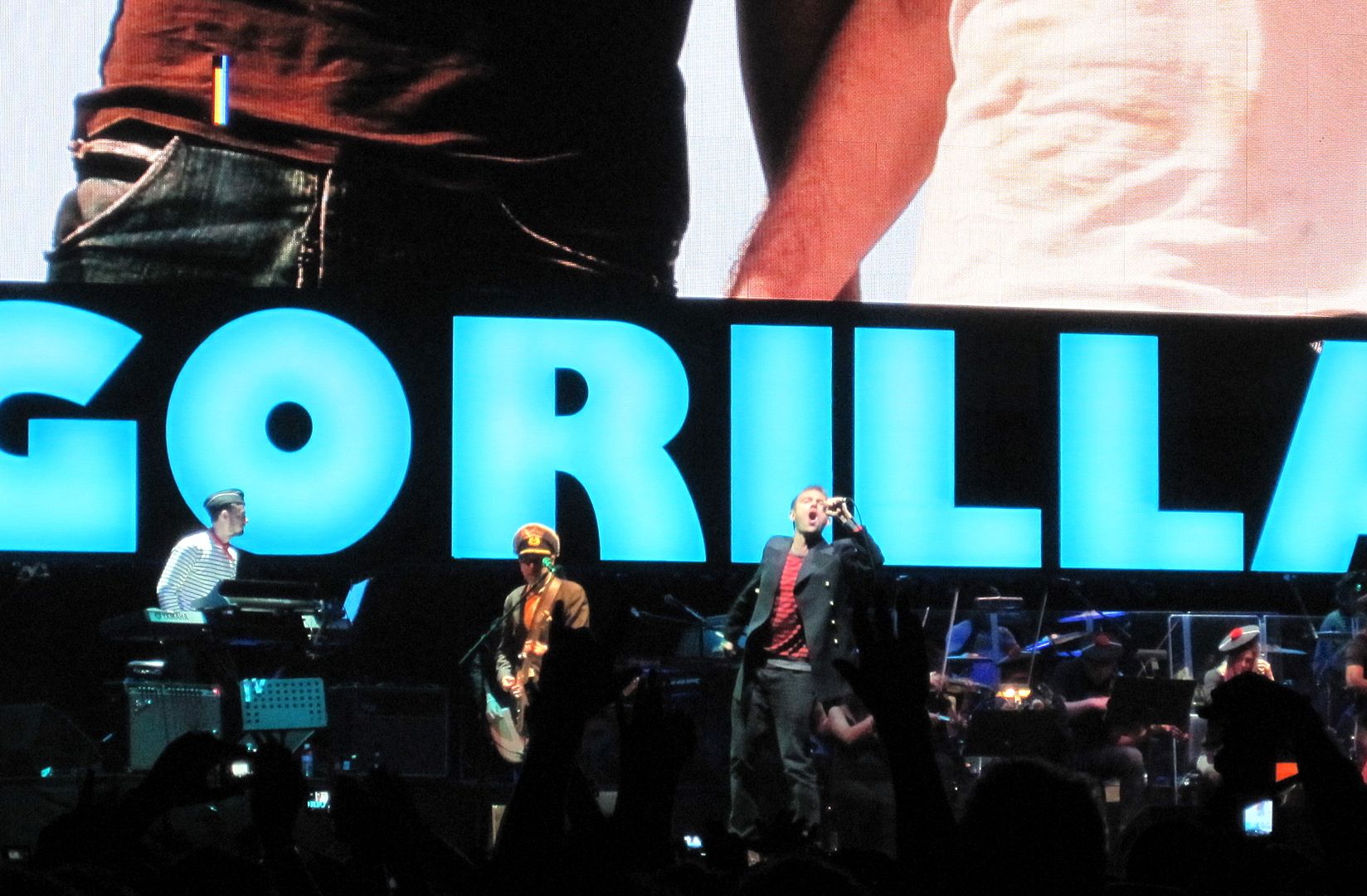 Albarn joined by Mick Jones and Paul Simonon of THE CLASH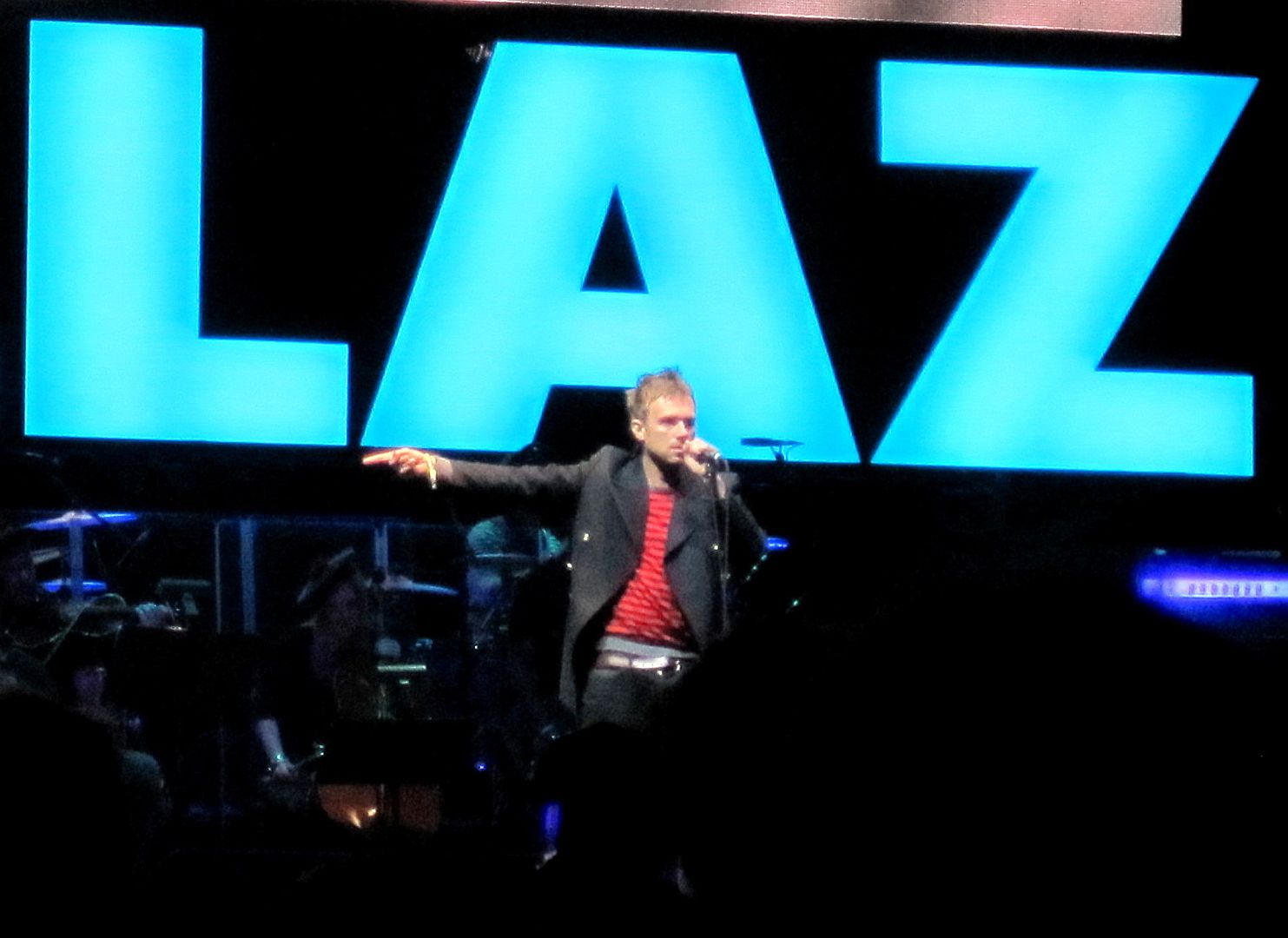 Last Living Souls



On Melancholy Hill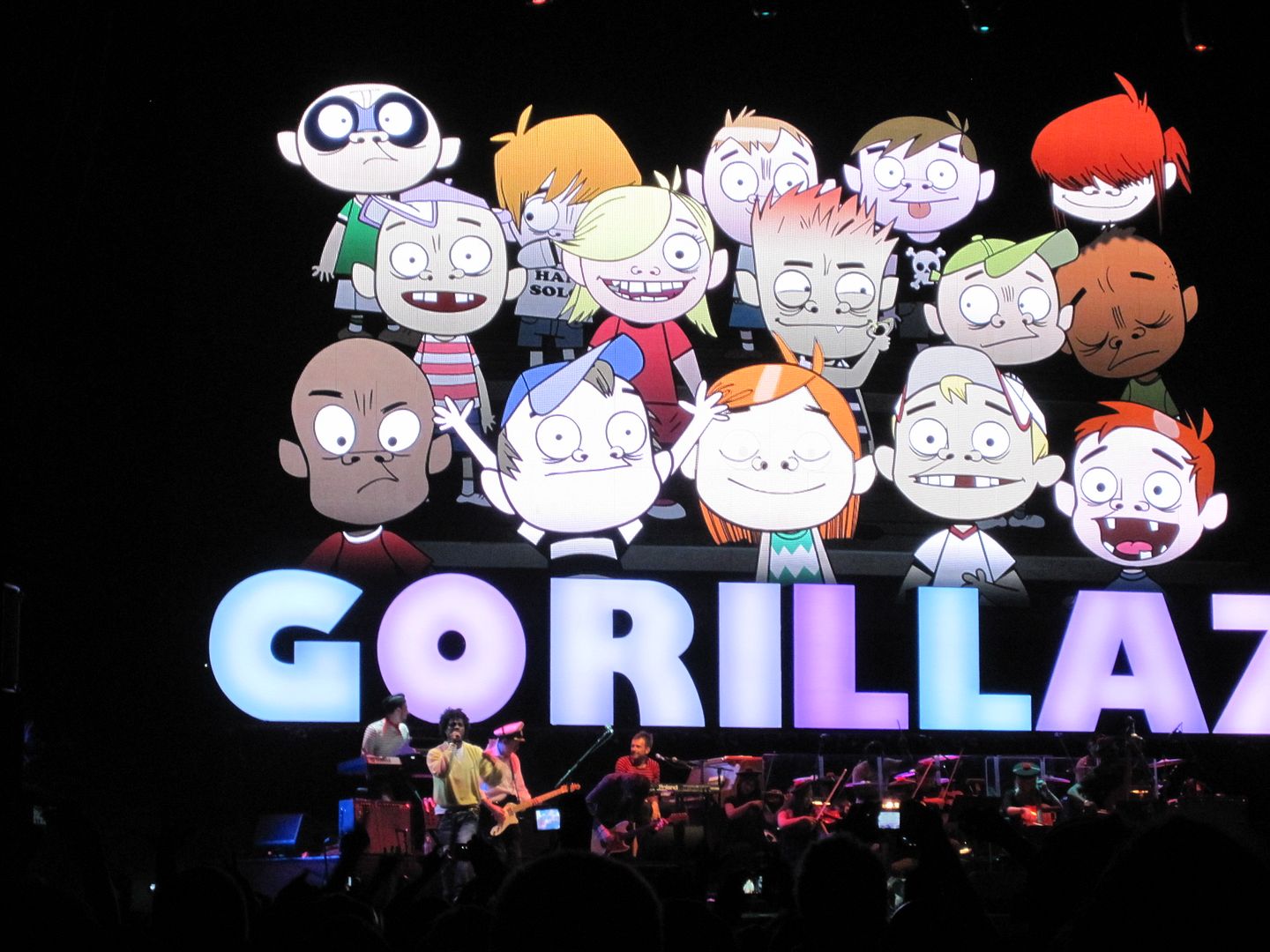 Dirty Harry with Bootie Brown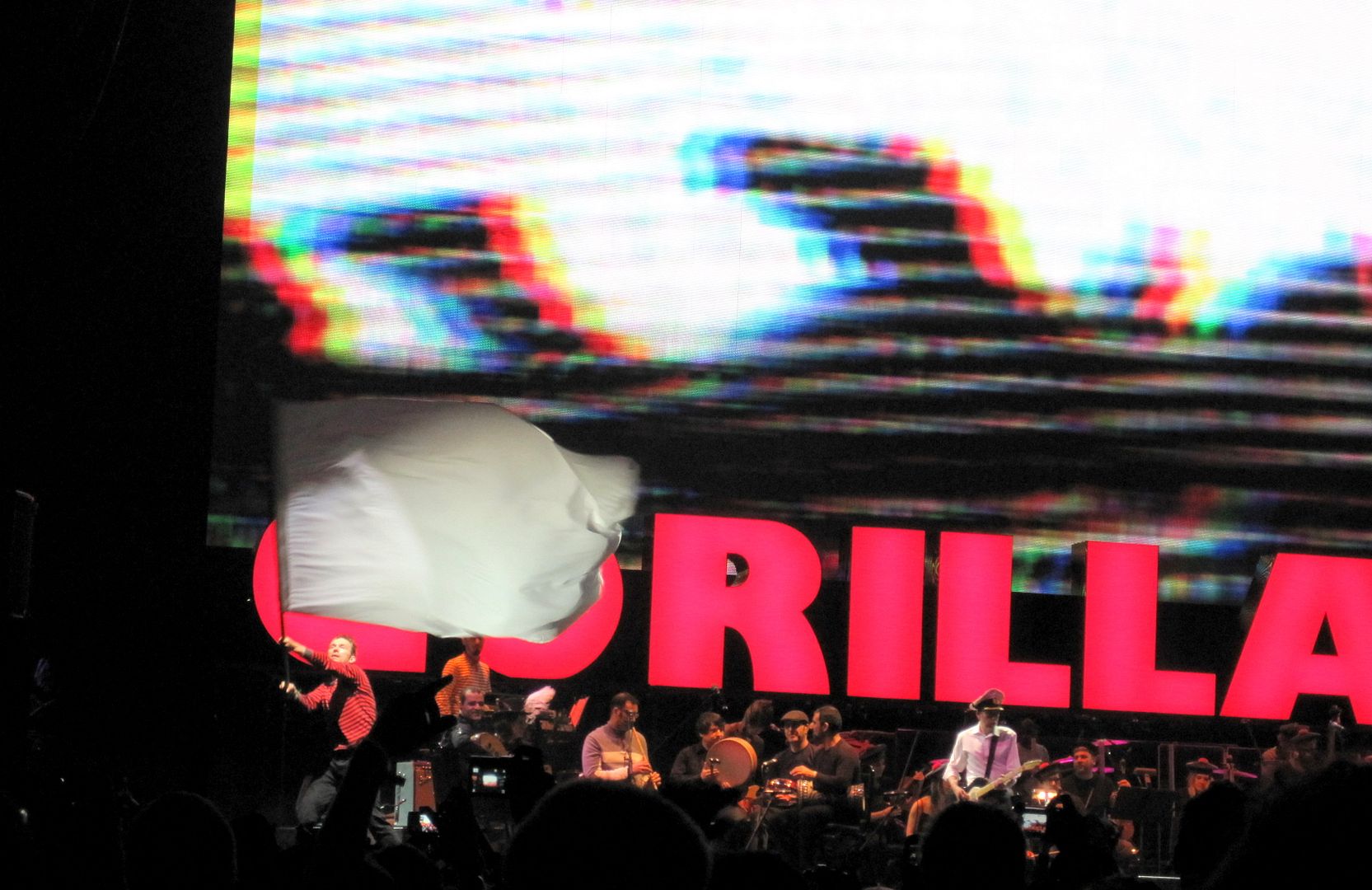 White Flag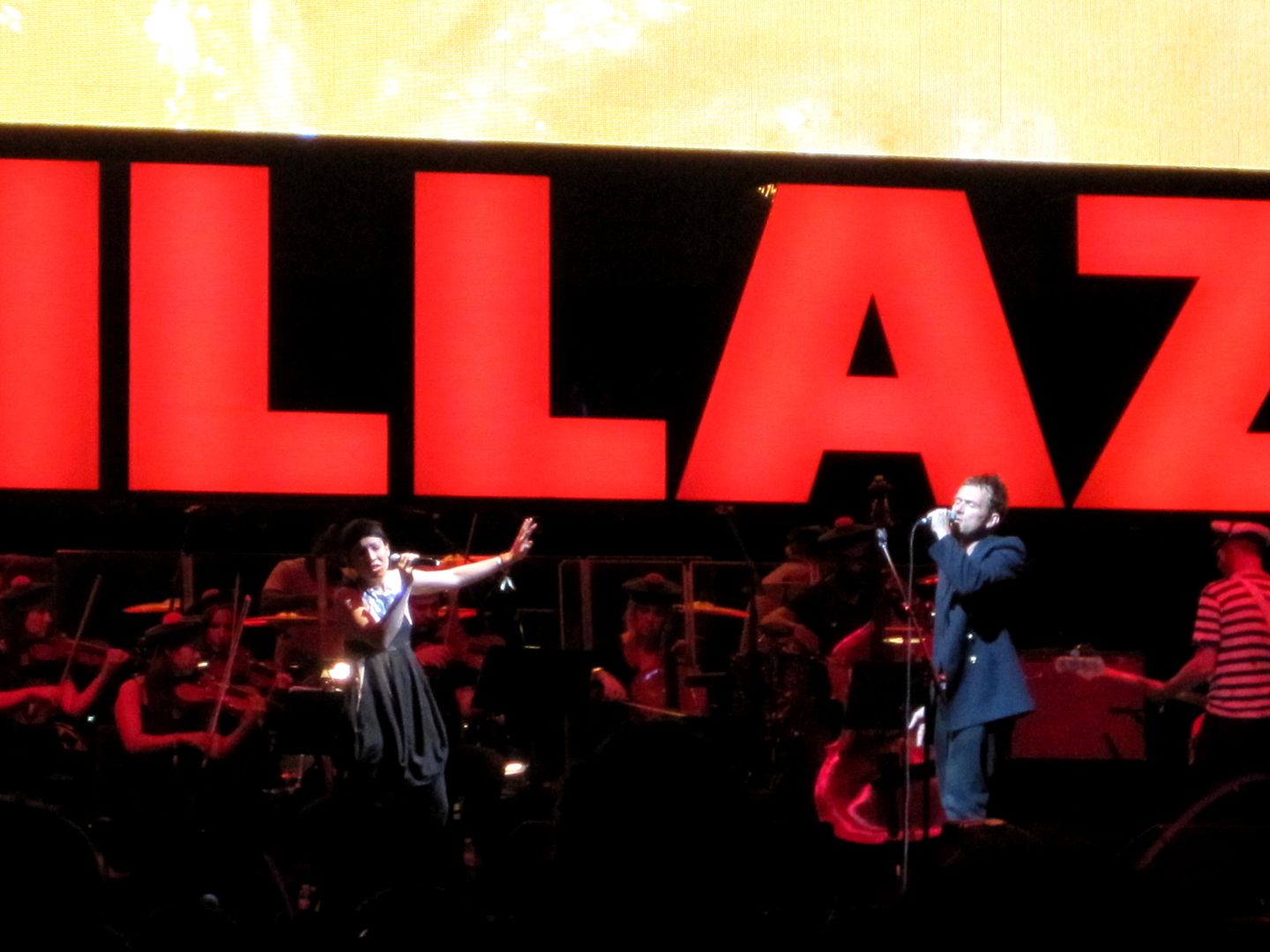 To Binge (with Little Dragon)... come on Yukimi, make eye contact with Damon!



Superfast Jelly Fish with De La Soul


Empire Ants with Little Dragon - love how into Damon Albarn gets from the piano :P

Ended on a weird sad note with Cloud of Unknowing ... but was actually a perfect, strange end to Coachella.




No one wanted to leave. No one could believe it was all over.

And for us... there was to be no sleep that evening, or the next day. We got in our car and drove to San Francisco. More on THAT epic journey later.