The winner of the ASOS tangerine dress: ANNIE SPANDEX! Congrats girl:) I'll try and get in touch with you!
Don't worry everyone, I'll be doing another giveaway soon!
OK, I feel like this post is kind of a cop-out - You seriously would NOT believe how much my life has done a 180 in the last two weeks.
It all started with getting my citizenship to Finland and then hanging with LCD Soundsystem backstage... the two incidents happened on the same day and though they weren't connected, they kind of are the two catalysts that made the last two weeks so unbelievably exciting and LUCKY for me.
As I just receieved ANOTHER good piece of news last night, I'll have to go back and rewrite my original post. But I promise you I'll fill you in on all the fun very soon. In the meantime, I have been talking about it on my Twitter (www.twitter.com/wanderlustingkh )
All righty, got get a post out there about my boyfriend's band's last show.
It was really, REALLY sad for me and for their friends/fans that this wonderful band had to come to an end. I understand how hard it is to keep a band going - you're like in a relationship with 4 different people! And these people at times have different wants and needs. So, naturally, some good things must come to an end but even though The Saints Collapse has, well, collapsed, I know that all members will go onto bigger and brighter things - my boyfriend included.
Highlights of this show were how many rad covers they did. Someone (well, singer's bro) yelled "PLAY FAITH NO MORE!" and then I yelled "DIGGING THE GRAVE!" and voila, they played their most excellent cover of the song. I loved that Jesse the singer just happened to be wearing the same kind of gloves that Mike Patton is wearing in the video at some point.
I did shoot footage of them playing the song but sadly I did it with my iPhone and the sound didn't really work. DID get footage of them covering Gorillaz FEEL GOOD though!
I also loved how the crowd got so into certain songs of theirs, like Redeye which has garnered a lot of attention over the years. Sigh. Again, makes me sad to lose this band (which I would have listened to even if my bf WASN'T in the band - TSC was the perfect combo of my fav bands: FNM, Queens of the Stone Age and Smashing Pumpkins). It was also sweet to see so many people congratulating the band after the show, tons of people just coming up to them, so sad to see them go. Double sigh.

Digging my Cuff



Friends, Fans...



Never got so many comments on my ASOS skirt before! Gals and Guys just loved the green!



Sad little groupies... we don't look it, but we are :(



Checking lewd text messages during songs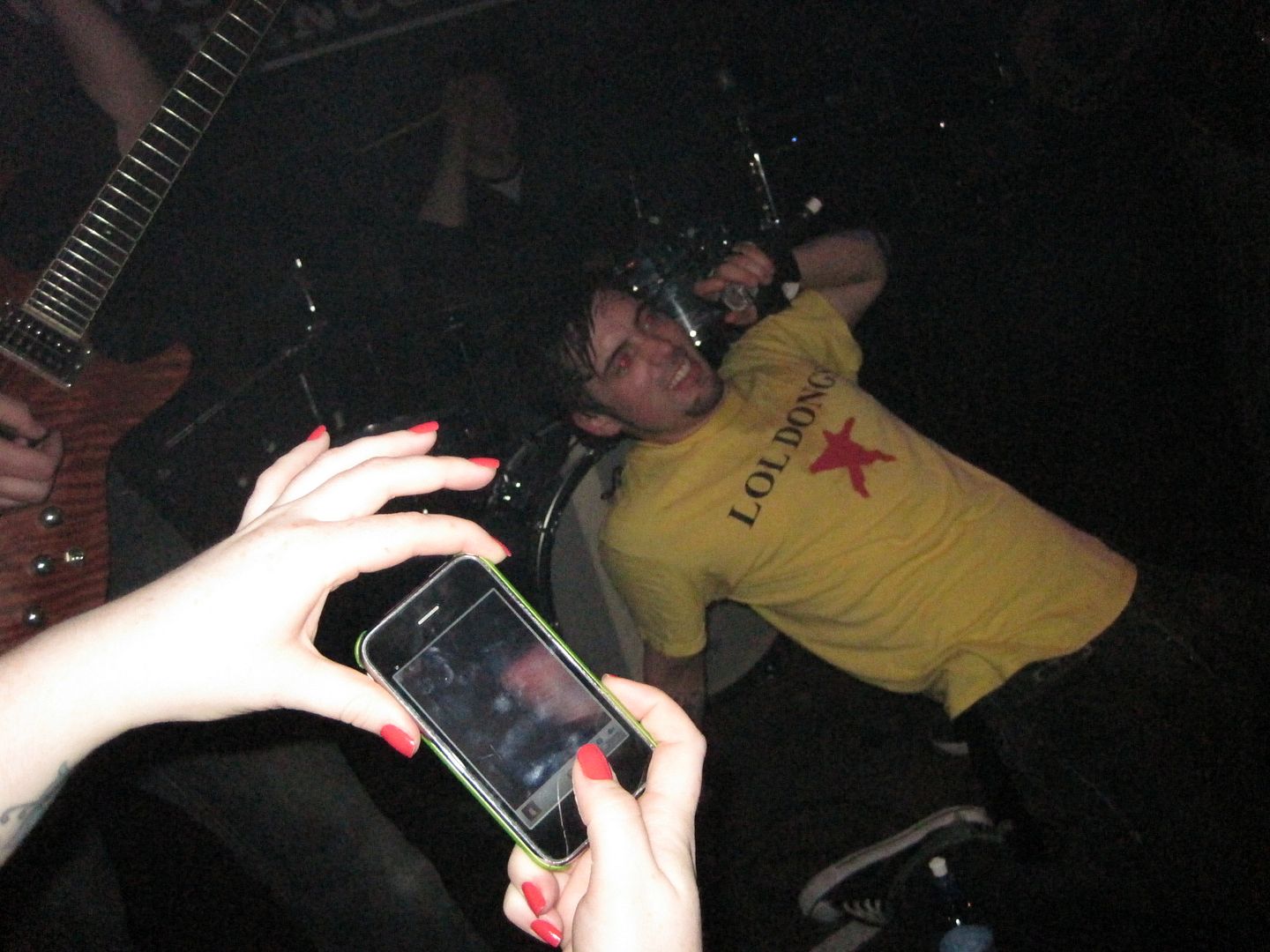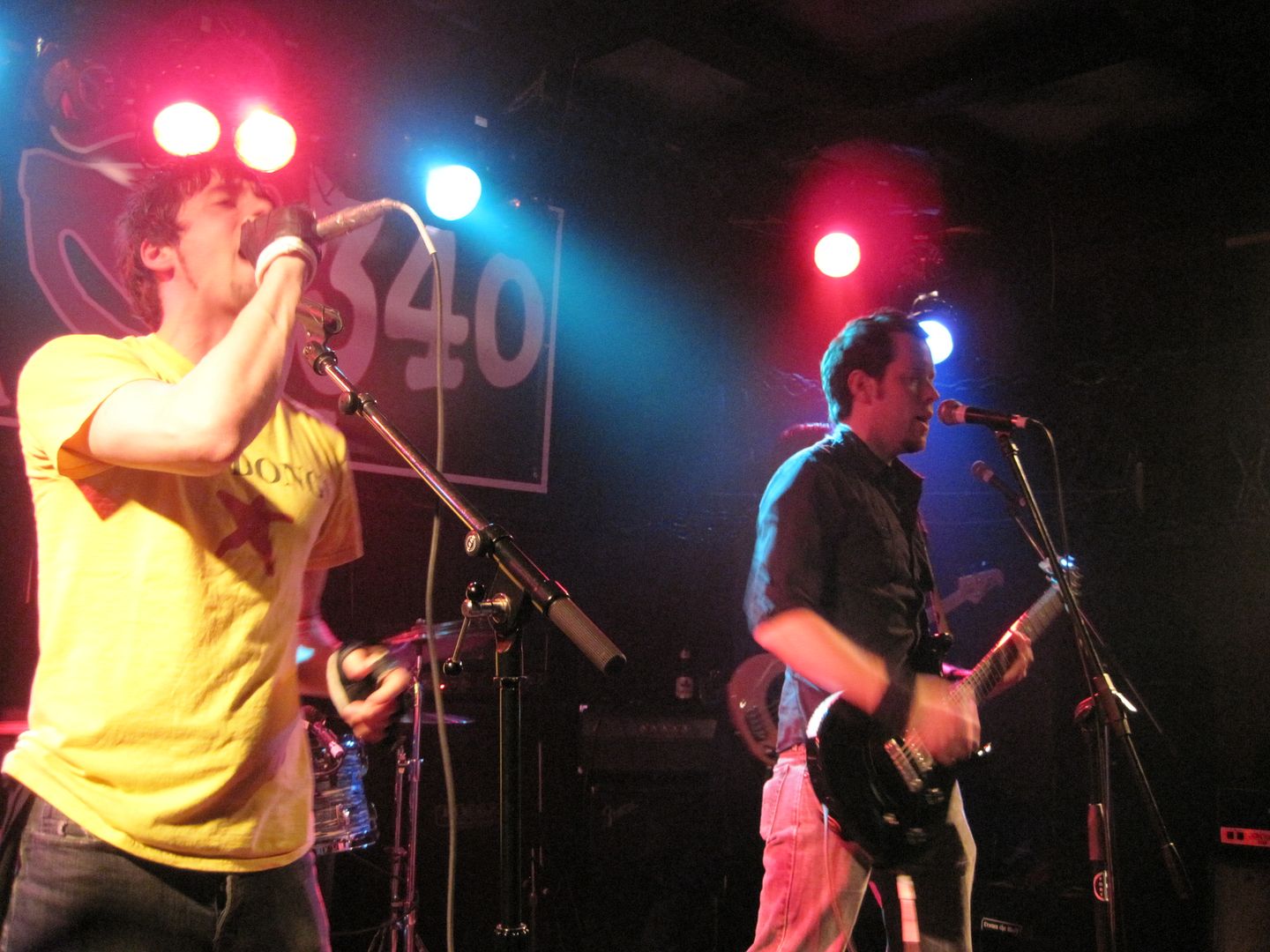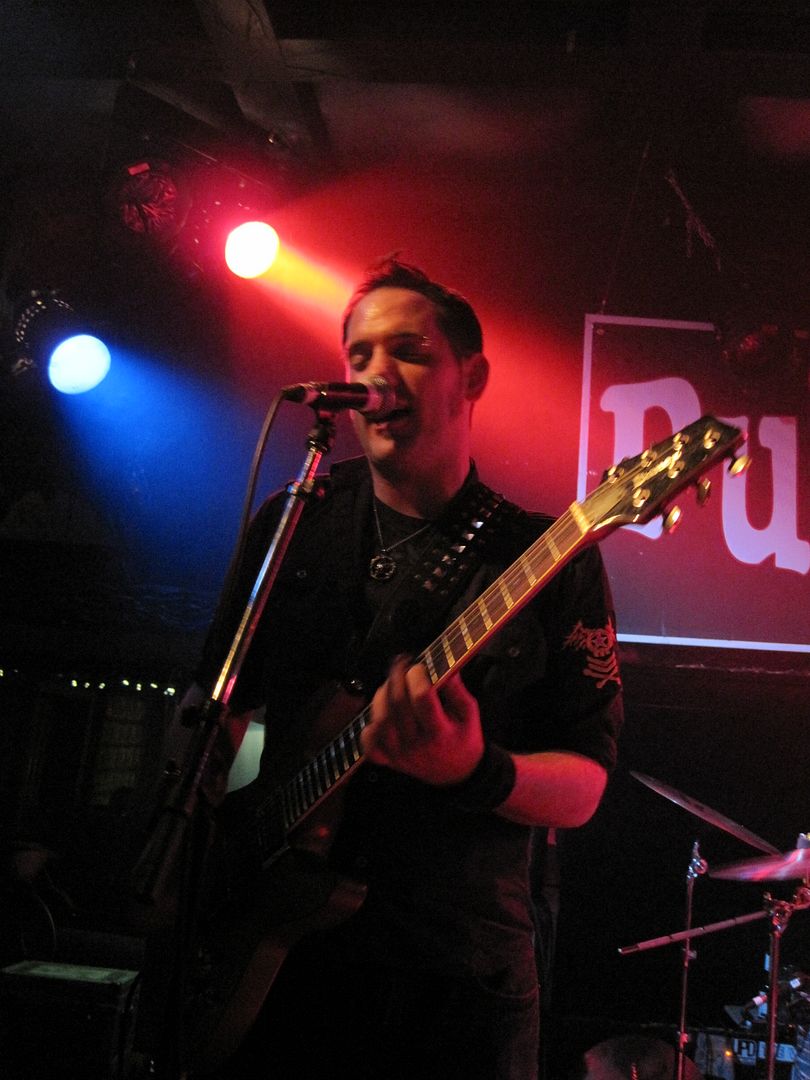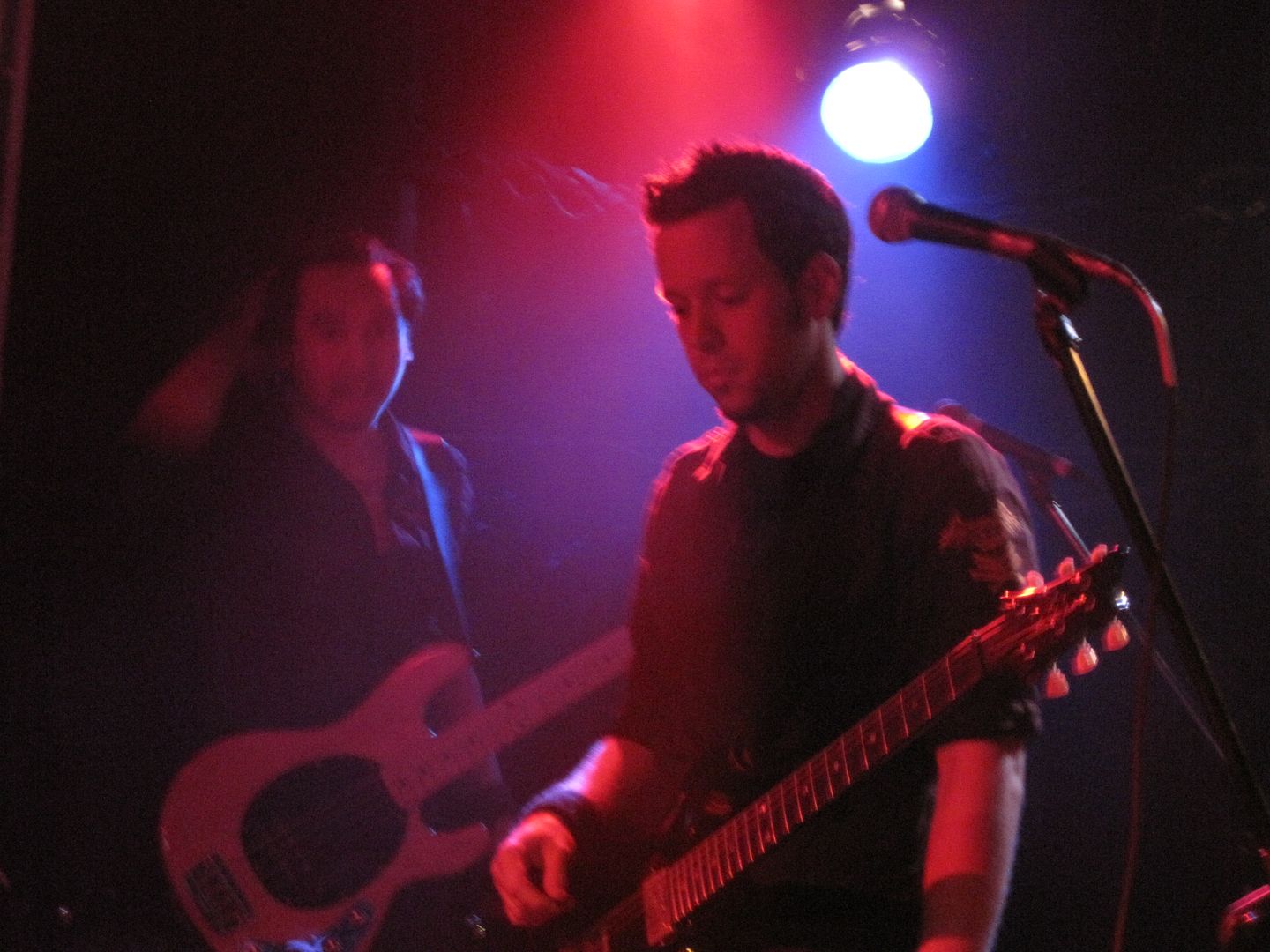 End of show sad face (apparently he was just angry that his guitar kept stuffing up. Sure, sure sweetie, we believe you).



Scored the setlist! (made funnier since I'm pretty sure he wrote it on my paper)Not listed: Digging The Grave, Working for the Weekend, some At the Drive In song...



OH BTW - Still selling my stuff via the blog until Wednesday, then it's all going up on Ebay! Buy through me now while you still can!!! CHECK OUT THE POST BELOW!!