When I was a child, I didn't really have a special "blanket" that I carried around, nor did I have a certain stuffed animal that I had to have with me everywhere. Sure, I had them but nothing I formed a real "bond" with. Maybe I was just a kid without many emotional attachments, I don't know...
I did have many imaginary horses, though. Ah yes, I wonder if good ol' Jeopardy would come by and say hello if I asked. Best imaginary horse ever!
Anyway, about four years ago for my birthday, my boyfriend surprised me with some roses and a stuffed bear (among other stuff). I wouldn't even call him a teddy bear, he's much too real for that. But he was the cutest thing ever and I was instantly in love with NORMAN (my bf's middle name ha ha).
Since then, Norman has become the closest thing I have to a dog or a child. Now I don't want the latter but I wouldn't mind the former. I cuddle with him when I'm alone, my boyfriend often puts Norman in compromising positions for me to stumble upon (like, in the shower?) and he's a fabulous traveling companion. He's one of those pillow type animals, so you can flop him around and fold him and he makes the perfect pillow for plane and car rides.
Anyway, I was contemplating bringing Norman on my upcoming road trip to Palm Springs when I realized he had been before. This bear has gone everywhere. My boyfriend was OK with the idea, though he warned me to not lose him: "I would just feel bad" - funny how you can feel bad for a stuffed animal, but that's Norman!


Sometimes he tries to steal me away from my bf...




But they get along the rest of the time




He also embraces our newest member, Muk Muk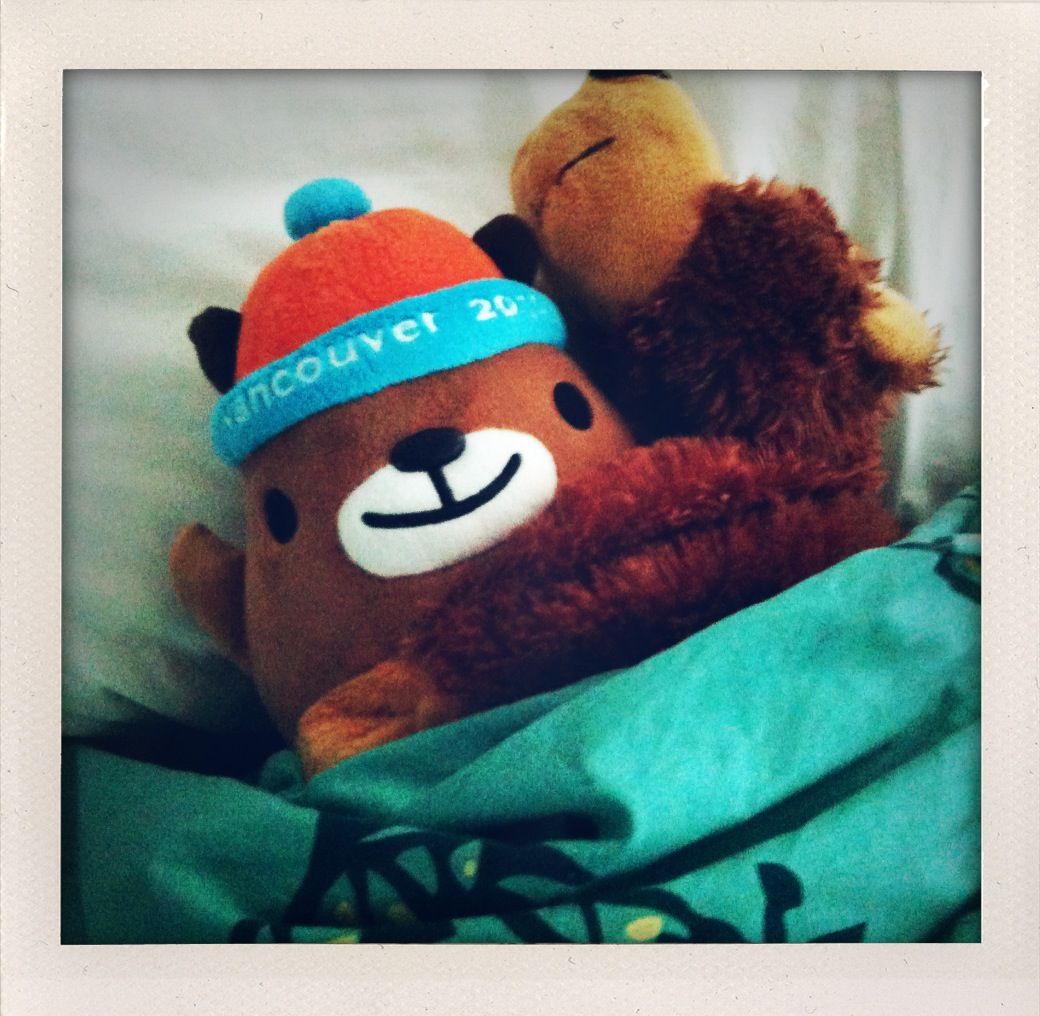 Norman has gone everywhere, here he is in Palm Springs with my old dog Ellie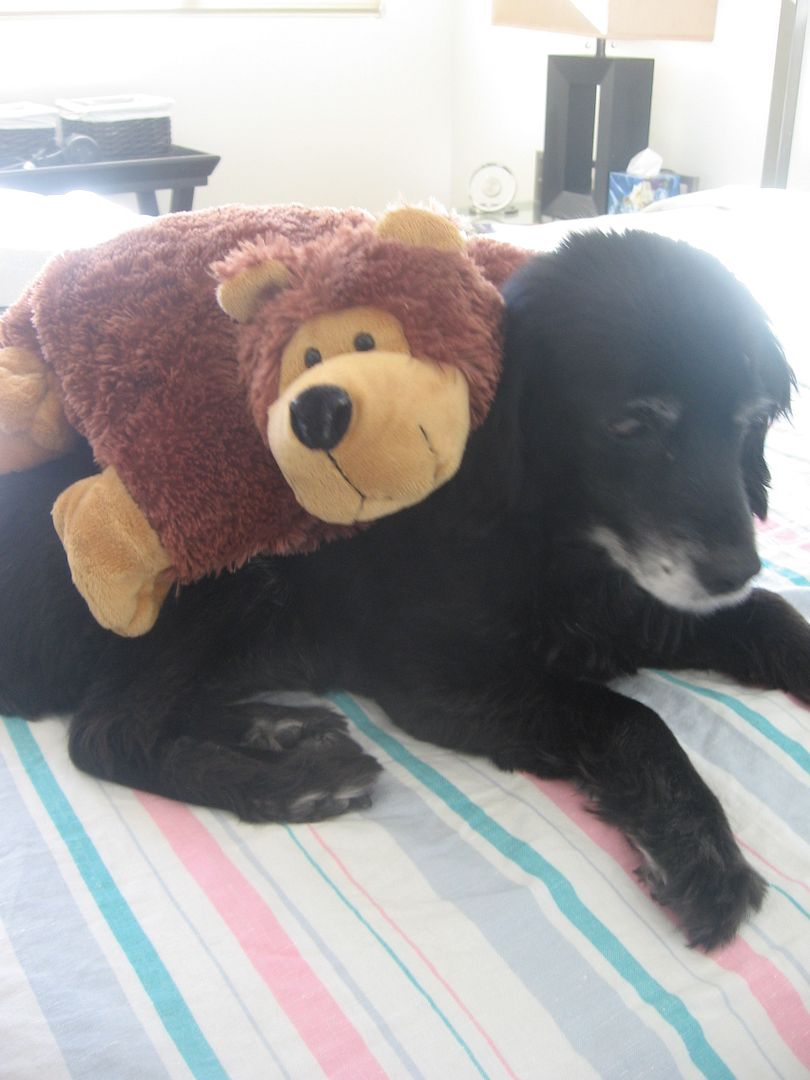 Here he is at the cabin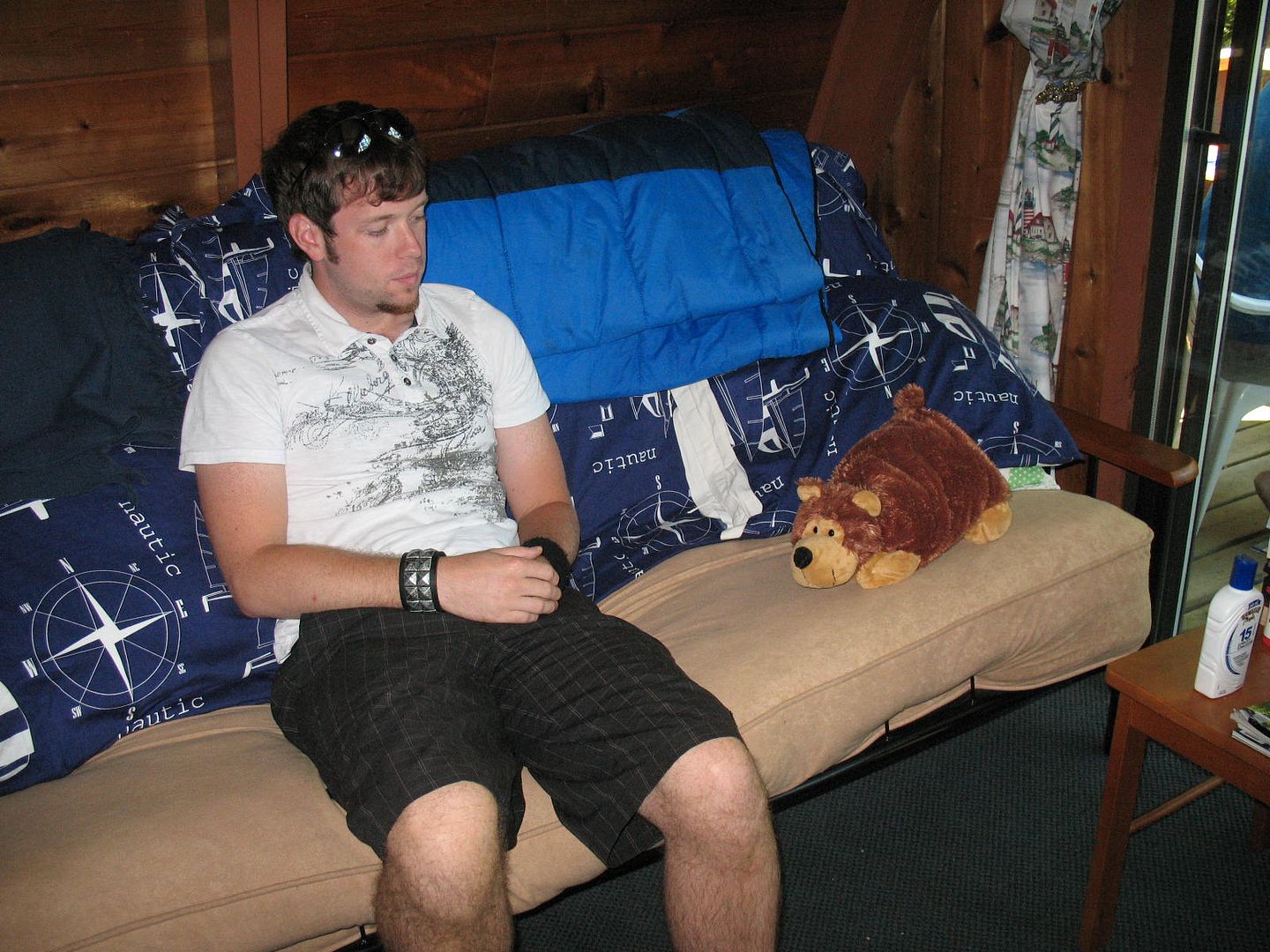 On the way to Seattle...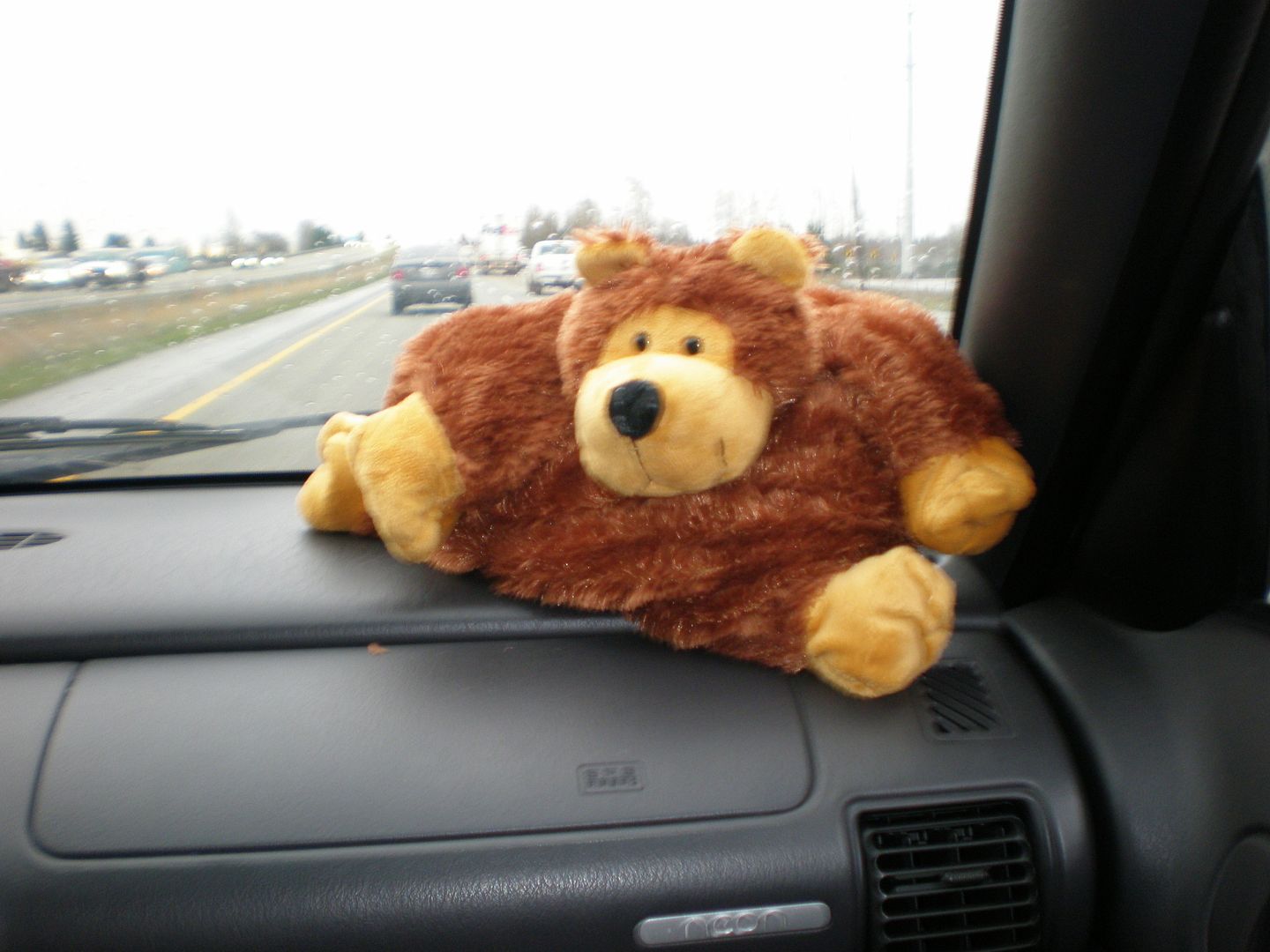 Going to Disneyland!




Getting a last minute hug from Mike before I leave for Finland




At my cousin's in Helsinki




With his Finnish/Canadian bear friend in Finland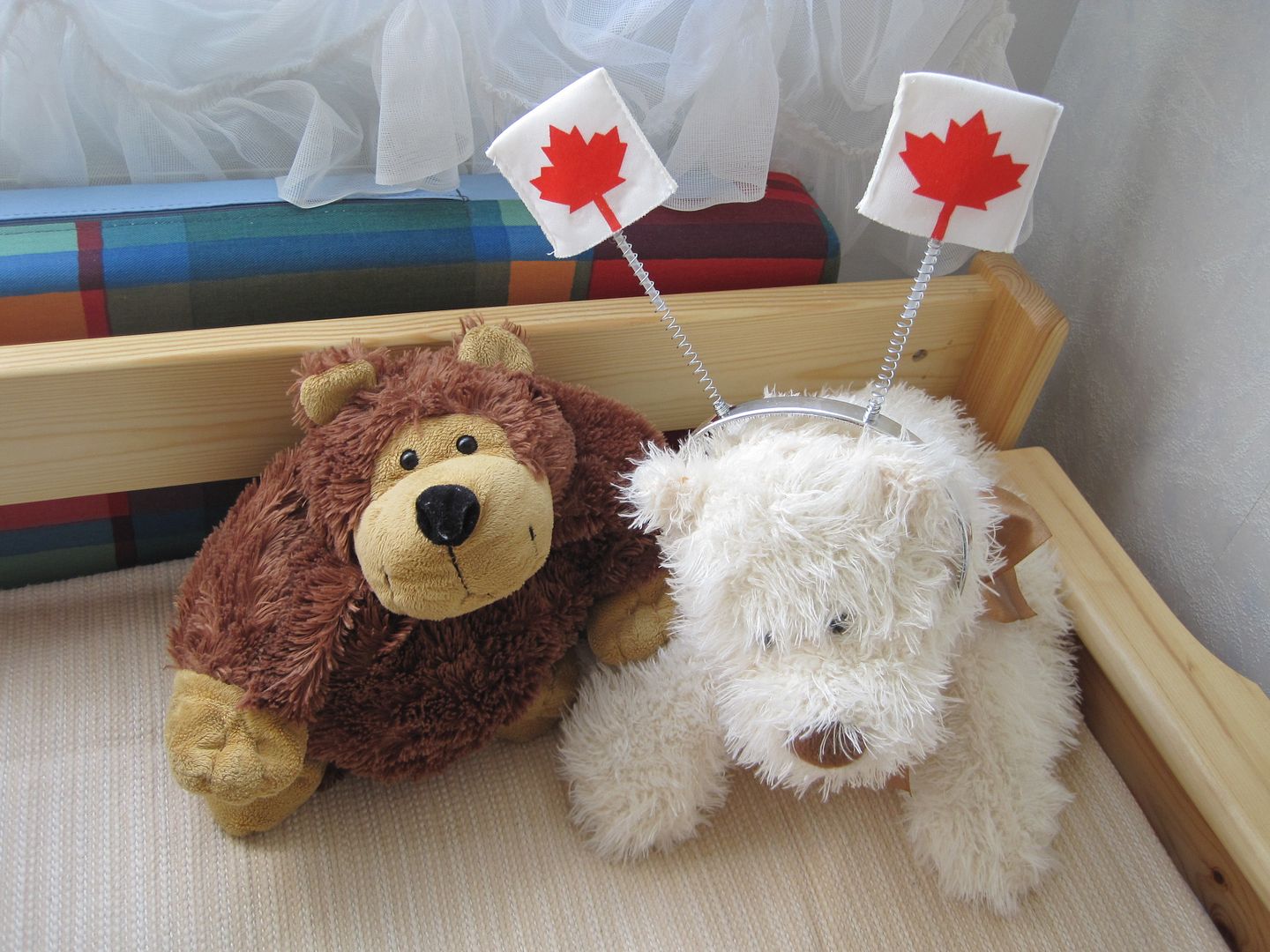 Let's not forget Hawaii!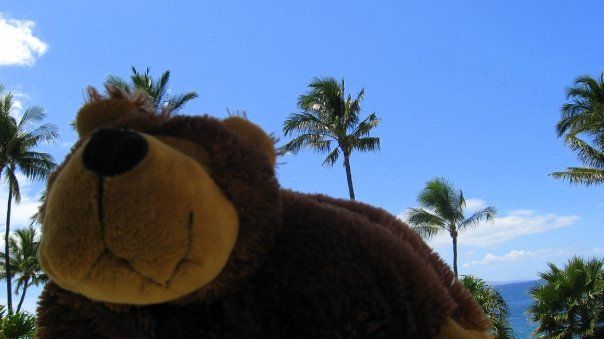 Here's to many more adventures with NORMAN THE BEAR!