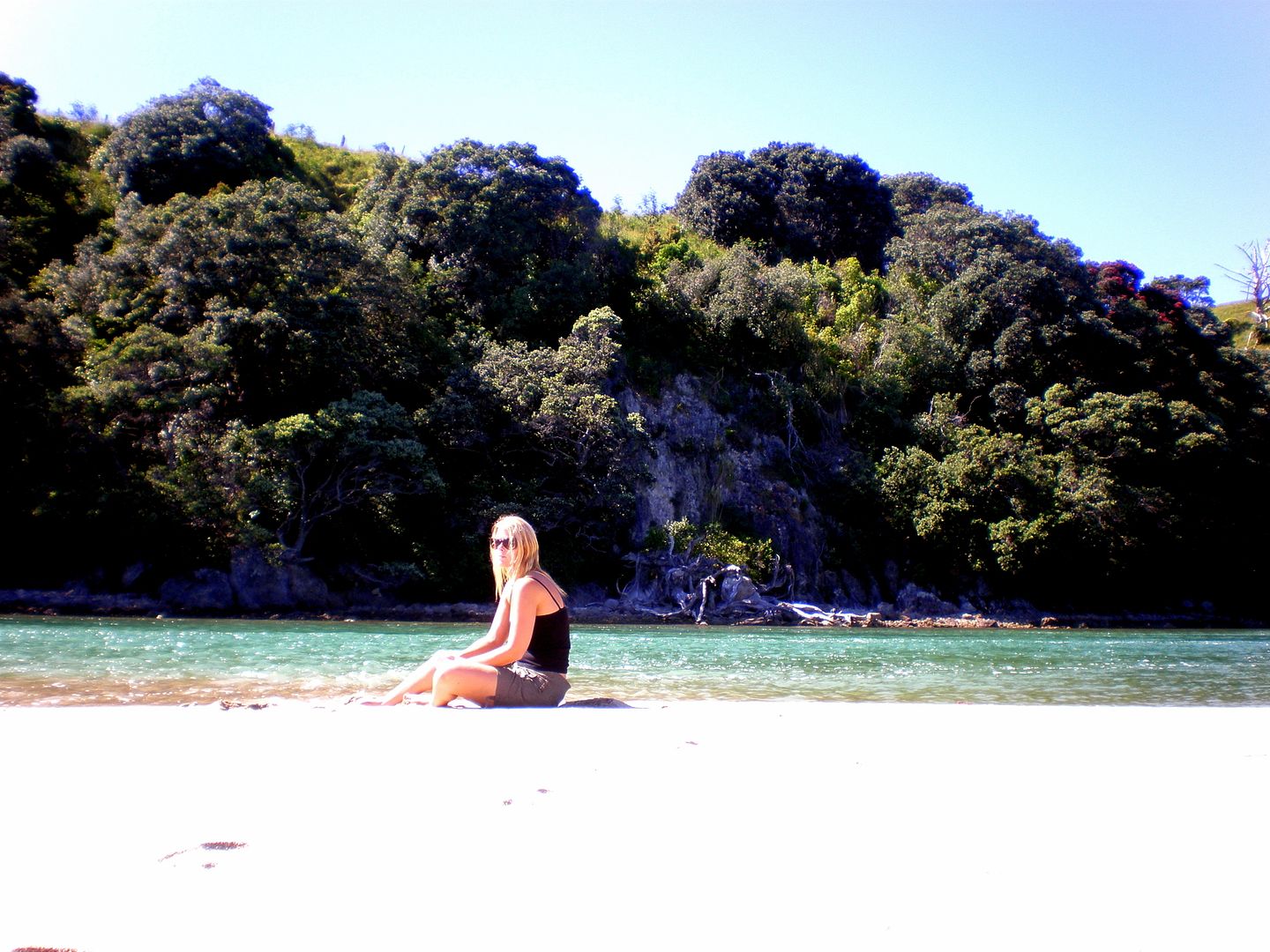 I turn 28 today. Well, technically my birthday was yesterday here in New Zealand but it's my birthday back at home so it's kind of like I had two bdays.
My apologies for not blogging but so many of you noted that I shouldn't be blogging at all when I am in such a glorious country.
I have to agree.
Basically though, everything is great. The Rockstar arrived on Monday and we had 5 fabulous days cruising around part of the North Island in our rental car, going dolphin swimming, zorbing, lazing on the most pristine and deserted white sand beaches...it was fabulous.
Tomorrow is my besties wedding...which reminds me, I should probably write my Maid of Honour speech tonight hahahaha.
Then Monday the Rockstar and I take off again for our last week, tooling around the South Island.
I'm super sad that these three weeks have flown by but I won't even think about heading home until I'm actually on the plane.
Hope you're all well - I can promise you all you will be bombarded by blog posts and photos galore over the next couple of weeks!!
xoxo Lusty