Sometimes I don't think I have a lot to blog about... then I realize what I've been doing for the past few weeks and suddenly it's overwhelming. I have a HELL of a lot to blog about. So, in order to keep it fresh, I'm going to keep it short, and then on to the necklace review thanks to mynamenecklace.com :)




Thursday



My CoS article - interview with Bill Gould posted. Reached the far corners of the world in a surprising amount of time. FIRST WRITTEN US INTERVIEW IN 12 YEARS AND IT WENT TO ME! That is still... wow, blows me away. So happy :)

If you haven't read it yet, PLEASE do, it's very insightful (whether you like Faith No More or not) and it means a lot to me. Very important stuff, OK?

Here is the screenshot of the main page




You can read the article BY CLICKING HERE.



Later Thursday



I went to the Alice and Chains, Deftones, Mastodon concert. Missed Mastodon, but heard they were rad. Thought Deftones was awesome but not as long as their headlining set I saw in Spokane back in August. Still, good show and we got Passenger, which wasn't on the Spokane set.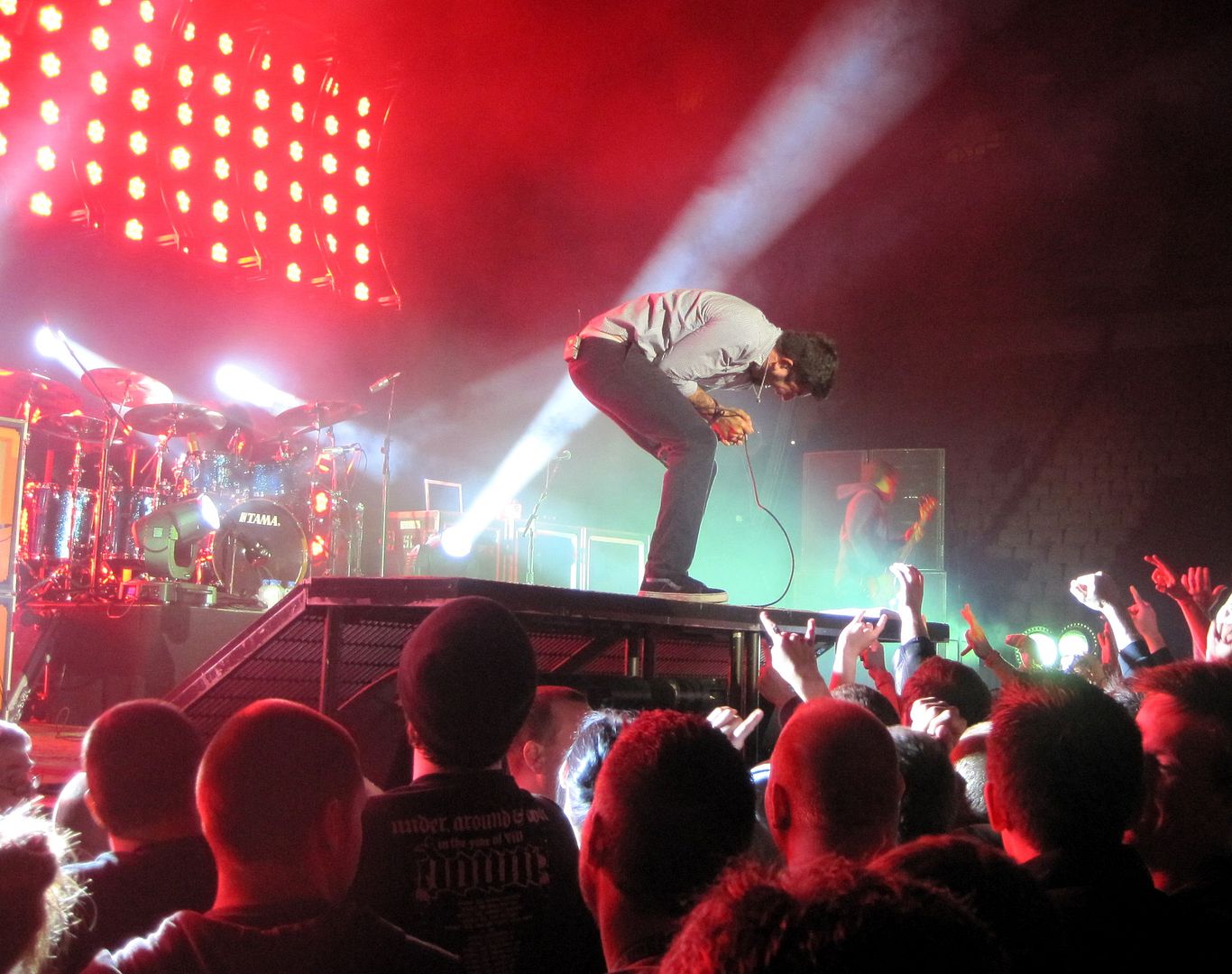 Alice in Chains totally won me over. I grew up with them in the 90's, my bro listened to them a lot, but I never really liked Layne's voice. RIP. Now William DuVall, I did like... thought he was a great, energetic, humble addition to the band. And the sound was incendiary. Just wow. PS pictures suck because I didn't have my big camera... wasn't reviewing the show for once.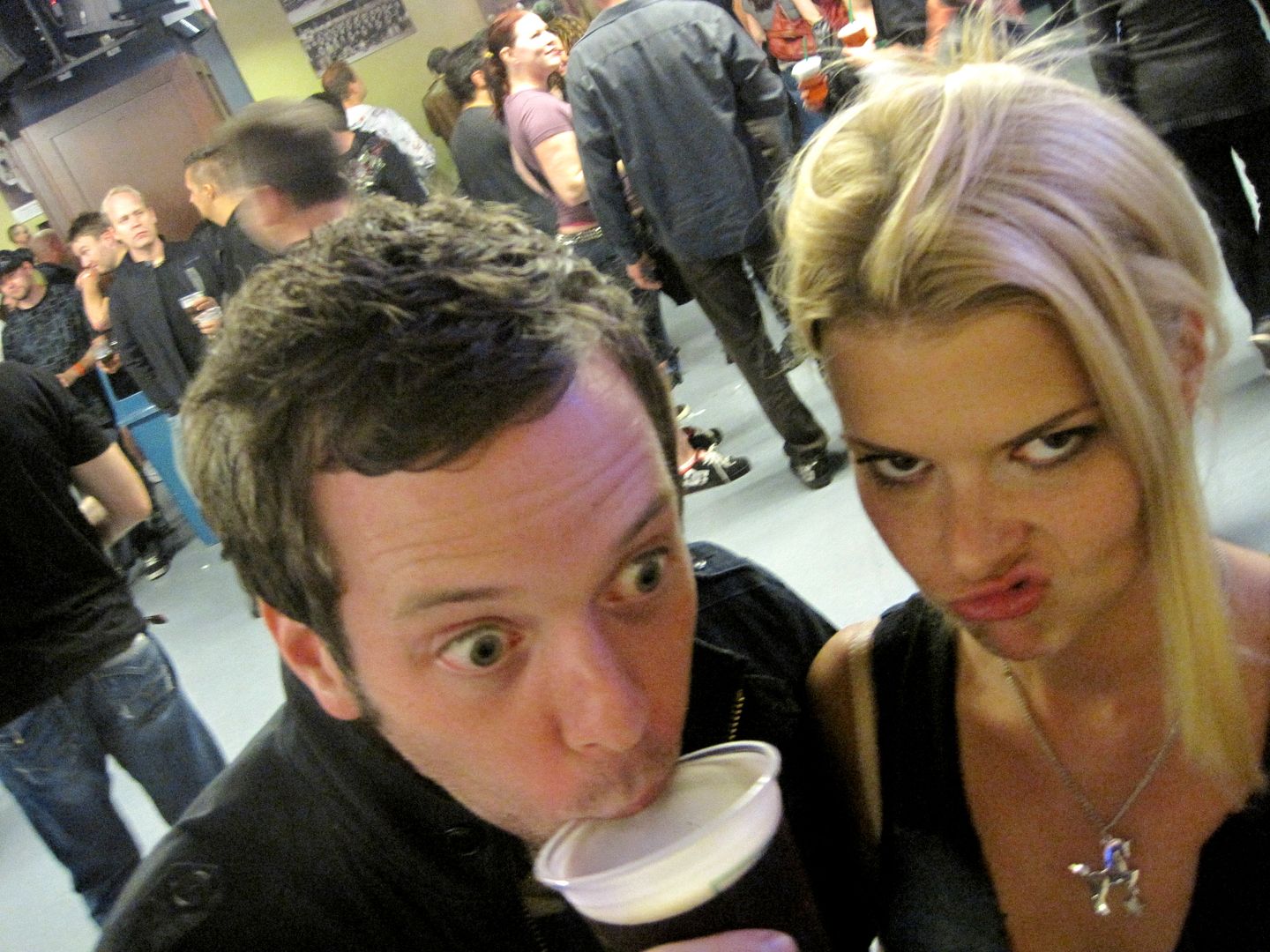 Saturday



Met up with my friend Jen, whom I hadn't seen in ages, at this bar in Chinatown called Keefers. Really cool place, Duck Sliders for $8 and interesting apothocary cocktails - she had one which was lime, rosemary and gin and it was fabulous.




Then we went to the Japandroids/Ladyhawk show at the Rickshaw that I was reviewing. Was really awesome to see so much enthusiastic support for this band (especially with a hockey game going on) - gives me hope for the music scene here! Oh and rad show too, the Japandroids are two very loud, very cool dudes.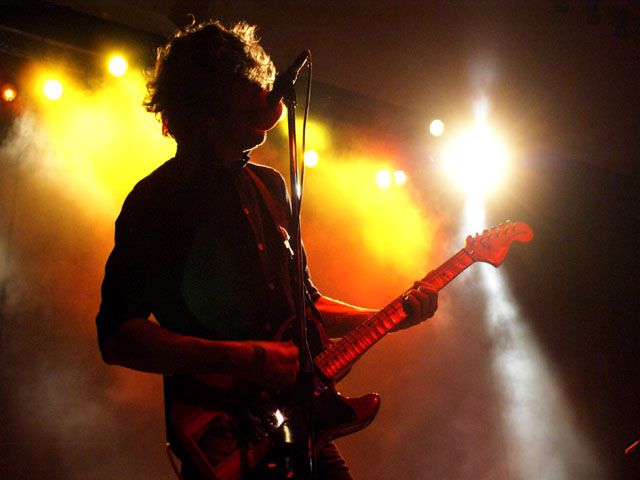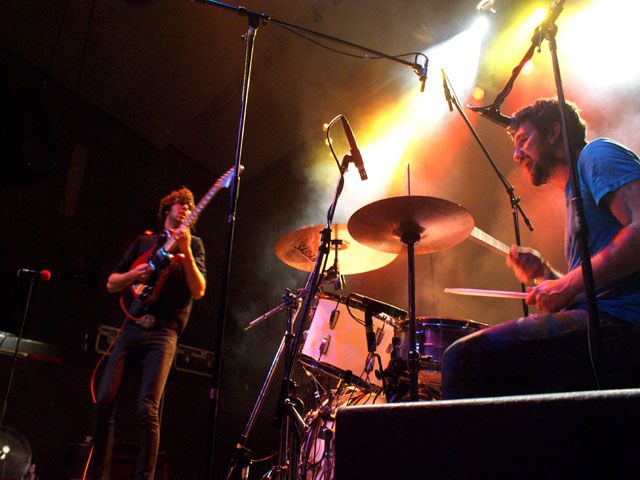 Sunday



Thanksgiving. Enough said.



Monday



Scored free tickets to the Canucks game!


Rockin' the team colours!

Back to GM Place... I mean, Rogers Arena we go! Never had better seats in my life before. Totally awesome, and we won too :)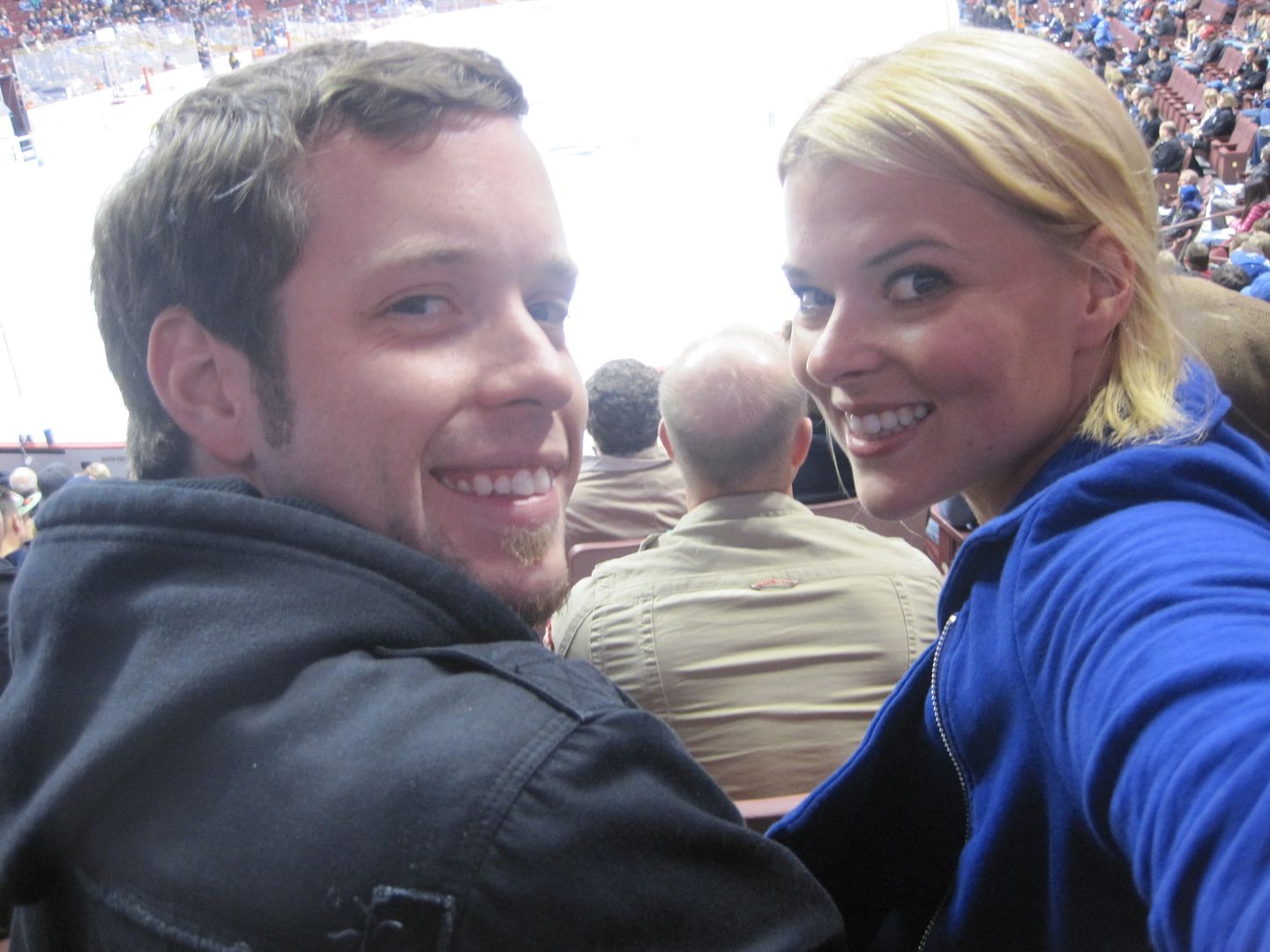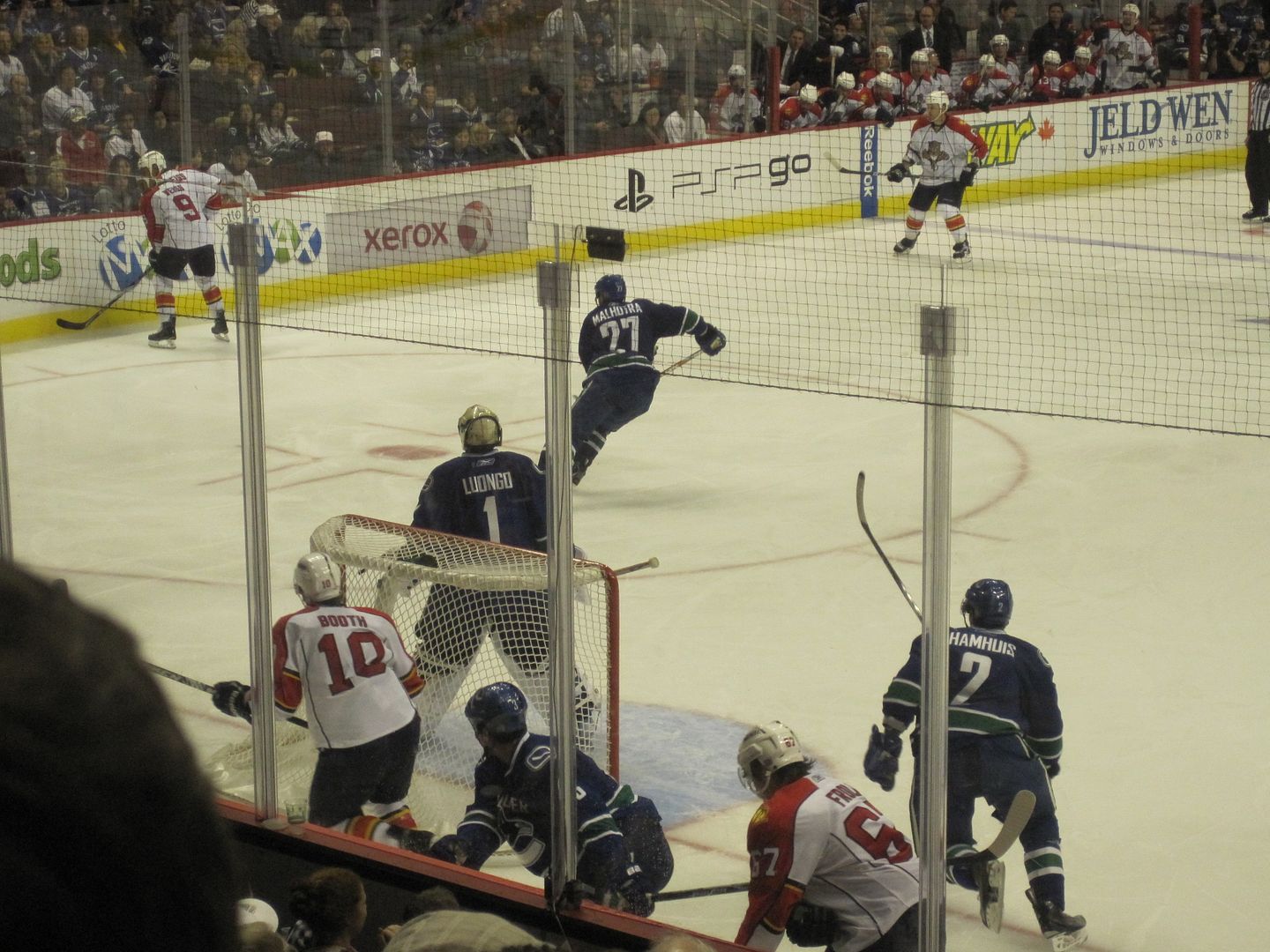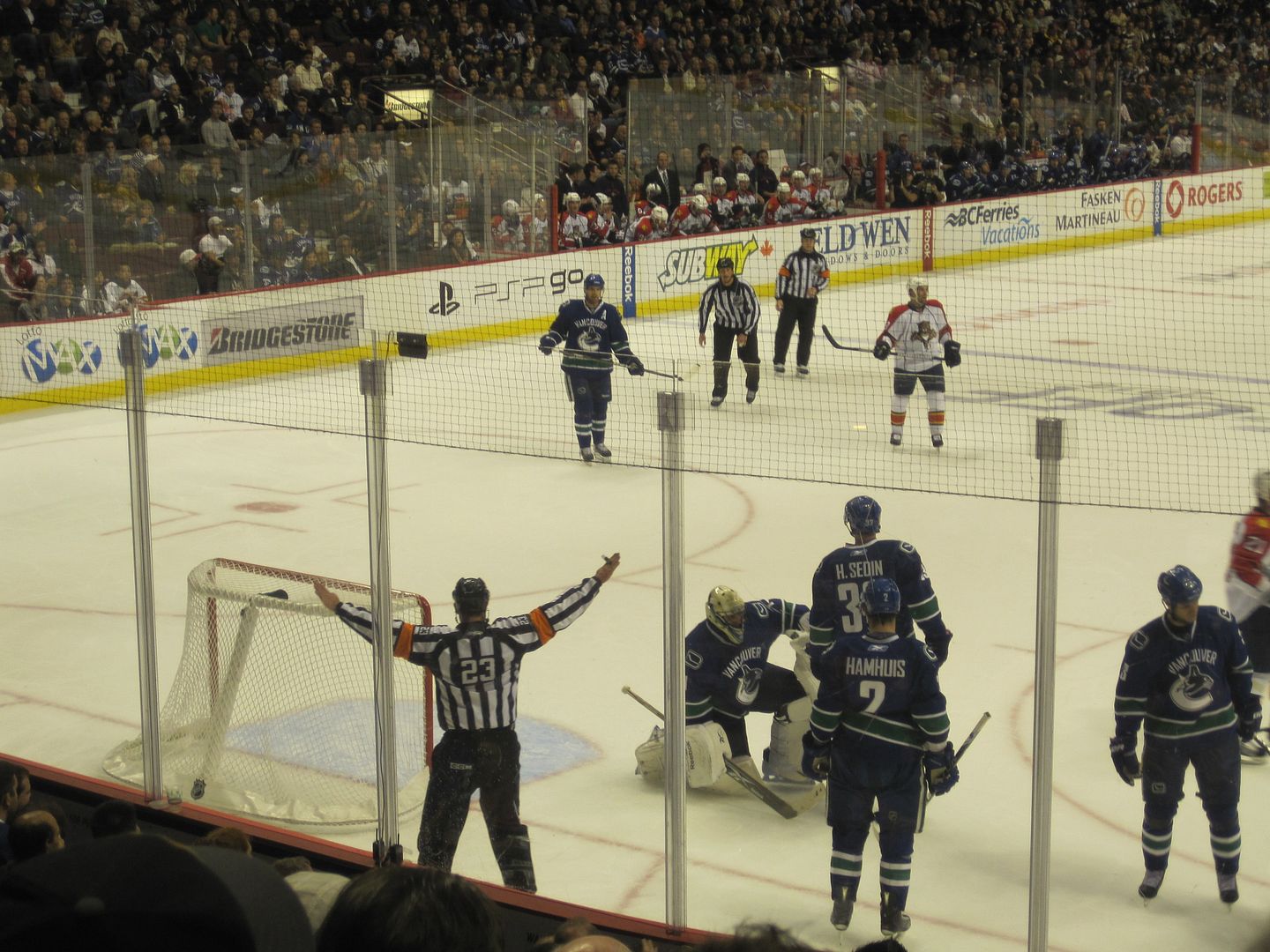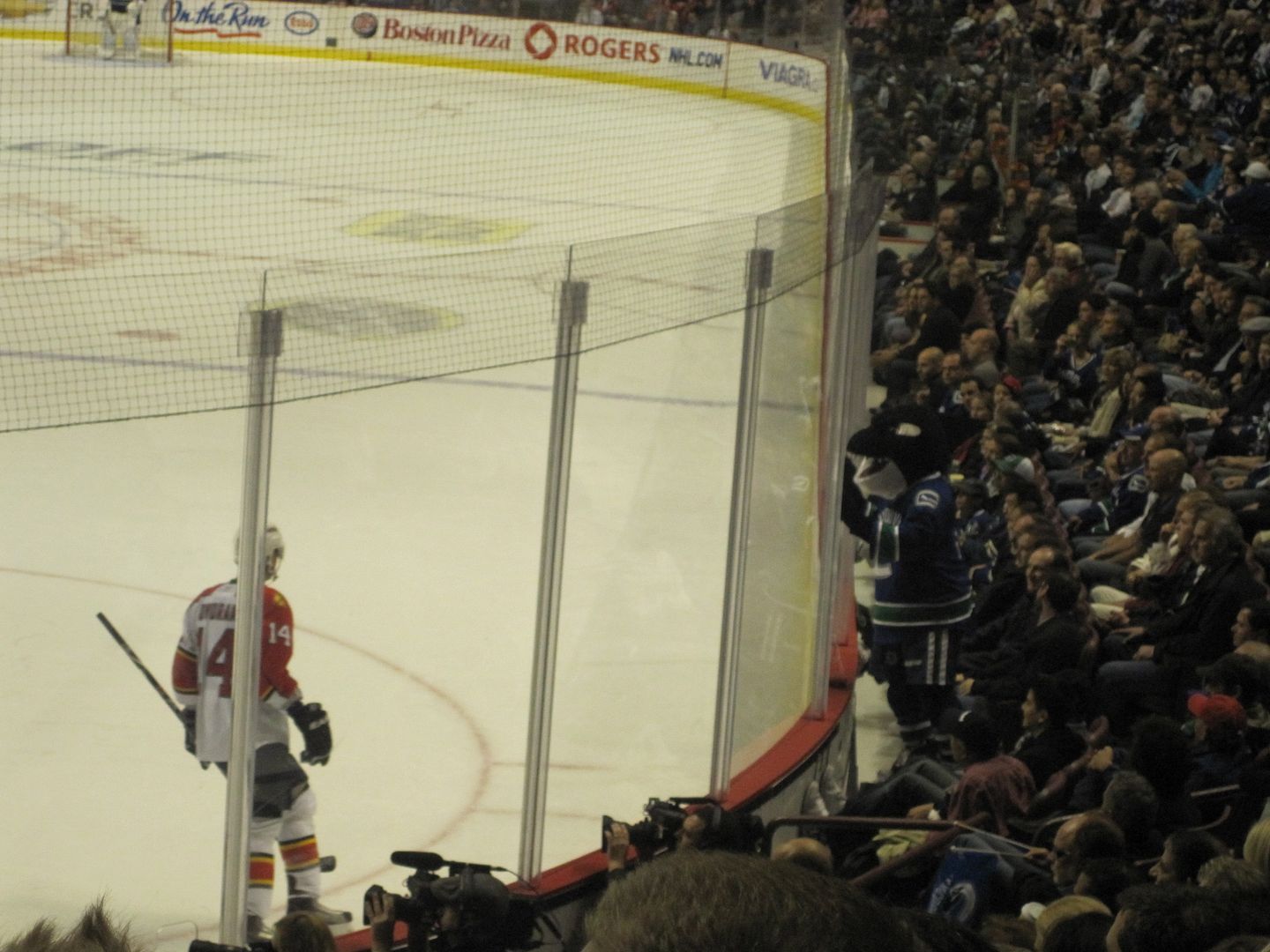 Mascot Fin banging on the glass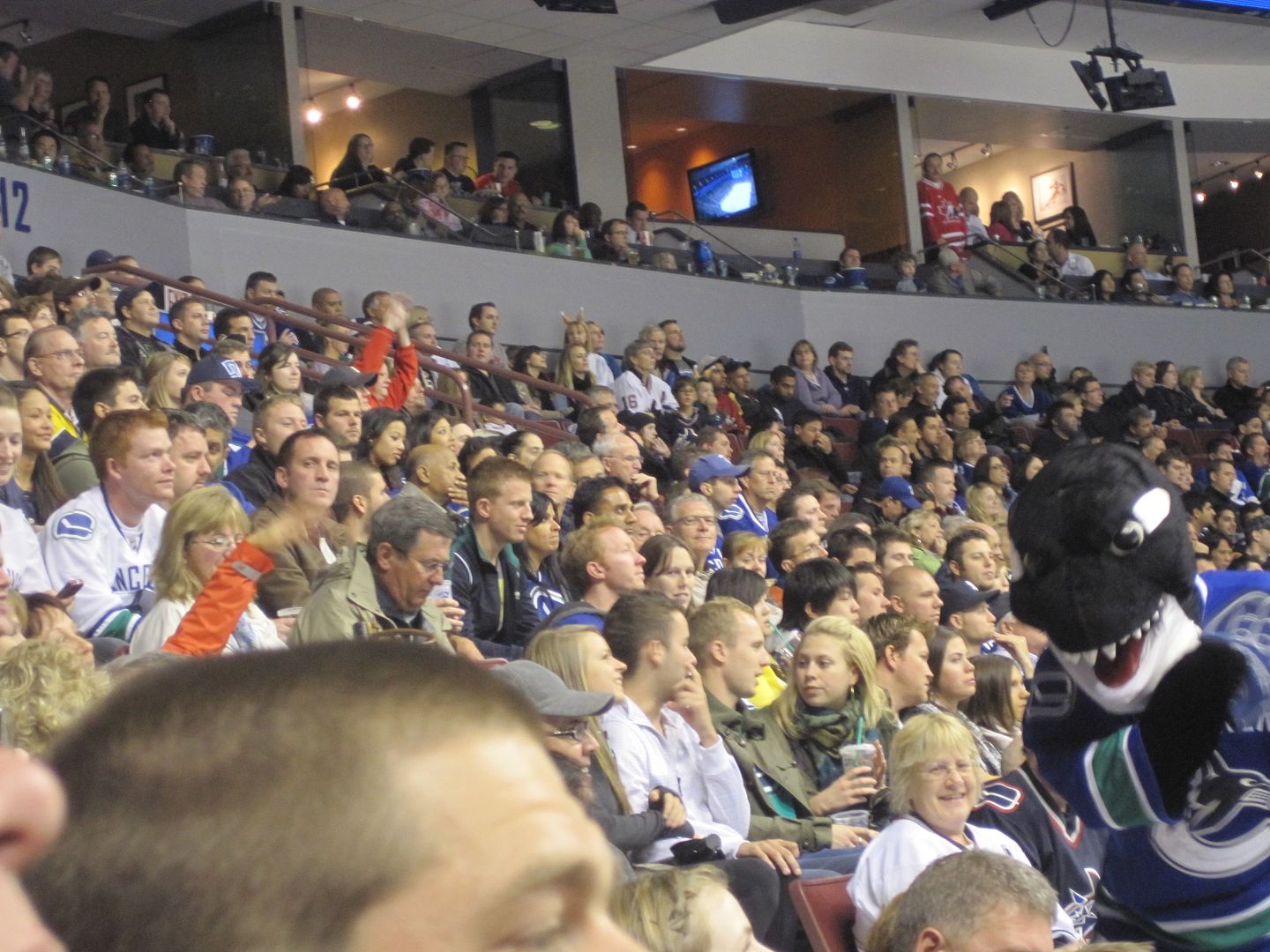 Fin looking evil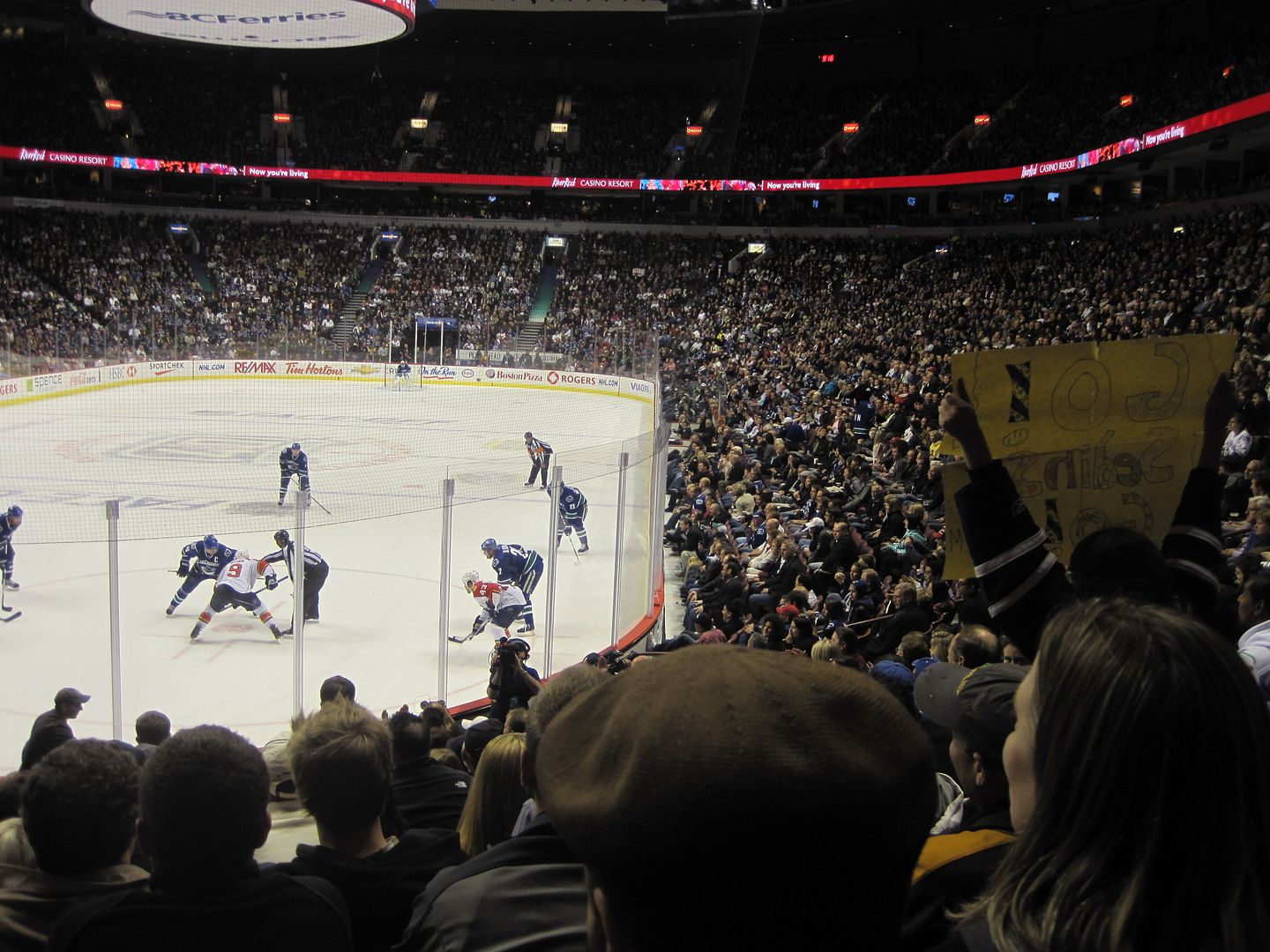 Last but not least, my necklace review!



www.Mynamenecklace.com was nice enough to send me a necklace of my choice. You can choose different fonts, sizes, lengths, colours and any words you want. Normally you choose your name, but I didn't want one of those types of necklaces (my name is silly).




So I picked the name of a song that is dear to me - RICOCHET - it also has double meaning. All hate ricochets right off me, along the lines of "I'm rubber and you're glue" :)




It's a great necklace too, doesn't aggravate my metal allergies in anyway and is very lightweight. I rarely take it off (truth) and it came in a wonderful box. And is very affordable! Recommend! Go check 'em out and take a look HERE.

They'll go perfectly with my earrings I got back in July (thanks Kira!) lol.